Nebraska's 2023 Teacher of the Year says she is being bullied on social media by a member of the State Board of Education.
Renee Jones, a Lincoln High School teacher, said Monday that Kirk Penner, vice president of the state board, has been expressing his disdain for her since she was selected as teacher of the year in October. That included a Twitter post by Penner last Friday that triggered heated responses over the weekend.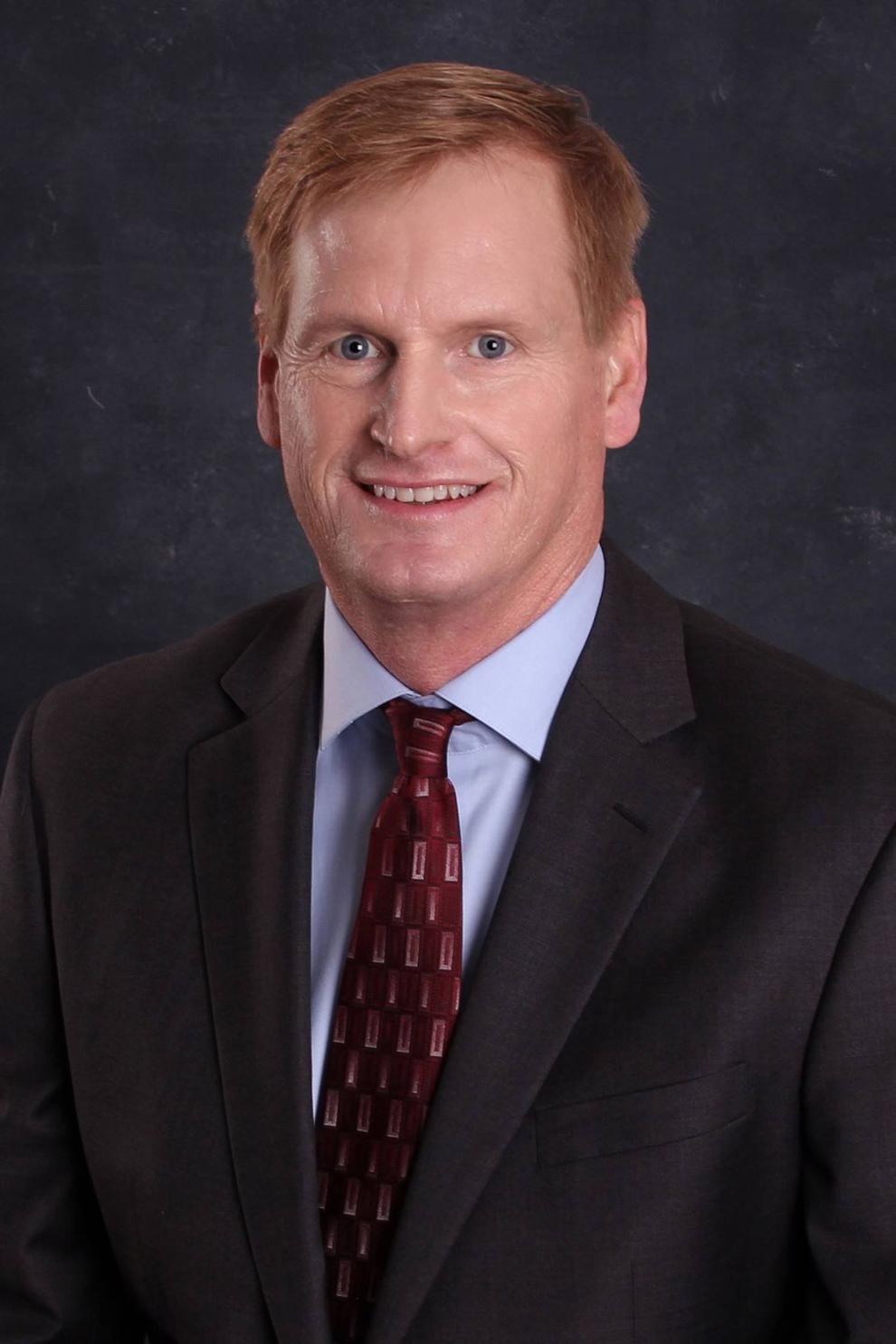 On Sunday, Jones posted on Twitter that because of Penner's past social media posts, "someone asked me if my family was safe."
"Kirk Penner is teaching Nebraskans that is it okay to bully, harass, and spread lies about people who do not share the same opinion as you," she wrote in the post.
Penner has criticized Jones for months — particularly over the issue of drag queens, which become a hot debate in the Nebraska Legislature.
Last October, Penner homed in on the fact that she had taken part in a drag queen story hour session last March at SXSW EDU, an international education conference.
Jones had posted at that time on her personal Facebook page about her excitement in attending the session. She also said, "you better believe I'll be buying a few new inclusive children's books."
A screenshot of the post was circulated online by several conservative social media users and Penner in the months following.
Penner said that he disagrees with Jones' purchasing of books featuring drag queens and believes she meant the purchase was intended for her classroom.
On Friday, Jones clarified on social media that she was interested in buying the books for her own children.
"Where does it say she was buying them for her children?" Penner said. "I don't know what to tell you if you read the Facebook quote and think that it says 'I am buying for my own children.' That is not how that reads."
Penner referred to that post for the first time on Oct. 20, the day Jones was surprised with being named teacher of the year, then tweeted about it again the next day. He quoted another post on Twitter that showed a video of the conference.
"What in the world is going on! There is NO REASON this should be part of any education conference and should NEVER by hyped by the 'teacher of the year'!" he wrote.
On Jan. 31, he tweeted about it again with a photo of him testifying in support of Legislative Bill 374, dubbed the "Parents' Bill of Rights and Academic Transparency Act," which was introduced by State Sen. Dave Murman of Glenvil.
"Trying 2 protect our kids from radical agendas in some schools," Penner wrote. "Yes, we use taxpayer money 2 attend professional development encouraging childrens books of men dressed as women."
Jones said in an interview on Monday that it was a lie to say the district paid for her to go to the conference. She used her own personal time and money to attend.
On Friday, Penner posted an image on Twitter showing that Jones had liked tweets from Jane Kleeb, Nebraska Democratic party chairwoman, after Penner's Jan. 31 post. Kleeb said then: "I'd trust a drag queen over you with my kids every day and twice on Sunday. Laughter, love, kindness...that's what I've seen when drag queens read to kids in libraries. And what I hear from you is fear, hate and cruelty."
Penner tweeted Friday: "Since it is drag queen day at the Unicameral….we are battling for our kids and this crap needs to stop."
"The narrative you're spreading is inaccurate and harmful," Jones said in a tweet to Penner on Friday. "You have this amazing platform where you could be focusing on teacher retention and compensation, yet this is what you spend your energy on?"
Over the weekend, because of the Nebraska State School Board Vice-President's bullying- someone asked me if my family was safe.

Kirk Penner is teaching Nebraskans that is it okay to bully, harass, and spread lies about people who do not share the same opinion as you.

There…

— Renee Jones - Nebraska Teacher of the Year 2023 (@ReneeJonesTeach) March 26, 2023
A state board bylaw says members "have the responsibility to make it clear when they are speaking or writing on their own behalf that they are not representing the board." It doesn't mention social media — only that board members should add a disclaimer when expressing personal views.
The state board's code of conduct also says that members should "encourage the free expression of opinion by all board members."
Patti Gubbels, state board president, said in an email on Monday that she has no comment except that Penner's tweets don't represent the State Board of Education.
"He is speaking as an individual, not on behalf of the board," she said.
Jones said she disagrees because Penner's Twitter profile features his official State Board of Education headshot and says "District 5 State Board of Education."
Members expressing personal views online has been an issue in the past for the board.
In 2015, the state board crafted a resolution asking then-board member Pat McPherson to resign after racist blog posts were found to be posted on his blog since 2011. He never ended up resigning.
Jones said she wants Penner to say his tweets were dishonest at the April 14 board meeting. She also wants the board to issue a public statement saying that Penner's comments don't represent the board and that the board still supports her.
Nebraska's teachers of the year often visit the state board to give updates and weigh in on current projects they're working on.
"I support the LGBTQ community. I also respect that Mr. Penner and I have different opinions on Drag Queen Story Hour," Jones said. "However, his actions have caused defamatory statements to occur."