LINCOLN — The recently formed United College Athlete Advocates, a nonprofit that aims to give college athletes a larger voice, released a petition Monday opposing a proposed Nebraska Board of Regents resolution that objects to "any imposition of critical race theory" in academic curriculum.
As of Monday morning the petition had already gathered more than 1,300 signatures, coming from a mix of student-athletes and supporters of UCAA, according to a tweet.
The social media post also introduced the group #WeAreOne Nebraska, a collaboration between UCAA and student-athlete leaders at Nebraska. Members of Nebraska's Minority Student Athlete Collective and Student Athlete Advisory Committee assisted in organizing the group and petition, according to UCAA co-founder and former Husker golfer Daniel Pearson.
"For far too long, people have become comfortable with evading conversations around race and equity," reads the statement attached to the petition. "Should the Board of Regents vote against CRT, not only will they conserve this cowardly cultural practice, but this could potentially cause other institutions to follow suit."
Husker track and field athlete Sadio Fenner, a vocal leader within MSAC and a UCAA representative at Nebraska, said he helped lead the charge on the petition. Last year, he and Pearson were both involved in SAAC. The idea for the petition came from a conversation about the resolution when it first came out earlier this month.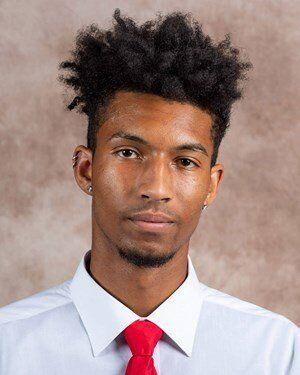 The resolution, introduced by Regent Jim Pillen who is running for governor, states that critical race theory "does not promote inclusive and honest dialogue and education on campus." It also claims that proponents of the theory "seek to silence opposing views." 
Nebraska Gov. Pete Ricketts praised Pillen's proposed resolution on Twitter, thanking him for "leading the fight against this divisive and anti-American philosophy!" 
"Some of the wording and verbiage in that statement made me feel sick to my stomach," Pearson said of the proposed resolution.
Fenner said he was disappointed upon first seeing the resolution, and his primary goal was to raise awareness about it.
"The statement itself is contradictory, as far as not wanting to teach non-American values. ... If you're getting rid of (critical race theory) and you're saying that that is a non-American ideal, then in my opinion, you're essentially saying that an American ideal is the suppression of the minority voice," Fenner said.
"It really is just very reflective of the culture that has been set in the United States as far as wanting to shy away from difficult conversations, and wanting to just return to a status quo in which the only people that benefit are a very select group of individuals."
Critical race theory is an academic concept that has come into the spotlight recently, and looks to critically examine social and legal issues through the lens of racism in the United States.
The proposed resolution has faced some backlash, including opposition from the University of Nebraska-Lincoln Faculty Senate.
The athlete's petition was shared via a form on Google Docs. It gathered more than 1,000 signatures in less than 48 hours, according to Pearson.
"What was cool is it was a joint kind of collaboration and movement from leaders of UCAA, SAAC and MSAC together," Pearson said. "There are a lot of different people who helped share the petition or who wrote and edited the petition and those sorts of things, and without all those people we wouldn't have had as many signatures as we had."
UCAA posted a link to the Facebook group for #WeAreOne Nebraska, which anyone can join. Pearson said it serves as a way to create community at Nebraska, for both athletes and other supporters.
Pillen has found himself in disagreements with student-athletes before. When Nebraska football players knelt for the national anthem in 2016, he disagreed with the method of protest.
The petition is not the end of the group's efforts to combat the resolution. Fenner said they are in the process of writing a letter addressed to the Board of Regents. He said the group is showing they aren't "scared" of those in positions of power.
"For me personally, community is very important and if the community is in a state of unrest or there's problems within it, then how your experience will be is very determined on that," Fenner said.
"If we can bring the community together the environment changes for the better."
---