Top administrators at the University of Nebraska said Wednesday that they have "significant concerns" about a proposed resolution from Regent Jim Pillen seeking to curb the teaching of critical race theory on campus.
In an email to students, faculty and staff, President Ted Carter and chancellors from each campus said university leaders would work to "vigorously protect and defend academic freedom" at NU.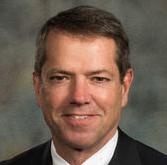 Pillen, a regent from Columbus who is running for governor, said he'll introduce a resolution at the board's Aug. 13 meeting calling on regents to "oppose any imposition of critical race theory in curriculum" at NU.
But in what they called a "unified statement in defense of freedom of expression," Carter, UNL Chancellor Ronnie Green, UNO Chancellor Joanne Li, UNMC Chancellor Jeff Gold and UNK Chancellor Doug Kristensen joined with faculty and student-athletes opposing Pillen's plan.
"As we have shared with Regent Pillen, we have significant concerns about the resolution and how it would be interpreted by the faculty, staff and students we hope to recruit and retain," the email states.
"The free and open pursuit of ideas is a cherished principle in higher education, and its preservation is vital for any great university," administrators said. "We support and defend the liberties our teachers and learners have to freely discuss ideas in and outside of the classroom."
Responding to criticism from conservative activists and the campaign of Charles Herbster, a Falls City businessman also running for governor, Pillen said in June that he opposed the teaching of critical race theory, deriding it as "divisive" and "anti-American," but said at the time that he was speaking as a gubernatorial candidate and not as a regent.
In early July, however, Pillen said he would bring a resolution to the board asking regents to oppose "the imposition" of critical race theory being taught in NU's classrooms, which a Cornell University law professor noted was not an outright ban.
Others in academia say the opposition to critical race theory demonstrates a lack of understanding of what it is, where it is taught and how it is used. Critical race theory is often taught at the graduate level and is used as a way to examine systemic inequities stemming from racial discrimination.
The resolution, which comes as critical race theory has become a flashpoint in the culture war, has drawn opposition from the UNL Faculty Senate, which opposed any action "that places any doubt on this commitment to academic freedom in word, by implication, or for personal gain," and said it would potentially violate Board of Regents policy.
More than 1,300 student-athletes, including many Huskers, have also spoken against the proposal in a petition released through the United College Athlete Advocates, stating that Pillen's proposal would keep in place a culture where uncomfortable conversations surrounding race and equity are avoided.
In the email sent Wednesday, administrators reiterated a commitment to academic freedom and said NU's central mission is to prepare students "to be thoughtful and engaged citizens."
"Issues around race, equity and the fight against racism are an important part of our country's story and they have an appropriate place in our classrooms," the email from administrators states.
"We further expect and believe that in discussing ideas, our instructors make their classrooms places of robust and open debate, where all viewpoints are considered and all may express their opinions freely."
Pillen's resolution, which would need the support of five regents to be adopted, follows school boards and state legislatures in other states that have banned the discussion, teaching or orientation of critical race theory in classrooms outright.
The resolution says "education, free speech, and sound learning are the keys to freedom and opportunity in this country," and charges that critical race theory "does not promote inclusive and honest dialogue and education on campus."
---