Hannah Fernandes of Omaha, who won the Midwest Spelling Bee in 2017, has won again this year, earning a chance to compete in the national bee.
Fernandes, 14, an eighth-grader at St. Stephen the Martyr Catholic School in Omaha, was only 10 years old when she earned her first trip to the national bee. Back then, the Midwest bee was held in traditional fashion, with spellers competing live and stepping to the microphone to spell their words.
This year, the Midwest bee was conducted online because of the pandemic.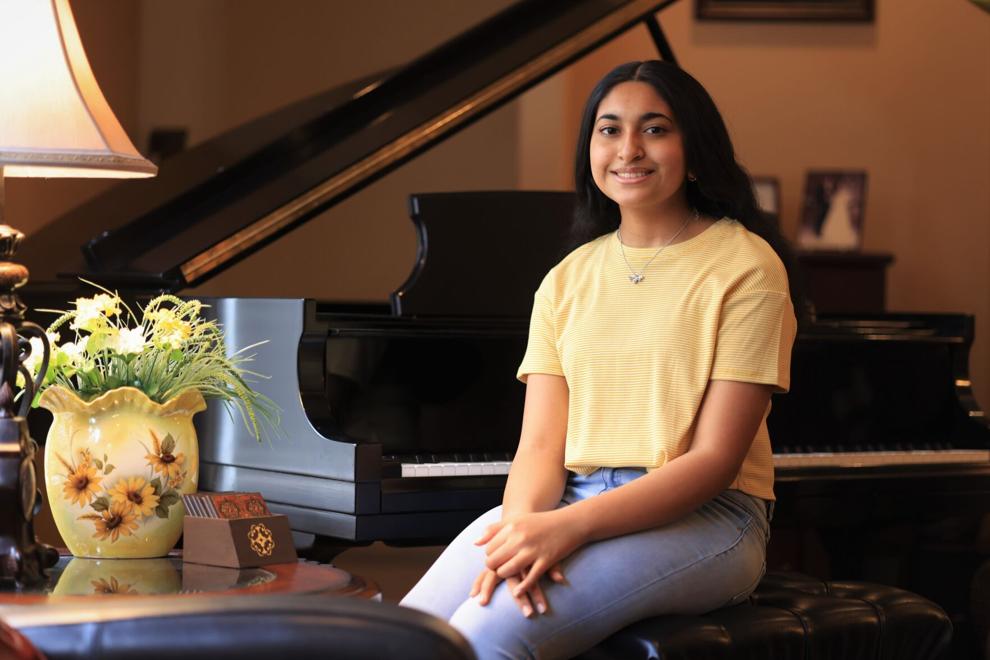 Fifty-nine competitors listened to recordings of words recited by national bee legend and official pronouncer Jacques Bailly, who won the bee in 1980. Spellers typed in their answers. Hannah got a perfect score: 40 spelling words and 10 vocabulary words correct.
Hannah said she's glad to win in her last year of eligibility. She's more confident now as she heads into the nationals.
"Last time, it kinda felt like I knew I would not do very good, because I was pretty young," she said. "But now I feel like I can maybe get a little bit further than I did last time."
This year, the Scripps National Spelling Bee will be held in a different location, with a different format, and Fernandes will have to beat out hundreds of other regional winners in virtual early rounds to compete in the in-person finals.
Organizers canceled the Scripps National Spelling Bee last year amid concerns about COVID-19, a crushing blow to the students who had studied hard, won their regional bees and were looking forward to their big moment on the national stage.
This year, the event is set to go forward, but only the top 10 to 12 spellers will appear in person. The early rounds of the competition will be held online.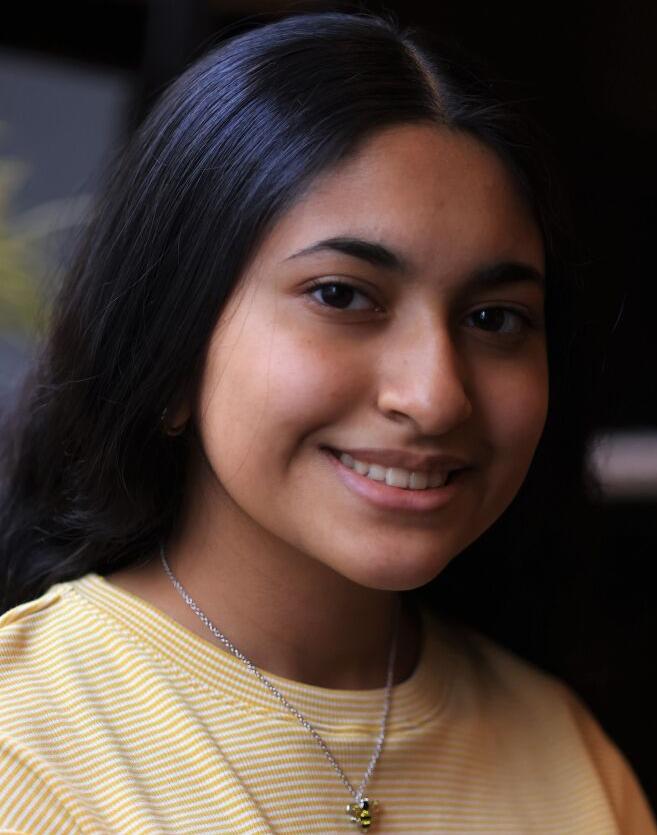 In the past, the preliminary, quarterfinal and semifinal rounds, as well as the finals, were held in person in Maryland over one week — Bee Week. Two years ago, there were 562 contestants.
This year, due to the global pandemic, the preliminaries, quarterfinals and semifinals will be held virtually in the weeks leading up to the July 8 finals.
The finals will take place at the ESPN Wide World of Sports Complex at Walt Disney World Resort near Orlando.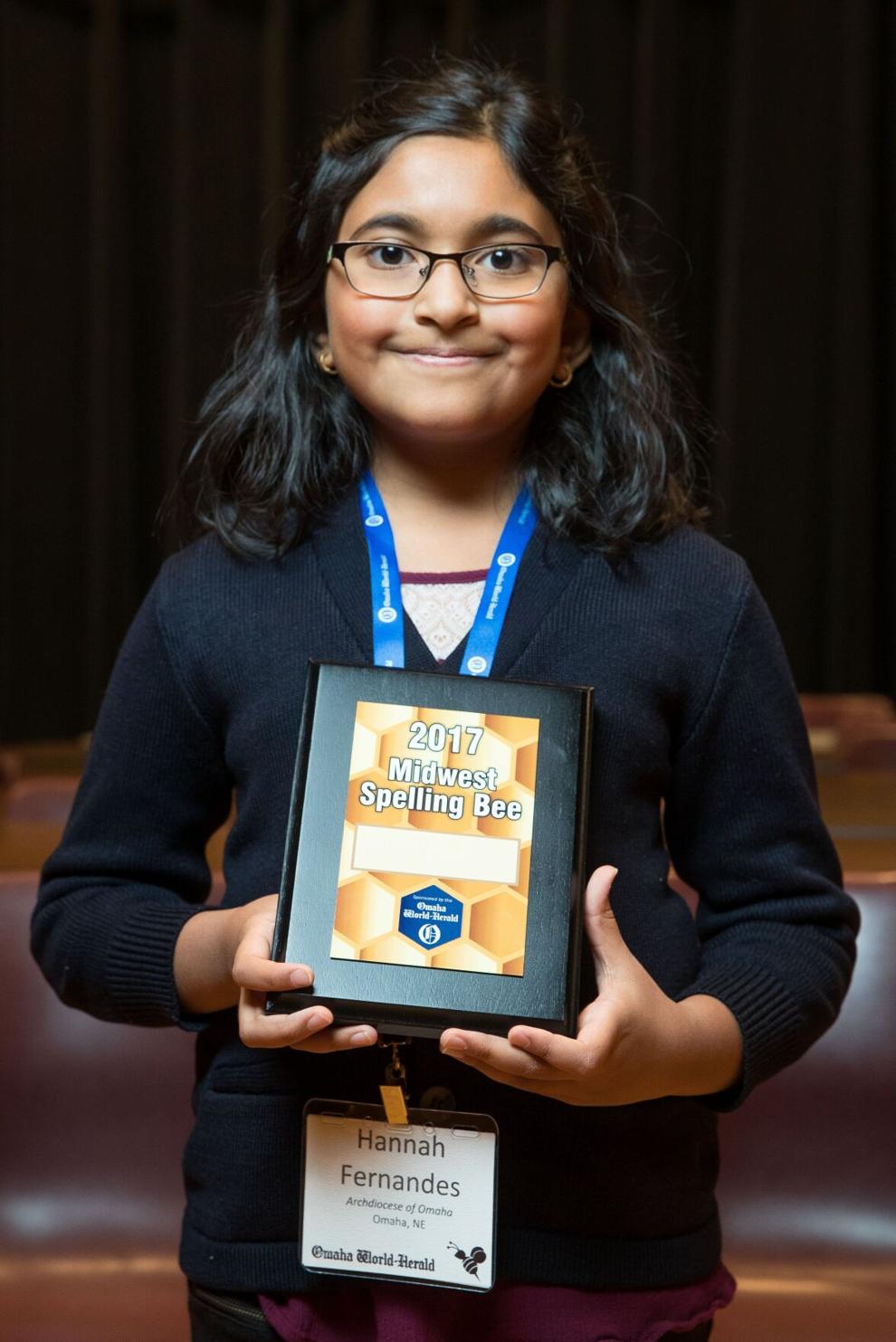 In her last national appearance, Hannah aced her first word in the oral round — "perceptible" — but stumbled on "rhubarb." That missed word and some trouble on the vocabulary test were enough to send her home.
Hannah said she'll be better prepared this time.
"I've learned a lot more words since then," she said. "The words that I used to think were really difficult back then, I think they're pretty simple now."
Hannah plays the piano and likes to read fiction. She enjoys the "Hunger Games" and books by April Henry, who writes thrillers.
She's going to attend Duchesne Academy next year. After that? She thinks she might want to be a doctor.
Her parents are Sharmila Braganza and Praveen Fernandes.
She has two sisters: Rachel Fernandes, a ninth-grader at Duchesne Academy; and Sarah Fernandes, a third-grader at St. Stephen the Martyr.
If Hannah makes it to the finals, The Omaha World-Herald will pay for the trip. The World-Herald has sponsored the Midwest Spelling Bee since 1929.