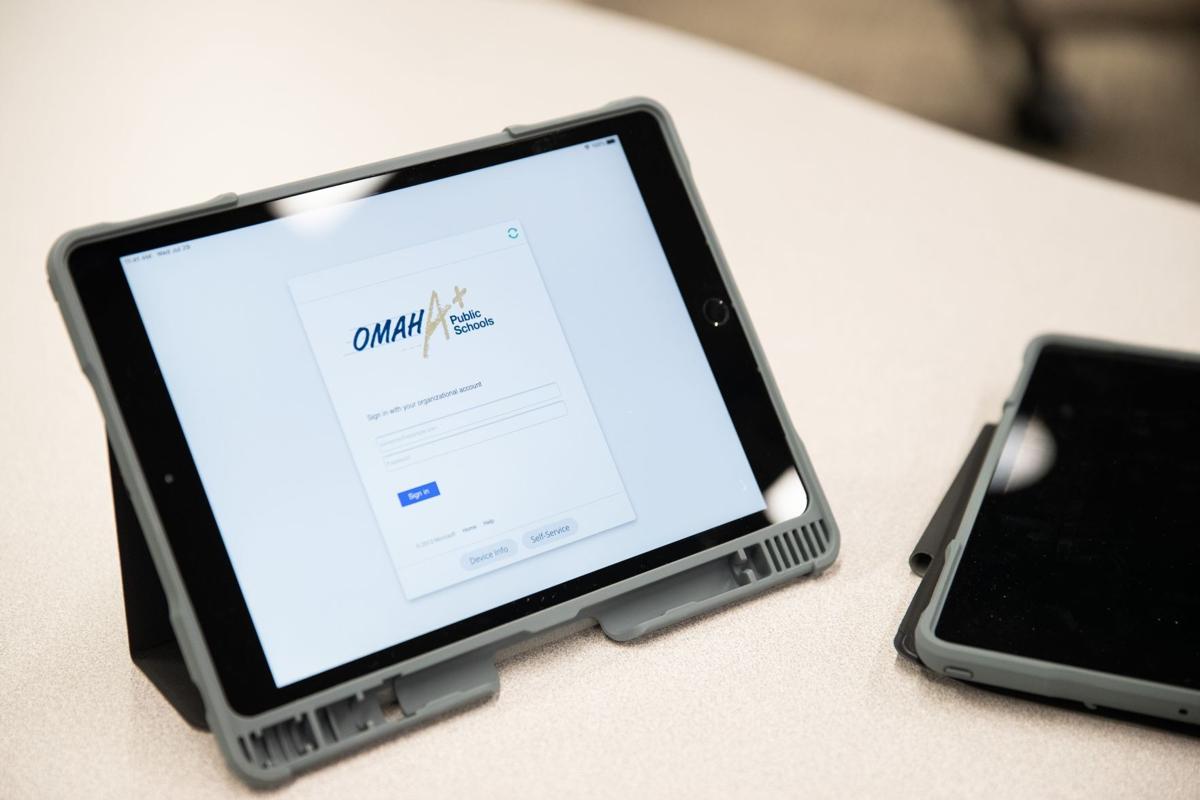 At least one pandemic-inspired innovation will continue next school year for Omaha Public Schools students — internet connectivity for district-provided iPads.
Last week, the school board voted 8-1 to renew the district's contract with T-Mobile for one year. Board member Spencer Head voted no.
The renewal means continued 4G LTE connectivity to the 56,400 iPads for students and staff this summer and next school year.
The cost of the plan, which didn't change from last year, is $15.84 per month per device — a yearly total of $10.7 million. Money for the contract is coming from federal COVID-19 relief dollars.
OPS did not put the contract out for bid because the district will be making its purchase through the State of Nebraska's contract with T-Mobile and therefore no bid was required, according to school board documents.
OPS Superintendent Cheryl Logan said the district started providing the access during the pandemic, but it's something OPS probably should have been doing before the pandemic hit. She noted that about 80% of the students in her district qualify for free or reduced-price school lunches.
"It's really an issue where if we don't provide this access, kids won't have access," Logan said.
Prior to the pandemic, Logan said, the district asked families if they had internet access at home, and the majority of them said they did. But OPS officials learned many of those families had internet access only on their phones, which makes it difficult for students to complete schoolwork, Logan said.
Using mostly federal COVID-19 relief money, OPS purchased the iPads and entered into the T-Mobile contract last spring to prepare for potential remote learning. The district started the 2020-2021 school year by having all students in the district learning remotely. In October, students attended school in person part of the week and did remote learning on days they didn't attend school.
OPS is now open for students to attend in person five days a week.
The iPads were handed out to students in waves, starting with 2,000 iPads handed out last year for summer school. As more iPads were handed out, the district started to experience connectivity problems.
Bryan Dunne, OPS's executive director of information management services, said T-Mobile worked with the school district to work through those issues.
"We have seen a great response from them," Dunne said. "I think that has been the biggest thing for us."
Dunne said OPS was looking for a plan that is specifically attached to a device so a student would have access no matter where they are located. He said some students' situations changed because of the pandemic and they had to go live with family outside of Omaha but still were able to attend school virtually with their iPads.
Head, who voted against the contract, asked if it would be cheaper for the district to provide internet to families' homes so multiple students could use the internet instead of the district paying for connectivity on individual devices.
Logan said the district didn't want to force families to reveal their circumstances to district officials. She said many internet companies had special offers for internet service for remote learning, but those offers came with caveats that prevented families from actually getting the service.
Even if the district is in person every day next school year, which Logan said is the plan, OPS students still will need the iPads to access online textbooks and do other schoolwork.
---