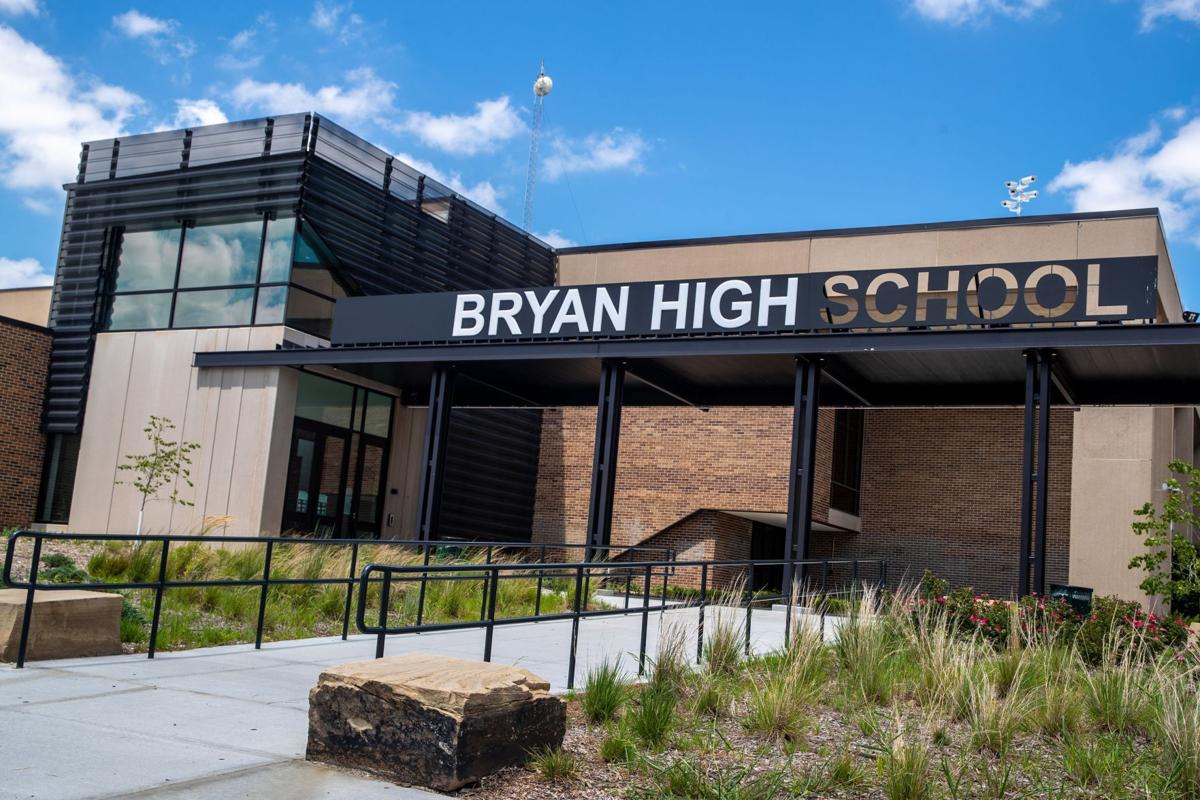 Under an agreement approved Monday, the Omaha Public Schools will partner with the University of Nebraska Medical Center and others to pilot what appears to be a first-of-its-kind COVID-19 testing program.
The program will include:
Saliva testing to detect asymptomatic students and staff using a method developed at UNMC.
Environmental monitoring to identify hot spots by testing wastewater and analyzing air and surface samples.
The program will launch this week in three South Omaha schools: Norris and Marrs Middle Schools and Bryan High School. Other partners are Nebraska Medicine, the University of Nebraska-Lincoln and OneWorld Community Health Centers, which will notify students and staff who test positive and link them to counseling and care.
The OPS board praised the agreement before unanimously approving it at a meeting Monday night.
"This just makes me feel a lot more at ease with my own children back in school," said Tracy Casady, a board member.
The program has a number of goals, including developing a testing strategy that could be more widely deployed in the district and the community and providing information that can aid schools in making decisions.
"These methods have all been well developed and utilized in other settings," said Dr. Jana Broadhurst, the principal investigator for UNMC's portion of the pilot project.
"What's really novel about what we're doing with this pilot is we're putting all these pieces together in a school environment, enabling us to get a complete idea of what's going on in an individual school, inform decision-making in the (building) and provide clinical results to allow for individual management and care."
OPS is in the process of phased testing of all teachers and staff, including bus drivers. Nationally, New York and Texas have announced plans to offer testing for students and staff in K-12 schools. Some colleges, such as the University of Minnesota, have begun testing wastewater drawn from dormitories to look for developing outbreaks.
But Broadhurst and Shannon Bartelt-Hunt, professor and chair of civil and environmental engineering at UNL, said they are not aware of a testing program that combines all three methods.
"It is very exciting," said Bartelt-Hunt, who is working on the wastewater testing with UNMC collaborators. "The most exciting part of it is the combination of the clinical and environmental … being able to pair those is what really makes this unique."
John Crowe, director of strategic initiatives and innovation for OPS, said parents or guardians will have to sign students up for the program. It will be required for school-based staff and teachers.
Crowe said the pilot program will last through the end of the calendar year. After that, he said the plan is to work with Charles Drew Health Center to move the program into schools in North Omaha, with an eventual goal to get the program in all OPS schools.
According to OPS documents, the district will fund the $2.3 million pilot through a combination of OPS general fund and grant money. OneWorld's portion will cost nearly $80,000, also covered by general fund and grant money.
Broadhurst said the three South Omaha schools were selected for the pilot program by OPS because of higher transmission rates in the area when the project was getting off the ground. OPS also has an existing relationship with OneWorld, which operates several school-based health centers.
OPS Superintendent Cheryl Logan said that during the first four weeks of in-person lessons, those areas have had the most challenges in remaining open.
The saliva testing will be provided at no cost to students and staff who sign up. Broadhurst said the researchers are prepared to test up to 6,000 students and staff a week. Testing probably will be split up over four testing days a week. Results will be available within 24 to 48 hours.
Rather than having their noses or nasal passages swabbed, students and staff will spit into a small tube through a straw, under the supervision of a trained staff member. Positive results will be reported to OneWorld and local health departments for contact tracing.
Broadhurst said the test is adapted from a saliva test developed by researchers at Yale University. The emerging pathogens laboratory at Nebraska Medicine, which she directs, spent the past couple of months developing its version.
The goal was a test that could be done quickly, run at a high volume and work with the lab's testing systems. The test uses a streamlined version of the gold standard PCR, or polymerase chain reaction method, which detects the virus's genetic material.
"Even though our priorities are fast and inexpensive," Broadhurst said, "this is still a highly accurate test and one that's designed to meet the needs of a screening program."
In addition to the saliva testing, wastewater and air and surface samples will be collected twice a week at each school.
Bartelt-Hunt began collecting samples in the Elkhorn area, Lincoln and Grand Island this spring, working with Michael Wiley, a research assistant professor in the UNMC College of Public Health's environmental, agricultural and occupational health department.
The researchers found that the results in wastewater tracked with cases in the communities, particularly in Grand Island.
"In general, it's showing that the wastewater can be a useful tool," Bartelt-Hunt said. "But I think we're going to gain some valuable insight with the study with OPS."
At the schools, they'll collect wastewater through manholes that drain only the school buildings and not surrounding homes and businesses.
For the air and surface samples, researchers have worked with OPS to identify collection sites, which may include classrooms, cafeterias and high-traffic hallways. That part of the program will be led by UNMC's Joshua Santarpia, an associate professor of pathology and microbiology, and John Lowe, assistant vice chancellor for health security. They have published research based on sampling in the rooms of COVID-19 patients on the medical center campus, including finding intact and potentially infectious coronavirus in some tiny airborne particles.
Handling the test results, and keeping them private, required the help of operations, IT and administration teams at UNMC and OPS, Broadhurst said.
Volunteers from the university's health professions colleges also will play key roles, she said. In addition, experts in the university's College of Public Health and Global Center for Health Security will help interpret the findings from the pilot project and work with OPS to see how the researchers can translate what they've learned into an evidence-based and scalable testing strategy.
"This has been an extremely collaborative process, and one that's been driven by the vision of (OPS Superintendent) Cheryl Logan and her team at OPS," Broadhurst said. "We're really excited to bring the innovation and capacity that comes out of our academic programs to serve OPS in the community."
---
Our best staff images from November 2020