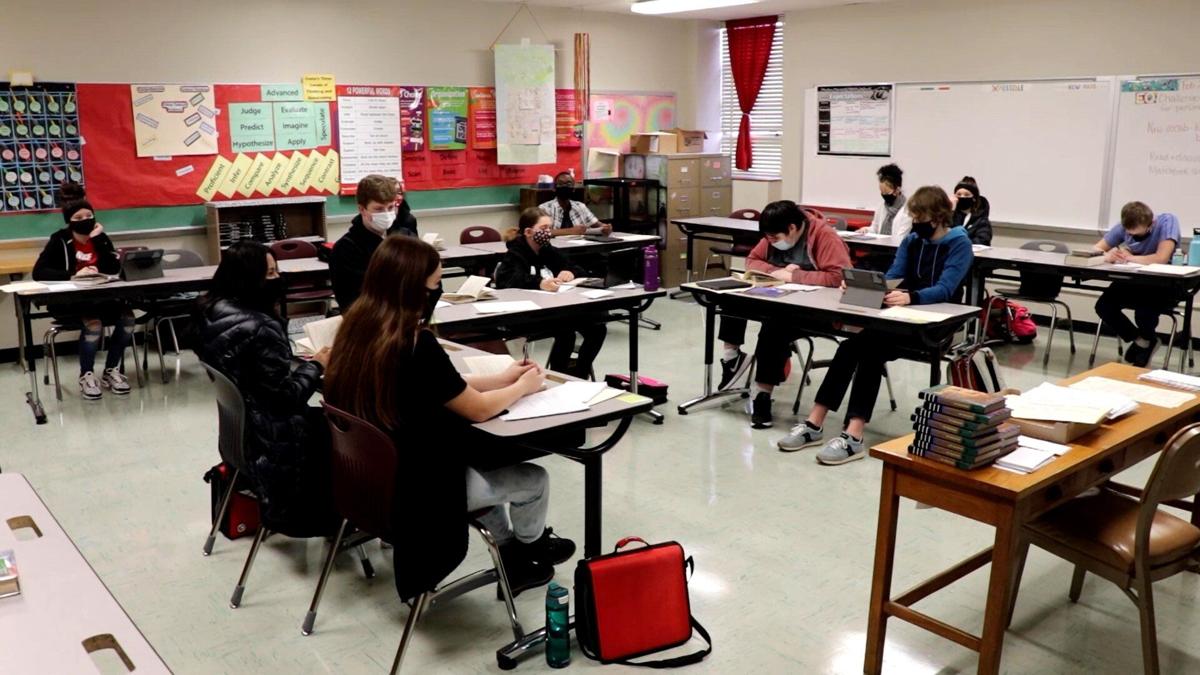 It was another first day of school for Omaha Public Schools students.
For the first time this school year, OPS elementary and middle school students on Tuesday started in-person lessons that will last all week.
OPS is transitioning back to in-person lessons five days a week. The district's high school students will transition to five days in-person per week on Feb. 17.
"I think we've had about five first days this year," said Kimberly Jackson, principal of Morton Middle School.
Just like any first day, Jackson said there was a mixture of responses from students. Some were excited to see classmates they hadn't seen in person since March 2020. Other students were returning to in-person lessons for the first time in nearly a year.
"You could just tell that they had been waiting for this day for a long time," Jackson said.
In August, all OPS students started the school year by doing remote learning. Then in October, the district resumed in-person lessons in what the district called the Family 3/2 model. Under the model, OPS students were divided into two groups, each of which attended school in person part of the week.
OPS and Ralston join most other school districts in the metro by returning to five-day in-person learning.
Jackson said about one-third of her students at Morton Middle School are still doing remote learning. She said that in recent weeks, more students have been opting out of remote learning and into in-person lessons.
OPS Superintendent Cheryl Logan has said five days of in-person academic, social and emotional instruction will best help students move forward.
Not everyone is happy about the return to the daily in-person lessons.
On Monday night, OEA President Robert Miller told the OPS school board staff has worked extremely hard at preparing their rooms for more students, but he said many are concerned that parents don't realize students may not be totally socially distanced from their peers.
Miller asked who would be blamed for improper social distancing.
"Would it be the teacher? The administrator? Or the district?" Miller said.
Jackson said at her school, staff looked at the class rosters for every single room and then swapped out desks and tables as needed to maximize the space for social distancing. She said classrooms are regularly sprayed down with disinfectant and masks are required.
The school added two lunches to the schedule so students could safely social distance while eating, Jackson said. Dismissal times and passing periods have been staggered to limit the number of people in the hallway at one time.
OPS has also stepped up COVID-19 testing at more of the district's 80-plus schools.
On Monday night, the OPS school board approved the expansion of the district's COVID-19 testing program for students and staff to three more schools. OPS' agreement with the University of Nebraska Medical Center allows for saliva testing to detect asymptomatic students and staff using a method developed at UNMC.
The optional program will now be offered at Northwest High School, King Science Middle School, McMillan Middle School, Marrs Middle School, Norris Middle School and Bryan High School.
---
Omaha Public Schools through the years