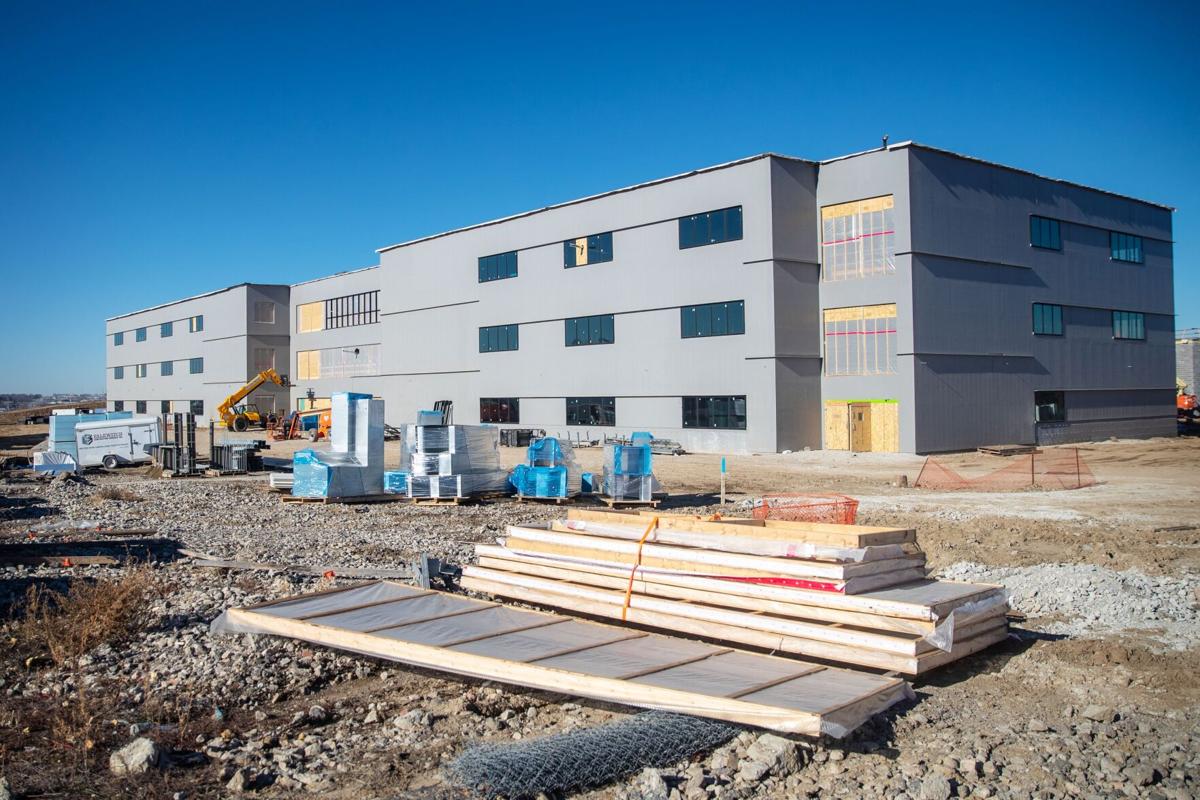 The academies and pathways coming to the Omaha Public Schools' high schools are a call to action, Superintendent Cheryl Logan says.
The goal, Logan said at a school board meeting Thursday night, is "to not accept the status quo that for far too long has some children doing very well and highly engaged in school while leaving others in the same school to just admire the accomplishments of their classmates."
On Thursday, board members were able to ask questions about the district's plans for the academies and pathways.
According to definitions provided by OPS, academies are small learning communities with a career focus. Pathways are a series of four or more classes focused on a group of related careers.
The district will ask local businesses to offer input on curriculum, share expertise with students and provide insight on industry best practices, said DeLayne Havlovic, coordinator of K-12 career education for OPS.
Academies and pathways coming to OPS high schools
| School | Programs |
| --- | --- |
| The Academies of Benson High School | Freshman Academy, Health Professions, Design and Construction, Business and Entrepreneurship, Cambridge |
| The Academies of Bryan High School | Freshman Academy, Design and Construction, Transportation, Distribution and Logistics, Teaching and Leadership, Urban Agriculture, Cambridge |
| The Academies of Burke High School | Freshman Academy, Air and Space, Leadership, Communication |
| The Pathways of Central High School | Freshman Academy, Arts, Leadership, International Baccalaureate |
| The Academies of North High School | Freshman Academy, Engineering and Design, Science and Research, Computer Science and Technology |
| The Pathways of Northwest High School | Freshman Academy, Public and Community Service, Early College Program |
| The Pathways of South High School | Freshman Academy, Dual Language, Performing and Visual Arts, Technology and Media Arts, Cambridge |
| New high school at 60th and L Streets | Freshman Academy, Smart Technology, Health and Education, Cambridge |
| New high school at 156th and Ida Streets | Freshman Academy, Health, Sustainability, Business |
Students will still take core classes such as English, math, social studies and science. Dual enrollment and Advanced Placement courses will also still be offered.
Melissa Comine, the district's chief academic officer, said many students leave high school without a plan for the future. She said OPS wants to make sure that students have a clear plan when they leave.
"The Omaha Public Schools College and Career Academies and Pathways will do this for our students," she said.
Career academies are not an entirely new concept in OPS.
In 2015, the school board unanimously voted to turn Benson High School into the district's first totally career-oriented high school since Tech High closed in 1984. The plan came with a $1.8 million price tag.
Benson began offering career academies that same year to let students explore jobs in business and entrepreneurship, construction and design, and health.
The career academies give students an idea of available careers, expose them to different opportunities and sometimes help them realize what they don't want to do, Benson Principal Tom Wagner told the school board.
Starting next school year, freshman academies will be implemented at all high schools. In those academies, students will explore careers and skills for success in high school, OPS said.
After their freshman year, students will select an academy or a pathway at their school.
A phased rollout of academies and pathways will continue through the 2023-24 school year.
The cost of implementing the pathways and academies was not discussed Thursday night.
At Benson, freshman academies are like teams, with a common group of teachers that provide the majority of freshmen their core classes.
Wagner said Benson saw a bump in graduation rates after the first class went through the freshman academy and three years of a career academy. The last two years' graduation rates have stayed the same.
Board member Spencer Head asked Wagner about Benson's test scores and ACT scores, and whether students are still getting a well-rounded education.
"It's an extremely slow climb, but it is a climb nonetheless that we've been seeing over the last four or five years," Wagner said of test scores.
Benson, he said, picked up momentum last year that was stymied in March by the COVID-19 pandemic.
North High School Principal Collette Nero said her staff have been asking her about the changes coming to the school. Nero said she has been telling them that "although it's a shift in service delivery, it's not a shift in service."
Nero said the pathways and academies will allow students to figure out their likes and dislikes for free as opposed to switching majors several times in college.
School board Vice President Jane Erdenberger asked why the academies and pathways must be implemented now, especially considering that the district is anticipating that it will take three years to make up all the learning lost because of the pandemic.
She asked why the district couldn't delay the academies and pathways for a year so teachers and students can have a normal school year before more changes.
Logan noted that OPS is about to open two new high schools and said the district must keep moving forward. She said there are no guarantees that next school year won't be as interrupted as this year was.
"For children, their time doesn't stand still," she said.
OPS officials have said all of the district's high schools will be on a block schedule starting next school year. Central and South currently do not have block schedules.
Under the block schedule at North, for example, students alternate schedules every other day. One day, they take four 90-minute classes; the next day, they take four different ones. Traditional classes are about half as long.
Two Central parents spoke Thursday night against the switch to block scheduling.
Gretchen Hooper, a parent of both a sophomore and a 2019 graduate of the school, said she's not a fan.
Hooper said she understands that block schedules work for some OPS schools with academy programs that require additional class time, but she's not happy about the change for Central. She said she was never asked to fill out a survey or weigh in on the switch and learned of the change by reading about it in The World-Herald.
"How are staff going to be trained for this?" she asked.
Hooper said her daughter had been looking forward to returning to a normal school year after back-to-back school years interrupted by the pandemic.
Central parent Kimberly Shaneyfelt echoed many of Hooper's comments and said she would like a chance for parents to discuss the change before implementation.
OPS spokesman Jeremy Maskel said district officials plan to offer virtual presentations for families and students about the academies and pathways. Dates and times for those have not yet been determined.
Current OPS eighth graders have been attending virtual open houses for high schools all month. High school selections are due Jan. 29.
Our best Omaha staff photos of January 2021