Omaha Public Schools Superintendent Cheryl Logan says OPS has some of the finest programs she has seen in her three decades as an educator.
They're just not available to every student. And not all students are encouraged to take advantage of them.
That, she said, is why the district must make changes to the program offerings at all of the district's high schools.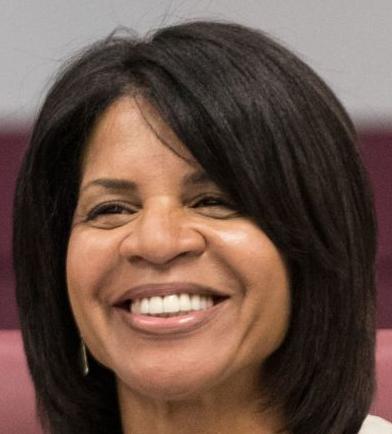 "When you have structures that support one set of children better than they support another set of children, you have to examine that and work so that is not the case," Logan said. "And that's the case. And it doesn't feel good for me to say that as a superintendent."
In January, district officials announced a plan to establish academy programs or career pathways at each of the district's high schools, including the two new schools opening in the 2022-23 school year. All students would be required to pick an academy or a pathway at their school.
But months after OPS made the announcement, parents say they still are waiting for specifics on the changes and what they mean for their children.
Parents have flooded the email inboxes of school board members with questions and concerns. They also have spoken at board meetings and organized their own virtual town halls.
Parents, students and alumni of Central High School have been the most vocal about their concerns.
Laura Ritchie, a parent of a current Central student and two Central alums, said she has spent months trying to get answers to her questions about the plan and understand the specifics. She said she still hasn't received clear responses from the district.
"I am concerned that the district has really exciting ideas, but I don't get the sense that they have spoken to enough people to identify the pitfalls that could occur," Ritchie said.
After getting off to what Logan has acknowledged was a "wobbly start," the district will soon begin holding engagement sessions with families and staff on the proposed high school changes.
OPS defines academies as small learning communities with a career focus. Pathways are a series of four or more classes focused on a group of related careers.
Burke High School, for example, would have air and space, leadership and communications academies. Central High School would have pathways in arts and leadership.
Invitations to participate in the engagement sessions went out to families on Friday.
Bridget Blevins, an OPS spokeswoman, said families who attend the sessions will get an overview of the proposed changes, including detailed information specific to the proposed pathways at their children's schools.
The district will also give a video presentation with districtwide information and have a question-and-answer session with those in attendance.
The sessions will take place in person and virtually at each of the district's high schools.
John Crowe, director of enterprise strategy and innovation for OPS, told the school board last month that families have indicated that they want district officials to explain the need for the academies and pathways and what the program will achieve.
In July, after the engagement sessions, district officials will review the feedback they have collected. In August, they will share any updates to the proposal. In September, the school board is scheduled to vote on the plan.
Several parents said they are skeptical that the sessions will produce much dialogue or result in any changes to the plan. Parent Kim Shaneyfelt said the district already tried to push the changes through without a vote from the school board and without people understanding the changes.
When the plans were released in January, district officials said the changes did not require school board approval because they were included in the district's strategic plan.
The strategic plan, which the board approved in February 2020, did not explicitly lay out the plan for the academies or pathways. Those plans were never publicly discussed at a school board meeting before the district made the formal announcement.
When asked for the specific passages in the strategic plan that mention the academies and pathways, district officials point to five pages in the 64-page document. Those pages reference the need to prepare students for the future but do not explicitly lay out the plans for the academies and pathways.
"For example, specialized career-focused high school programming will prepare students for living-wage careers, as well as the workforce needs of the city of Omaha and the state of Nebraska," the plan says.
The plan also mentions, on page 38, districtwide implementation of quality instruction as identified by Steele Dynamics.
In those academies, the district said, students will explore careers and focus on learning skills to succeed in high school. In their freshman years, students would select an academy or pathway at their school.
Logan said the district already offers pathways at every school, but they are for top-performing students.
When asked about parents' negative reactions, Logan said parents care about their children, their schools and the district. Their reaction, she said, "is what you would expect from parents that are situated that way."
"I think we can't discount what our parents are telling us," she said. "We need to listen, we need to understand and also ask to be listened to and to be understood as well, so I think that is how we have to move forward."
The district, Logan said, has high-quality programs, but some of those programs have only 25 spots for 15,000 high school students. The superintendent said history has shown in Omaha and around the country that uneven expectations come with uneven outcomes. That, she said, is a lot of the impetus for moving forward with the pathways and academies.
Parents have repeatedly told the school board at meetings and in emails that the plans seem rushed. They also have said that families are exhausted after two school years interrupted by the pandemic.
"This may very well be an amazing program," one parent wrote in an email to the school board, "but its implementation has been secretive and rushed. I feel I have been given no choice but to either accept it and enroll my student or leave the district."
At the meeting on Feb. 3, 2020, the school board approved a contract with Steele Dynamics for "high school transformation." The item was on the consent agenda and was approved without discussion.
According to its website, one of the people behind Steele Dynamics is Jay Steele, whom the newspaper the Tennessean described as the "champion of the Academies of Nashville."
Logan said she heard Steele speak at a conference several years ago and was impressed by the work he has done. The two were reconnected after Logan arrived in Omaha by someone who had previously worked at OPS. Steele was already doing work in Nebraska with the Grand Island Public Schools.
Steele Dynamics was hired to conduct an audit of OPS's current high schools and the programs offered.
The audit concluded that transportation is a barrier to program access and that students could find success if more had access to alternative programming.
"Omaha Public Schools offers a multitude of opportunities for students and gives families the option of selecting schools that fit their student's needs," the audit said. "While this is a strength, it has caused some unintended consequences centered on equity and access across schools and individual students."
The audit said that as the district opens two more high schools, it has an opportunity to develop a "district-wide approach to ensuring all schools have similar core offerings while creating 'magnet quality' programs at each school to attract students."
Some parents have questioned why Steele Dynamics was hired to look at the district's programming when the company was likely to suggest its academies and pathways model as the solution to OPS's problems.
Logan said she didn't know that was the direction the district was headed when Steele Dynamics was asked to conduct the audit because she's a "discriminating consumer" and understands that there are no "silver bullet" programs or curricula that will solve problems in education.
Instead, Logan said, it was her staff's excitement about Steele's work that moved the model forward. She said that because she's the superintendent, she didn't participate in the audit.
Logan and district officials have said high school principals and staff picked out the academies and pathways for their schools.
But Central High School Principal Ed Bennett told Central parents something different during a virtual town hall in April.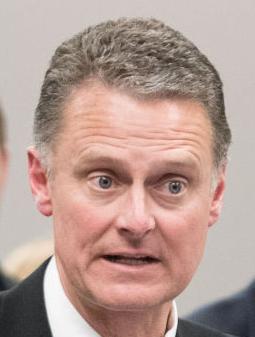 Bennett, who is leaving OPS at the end of the school year, was asked how the pathways at his school were chosen. He said Steele asked Central staff to look at their electives and come up with some pathways for the school.
After the staff did that work, Bennett said, Steele returned, reviewed the work, and then assigned pathways to the school.
Logan, who also took part in the virtual town hall, told Bennett that was the first she had heard of his contention that he had not selected his school's pathways. Logan said she thought that it was a better conversation to have offline and not in front of parents.
Buy-in from staff, particularly from teachers, has been a concern for at least one member of the school board.
Tracy Casady said at a meeting last month that she has been hearing concerns from teachers and asked district officials to engage them during the coming listening sessions.
"I think teachers are still feeling like they don't have a voice, that this was possibly pushed onto them and that they don't have a choice," she said.
Emails obtained through a records request show that some teachers have emailed board members with their concerns.
A high school teacher emailed board members to say that building staff have been talking about how their concerns about the academies and pathways have been pushed aside and ignored.
"I have yet to encounter another teacher who is excited about this plan," another high school teacher wrote. "Many are concerned about the loss of plan time and inadequate staffing. Additional changes being made to departments and well-functioning areas of our existing schools are causing many to seek new avenues of employment."
At the Central town hall, Logan said not all children in the district benefit from having a highly engaged parent.
"And one of the benefits of the expectation that all children are going to go into a pathway is that it forces the school district to look, to examine how it is placing children in courses, how children are getting or not getting opportunities to participate in some pretty terrific opportunities here in the Omaha Public Schools."
"This is not about taking opportunities away from anybody's child," Logan said. "If anything, it's about expanding opportunities for children, and I ask that you keep an open mind."