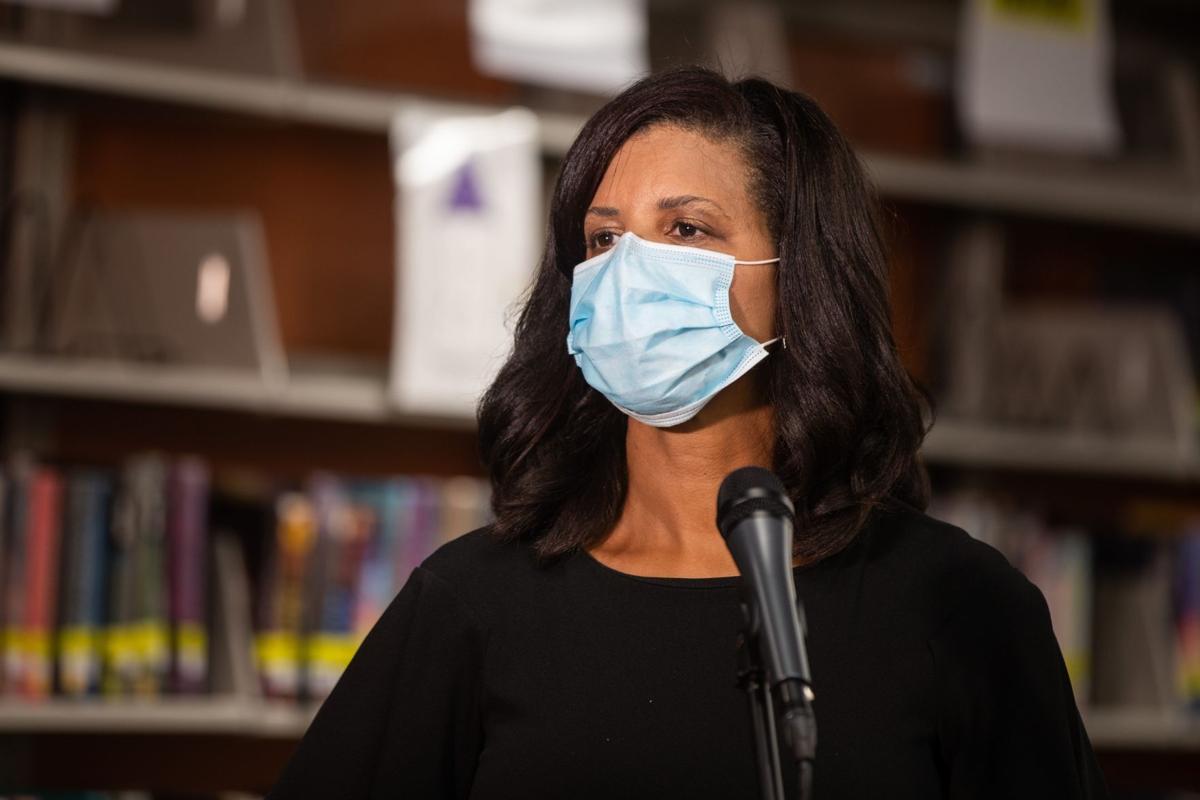 The night before Omaha Public Schools Superintendent Cheryl Logan pulled the plug on in-person classes to start the school year, her frustration boiled over.
In a Zoom meeting with a South Omaha neighborhood group Thursday night, Logan blasted what she perceived as the priorities and attitudes of other parents and community members during the coronavirus pandemic. For example, she said, she gets 25 angry calls a day about whether kids will be allowed to play football.
Logan also said some people "in the western part of this community" seemed to want OPS to close its doors to prevent the spread of the virus — so other schools could remain open and sports could continue — with little concern for how it would hurt the district's students.
"They are much more concerned with, you know, can their kids play sports, and, you know, if your kids have to stay home, so be it," she said. "It's bad. I'm telling you, I've seen the worst of humanity during this time. I've seen some good, but … I have definitely seen the worst of humanity during this time."
Logan told the Zoom audience that she knew that her comments might be construed as political but that "it's the most insidious, awful, self-serving thing I have ever been a part of," she said. "The whole notion that … of sacrificing our children's education so that others don't have to, it's just …"
In a statement later, Logan said the past five months of the pandemic have been incredibly difficult for OPS families, staff and the entire community.
"None of us wanted to be in this position," she said. "I have witnessed, up-close and personal, the emotional toll this pandemic has taken on families."
Still, she conceded that she "could and should have chosen my words more gracefully. My intent was not to offend anyone."
At least one parent objected to Logan's remarks, commenting on the video recording of the meeting posted to Facebook that she lives in west Omaha and is "completely floored and angered to be called insidious, self serving and the most awful thing she has been involved with."
"I want the best education for my child," Jennifer Dods Knight wrote. "Spring was horrible in the name of 'equity.' Although teachers and many many students had the ability to learn remotely, they didn't. They were held back. Because of that huge education hit, I want the best education for my child now."
Logan did not elaborate on what she meant by OPS students being shortchanged for the benefit of other students. At another point, she seemed to suggest that OPS was facing outside pressure to keep its students home but did not say from whom.
It's unclear if she was talking about OPS parents in west Omaha or suburban parents in neighboring school districts like Millard, Elkhorn and Westside.
Speaking before the announcement was made to push back the start of school, Logan answered questions Thursday on what the bar would be for closing school and switching to remote-only learning, about the OPS nurses who have formed contact tracing teams and about how school meals would be handled on the days kids learned from home.
She also referred to conversations with an elected official who she said might have the initials "P.R." — presumably, Nebraska Gov. Pete Ricketts — who was initially unhappy with her decision to close schools in March. She also alluded to his warning to local governments that if they required people to wear masks in county buildings, they wouldn't be eligible for federal COVID-19 money. But she said that rule didn't apply to schools.
"The governor has frequently praised Dr. Logan's leadership in closing schools early in March," Taylor Gage, a spokesman for Ricketts, said Friday. "At no point has the Governor prohibited schools from requiring masks, and he supports the decisions of school boards to incorporate them into their reopening plans. … In fact, the Governor has directed his team to provide masks for OPS, which we have delivered to them."
While South Omaha has been a hot spot for coronavirus cases, Logan said Thursday that it's not just those schools that she was worried about. Lots of OPS kids live in one neighborhood but opt into a different school miles away.
Athletes testing positive seem to be clustered more in the western part of the district, she said, but "we've seen the kind of spread with our young people all over; it didn't really matter what ZIP code."
Meeting attendee Janet Bonet thanked her, saying, "Your little soapbox speech tonight really gave me hope."
Logan said the district would continue to control everything it could, but "we really need to get our kids back in school."
Asked Friday afternoon what changed in less than 24 hours, Logan said there were new warnings about rising case levels in Omaha. On top of that, a number of staff members had to be tested or quarantined because of possible COVID-19 exposures after being back for only a few days to receive training and set up their classrooms.
World-Herald staff writer Stu Pospisil contributed to this report.
Educators Mask Mandate Protest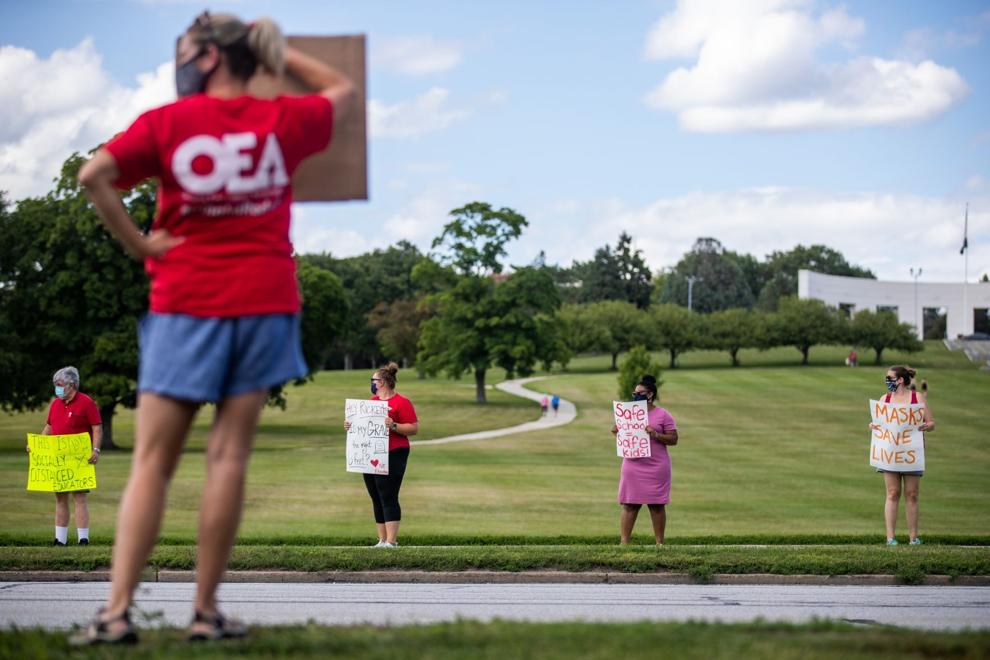 Educators Mask Mandate Protest
Educators Mask Mandate Protest
Educators Mask Mandate Protest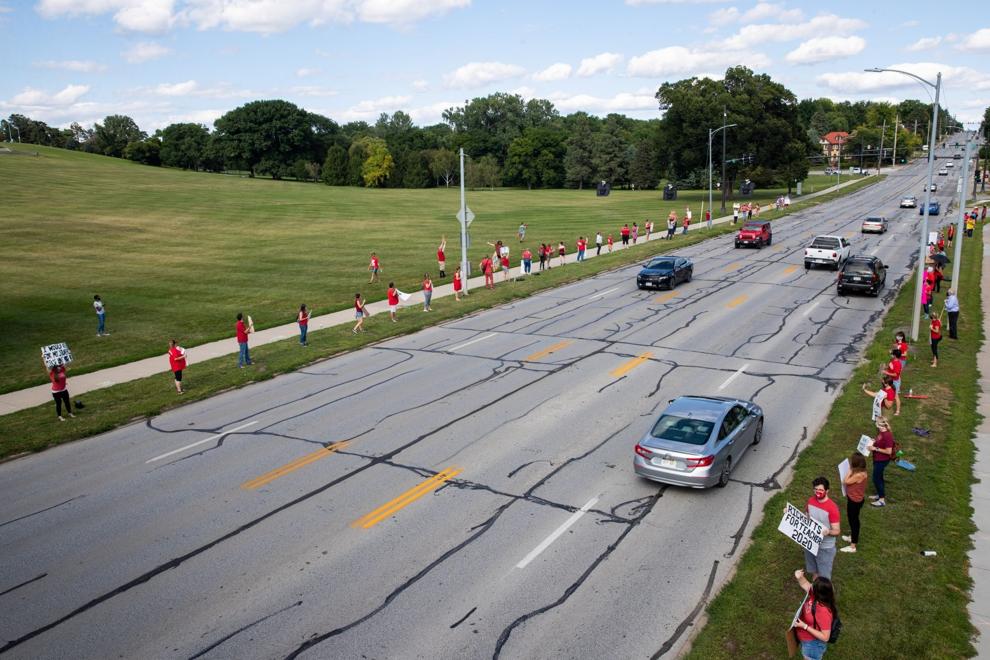 Educators Mask Mandate Protest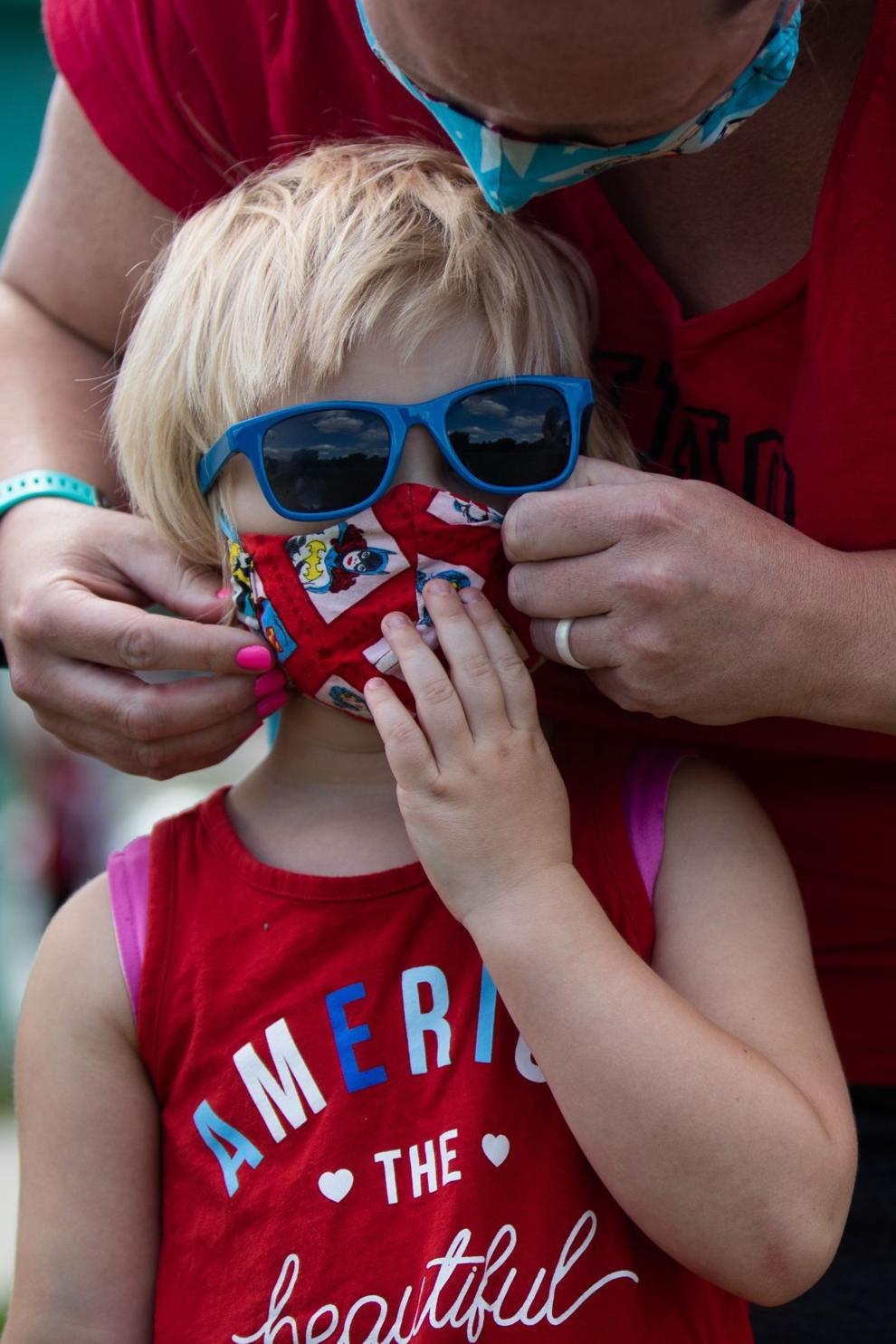 Educators Mask Mandate Protest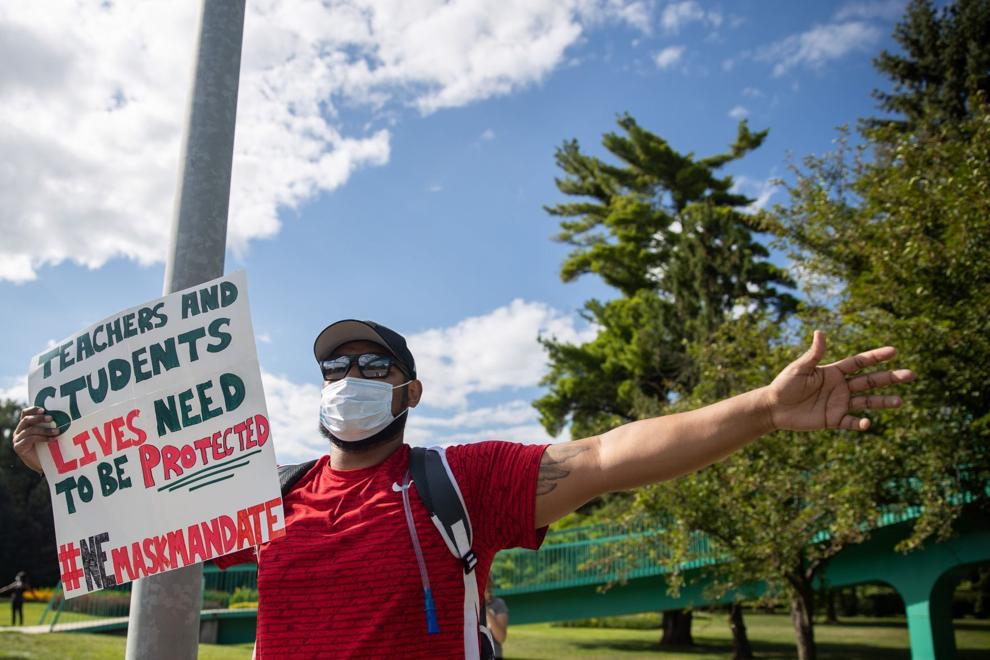 Educators Mask Mandate Protest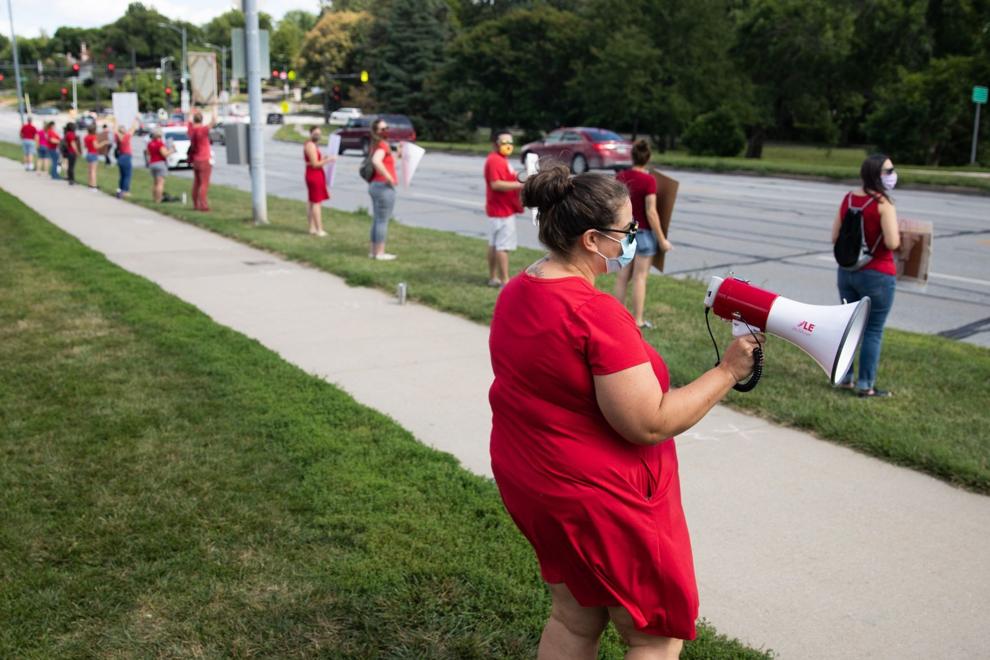 Educators Mask Mandate Protest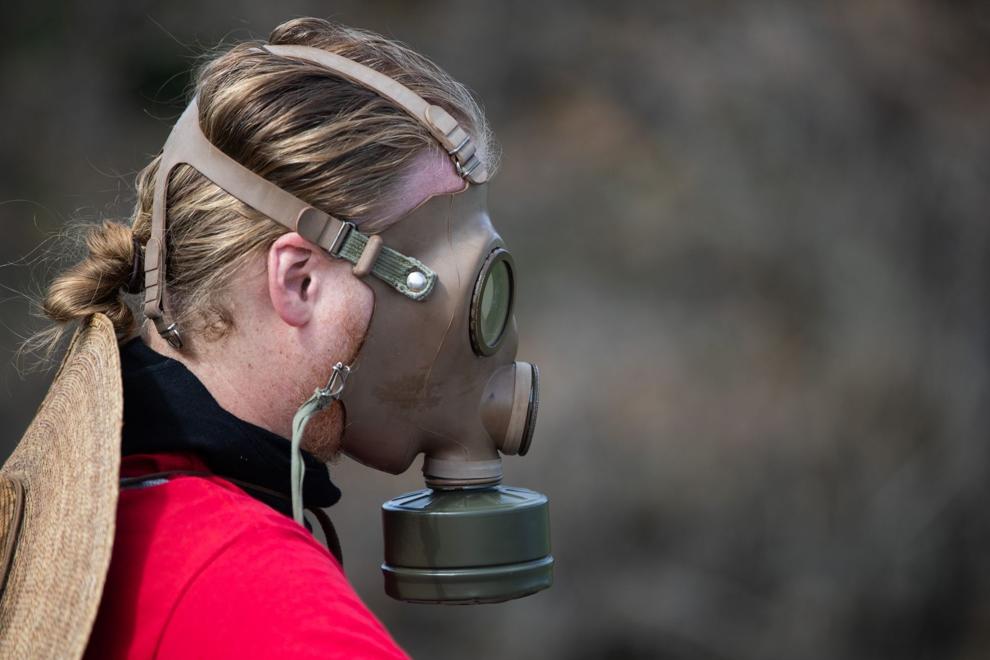 Educators Mask Mandate Protest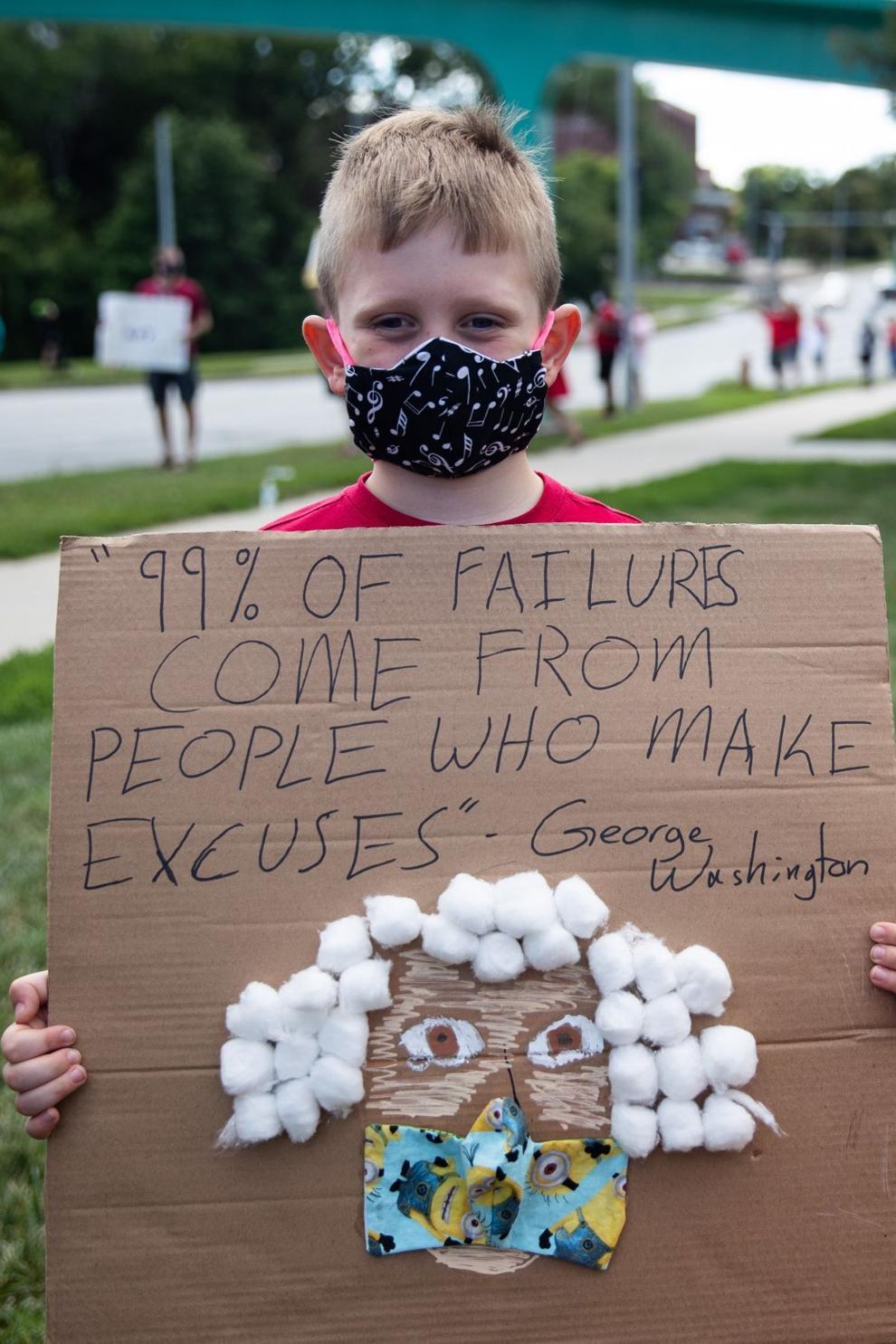 Educators Mask Mandate Protest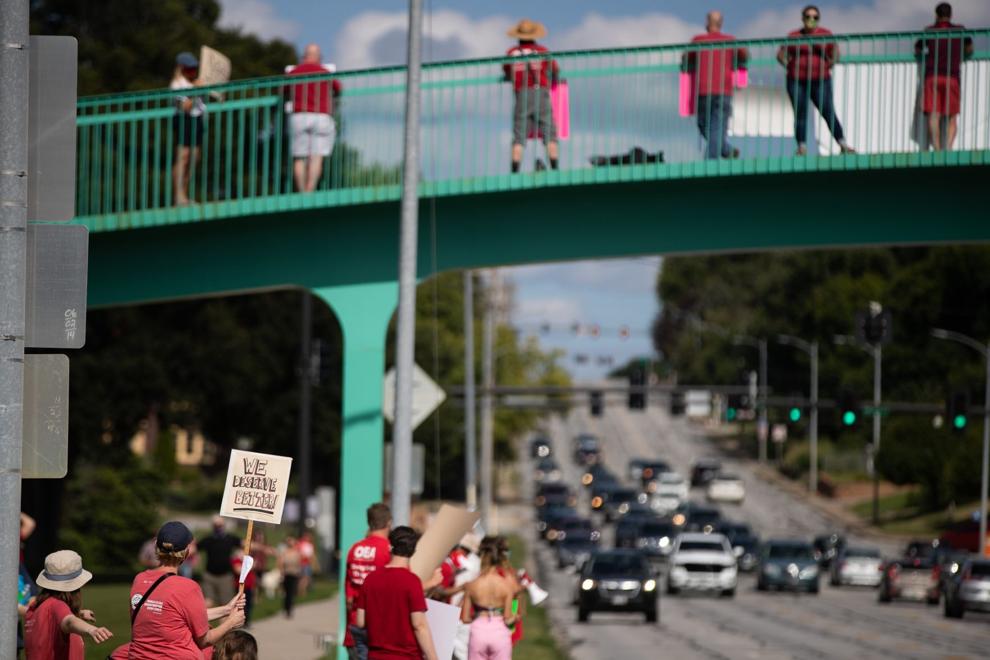 Educators Mask Mandate Protest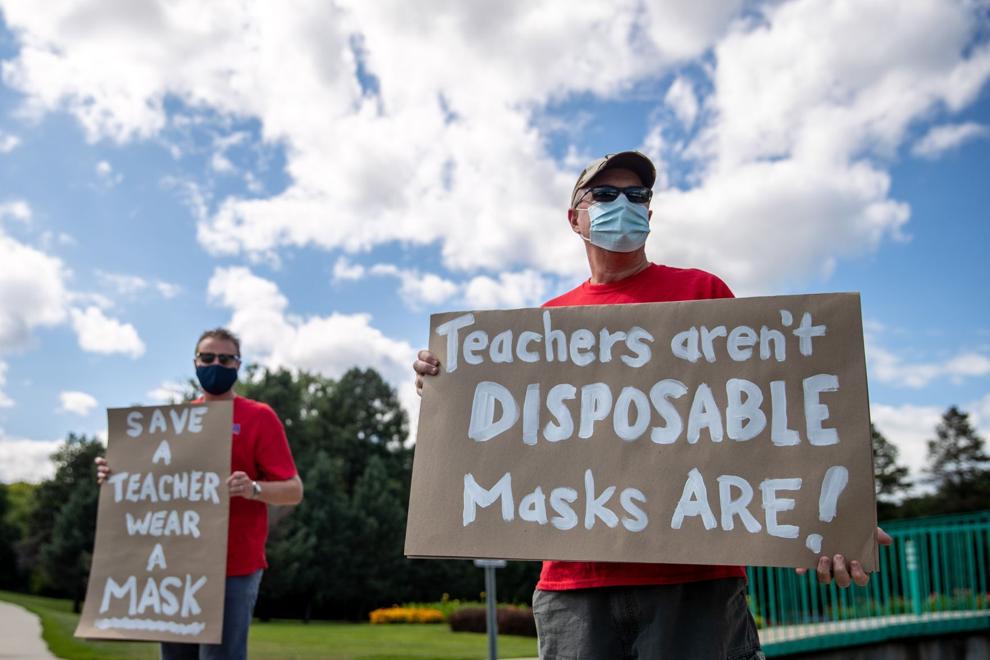 Educators Mask Mandate Protest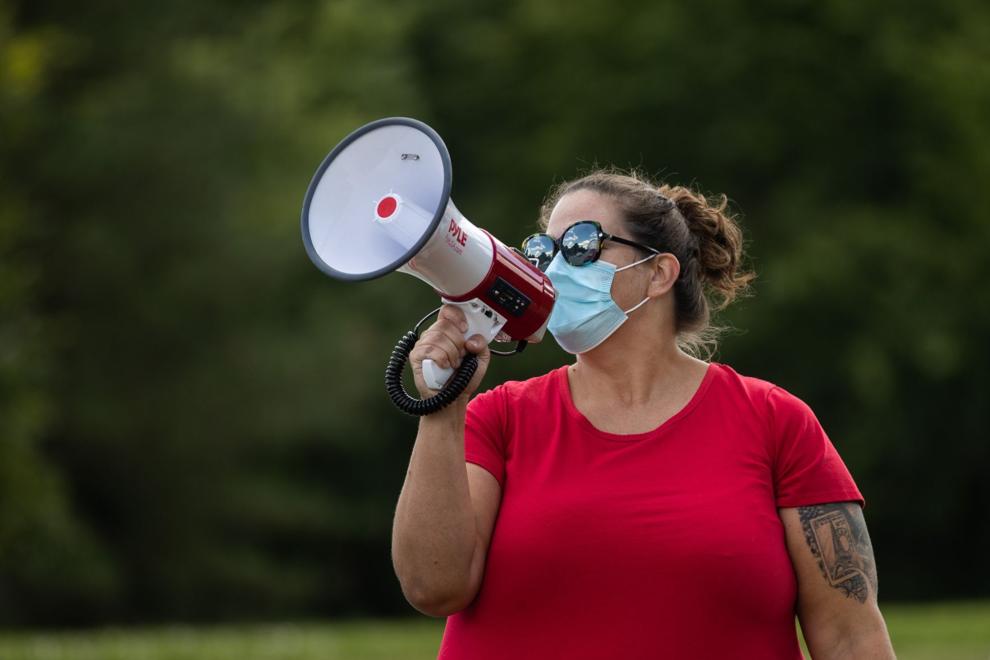 Educators Mask Mandate Protest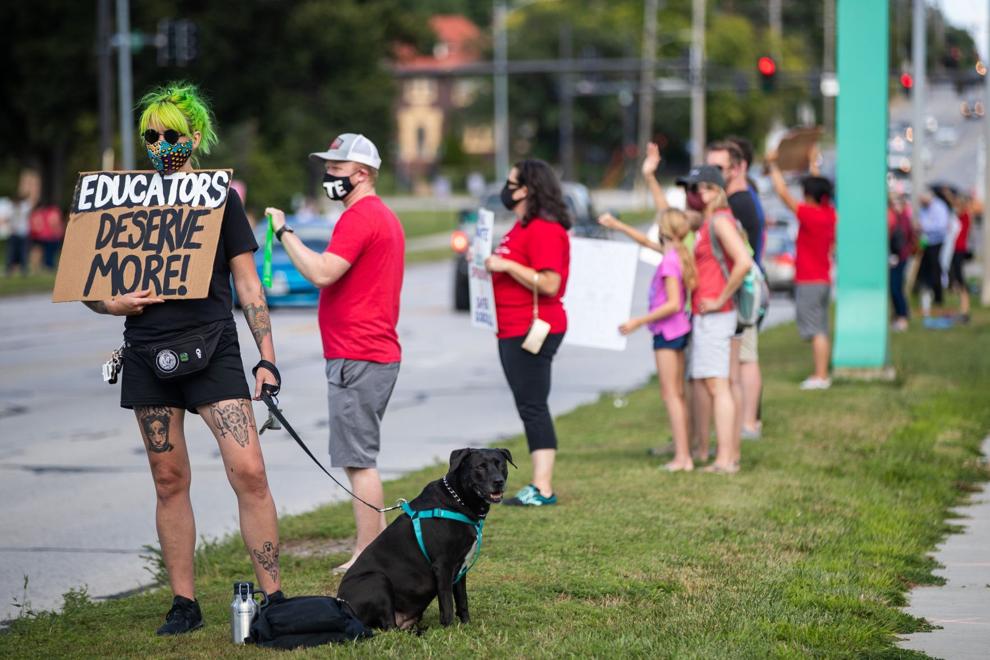 Educators Mask Mandate Protest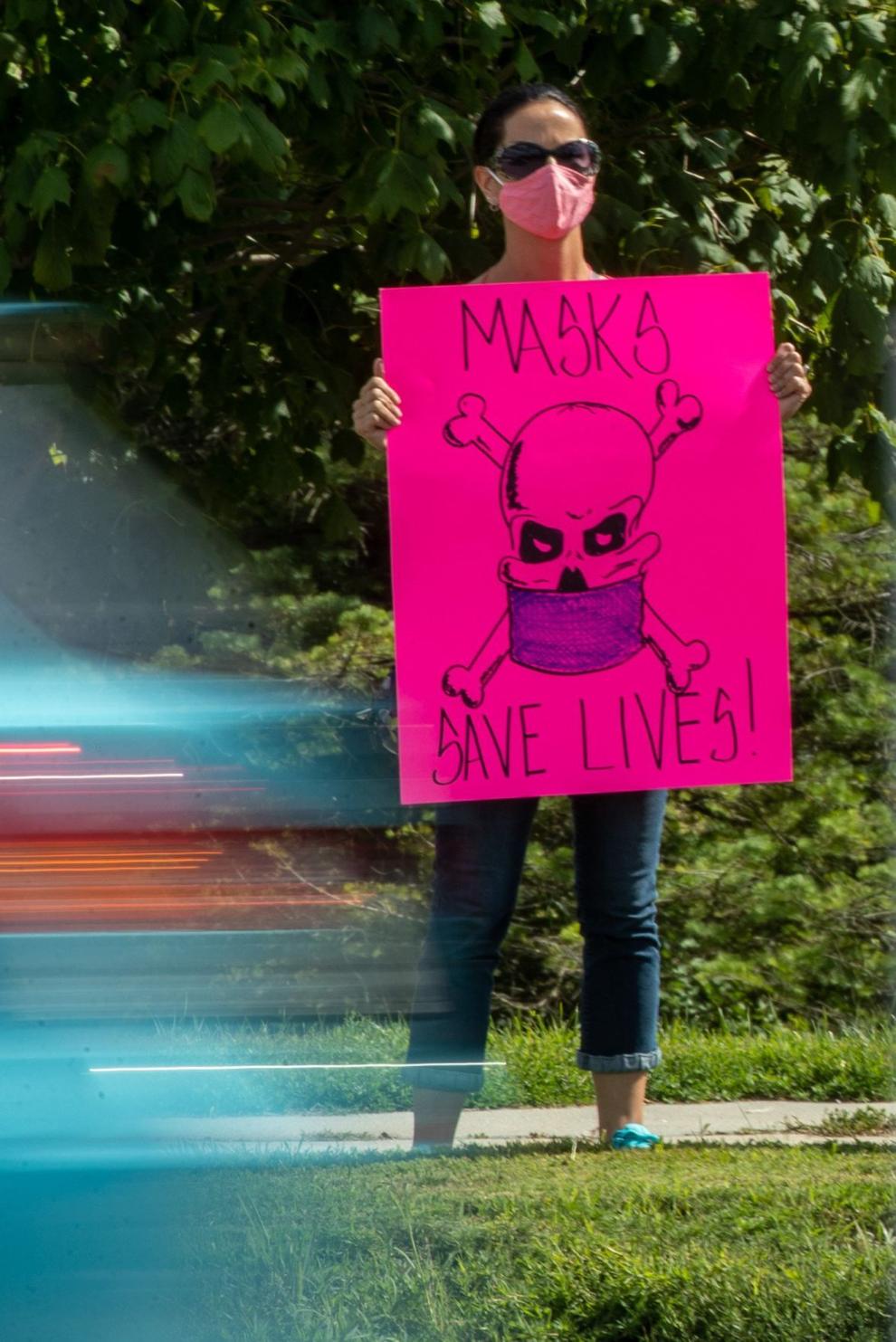 Educators Mask Mandate Protest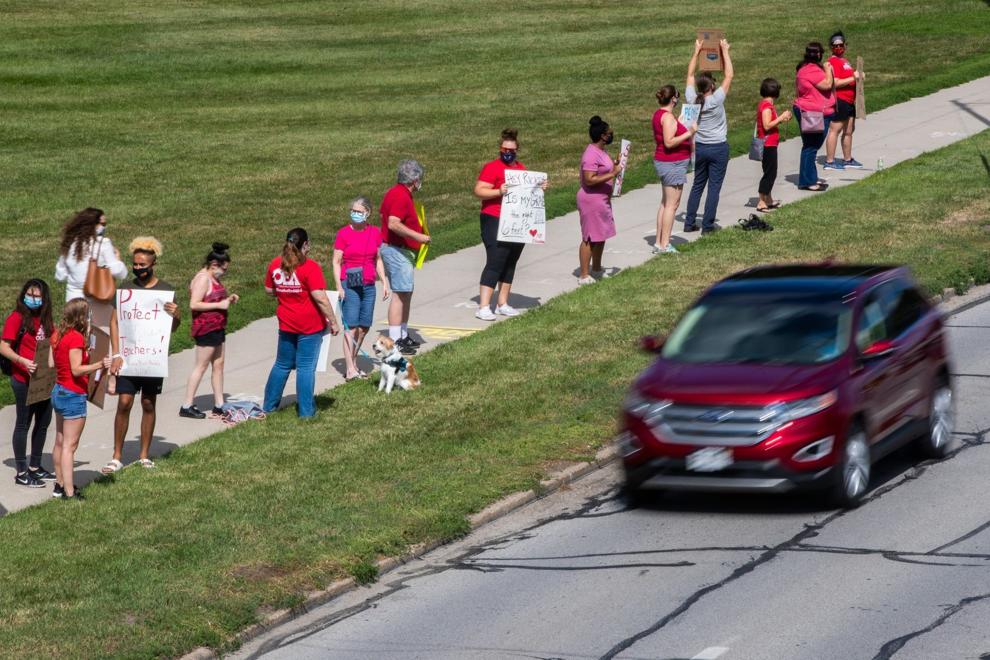 Educators Mask Mandate Protest