Those who find math a mystery might sympathize with high school students who grapple with percentages, fractions, formulas and equations.
Teachers in Nebraska say this is no trifling problem and warn that weak math skills are a key impediment to graduating from college. So Nebraska high schools and colleges have devised a program to help struggling high school students get up to speed in math before they go to college.
All six of Nebraska's community colleges are involved in the effort, called the Nebraska Math Readiness Project. As of July, 35 high schools were participating, with the University of Nebraska at Omaha providing the team that examines the project's data. In many cases, the students gain dual credit at their high school and the community college in their area.
Elizabeth Zachry Rutschow, senior research associate with the New York-based education research team called MDRC, said weak math skills are a problem nationwide. She reported two years ago, based on her review of studies, that 59% of students in two-year colleges and 33% in four-year colleges take remedial math.
Some students enrolled in such classes don't complete them, and Zachry Rutschow said last week that it's likely that many of those students simply drop out of college. Colleges and states view that as a lost opportunity.
"There's a lot of innovation currently happening in the country" on the topic, she said.
Alexia Furman, a senior at Gretna High School, raised her hand frequently last week to ask questions of teachers roaming the room.
"She's just kind of a perfectionist," said Lauren Taylor, a math teacher in the Gretna High program.
Furman said she might go to Chadron State College and has an interest in eventually becoming a nurse. She knows that she will need math in the future.
Gretna High hooked up with Metropolitan Community College about six years ago to build a high school class based on remedial (the preferred words are "developmental" and "modular") classes offered at Metro.
"It is a terrific program," Assistant Principal Jami Ewer said. Ewer, a math teacher herself, helped start the program at her school with the input of Mike Flesch, Metro's math and natural sciences dean.
At Gretna and other participating Nebraska high schools, the math readiness classes provide students with a computer program from Great Britain-based Pearson Education that carries them interactively at their own pace into various levels of math. Meanwhile, a teacher — or more than one — strolls about the room as students work.
One day last week, three teachers provided help to 23 students in the Gretna classroom and two on Zoom in the daily 8 a.m. class.
"Let's get our computers up and get started," math teacher Ryan Garder told the students. A buzz persisted briefly in the relaxed atmosphere of Garder's classroom, but the students quieted and went to work. Last year, some 40 students were in the program, so Gretna also used Taylor's room, right across the hall from Garder's.
On this day, Garder, Taylor and a third Gretna teacher, Kyle Moore, helped the students. Gretna High also provides an after-school program in the school library for math students who want additional help.
The Math Readiness Project varies with the needs of the school. At Bellevue West, it is tailored toward students who plan to study a trade, such as construction or auto work, at Metro.
Not everyone in the program dreads math.
Furman said, "I've always loved math."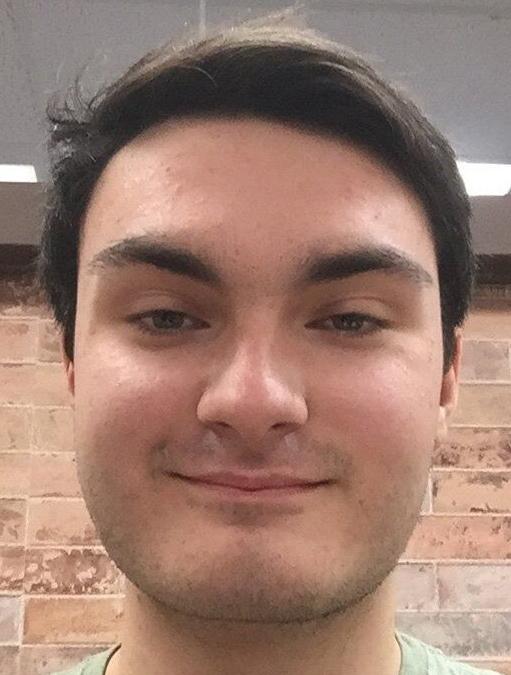 Senior Logan Wilkinson breezed through the program at Bellevue West and advanced far enough to knock out the prerequisite math course for Metro's welding program, which he plans to enter.
"Yes, it's a very good refresher course in some basic levels that I haven't done in a couple years," he said.
At the Omaha Public Schools Career Center, too, the focus is largely on preparing students for trades programs at Metro. Teacher Laura Beavers said the students learn that math has applications to many jobs.
"They start seeing connections," she said. "They understand why they need to learn it, and they learn it better."
The five community colleges outside the metro area began offering the program in some high schools in 2018, said Corey Hatt, director of the program at Central Community College in Grand Island.
The UNO evaluators have only a couple years of data, so research comparing students in the program with those who aren't in it isn't available. But professor Neal Grandgenett, head of the evaluating team, said the project shows an encouraging trajectory.
More students and schools are getting involved. In 2018-19, 373 students statewide participated. The next year, the number increased to 490. Thirty high schools participated in 2018-19, and 35 took part the next year.
Grandgenett said only 7.9% of the students passed a fractions test before joining the project, but 83.6% passed it as the class progressed.
Students are typically invited into the program on the basis of ACT scores and recommendations from teachers and counselors.
Various foundations have provided grants so students don't have to pay tuition to the community colleges for the program and the computer technology. Students who are successful in the readiness project also generally don't have to take remedial math in college. In many cases, those remedial courses require tuition but don't provide college credit.
The foundations providing grants include the Peter Kiewit Foundation, the Suzanne & Walter Scott Foundation and the Hastings Community Foundation. Wendy Boyer, executive director of the Kiewit Foundation, declined to say how much her organization has invested.
Boyer said the foundation loves the way the high schools, colleges and UNO work together on the readiness project. The foundation wants to see more of that kind of collaboration in education, she said.
The high schools generally provide the staff and space needed to offer the program. At Gretna, two or three teachers are allocated to the daily, hourlong course. Some schools use one teacher.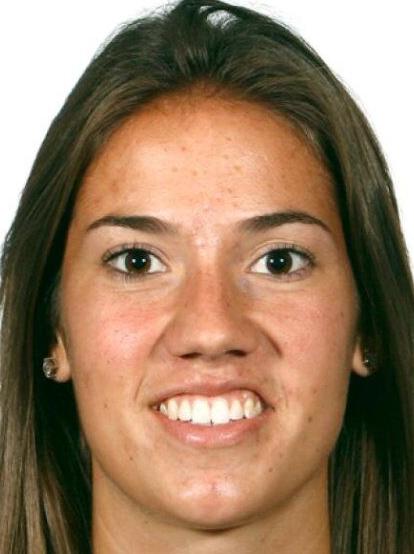 Math teacher Margo Pruis-Trapp goes it alone in the Ralston High School program.
"I roam around quite a bit," she said. "It's easier for students to ask questions when you're walking by them."
Grandgenett called a void in math preparedness among many students "a historical and national problem."
Math is necessary not just to get through college, but to perform well in many activities and occupations, he said, like cooking, construction, automotive work and nursing. "Developmental math is everybody's business," said Grandgenett, community chairman of science, technology, engineering and math education at UNO.
University of Nebraska-Lincoln professor Allan Donsig said 650 students took UNL's developmental math classes in 2010, and that has dropped to about 300. Donsig said that he wasn't sure what to attribute the drop to but that programs like the Readiness Project can't hurt.
Donsig said math isn't just important to many jobs, but is also an element in being an informed citizen. Interpreting surveys and political polls, effective investing and farming all require math.
"The success of such projects is incredibly important to us," he said of the readiness program. "So we need a mathematically literate society."
Taylor, the teacher at Gretna High, displays on a classroom wall many small, colored paper circles on which students finish a sentence she starts: "Math is all about ... "
On one of the little circles a student wrote: "Trying again."
---
Our best Omaha staff photos of January 2021