COUNCIL BLUFFS — A Council Bluffs Community Schools board meeting devolved into heated arguments about the district's new mask mandate Tuesday, resulting in the cancellation of the rest of the meeting and police officers being called to the scene.
Beginning Wednesday, all district students, staff and visitors are expected to wear masks at school during school hours when physical distancing is not possible, according to a message Council Bluffs Schools Superintendent Vickie Murillo sent to staff and parents Tuesday morning.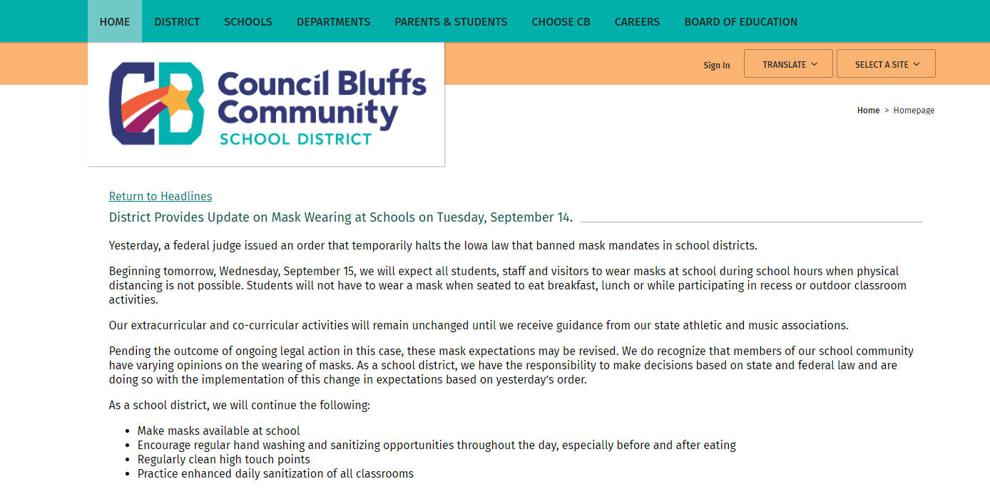 The district's mask expectations may be revised, depending on the outcome of ongoing legal action, the message added.
In response, a crowd of people opposed to the mandate attended Tuesday night's scheduled board meeting to make their views known.
One father said he had heard students who refuse to wear masks would be taken to the office and their parents called to pick them up.
"I will be pulling up to the office and taking my child out for ice cream," he said.
That drew applause from the crowd.
Board President Chris LaFerla told the crowd that the district was a defendant in the federal case in which a judge blocked enforcement of the Iowa law that bars school districts from mandating the use of masks.
"After this ruling, we are faced with very real legal liability if we do not use masks," he said.
"Why is there no legal liability if they get sick with something else?" asked Brian Haney, who spoke during the public participation portion of the meeting.
Haney noted that suicide, abuse and drug abuse have all increased substantially during the pandemic.
"We're putting our entire population at risk by mandating these things," he said.
"Are you prepared to face lawsuits from the other side?" asked Adam Devoll.
That drew a loud round of applause from many in the boardroom.
"This is a temporary restraining order," Amy Foster said. "The law still stands. You are choosing to muzzle our children. You are forcing children to be responsible for other people's health and safety."
Melissa Tucker also spoke Tuesday evening.
"I hear you are legally bound to mask our children," she said.
Tucker said her son has trouble hearing his teacher when she is speaking through a mask.
"How are they supposed to learn?" she asked.
"If you read on the packages, these masks are not going to prevent COVID-19," Tucker said.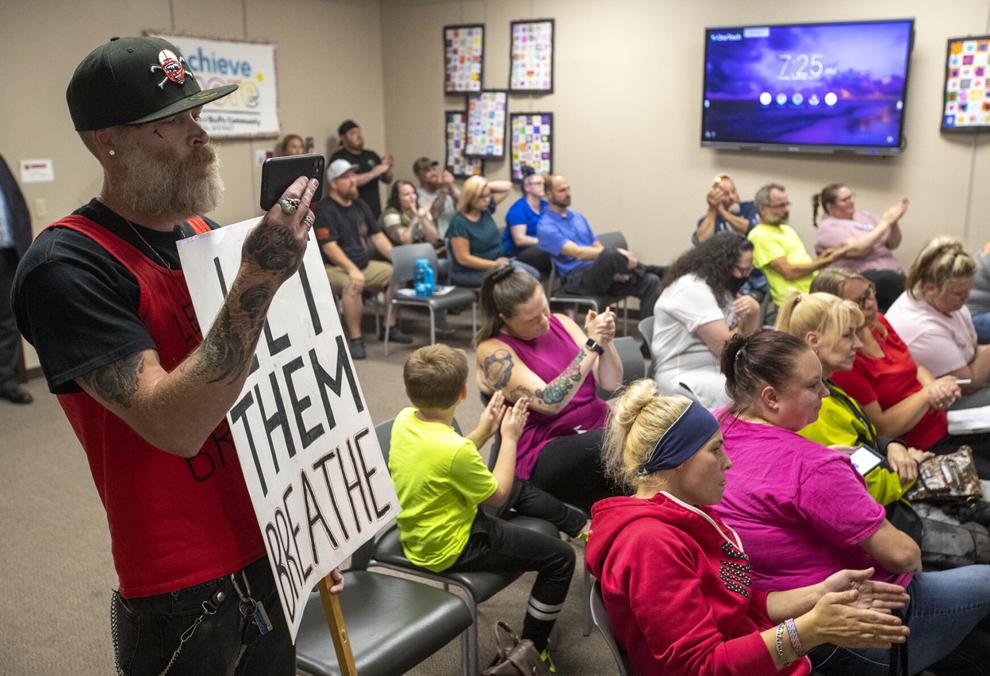 In August, the CDC updated its guidance regarding COVID-19 prevention in schools. In it, the CDC recommends universal indoor masking for all teachers, staff, students and visitors to K-12 schools, regardless of vaccination status.
Patrick Mendoza said he bought several packages of masks, and he still has the papers that say they won't work.
"This is nothing but a sham," he said. "In the beginning, this was about the virus. Now, it's about control. I am not going to force this on my son. I'm not going to make him wear a mask — and you're not going to make him wear one, either."
Fran Parr, another parent, said she thought the board was doing a good job in an untenable situation.
A teacher, who is also a mother with a child with cystic fibrosis, was in tears as she spoke at the lectern.
"It's hard to hear he doesn't have the right to be safe at school," she said. "As a kindergartner, he does wear his mask. My third-grade class last year, they rallied around me at the end of the year," because they knew she did not want to take the virus home to her child.
"Think about others," she said.
Marsha Cook said her son had sores last year from his mask. She said there is bacteria in the masks.
"Other schools are not mandating masks," she said. "I understand there's kids with issues that need to wear masks. ... My son shouldn't have to when he doesn't have those issues."
Others in the room began yelling, saying, "You guys have failed your schools already."
At about this point in the meeting, LaFerla called a recess.
"Are you guys really prepared for all those lawsuits?" one man said. "Show me the science that shows masks work. It ain't going to save you. You guys are stirring up a fight — and I'm going to fight.
"We can vote these people out today," he told the crowd. He asked for a second and a third, then a hand vote. "They've failed everybody!"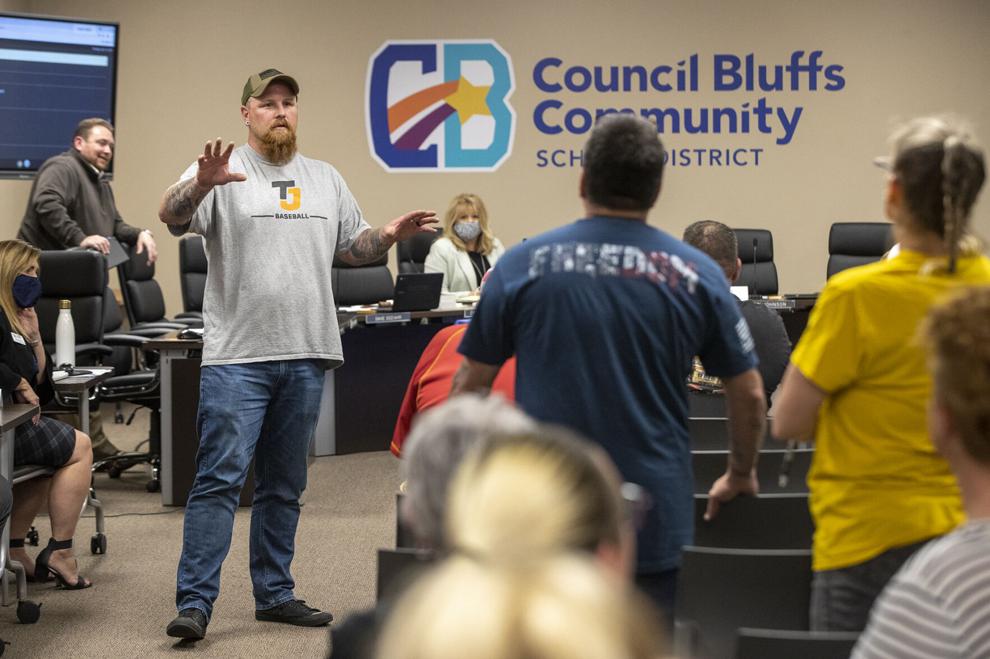 The crowd could not, in fact, vote out the board at the meeting.
As more people began yelling, the board members quietly left the room, followed by school employees. A police officer entered and stood at the side of the seats, watching. Then two more entered, then another.
In May, the Iowa Legislature passed legislation that prevents school boards from ordering masks to be worn to help prevent the spread of COVID-19. Iowa Gov. Kim Reynolds signed the legislation into law.
Eleven parents and The Arc of Iowa, a group that defends the civil rights of people with disabilities, sued the state and a handful of school districts on Sept. 3. On Monday, a federal judge put a temporary block on the law, effective immediately.
Judge Robert Pratt said in an order Monday that the law substantially increases the risk to several children with health conditions of contracting COVID-19, according to the Associated Press.
Pratt's order said Reynolds and Iowa Department of Education Director Ann Lebo cannot enforce the new law banning local school districts from using their discretion to mandate masks for students, staff, teachers and visitors.
---
Most common types of COVID-19 legal complaints
Most common types of COVID-19 legal complaints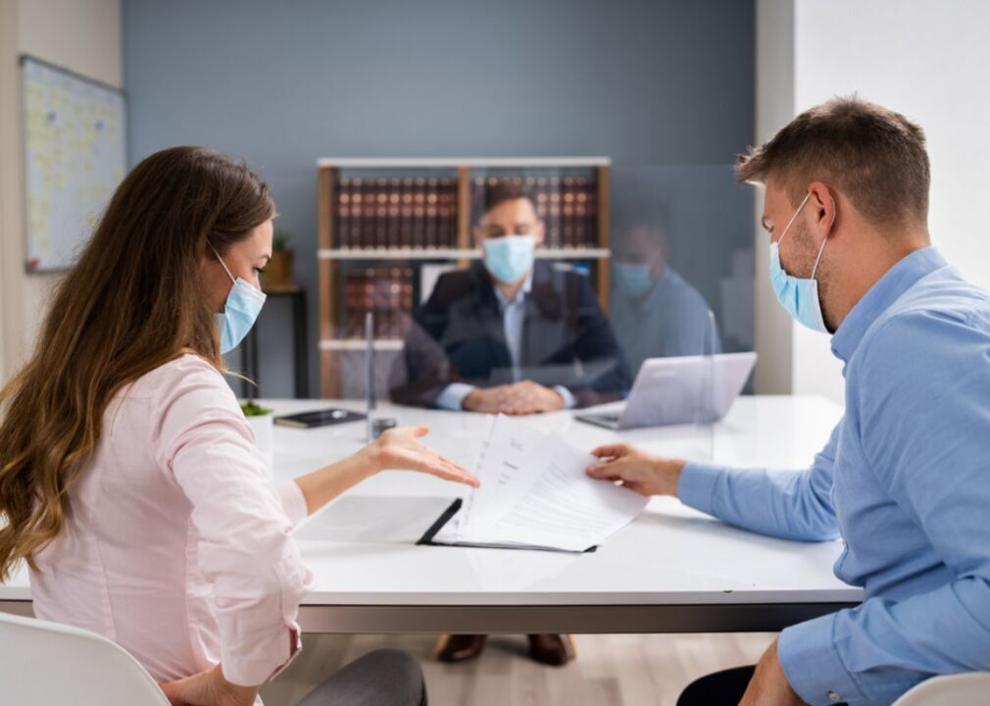 #10. Discrimination (especially age, national origin, and sex/pregnancy)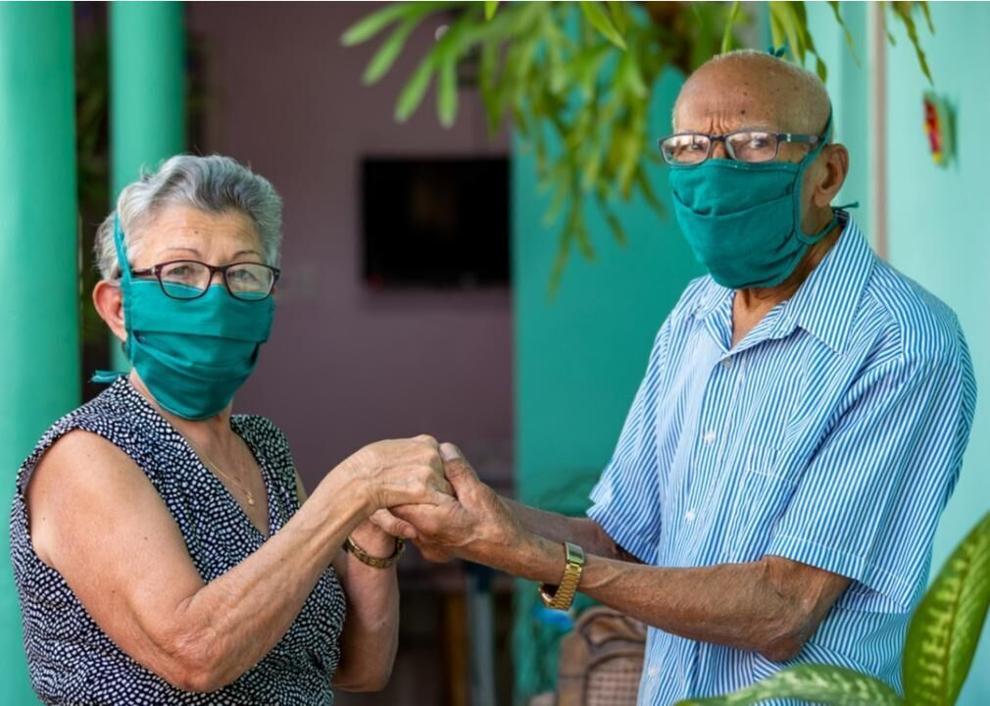 #9. Failure to refund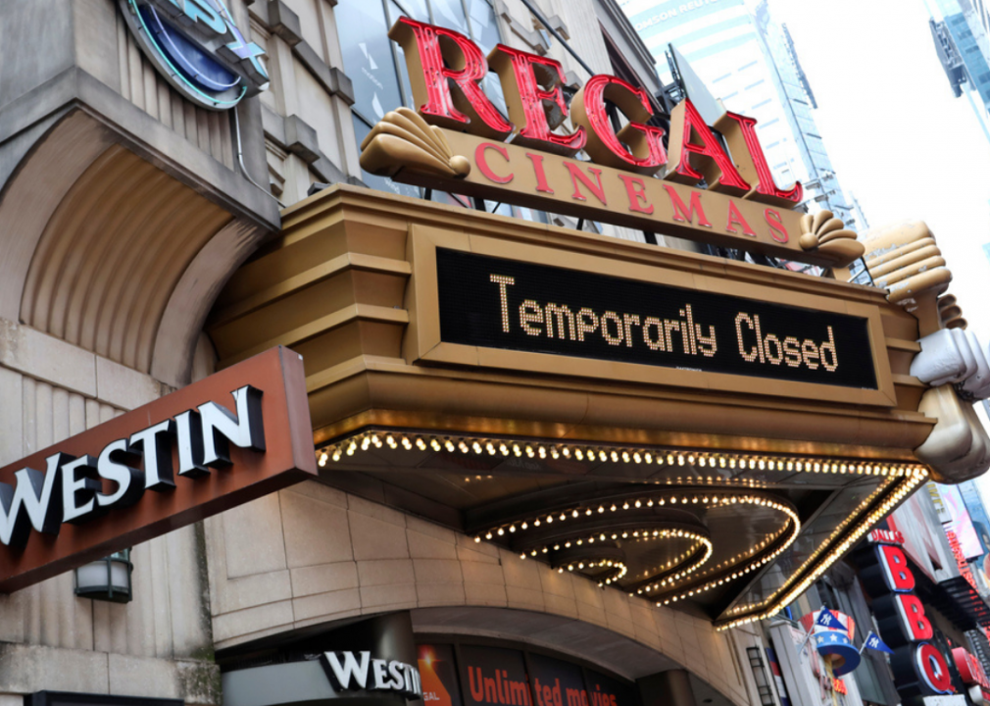 #8. Health/Medical (malpractice, right to visit nursing home patients, wrongful death)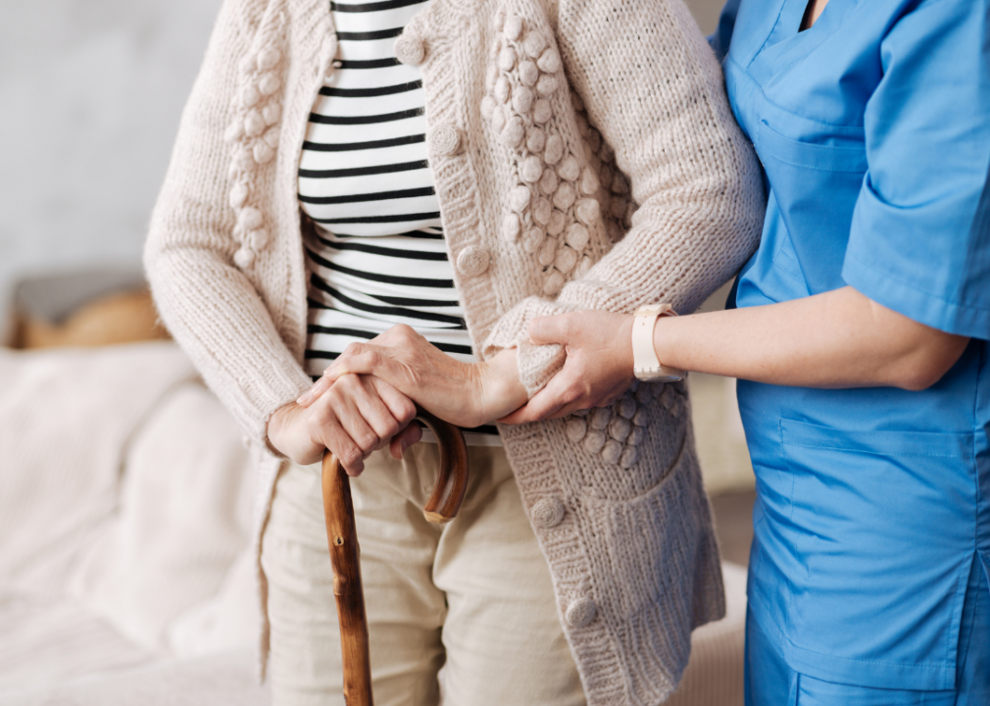 #7. Education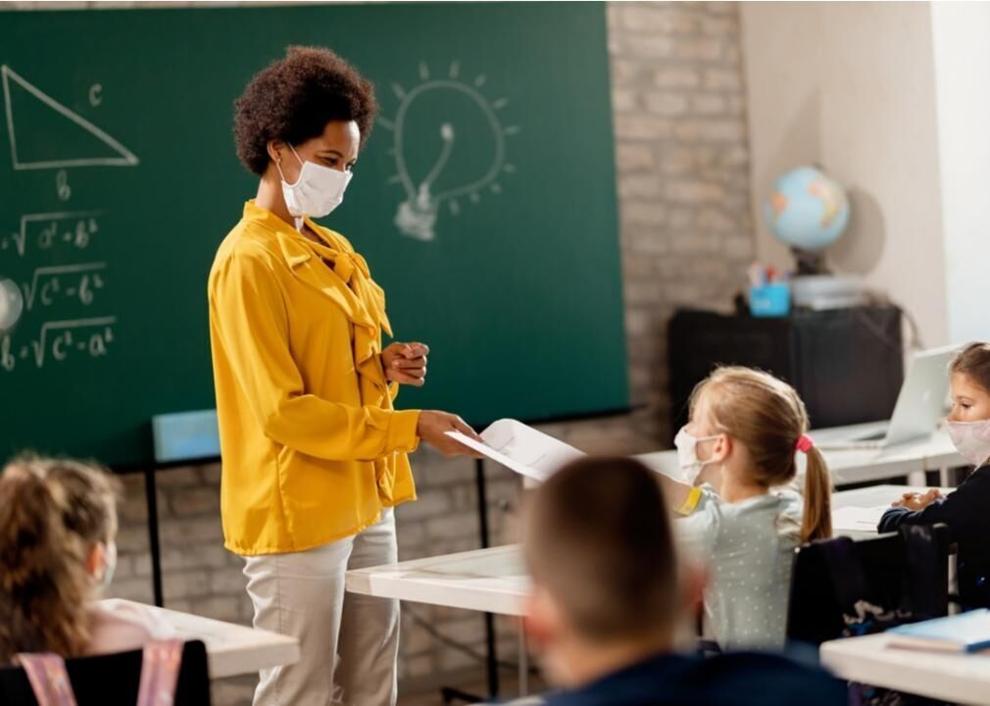 #6. Business closure, stay-at-home orders, and group-gathering-ban challenges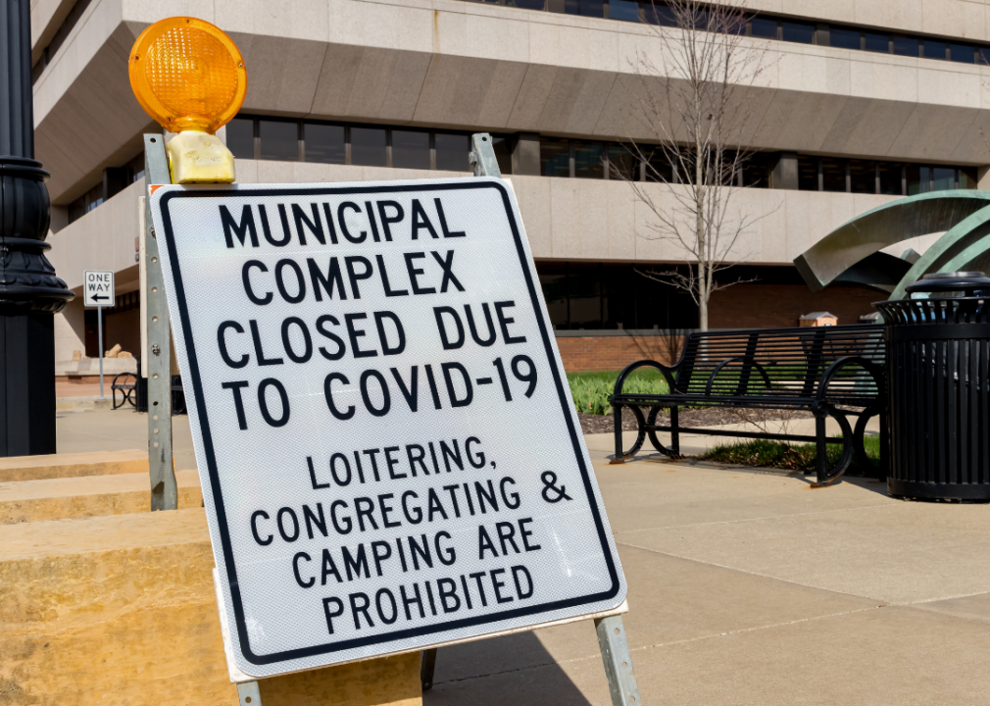 #5. Real property (damage to property, evictions, mortgage disputes)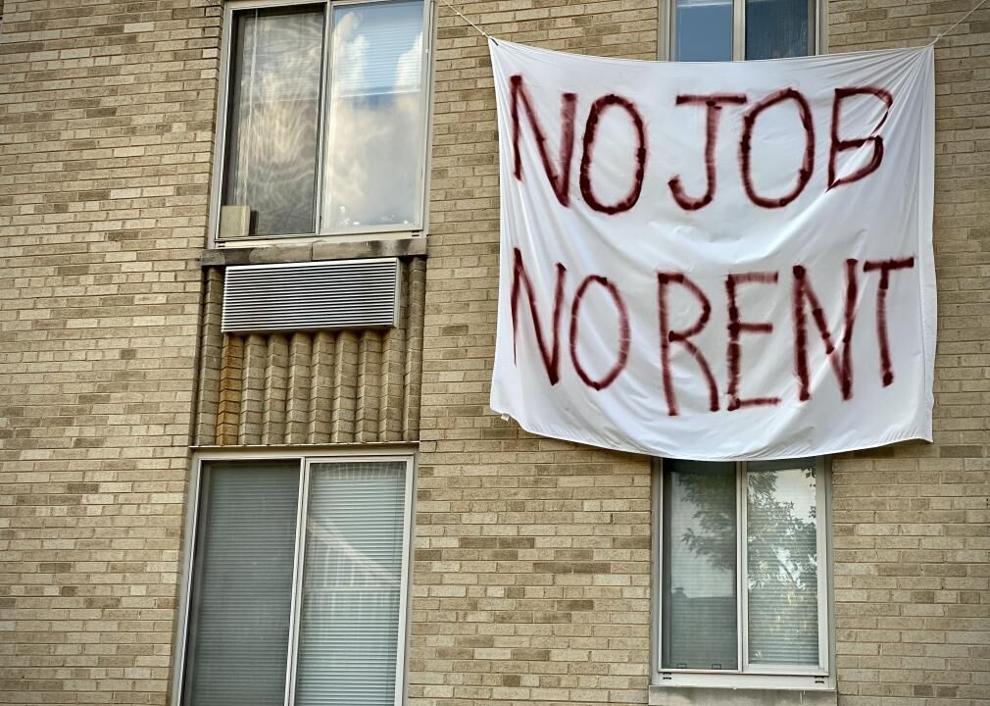 #4. Contract disputes (event cancellations, failure to refund, etc.)
#3. Unlawful termination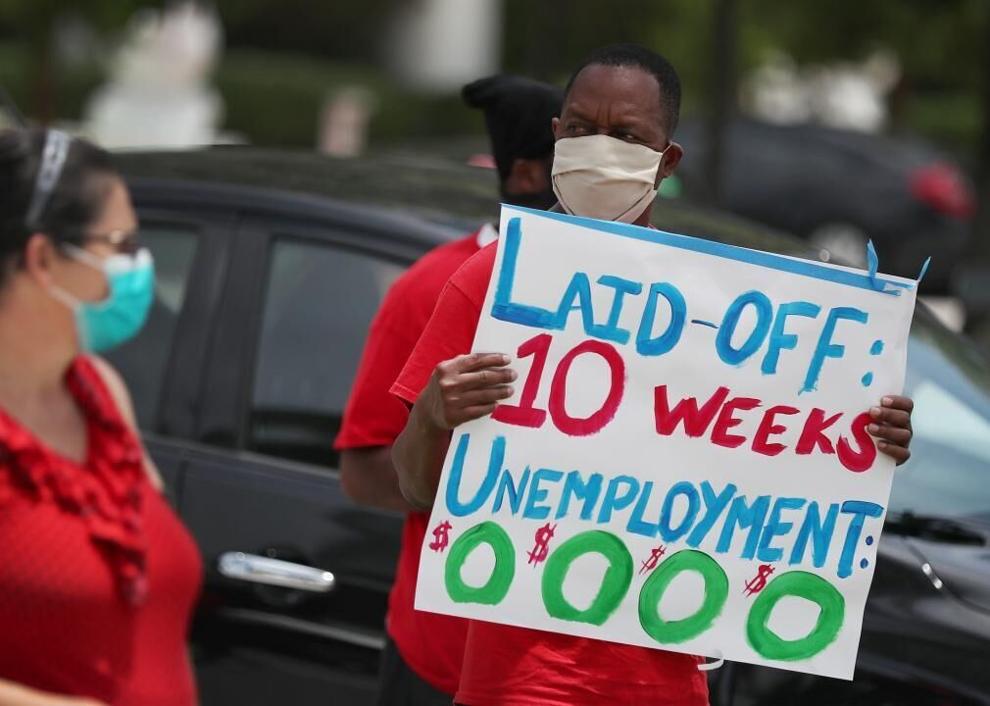 #2. Civil rights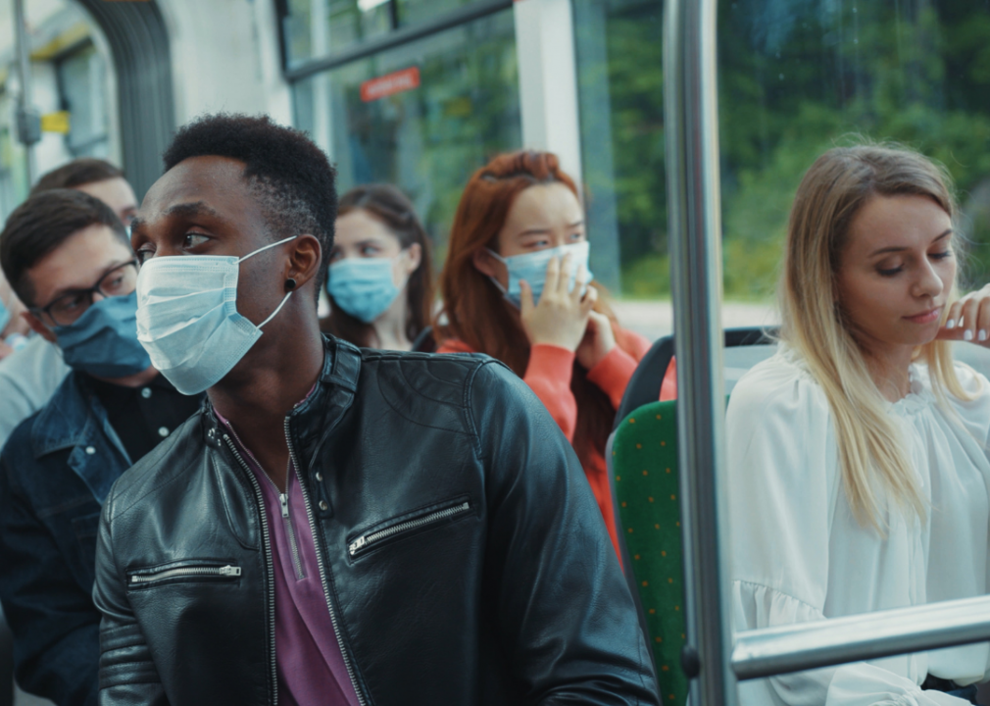 #1. Insurance