Minnesotans Barb and Jim Kanter have donated enough money to Wayne State College for the student center there to be named after them.
But the Kanters expressed dismay last week at the approach the college has taken toward some professors who wanted to teach their classes remotely because of the coronavirus pandemic. The college said: No.
Wayne State and the Nebraska State College System have declined to let Don Hickey, 76, and Joseph Weixelman, 63, teach their history courses this semester remotely, from home. Both men worry that teaching in the classroom could expose them to the coronavirus and, given their ages and health conditions, they say that could be deadly.
At least one other Wayne State professor, 64-year-old Adolfo Cacheiro, said Friday that his request to teach from home also was rejected by Wayne State and the state college system. Hickey named two other Wayne State professors whose requests for accommodations were denied, but they couldn't be reached.
The matter raises questions about who decides when professors should be allowed to opt out of in-person classes because of the pandemic, and what criteria are used.
Judi Yorges, spokeswoman for the state college system, said her three-college entity values its donors and is "honored that they entrust us to make sound decisions with these contributions."
Yorges has said the state college system is eager to give its students what they desire — in-person classes and an on-campus experience.
The system also has chosen to use the Americans With Disabilities Act as its guide to determine who is at high risk of getting ill with the coronavirus. Professors say that is too restrictive and that coronavirus can be deadly to people with a wide range of conditions, including cancer and diabetes.
She declined to say how many professors had asked for special accommodations and how many had been granted them. She called those "personnel matters."
A University of Nebraska-Lincoln spokeswoman said a week ago that 350 employees there requested alternate work arrangements because of the coronavirus and none were denied.
Barb Kanter, 66, is a Wayne State graduate who, with her husband, Jim, invested and saved enough money to share it with the college. But asked Friday if the college is mentioned in the Kanters' estate, Barb answered: "Well, currently."
"This is not a small issue," said Jim Kanter, who graduated from Kearney State College, now the University of Nebraska at Kearney. "This is someone's life."
Joe Wall, a member of the Wayne State Foundation board and a former pitcher on the college's baseball team, called Wayne State's position "appalling." Wall said he took classes from Hickey in the early 2000s because Hickey was known as rigorous and excellent.
Hickey has written 11 books, most on the War of 1812, and was given Wayne State's teaching excellence award this year by a local bank. Weixelman teaches American Indian history, especially in relation to the national parks, and Cacheiro teaches Spanish.
Wall said he and his wife support a baseball scholarship at Wayne State.
Another Wayne State alum, Brian Wansink of New York, said in an email to Wayne State President Marysz Rames and Paul Turman, system chancellor, that he always imagined "how wonderfully ... Wayne State treated its students and faculty." Wansink told them that he now realizes that was, perhaps, an unrealistic belief.
The Kanters said they have directed money toward Wayne State scholarships, library and press box renovations, a college service-learning project in Ecuador, remodeling of the Willow Bowl amphitheater and other projects. They are on Wayne State Foundation committees and other panels that support and give direction to the college.
They have donated more than $500,000 to the college and more is to come — probably.
"We are unhappy with the college," Jim Kanter said.
Meanwhile, Cacheiro said he finds the administration's position "very callous." He said he has been at Wayne State about 20 years.
Someone else is teaching Hickey's courses on campus this semester.
And Weixelman has chosen to go ahead and teach on campus. Both Hickey and Weixelman have contacted attorneys.
"He's working on my will" right now, Weixelman said of his attorney. "For obvious reasons."Photos: Our best staff photos of August 2020
Football season returns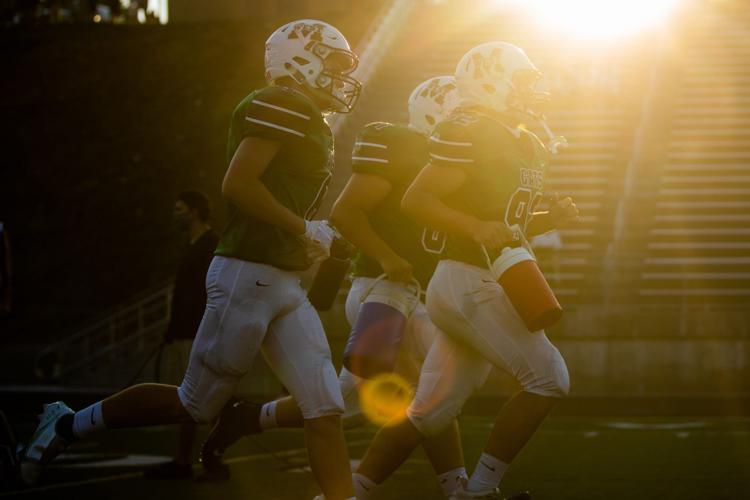 Football season returns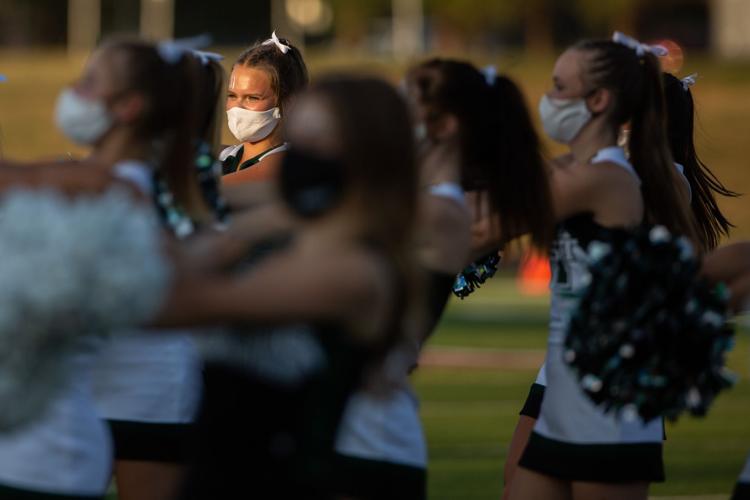 Volunteer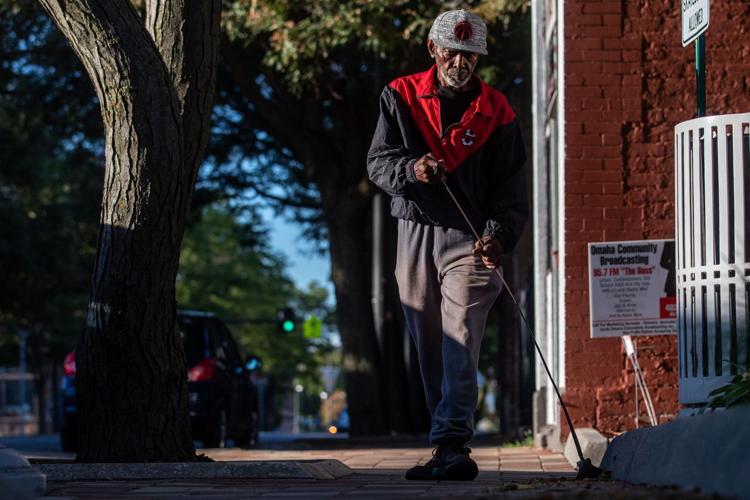 Heron
Protest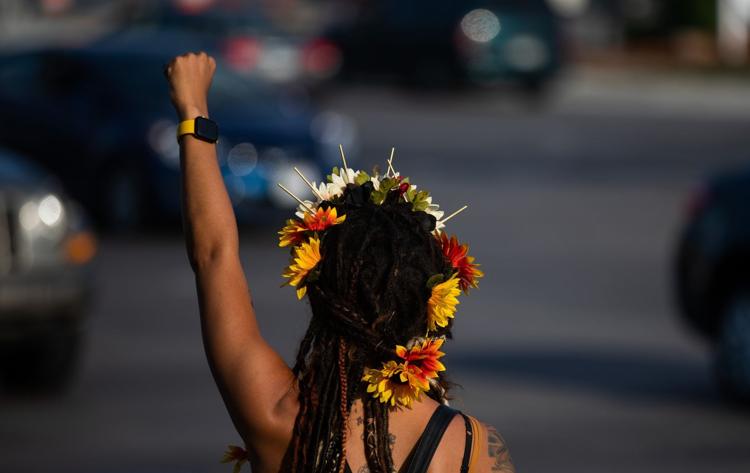 Vet Funeral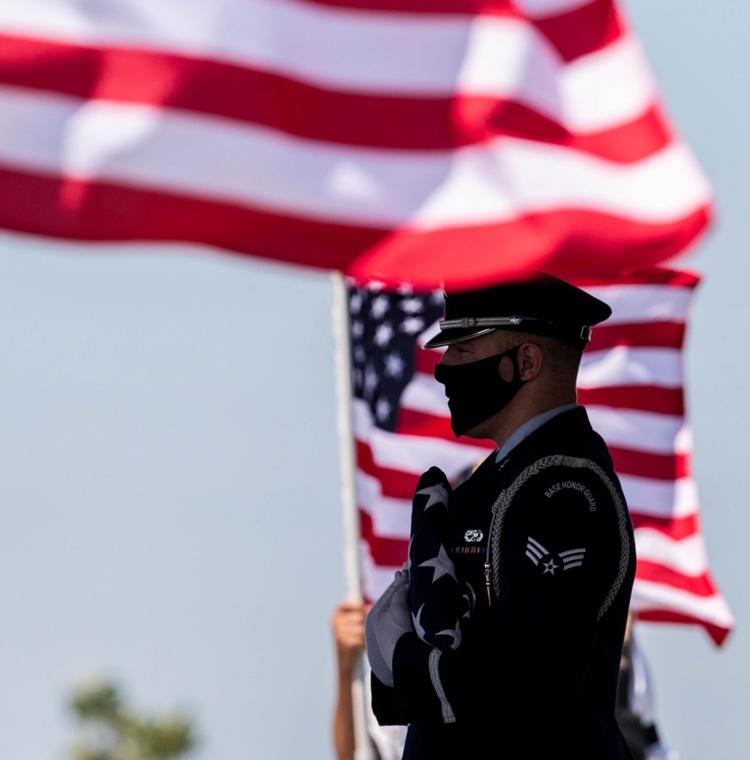 Union Omaha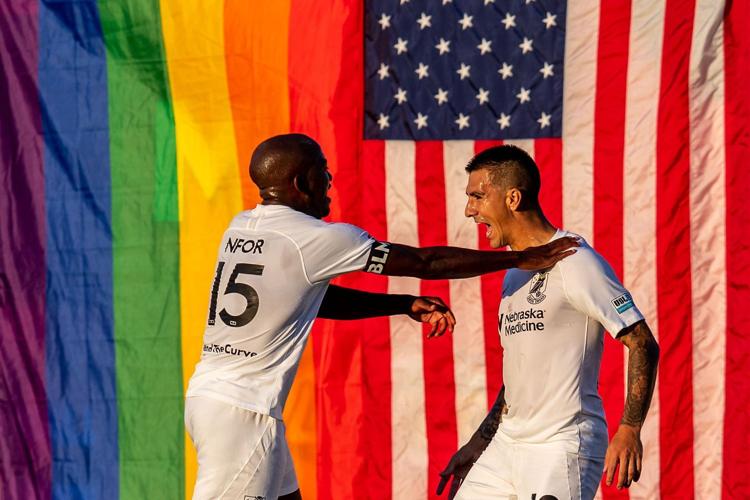 Lake Fun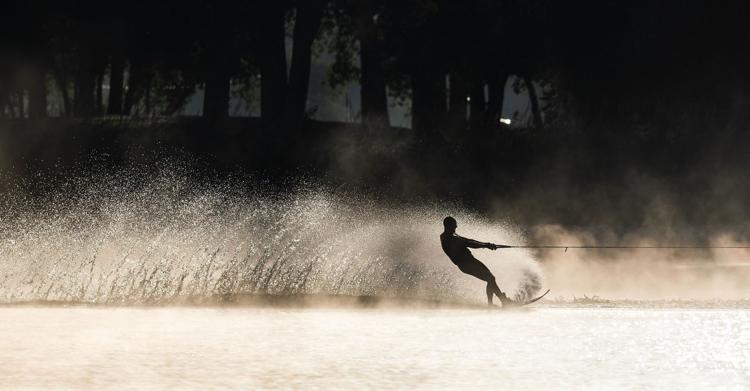 Ernie Chambers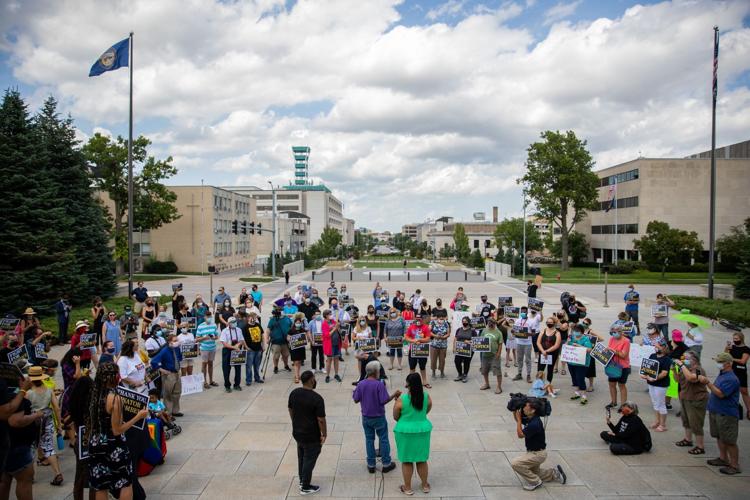 Softball Preview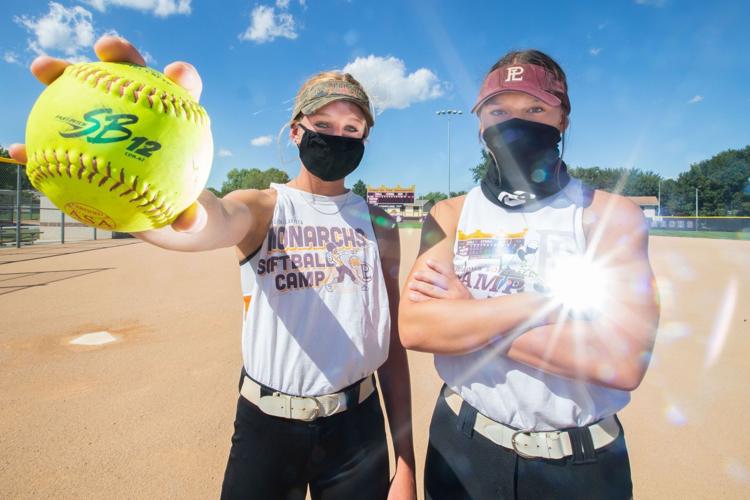 Homeschool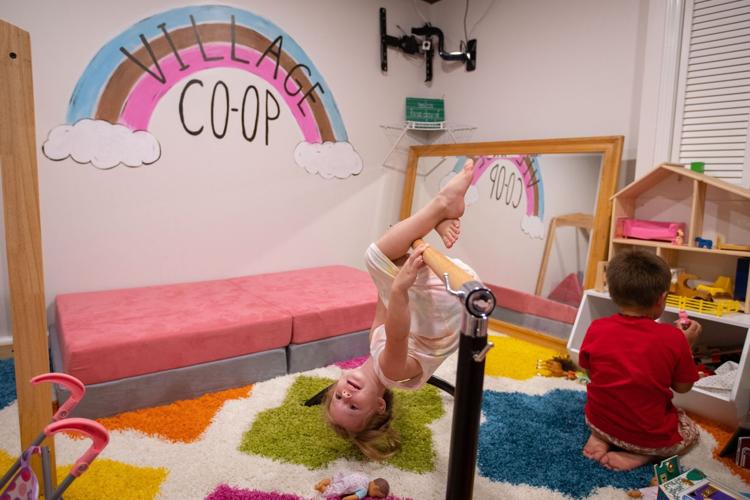 Education Co-op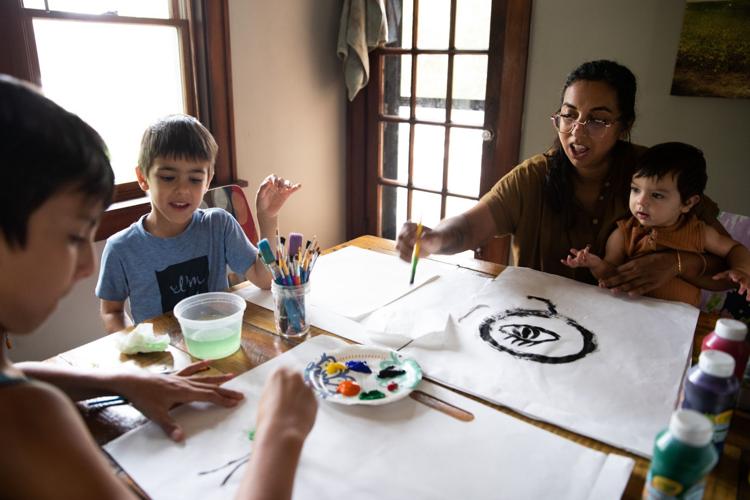 Old Market Protest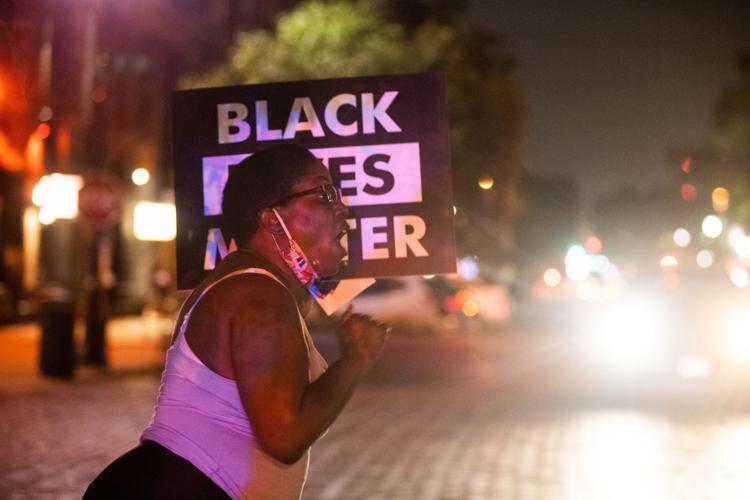 Old Market Protest
Disc Golf
Educators Mask Mandate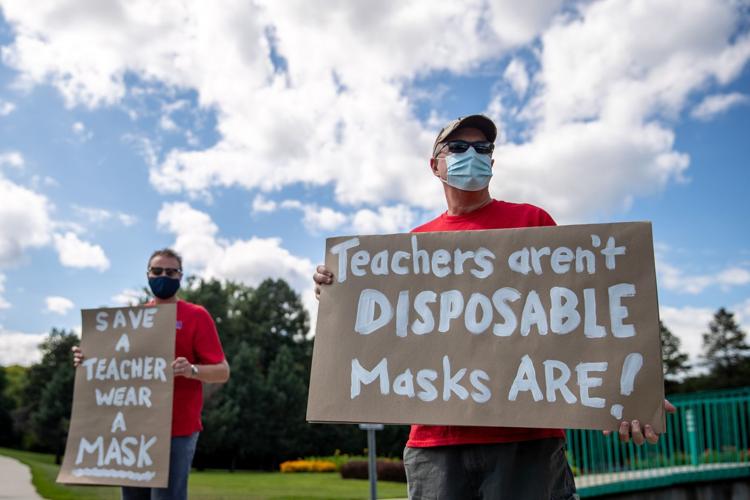 Educators Mask Mandate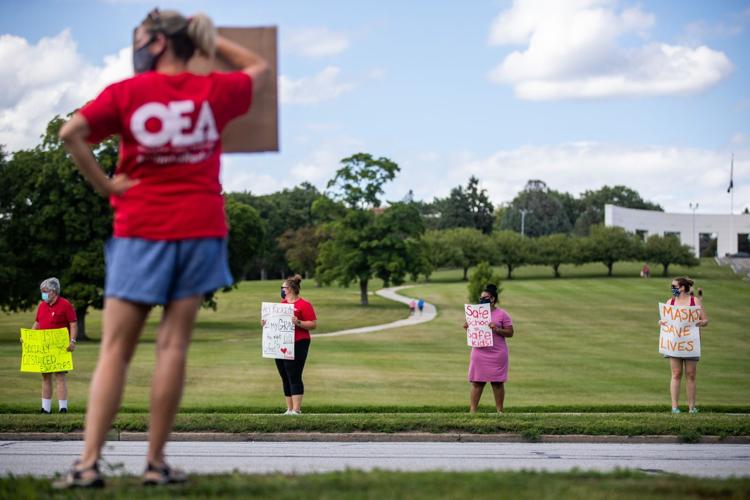 Bounce House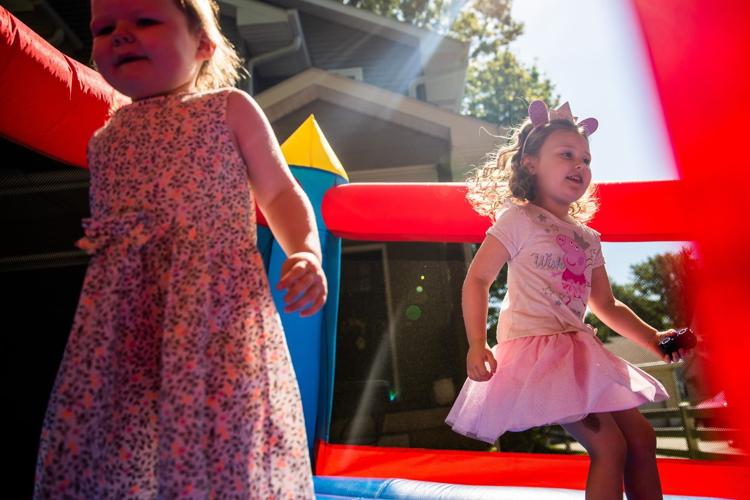 Union Omaha
Union Omaha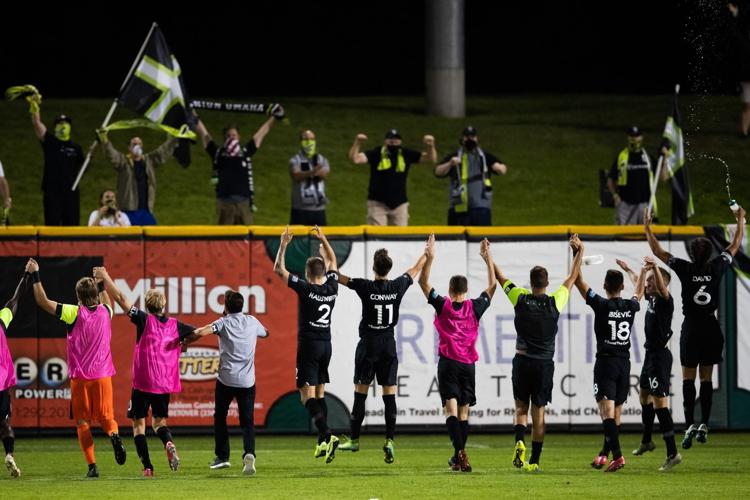 Union Omaha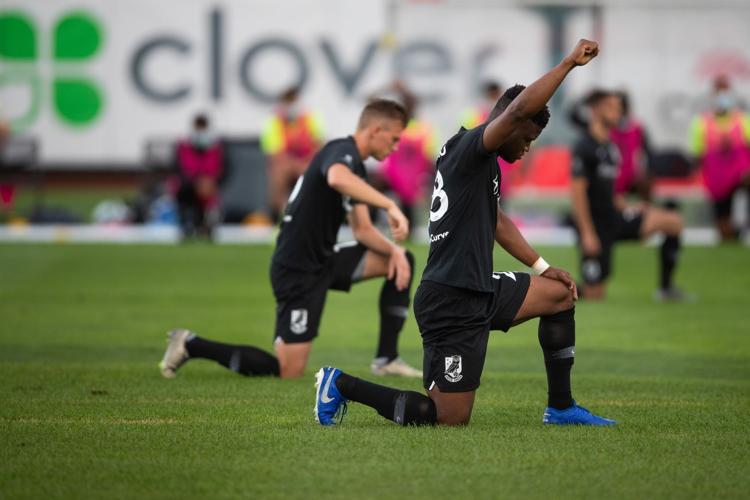 Union Omaha
Pinnacle Bank Championship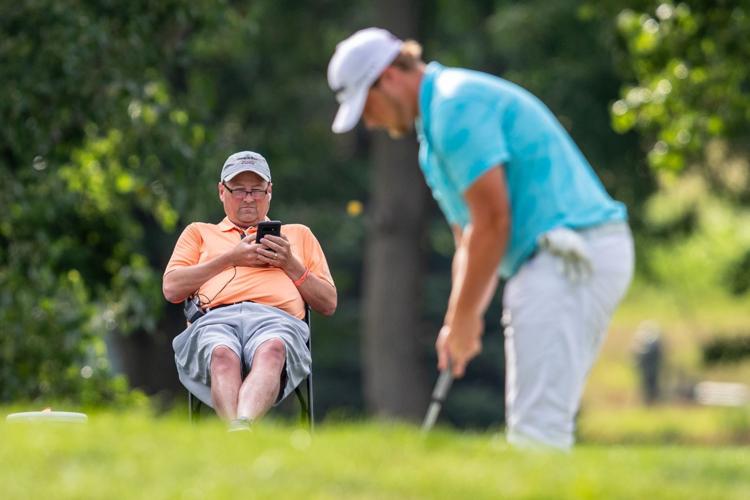 Pinnacle Bank Championship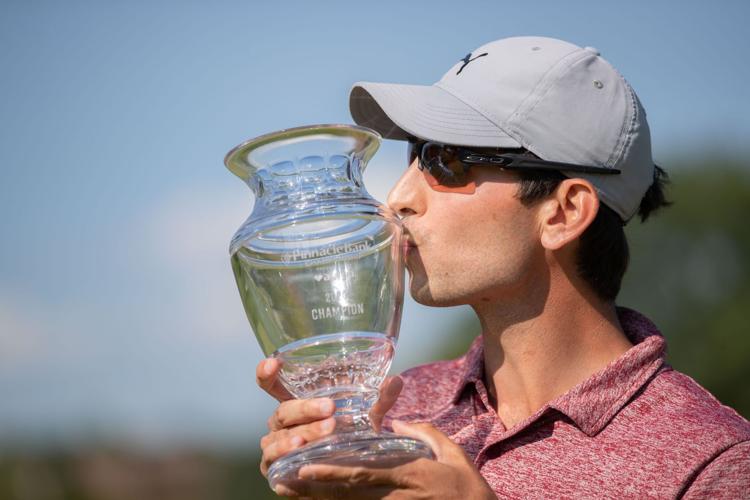 Sourdough bread baking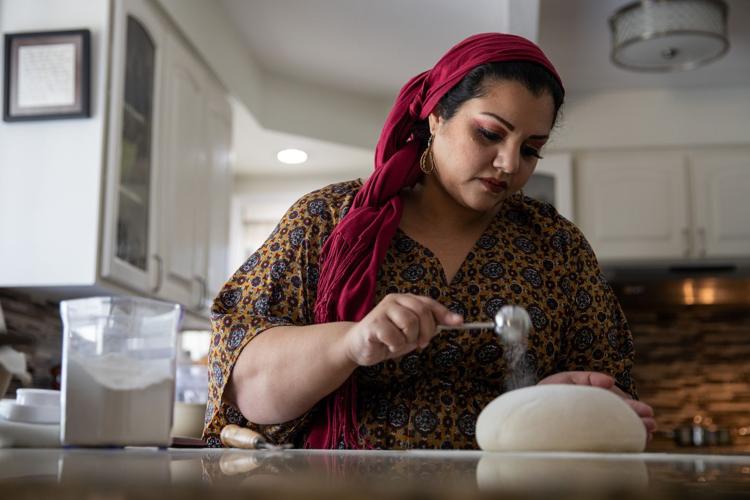 Grind It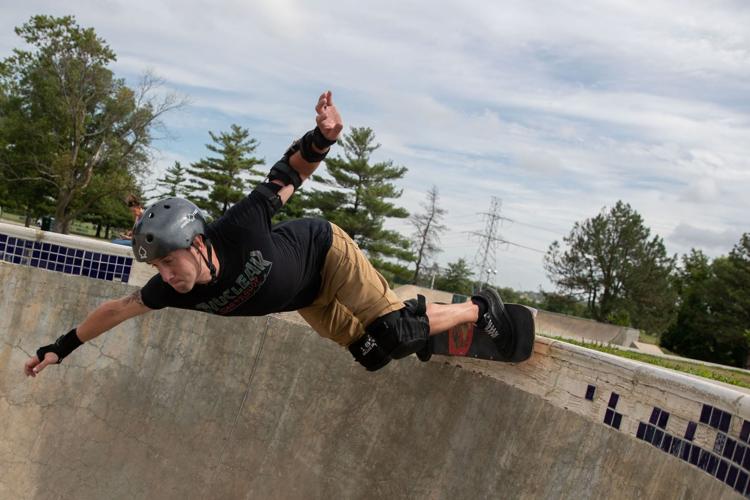 Metro Baseball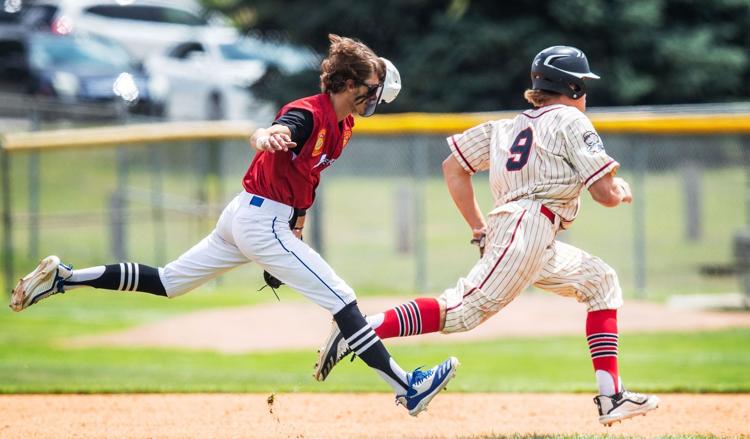 Metro Baseball
Search
Be the first to know
Get local news delivered to your inbox!