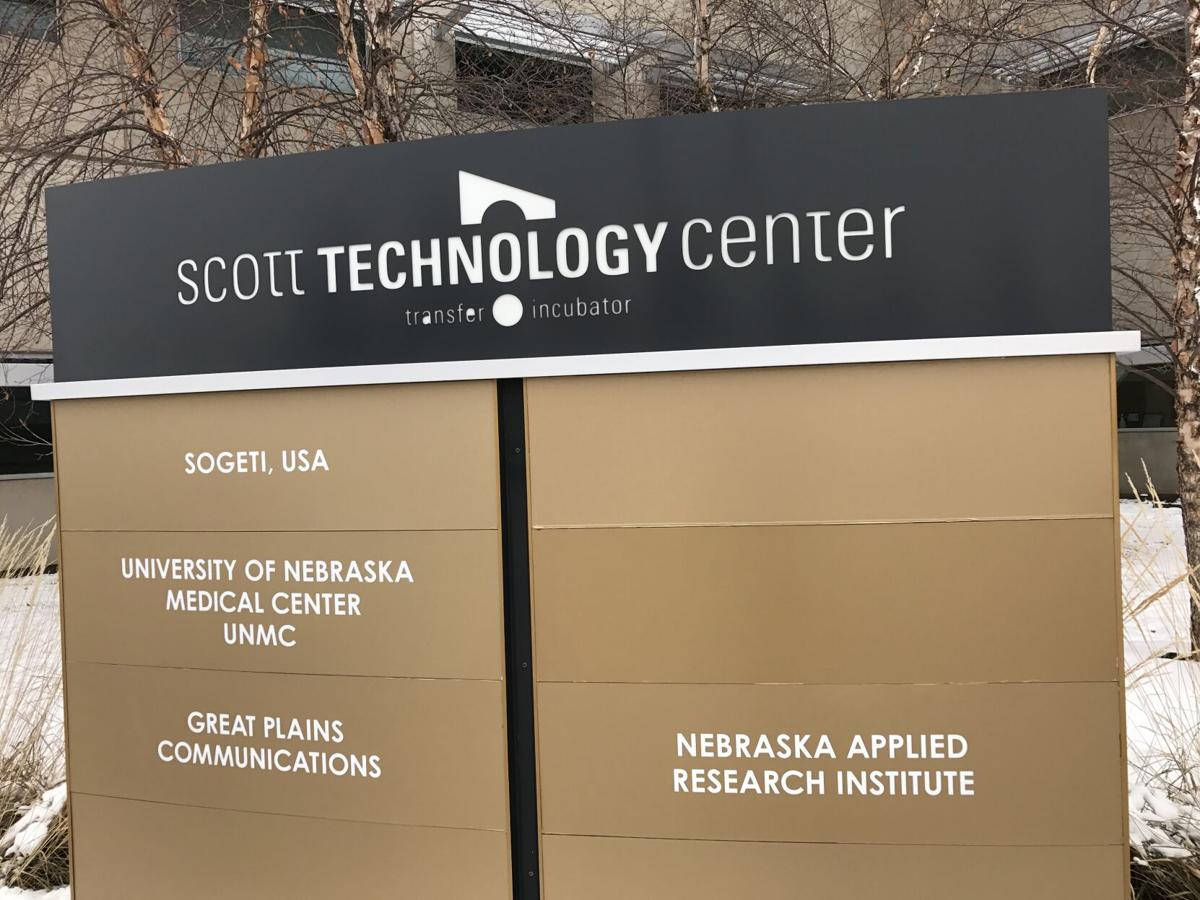 An Omaha-based research institute tied to the University of Nebraska system will close at the end of the month because it couldn't achieve self-sufficiency, NU said this week.
The 15 employees at the Nebraska Applied Research Institute will lose their jobs with the dismantling of the institute, NU spokeswoman Melissa Lee said.
NU created the institute in 2016 to connect university expertise in cybersecurity and data science with the private sector's needs. After getting its start, the institute was expected to find contracts and grants to sustain itself, Lee said.
"We provided a runway for them, and the runway has ended," Lee said. She called the termination of the institute "a difficult reality of the fiscal challenges the university is facing."
Daniel Podany, the institute's chief technology officer, said in a written statement that he understands that financial constraints prevent NU from continuing to subsidize the institute.
Current research services will end, Podany said. If anyone needs cybersecurity assistance, he said, "NARI will help make introductions or recommendations over the coming months."
Lee said that the university put $6 million into the institute but that the institute never found the financial support expected of it. The institute was based at the Scott Technology Center at 6825 Pine St. An attendant in the building Wednesday said the staff moved out a couple of months ago.
The program was eventually supposed to move into the First Data building at 6902 Pine St. Both the First Data building and the Scott Technology Center are near the University of Nebraska at Omaha's south campus, also known as the Scott Campus.
Many consider cybersecurity a hot subject for students and researchers. The research institute was promoted as an effort to address problems faced by businesses and government entities. The institute was expected to maximize academic research being conducted largely at UNO and apply it to real-life needs.
Among other things, cybersecurity strives to prevent malicious parties from hacking into companies' computer systems.
Lee said that the university extended its support of the research institute by a year but that the institute failed to develop an effective financial plan. She said the decision to close came from the office of NU President Ted Carter, who took over as the system's leader at the start of the year.
Carter has a keen interest in cybersecurity, Lee said, and programs in that area are found throughout the NU system. She said that when Carter was superintendent of the U.S. Naval Academy, he helped form the nation's first accredited cyber operations major.
The institute was officially a nonprofit "affiliate" of NU, set up similarly to the university's National Strategic Research Institute. That institute delivers research and technology to the Department of Defense and other federal agencies and has earned many millions of dollars in contracts.
World-Herald librarian Michelle Gullett contributed to this report.
---
Our best Omaha staff photos of 2020