One by one, the Omaha North High School students walked across the stage and were handed a shiny bright red envelope from University of Nebraska-Lincoln Chancellor Ronnie Green.
Inside the envelope: Admission to UNL.
On Tuesday about 50 seniors from North and South High Schools were personally invited to attend UNL next school year by Green. These students are part of the Nebraska College Preparatory Academy.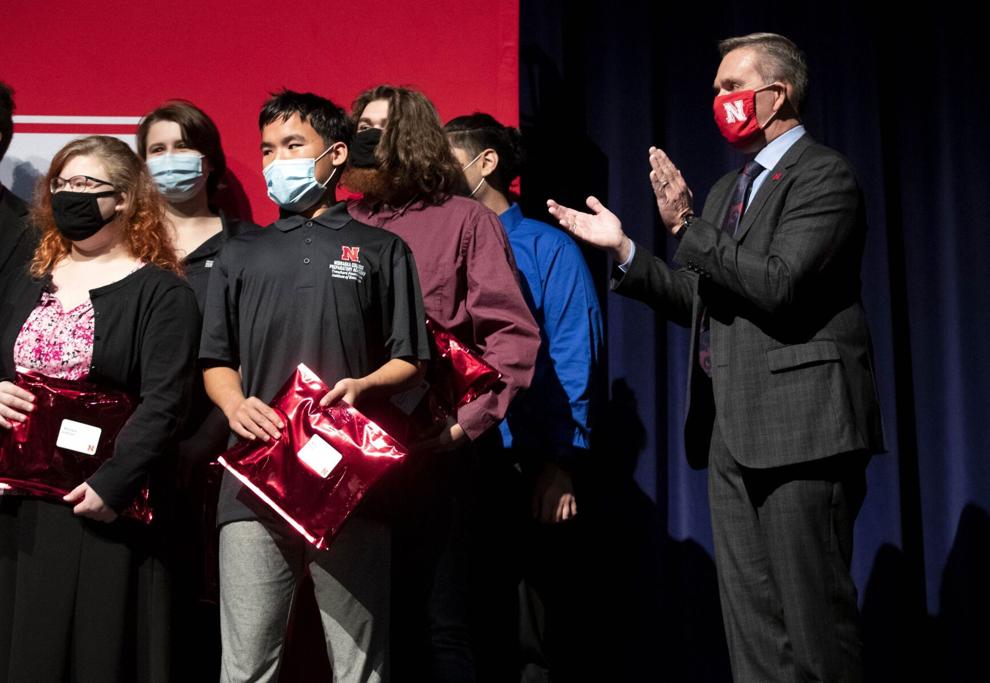 UNL started the program in 2006 to identify academically gifted eighth graders from income eligible families who would be the first in their families to attend college. Students who complete the program get full financial assistance that pays the cost of attending UNL, including tuition, fees, housing and meal plan and books.
The program began with the Grand Island Public Schools in 2006 and expanded to North in 2008. In 2017, the program expanded to South High School and Winnebago Public Schools.
Green, a first-generation college student himself, said UNL is continually looking at how the program can be expanded.
"Seeing the success of these students, seeing them admitted to the university — it's never old," Green said of Tuesday's event. "It's always neat to see that success knowing that when they come to the university that they are amongst our very most successful students."
According to UNL, 125 NCPA college scholars are enrolled at Nebraska, with an average GPA of 3.2. NCPA's freshmen-to-sophomore retention rate is at 84%, and its six-year graduation rate is 75% or higher. The 2016 cohort achieved an 85% college graduation rate.
Green said the program is something "we are immensely proud of at the University of Nebraska."
LaDaysia Smith, a sophomore studying architecture at UNL, was part of the NCPA program during her time at North.
"As a first-generation student, it was very meaningful for me to know that all I had to do was put the work in to be able to chase my dreams," Smith said. "That was very important for me and my family."
Smith said her mom and dad pushed her to succeed and always checked her grades. It was important to her family that Smith be a role model to her younger siblings.
In NCPA, Smith took advantage of test prep and study hours, but more importantly the program offered a support system for students.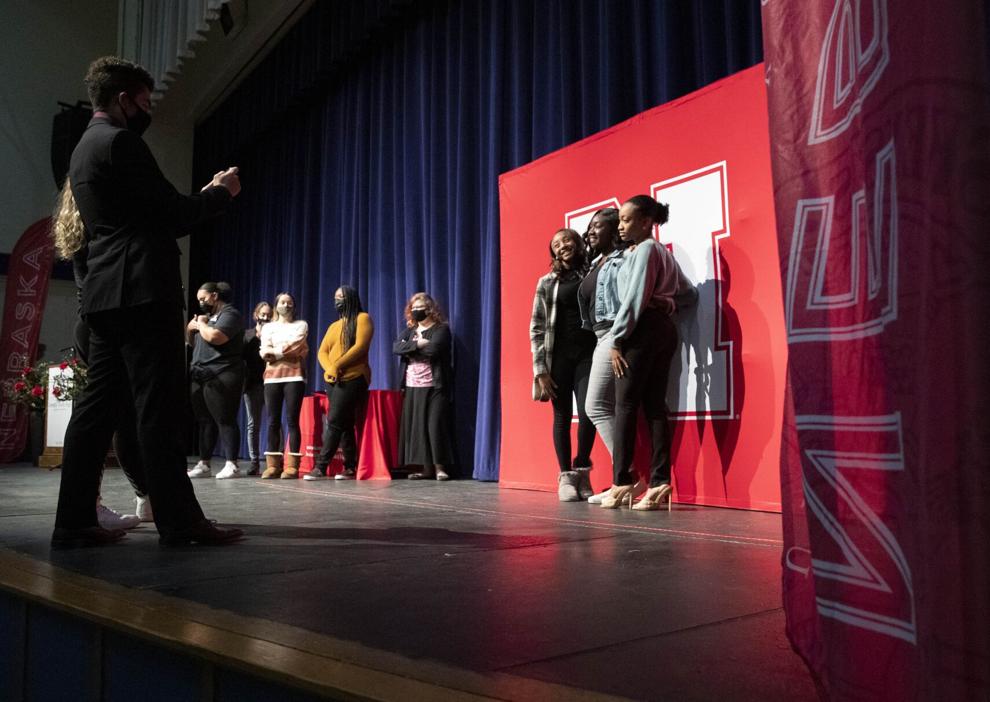 Smith said teachers and counselors within the program at North push the students for academic success, but they also want students to be mentally and emotionally healthy.
The program also taught Smith how to seek help when she needs it.
In high school, Smith said she often had a hard time asking for help. NCPA always gave her a comfortable space to seek help without judgment. Now when she struggles with a class in college, she feels comfortable reaching out to her professors and teaching assistants.
The support system of NCPA followed Smith to UNL. The faces of the people helping Smith might have changed when she got to college, but she knows they want to see her succeed and thrive.
"Without the support of NCPA, I think that I would struggle because in my College of Architecture there aren't a lot of people who look like me," Smith said. "There aren't a lot of women. So to have people who support you no matter what and push you and don't minimize your success is very important."
---