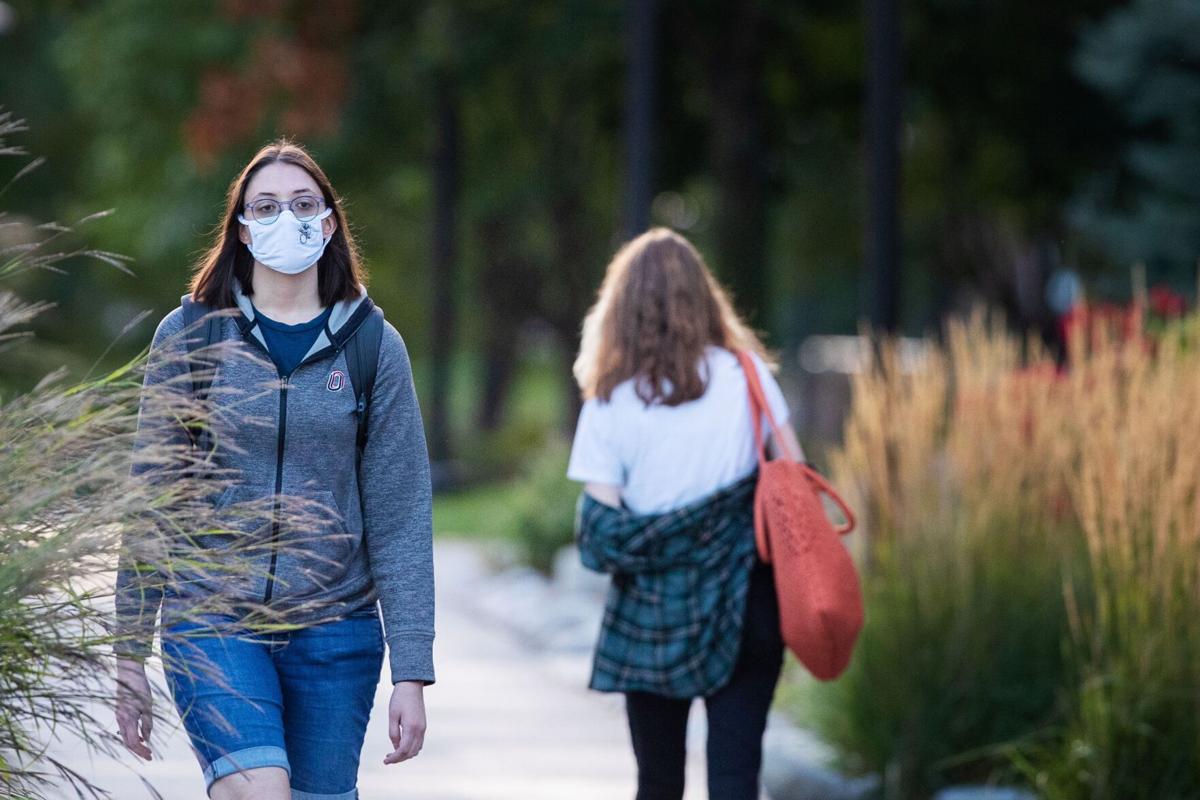 Masks will be required at all indoor spaces on the University of Nebraska's Omaha and Lincoln campuses beginning Wednesday.
UNO's mask requirement, announced in an email from Chancellor Joanne Li and Interim Director of UNO's Office of Health Security Jane Meza on Tuesday, was intended "to preserve our in-person learning opportunities and out of abundance of care for the community." It applies to all students, faculty and staff regardless of vaccination status.
Masks are not required outside, when eating, when alone in a room with a closed door or in campus housing units. It takes effect at 6 a.m. Wednesday.
In its announcement, UNO also encouraged students, faculty and staff to get vaccinated.
Masks also will be required at the University of Nebraska-Lincoln, the university said Tuesday, the same day the Lincoln-Lancaster County Health Department announced that it will require masks in public indoor spaces beginning Thursday. The health measure applies when 6 feet of separation can't be maintained.
UNL will require students, faculty, staff and visitors to wear masks or face coverings in all indoor places beginning Wednesday, Chancellor Ronnie Green said in an email to the campus.
"This public health decision was necessary due to increased cases of COVID-19 in Lancaster County and the incredible strain it is putting on local hospitals, which are seeing younger and younger patients seriously ill with COVID-19 infections due to the Delta variant," Green wrote.
As universities and schools across the state begin the academic year, Nebraska is experiencing a steady increase in COVID-19 cases. The state tallied 3,755 new cases during the week ending Friday, up from 2,668 the previous week, according to a World-Herald analysis of data from the federal Centers for Disease Control and Prevention.
This report includes material from the Lincoln Journal Star.
---