Together, they will take a deep breath and make it through the first anniversary of their daughters' death.
Together, they are committed to keeping their memories alive, through scholarships and memorials and funny little stories about the time Kloe did this or Alex said that.
Together, they got tattoos on their hands, four small hearts to represent the four best friends.
The mothers of the four Gretna teenagers killed in a late-night car crash one year ago — Abigail Barth, 16; Kloe Odermatt, 16; Addisyn Pfeifer, 16; and Alex Minardi, 15 — have formed their own tight-knit support group, forged out of tragedy, grief and the shared experience of suddenly losing a child.
"It's obviously terribly unfortunate to have this kind of group," said Wendy Pfeifer, Addisyn's mother. "It's easier than doing it alone, I'd say."
They knew each other before, but now they text, plan decorations for the girls' roadside memorial at holidays and invite one another to family birthday parties.
"We've bonded much more as friends, through the loss of the girls," said Amy Barth, Abby's mom.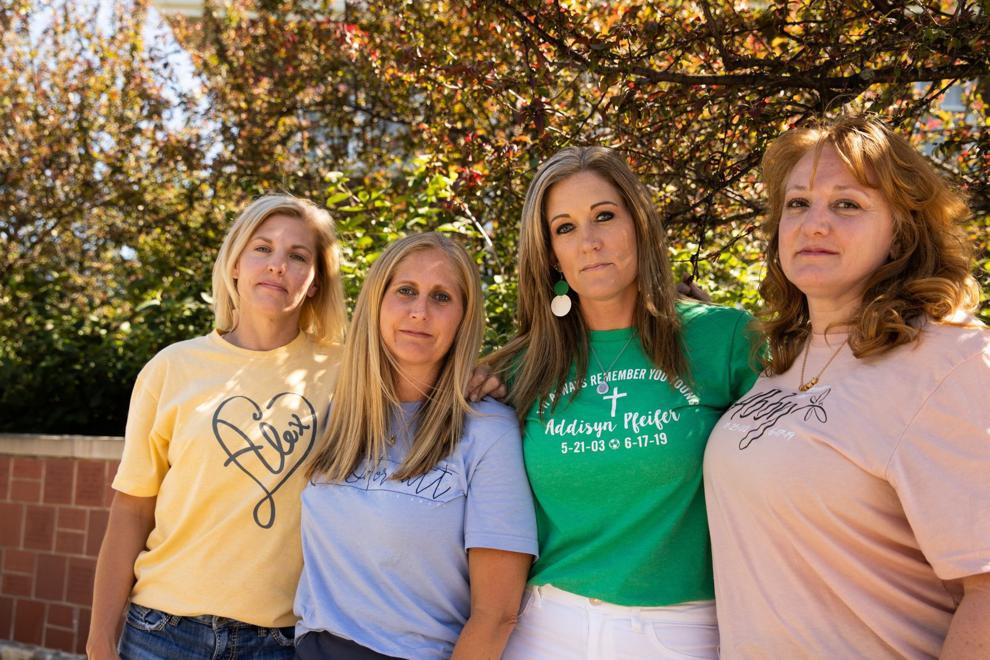 During this difficult milestone, Pfeifer, Barth, Tonja Minardi and Julie Odermatt are choosing to focus on the symbols, ceremonies and memories that bring them peace and remind them of their daughters.
A butterfly statue has been placed at Gretna High. The girls' families and friends will meet up for lunch at Spikers Sports & Spirits in Gretna on Wednesday. There are volleyball courts there — the girls always kept a spare volleyball on hand for spontaneous games.
They'll release white balloons Wednesday evening at Water's Edge Church, and some or all of the families may visit the scene of the crash, marked by crosses and other mementos. A "Fore the 4" golf tournament will be held Friday at Tiburon Golf Club to raise money for scholarships in the girls' names.
"We're trying to work through all these firsts," Pfeifer said. "It's just hard. You have all those firsts with your kids, and you're trying to figure out how to go through your first without them. The community events, the memorial stuff, the support of other people makes it feel like people are still thinking of them."
The four girls — all soon-to-be juniors at Gretna High — were inseparable. With their friend Roan Brandon, 15, they met up the night of June 17, 2019, in the parking lot at the high school — a popular hangout spot for bored teens — and took off in Barth's Ford Fusion, with her driving.
The families still see Roan Brandon periodically, Amy Barth said.
"We all love Roan, and she still loves our girls," she said. "Roan had a lot of hard healing to do this year, physically and emotionally."
Mike Brandon, Roan's father, declined to comment for this story.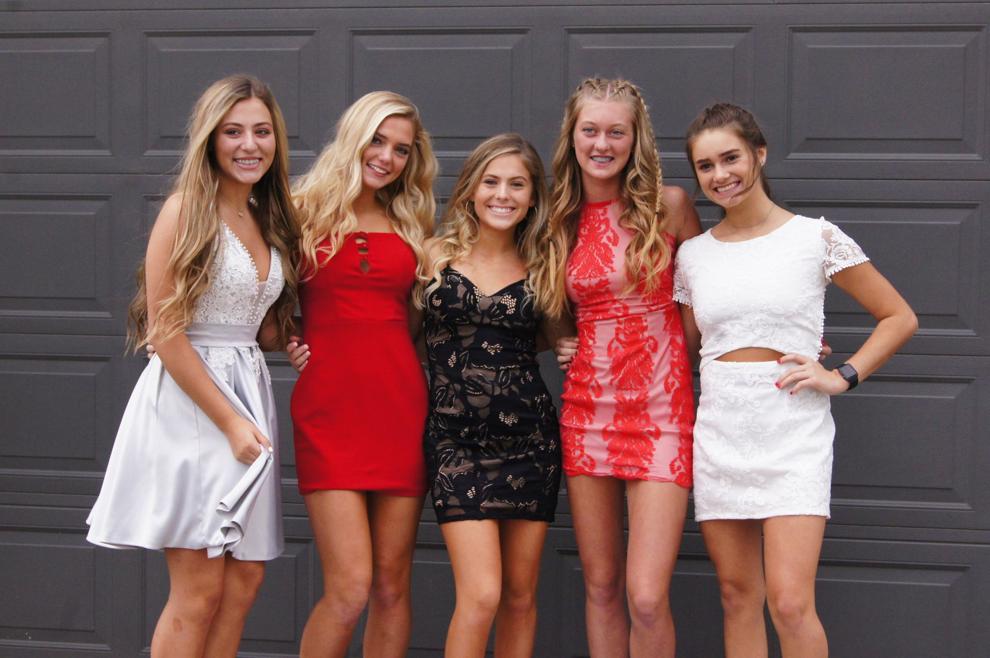 Hundreds attended memorial services and grieved alongside the families, but there were few neat conclusions to the investigation into what happened that night.
The Sarpy County Sheriff's Office urged anyone who knew how the girls obtained alcohol to step forward and promised reward money for tips. Still, there have been no arrests.
The case remains open, but authorities say they need more information in order to hold someone responsible.
"As time goes on, it's looking less likely that there's going to be a person coming forward," said Chief Deputy Sarpy County Attorney Bonnie Moore.
In the first six months since the crash, the Sarpy County Sheriff's Office combed through nearly 100 tips, served 22 search warrants and conducted 40 interviews, Sheriff Jeff Davis said at a press conference in December.
But since January, the sole investigator on the case hasn't received any new leads, said Chief Deputy Greg London.
Authorities did identify two people of interest but don't have probable cause to arrest or ticket them.
"It would be nice if someone picked up the phone and gave us a lead or two," London said. "It sure would be helpful if the public finally came forward and said, 'Yes, this is what happened.' "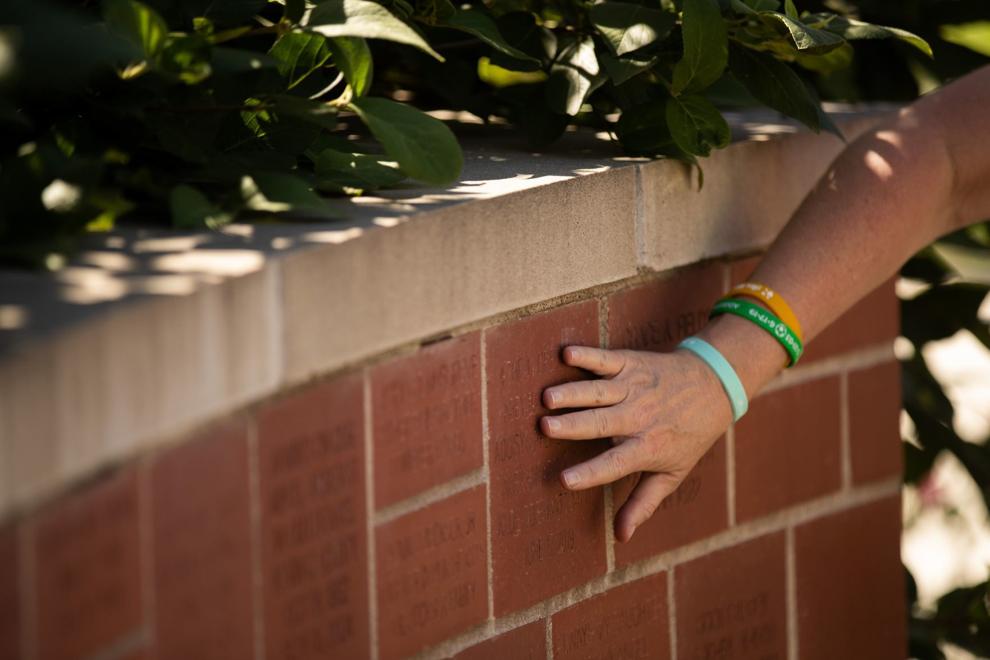 Officials confirmed that the five girls did not attend a large party in the area that night, and they believe another person gave the girls the alcohol — the girls didn't steal it, purchase it or take it from family members.
London said he recognizes that some have called for the investigation to end, to let the families grieve and to not punish anyone else.
"We have four dead high school girls. We would be remiss in our duties if we didn't investigate and follow up," he said. "This is a major incident that happened in the county, and we have an obligation to investigate and try to prevent another incident like this."
The families would like to know too, said Tonja Minardi, Alex's mom.
"We had all hoped the results would have been different," she said. "At this point, we're just trying to focus on the memorials and things to remember our girls."
Julie Odermatt, Kloe's mother, said her anxiety was ramping up as the anniversary approached. She keeps reliving her last moments with Kloe, when the two met up at a cheer gym so Kloe, a dedicated cheerleader, could get measured for her uniform.
As Kloe prepared to head out for a sleepover with her friends, Julie Odermatt told her daughter she loved her.
"That makes me feel good," she said.
The first birthdays and holidays without the girls have been hard, but Tonja Minardi said it's not just the special events. Every day is a reminder of what they've lost — four lively girls who cheered and danced and played soccer and teased their siblings and had bright lives ahead of them.
"Every day is the 17th for us," she said. "It's definitely hard on those moments, a birthday or holiday, but it's just as hard on the 15th or the 2nd or the 1st when we don't have a child to wake up and tell them to do chores. … We are engulfed in grief, daily."
Family members, including the girls' siblings, handle their emotions differently, they said.
Wendy Pfeifer said her 11-year-old son froze at school during an innocent prompt from a teacher — oldest siblings stand on this side of the room, youngest children over here. With Addisyn gone, was he now the oldest child? Still in the middle?
"It's the random things that pop up for them, the unknowns, how to answer questions," she said.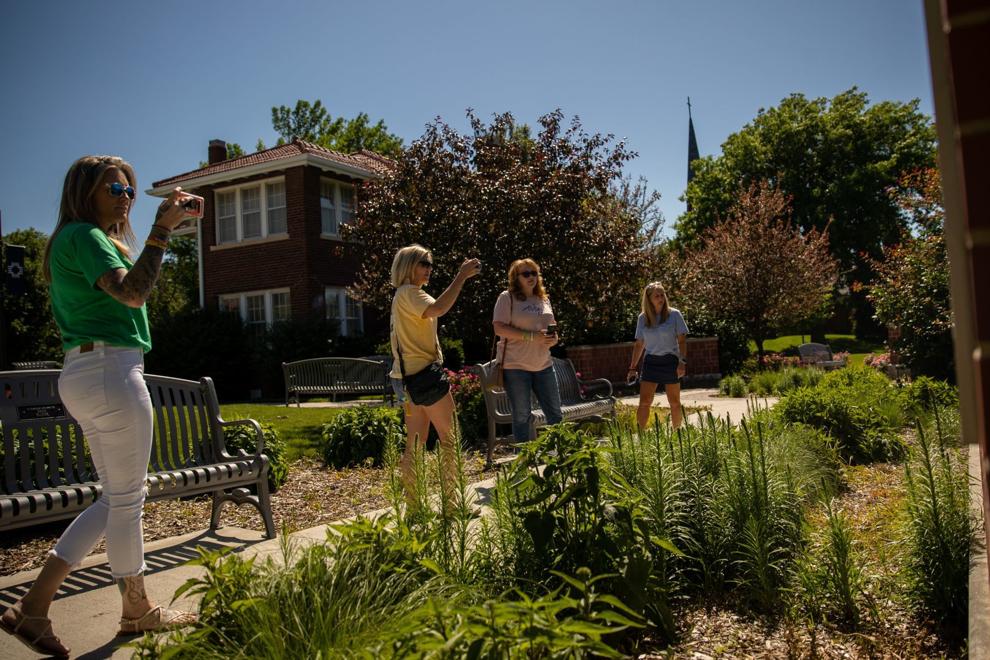 People often say and imagine that losing a child is the worst thing that can happen to a person — and it is, Barth said. But there's also comfort in sharing memories.
Some people tiptoe around them, afraid of saying the wrong thing or bringing up an upsetting subject.
But the four said they love to talk about their girls to anyone who will listen.
"You also need to find time to connect with your child's spirit in heaven and find time to honor their memories, and honor their lives," Amy Barth said. "Having each other and such a supportive community helps us do more than grieve."
"We've already experienced the saddest thing in the world," Julie Odermatt said — she can handle being asked about her daughter, or how the family is coping.
The Gretna school district has been gracious, they all said. The district allowed moments of silence before the first football game last fall, for example, but a long-standing school board policy doesn't allow memorial plaques, busts or photos on school grounds for staff members or students who die.
"The sculpture we have at school, the butterfly, it doesn't have their names on it," Julie Odermatt said. "That doesn't matter — we all know who it's for."
Counselors will be available at Gretna High School on Wednesday to speak with students who may be struggling with the anniversary. Principal Todd Mueller said that despite the tragedy and shock of the girls' deaths, it has been heartening to see how the school and the community responded over the past year.
"I was pretty impressed with how the community rallied around the kids and the families," Mueller said.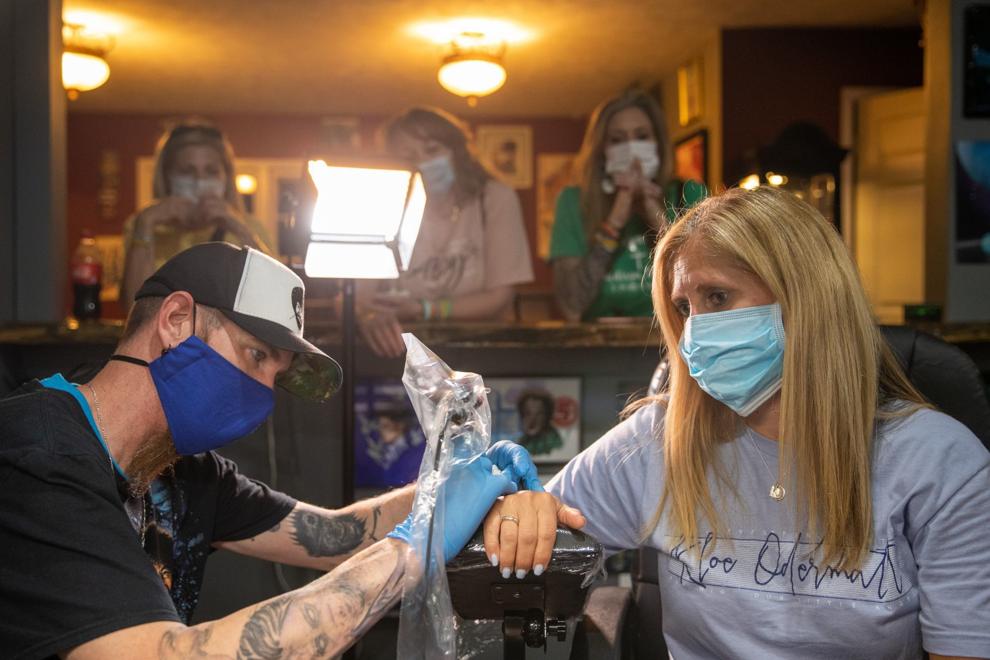 Last Friday, the group bound together by loss and their daughters' friendships did one more thing together.
The women got new, tiny remembrances — heart tattoos.
Each mother has four hearts on her hand, drawn in each girl's signature color — green for Addisyn, blue for Kloe, yellow for Alex and orange for Abby. The heart for each mother's own daughter is filled in.
Their grief is collective, and so is their love for each of the four girls who died that night.
"We feel very strongly about keeping our girls remembered together, as they lived so strongly together," Tonja Minardi said. "It's not a coincidence those four girls were together that night. They were pretty much together all night and all day."
World-Herald staff writer Alia Conley contributed to this report.
Photos: Fatal Sarpy County crash; memorials set up at Gretna High School