Omaha residents who want to cull old couches, desks and other bulky household items from their basements, garages and apartments no longer need to wait for spring.
The city is holding its first fall cleanup in years, starting Oct. 19 in west Omaha and moving east after. Officials want people to drop off items too large to set out as garbage.
All four weekends of fall cleanup will offer separate sites for dropping off tires and appliances to be recycled, as well as yard waste for people who would like to see it composted.
The effort will cost taxpayers about $150,000. Much of that money pays local trash haulers to collect the items and take them to the landfill. This year's hauler is Waste Management.
Most of the people directing traffic, explaining what can be tossed and detailing recycling options at 16 sites will be neighborhood volunteers, as happens in the spring.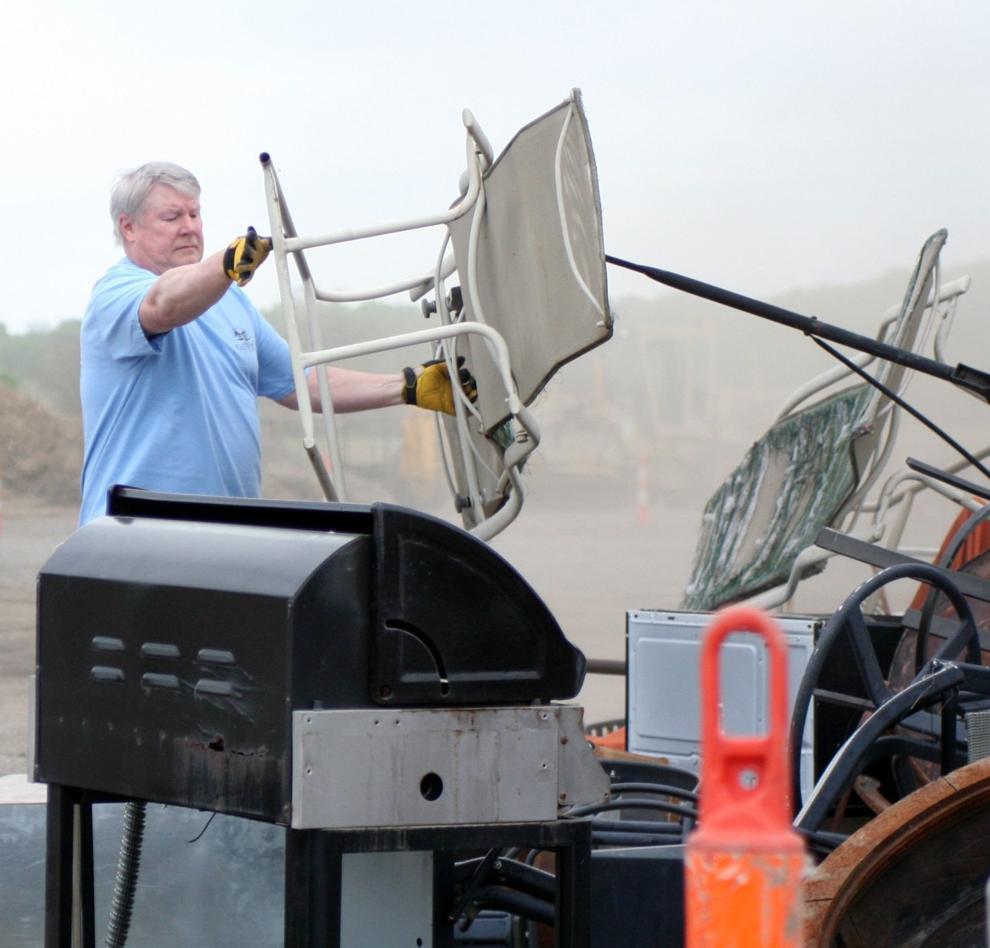 Omaha residents can take items to any of the sites. But they will have fewer options this fall than the 80 sites the city oversaw for this spring's more established cleanup period.
Neighborhood associations, the roughly 100 groups that represent different parts of town, expressed less interest in staffing a second cleanup in the same year, city officials said.
The Planning Department, working with Public Works, sent 100 letters to the groups, said Jim Kee, quality control manager for Public Works. They heard back from about 25 of them.
"It's a little bit colder; they might not want to," Kee said of neighbors. "People have things going on on the weekend. We're competing against different interests in the fall."
Julie Simon, who organizes the spring cleanup for southwest Omaha's Leawood Southwest Homeowners Association, said her core group of volunteers couldn't do another cleanup.
Five to seven people from her neighborhood near 168th Street and West Center Road start work each November for the spring cleanup. Organizing recycling vendors takes months.
The group met twice about the proposed fall cleanup and decided that between Nebraska football season and family activities, "it was just too much," Simon said.
Four neighborhoods not far from hers are hosting drop-off sites from 9 a.m. to 2 p.m. on Oct. 19, including a tire drop-off site at St. Stephen the Martyr Church, near 167th and S Streets.
Some neighborhood groups had asked the city for fall cleanup, said Chris Stratman of Keep Omaha Beautiful, a nonprofit that helps the groups find volunteers and recycling vendors.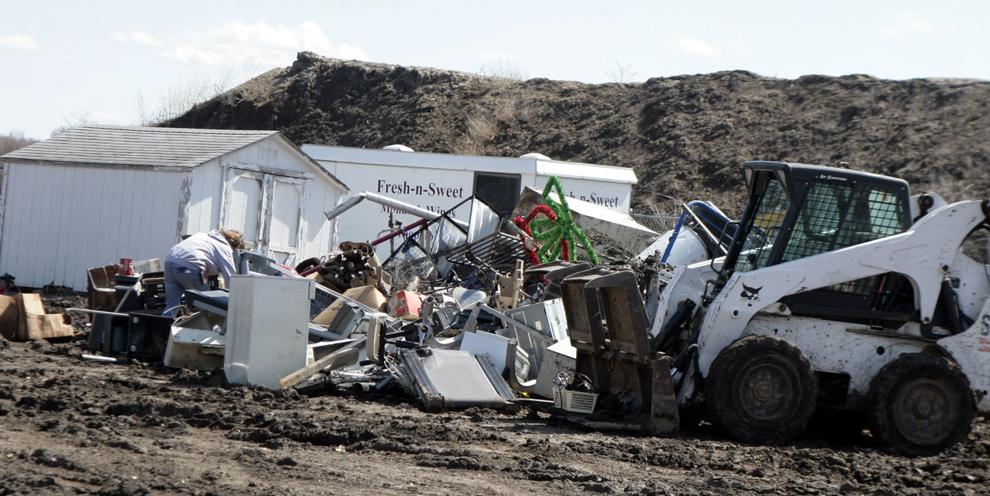 Jen Bauer, president of the Aksarben-Elmwood Park Neighborhood Association, said she will be scrambling to find volunteers for Nov. 23, the last weekend of this fall's cleanup.
She would prefer the city and Keep Omaha Beautiful communicate more with their networks of volunteers and send help. In the early days of the spring cleanup, they did, she said.
Her neighborhood needed 15 volunteers to shuttle people dropping off mattresses, recliners and tube TVs near the University of Nebraska at Omaha's Baxter Arena this spring.
The commitment, at least for her, runs from about 7 a.m. to 3:30 p.m., and that's asking a lot of people who aren't being paid, she said.
"I'm happy to support the city, but I don't like how it was just thrust upon us," Bauer said.
Even some neighborhood leaders who support a fall cleanup told the city by email and other correspondence that they would like more flexibility in which weekend to clean up.
But Public Works said it needs to cluster Omaha neighborhoods together geographically to move its haulers and staff more efficiently to the sites that need help.
City officials say they understood the first year of the fall cleanup would have to start small. Kee said people would warm up to the idea over time, as they have in the spring.
"They're just getting used to having it as an option," he said. "We're lucky the Huskers had two bye weeks this year."
Sign up for World-Herald news alerts
Be the first to know when news happens. Get the latest breaking headlines sent straight to your inbox.