Local women of color leaders will be honored Saturday at the 11th annual Women of Color in Leadership Conference and Legacy Awards.
The event is hosted by the National Coalition of 100 Black Women's Greater Omaha chapter and will take place via Zoom.

This year's theme is "Empowering Women for the Path Forward" and will feature keynote speaker Roslyn Brock, board chair emeritus of the NAACP and a nationally recognized health equity and policy advocate.
The event will also include the presentation of community and scholarship awards. Following is information on each award winner as provided by the 100 Black Women Greater Omaha chapter.
Community Award Recipients

Health and Wellness: Dr. Sheritta Strong
Strong is the assistant vice chancellor of inclusion at the University of Nebraska Medical Center. She provides care for psychiatric patients on campus, in the student-run free clinic and at the Charles Drew Health Center. Nationally, Strong is involved in a women's empowerment conference called BraveEnough.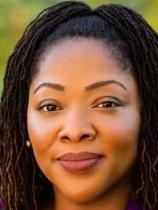 Public Advocacy: Alisha Shelton
Shelton is a licensed independent mental health practitioner and licensed professional counselor. She is a candidate for Congress in Nebraska's 2nd District and was a 2020 Democratic candidate for the U.S. Senate. She is a delegate of the Nebraska Democratic Party, a member of the audit committee and a parliamentarian with the Douglas County Democrats.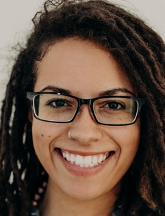 Economic Empowerment: Alisha Davis
Davis works as a financial representative with Northwestern Mutual. With her brand, Davie's Dojo, she emphasizes the importance of holistic health and wellness as an international yoga teacher, and she holds weekly yoga classes in North Omaha.

Williams is a 20-year-old senior at the University of Nebraska-Lincoln studying human development and family science with a minor in criminal justice. She is also pursuing her Public Policy Analysis and Program Evaluation Certificate. Outside of school, Kiara is a grassroots organizer and is an organizer with the Revolutionary Action Party in Omaha.
Education: Kathy J. Trotter
Trotter is the retired principal of Druid Hill Elementary School. During her career, she served as an educator, vice principal and principal of both public and private schools. Trotter has dedicated every spring break over 35 years to accompanying busloads of African American youths to visit historically Black colleges and universities across the country. She is now the coordinator of Single Parent Homemaker Services at Metropolitan Community College.