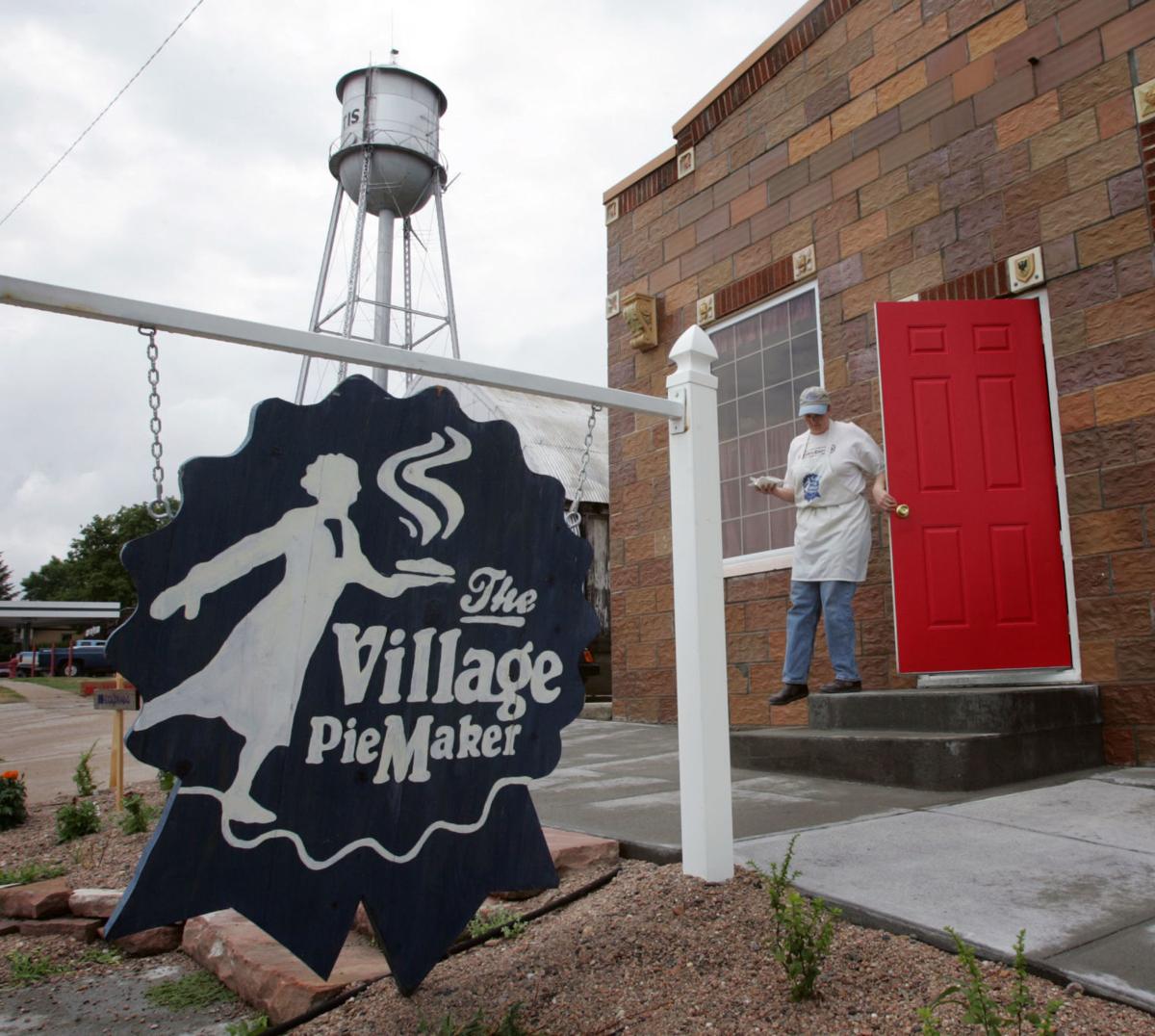 Judith Larsen turned her American dream into a small-town Nebraska reality with her Village PieMaker business, and the operation has gone cosmopolitan under a big-name owner.
By the time Larsen and husband Chuck got out of the business two years ago, the Village PieMaker produced about 2,000 pies and used 4,000 to 5,000 pounds of fruit daily, Larsen said. When they left, the business had about 35 employees in the south-central Nebraska town of Eustis, where the enterprise grew up, she said Thursday.
Larsen's is the story of entrepreneurship and diligence. It's also a story of what happens when great success blossoms from small beginnings.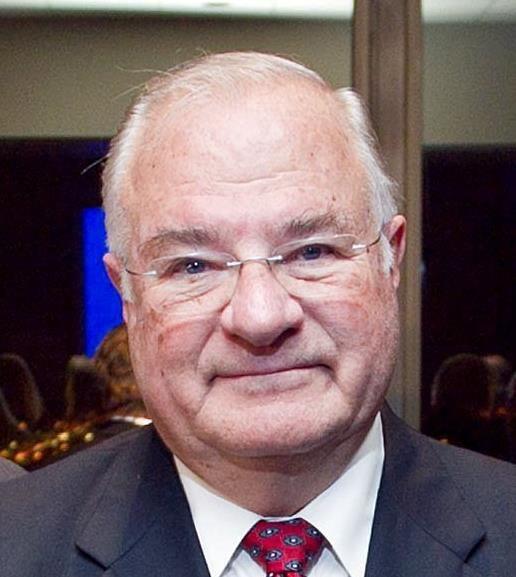 Joe Ricketts, father of Nebraska Gov. Pete Ricketts, acquired the Village PieMaker from Larsen. Joe Ricketts announced this week that he would close the original Eustis production site and move the operation entirely to the Omaha area.
He said in a written statement issued Wednesday: "Today, we closed the Village PieMaker production facility in Eustis. … It was a difficult decision, and not one I reached lightly."
Joe Ricketts founded the TD Ameritrade stock-trading company and owns the Chicago Cubs baseball team with his family. He said the growth of the Village PieMaker and enhanced food safety standards played a role in the decision. The Village PieMaker now has what he called a "state of the art" production facility near 132nd Street and Giles Road in Sarpy County.
"Joe Ricketts approached us," Larsen said. "And that's kind of what started the ball rolling."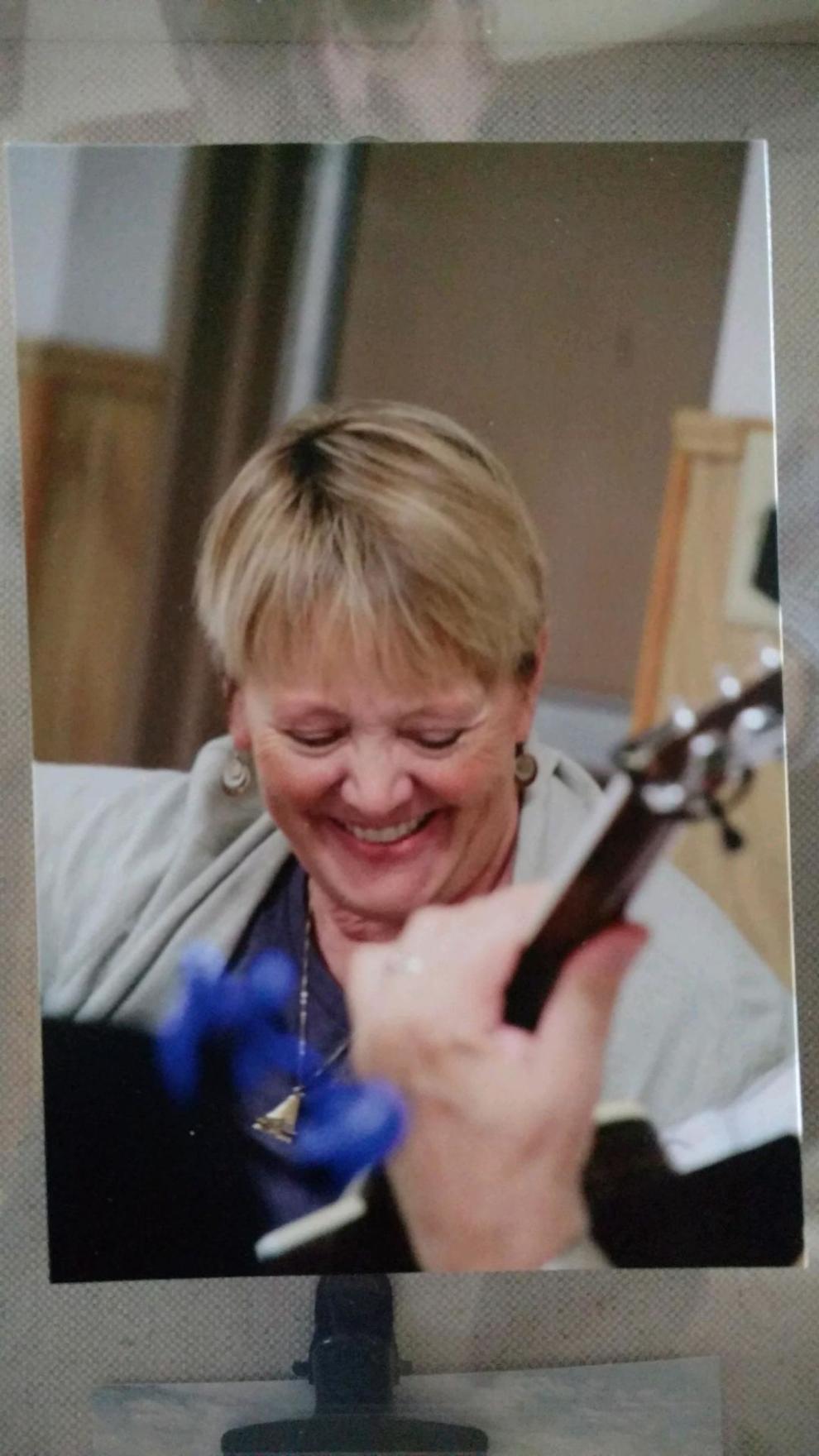 She said she was sorry the Eustis facility had closed and "sad for the people who had the rug pulled out from under them." Ricketts "was good to do business with and he made the decision I guess he thought he had to make."
Ricketts said he has offered the employees a chance to move to the Sarpy facility. Gov. Ricketts said in a statement Thursday that he "understands that yesterday was an incredibly difficult day for Eustis. The company has announced that teammates will be offered new positions, and the Department of Labor has reached out with reemployment and training services."
Joe Ricketts, 79, splits time between Nebraska and Wyoming residences.
Larsen learned how to make pies from her grandmother in Nebraska's Sand Hills and got good enough to clear out a spare bedroom and build a pie kitchen in Sumner, Nebraska.
She bartered with pies and sold them. One time she used pie to hire a man to drag an upright piano from the basement. "I learned that you could get a man to do just about anything if you offered him a pie," she said.
Then it was on to the village of Eustis, population 401, where in 2003 she rented an old creamery for her business. Sales took off. She named it the Village PieMaker, saying every place has its village drunk and village idiot, and she would be its piemaker. "No canned stuff" became the company's motto.
She sought to produce pies that tasted homemade and looked homemade. "I wanted a product that people could be proud of because making a pie is a dying art," she said.
She dated a Cozad man in the radio business named Chuck Larsen (she was Ogden at the time), and she compelled him (with pie) to become her salesman. They married in 2005.
Chuck Larsen was an excellent marketer and salesman, she said. He drove throughout the Midwest signing up restaurants, grocery stores, meat lockers and other places that wanted to sell their fruit pies.
They had a fruit broker in New York, and Judith "Jude" Larsen employed truckers, pastry makers, assembly workers, packagers and cleaners for the Eustis business. "We hired people and not machines," she said. She worked long hours beside those people and also kept the books.
"In the early days, I worked 80 hours a week in that shop," she said. "In the beginning, I would do every job that everybody else would do."
They made millions of dollars, she said, and they invested millions back into the business.
Larsen, now 59, decided that she and Chuck needed more time with their seven grandchildren from a blended family of four kids. Her husband was a bit worn out from driving constantly throughout the region.
They moved to Fayetteville, Arkansas, in 2016, which was between grandchildren in Tennessee and Nebraska. She sold to Ricketts in 2018, she said.
They live comfortably, she said, but are far from retired. Chuck is 74 and still reffing soccer games. She has started a small business in which she uses a "longarm sewing machine" to assemble quilts. "I'm an entrepreneur and I'm also somebody who can't sit still," she said.
Who knows? Maybe her new business will do fairly well.
---
Our best staff images from July 2020