Omaha is taking steps toward better mass transit.
The biggest change in the works is Metro transit's ORBT bus line. After delaying ORBT's start from April to September, Metro is taking the time to acclimate Omaha to the idea of bus rapid transit — a popular feature in other major cities.
The new system also will mean changes for some existing Metro riders. On Thursday, the transit agency announced it will end Dodge Street's Route 2 when ORBT starts this fall.
What is the ORBT system and how will it work? We've got answers to your questions.
What is ORBT?
ORBT is the new bus line coming to Omaha later this year. ORBT stands for Omaha Rapid Bus Transit — it's meant to be a quicker, more efficient bus ride than the regular Omaha bus lines. Metro transit has delayed the project, but the new line is set to start by mid-September.
What is "Rapid Bus Transit"?
In mass transit, the system is commonly called "Bus Rapid Transit," but Omaha switched around the words to come up with a catchy name. Bus rapid transit functions something like a streetcar or light rail line while still working within the confines of existing streets and automobile traffic.
The Bus Rapid Transit, or BRT, name is a play off Light Rail Transit, or LRT. At its best, Bus Rapid Transit is like rail on wheels. The buses typically look more sleek, hold more people and load at platforms. Buses arrive more frequently at a given stop, but make fewer stops along the route. Ideally, buses drive on special dedicated lanes and use technology to hold traffic lights longer, so the trip is more rapid, as the name implies.
That's the ideal system. Omaha's system will be something less than full Bus Rapid Transit.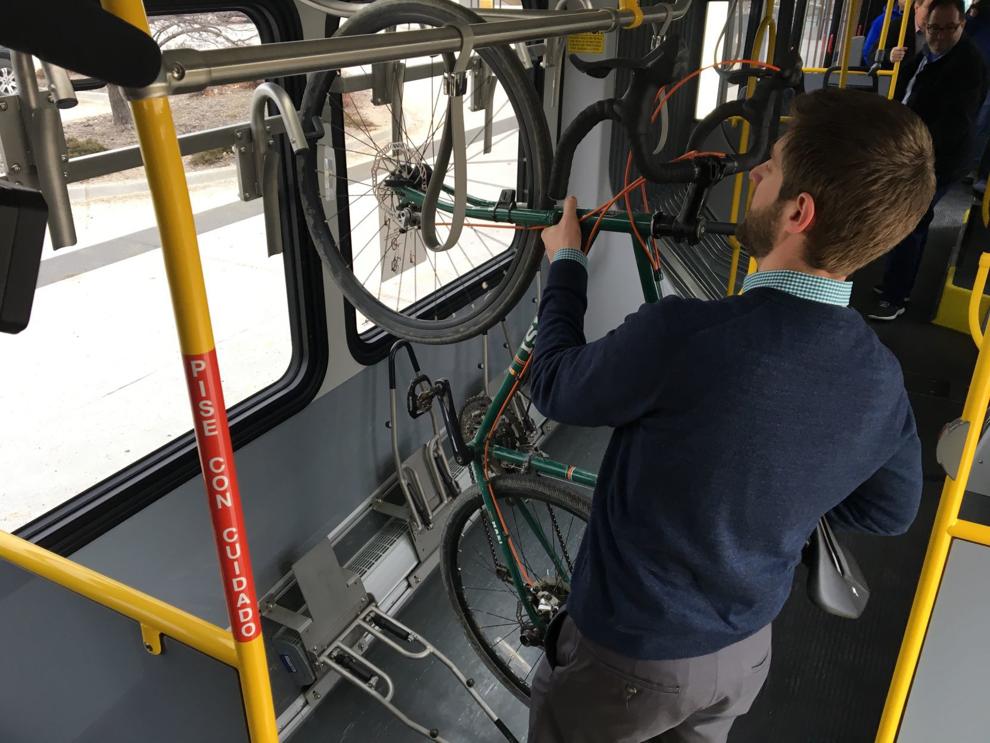 How will Omaha's system work?
It's a single line that will run between downtown Omaha and Westroads Mall to take advantage of the population and employment centers along that corridor.
The line will run up and down Dodge Street, cutting over to Douglas Street eastbound into downtown, then looping back around.
The stations will be on both sides of Dodge Street at 90th, 84th, 72nd, 62nd, 49th, 42nd and 33rd Streets. Other stations will be along Douglas Street eastbound at Park Avenue and 24th, 19th, 15th and 10th Streets; and up Dodge Street at 12th, 15th, 20th and 24th Streets and Park Avenue.
(For now, you mostly see stations on the north side of Dodge. The south side will have stations, too. Construction just hasn't gotten that far yet.)
What will the ride schedule look like?
Part of the idea is you don't have to check a schedule. Metro says an ORBT bus will arrive at a platform every 10 minutes between 7 a.m. and 7 p.m. on weekdays. A full ride end to end is expected to take 26 to 28 minutes.
OK, what's the catch?
Some transportation experts call Omaha's system "bus rapid transit-light." Omaha won't have totally dedicated lanes to speed a bus along, or a side slip lane to get a bus through a pinch point or a tough intersection.
So will the buses get stuck in traffic like anyone else?
Sure, sometimes. But the ORBT buses have some traffic advantages. The system will have semi- dedicated lanes east of 30th Street to speed the ride in and out of downtown. And the ORBT buses will have the technology to hold a traffic signal a little while. Still, if an ORBT bus is deep in a long line of traffic, it will have to wait like any other driver.
What makes the buses different?
The bright orange color, for one. Metro transit chose an orange and gray design over Omaha's standard blue and white. The point is to show that the rapid transit system is new and different.
The buses (Metro bought 10) also are 50% longer than a regular bus, with seating capacity for 46 people and standing room for 18 more. They're long enough that they have an accordion hinge in the middle that flexes as the bus turns corners. The buses have three doors, and riders will be able to enter and exit through any one of the doors.
Buses have a bike rack inside, with space for five bikes, and onboard Wi-Fi.
Will people ride ORBT?
Day one, the projections forecast 2,700 riders daily.
In other cities, bus rapid transit has been quite popular. So popular that real estate developers invest in new shops and housing within walking distance of BRT stations.
Already in Omaha, an apartment developer at 46th and Dodge Streets said ORBT helped pique his interest. In anticipation of heightened development interest, the Omaha City Council updated the city's master plan to encourage "Transit Oriented Development" along the ORBT line. The city wants to make sure future development fits with established neighborhoods.
Transit advocates also believe Omaha has pent-up demand for mass transit improvements — and ORBT is Omaha's largest mass transit investment in decades.
A survey from the Greater Omaha Chamber found that only 9% of respondents were satisfied with the quality of the region's transit. The survey also found that 38% of respondents would like to use transit to get to school or work, compared to 5% who use it now.
What makes the stations different from the current bus stops?
They're modern and sleek-looking, and will be made to speed buses on their way.
The stations will have a raised platform for loading, so people can walk straight onto the bus without stepping up (and without stepping down as they depart). The buses and their three doors will line up with the specially built platforms.
Stations will have Wi-Fi, too, and ticket kiosks so riders can buy tickets ahead of time.
Contractor Dimensional Innovations of Overland Park, Kansas, is building the station canopies off-site. They will be installed starting in April or May.
Why is construction taking so long?
Metro got a late start in the construction season last year, which the agency partly attributes to a shortage of qualified contractors at the time because many companies were involved in flood repair projects. The Weitz Co. started construction in August.
After construction started, workers found that the utilities under the street were more complicated than expected. The platforms also have a unique design; the work involves a lot more than installing a bus shelter.
How much will this cost?
Metro says the total project will cost $37 million, which is higher than the transit agency first expected. Metro received a $14.9 million federal transportation grant in 2014 and has reallocated other federal funds. Other donors include the Peter Kiewit Foundation, the Sherwood Foundation, Mutual of Omaha, the Nebraska Environmental Trust and the Metropolitan Utilities District.
How much will a ride cost?
$1.25 per ride for an adult or $55 for a 30-day unlimited ride pass, the same price as Metro charges now.
Metro is planning to upgrade its payment system to accept smart cards and mobile pay as options. People also can buy paper tickets as they do now.
The ticket machines at ORBT stations are meant to help people pay ahead of time, so they're not putting cash into the fare box on board.
If I don't live close to a station, how will I get to one?
The Westroads station is a park-and-ride location at the transit center there. You can drive your car there and park it all day. Metro also is working out other park-and-ride locations along the line.
You can ride your bike to a stop and load it on board with you. Metro is working with Heartland B- cycle to add bike share stations to some ORBT stations.
But the spacing will be difficult for some people who live in midtown or Dundee.
What about Metro's Route 2 line that runs down Dodge Street between downtown and Westroads?
Riders like this route because it makes a lot of stops on Dodge Street — more than ORBT will. Route 2 currently has about 1,200 to 1,300 riders daily.
But Thursday, Metro announced it will discontinue Route 2 when ORBT launches.
Metro says 85% of riders on Route 2 board or depart within a quarter-mile of an ORBT station, and about 90% of riders will have their nearest station change by three blocks or less.
After ending Route 2, Metro will extend Route 4 to the Regency shopping center, bridging a gap between Westroads and Regency Parkway. Plus, Metro just added plans for ORBT to stop on the north and south sides of 77th and Dodge Streets near the Keystone Trail. These won't be full ORBT stations, but Metro wants to monitor ridership there.
Public meetings to discuss those changes are scheduled for March 10, 11:30 a.m. to 12:30 p.m., at the Nebraska State Office Building, 1313 Farnam St.; March 11, 4:30 p.m. to 6:30 p.m., at UNO's Thompson Alumni Center, 6705 Dodge St.; and March 14, 10 a.m. to 11 a.m., at the Flagship Commons food court at Westroads Mall.
I live farther west or north or south. Why isn't the line extended farther?
If ORBT works, this will be just the first of other rapid transit lines to follow. Future plans envision the possibility of additional lines running along South 24th Street and Fort Crook Road into Bellevue; North 30th Street; north and south on 72nd Street, then connecting with 84th Street through Sarpy County; and West Center Road, connecting with Saddle Creek Road, up to Maple Street and back to Westroads.
Metro is looking to the Greater Omaha Chamber's ConnectGO initiative to help set priorities for future lines.
Where can I learn more?
Photos: Omaha streets and how they got their names



Dodge Street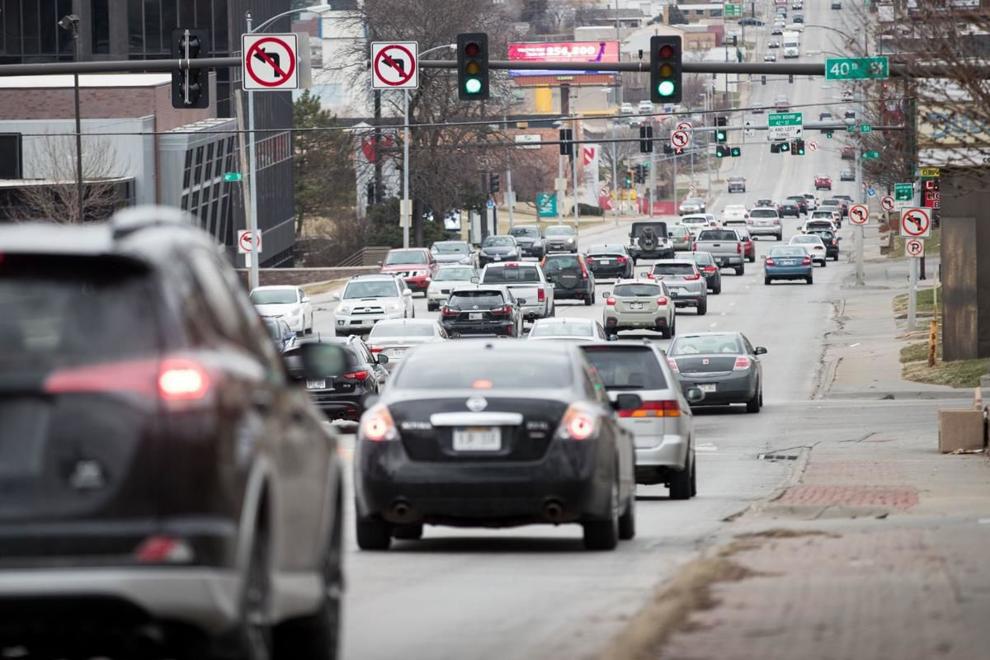 Jones Street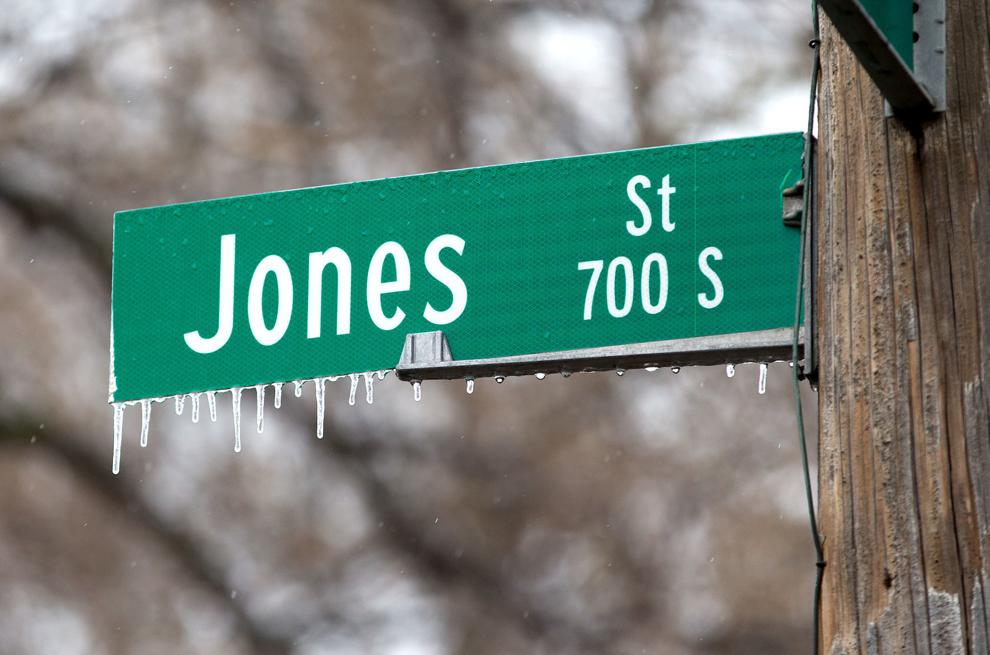 Johnny Rodgers Street
Capitol Avenue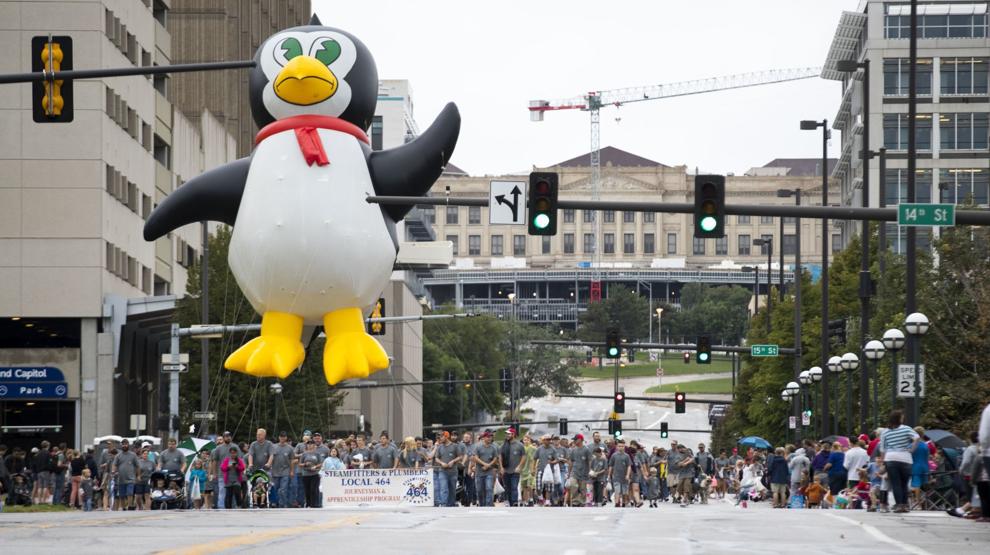 Mike Fahey Street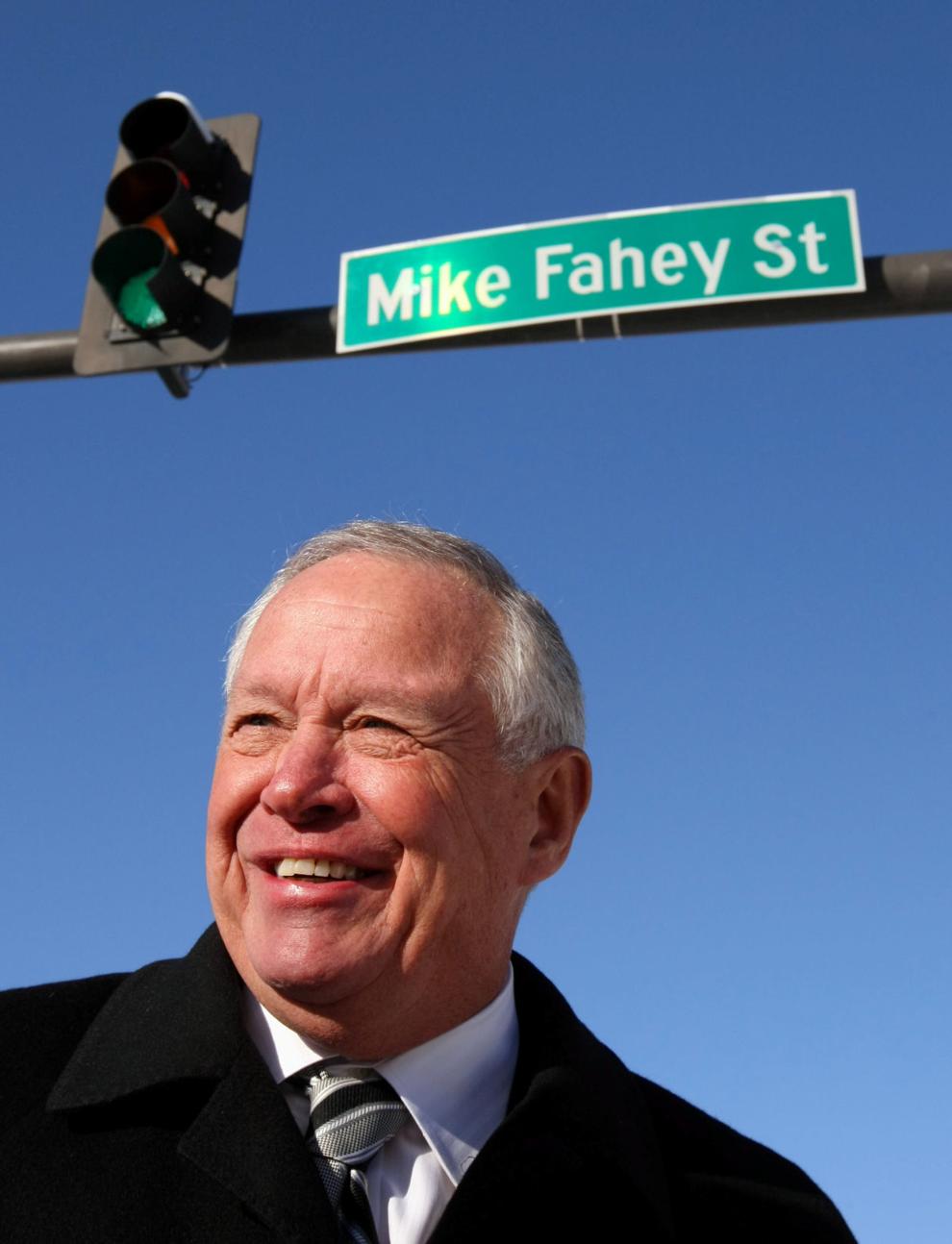 A.V. Sorensen Parkway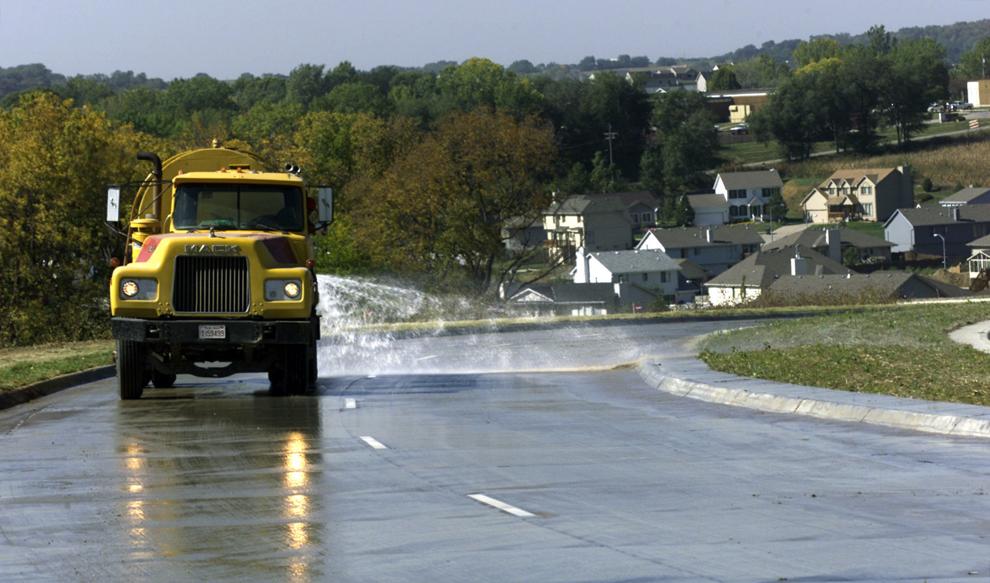 Farnam Street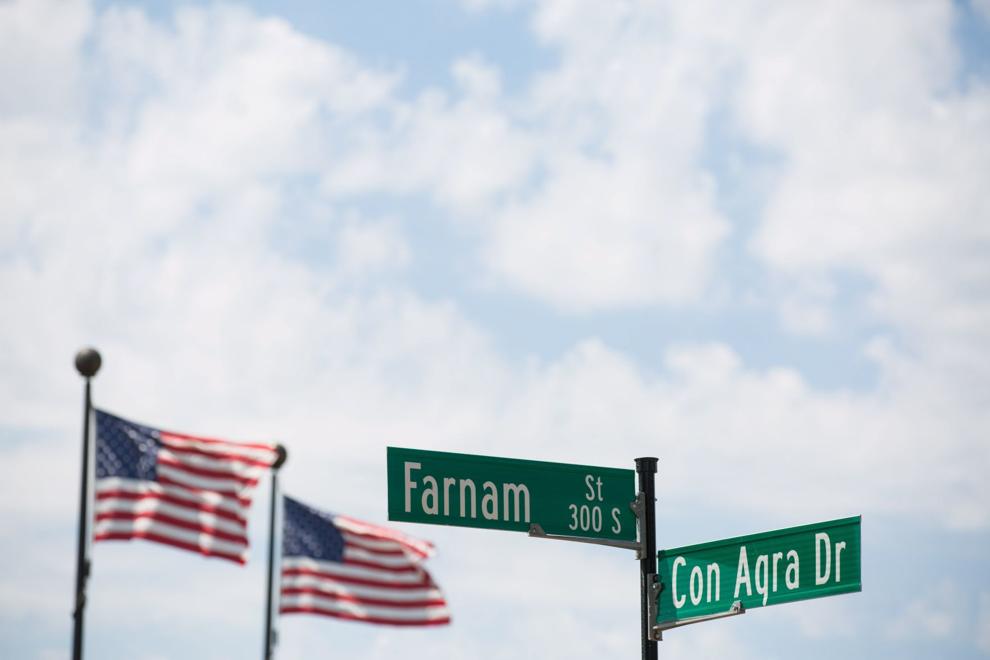 Bob Gibson Boulevard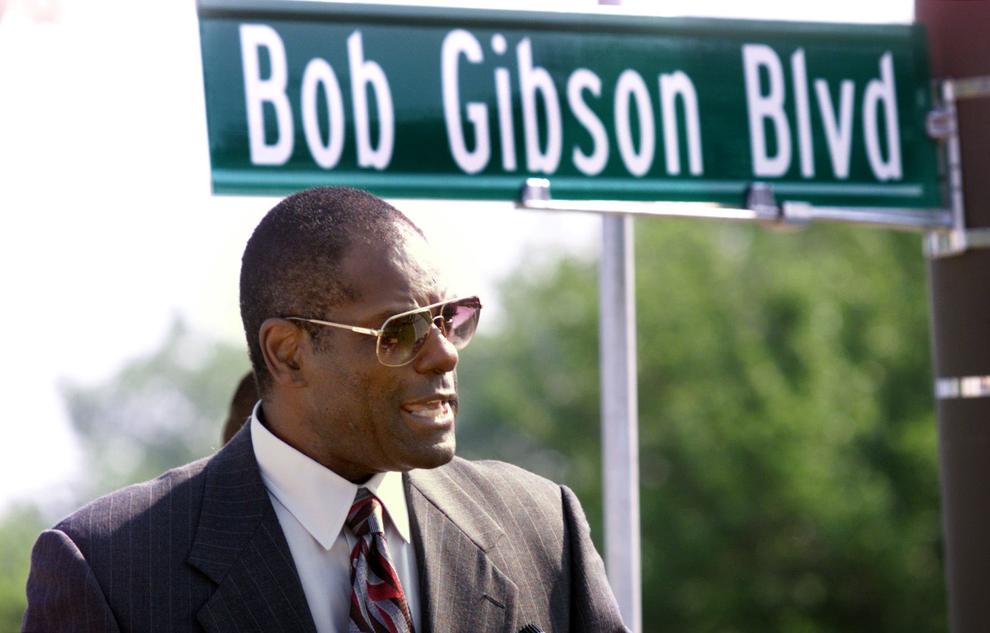 Neal Mosser Boulevard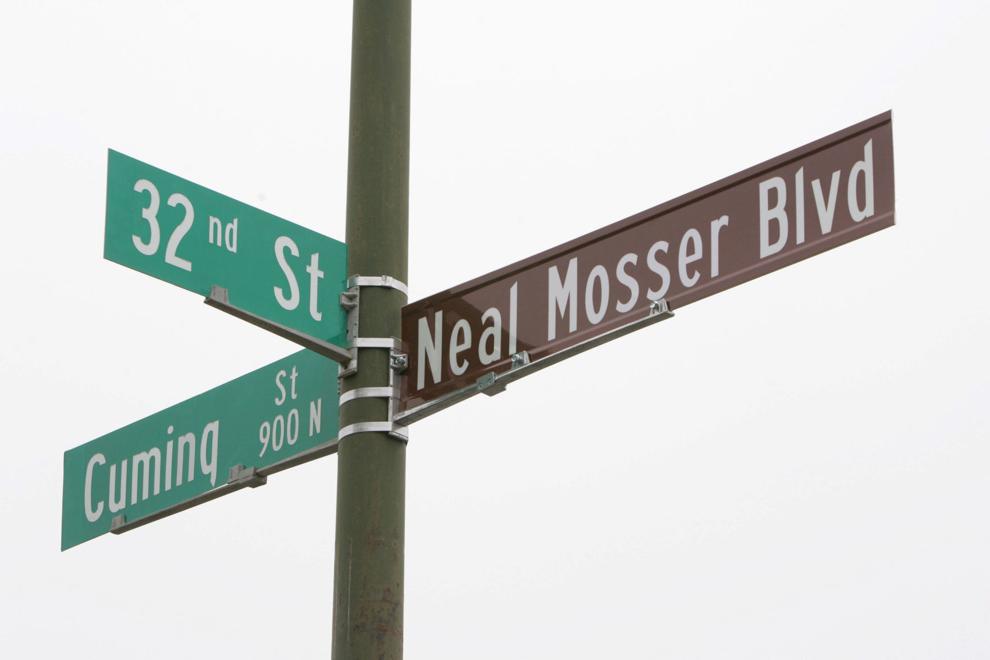 Bud Crawford Street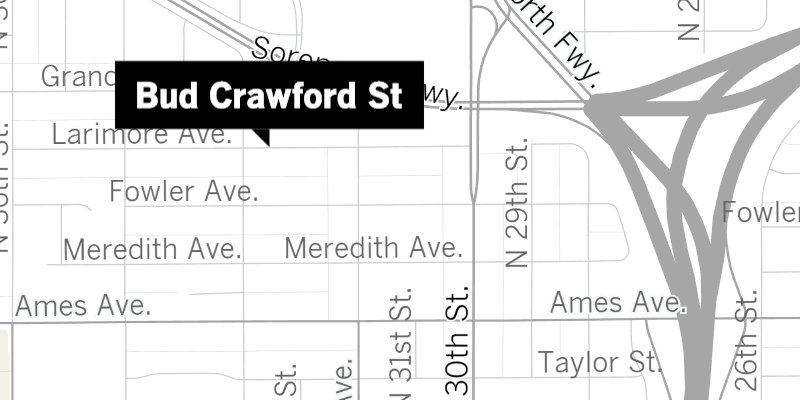 Millard Avenue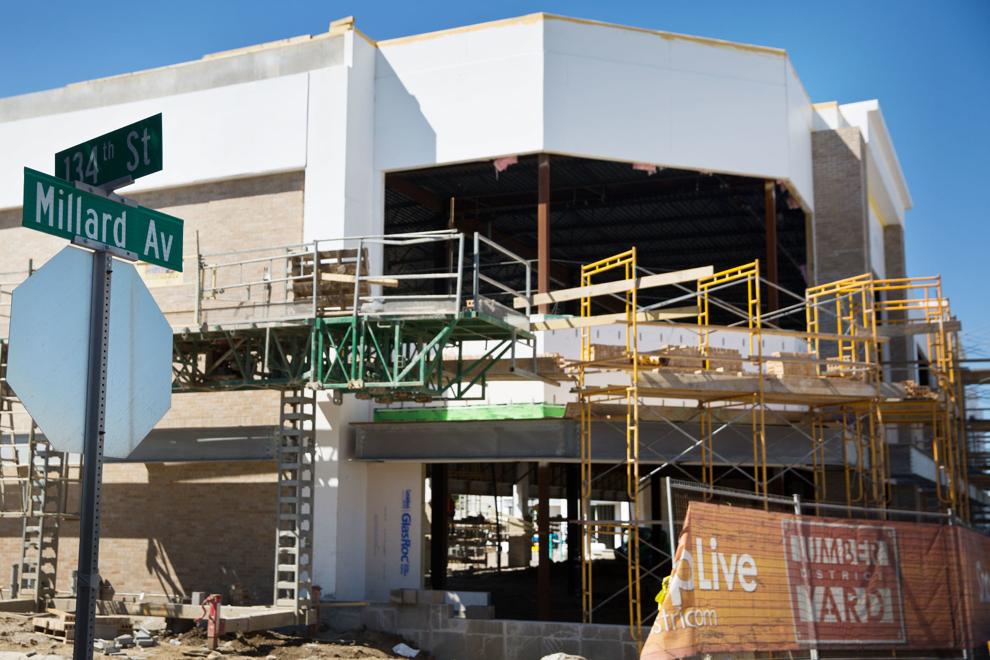 Carol Van Metre Lane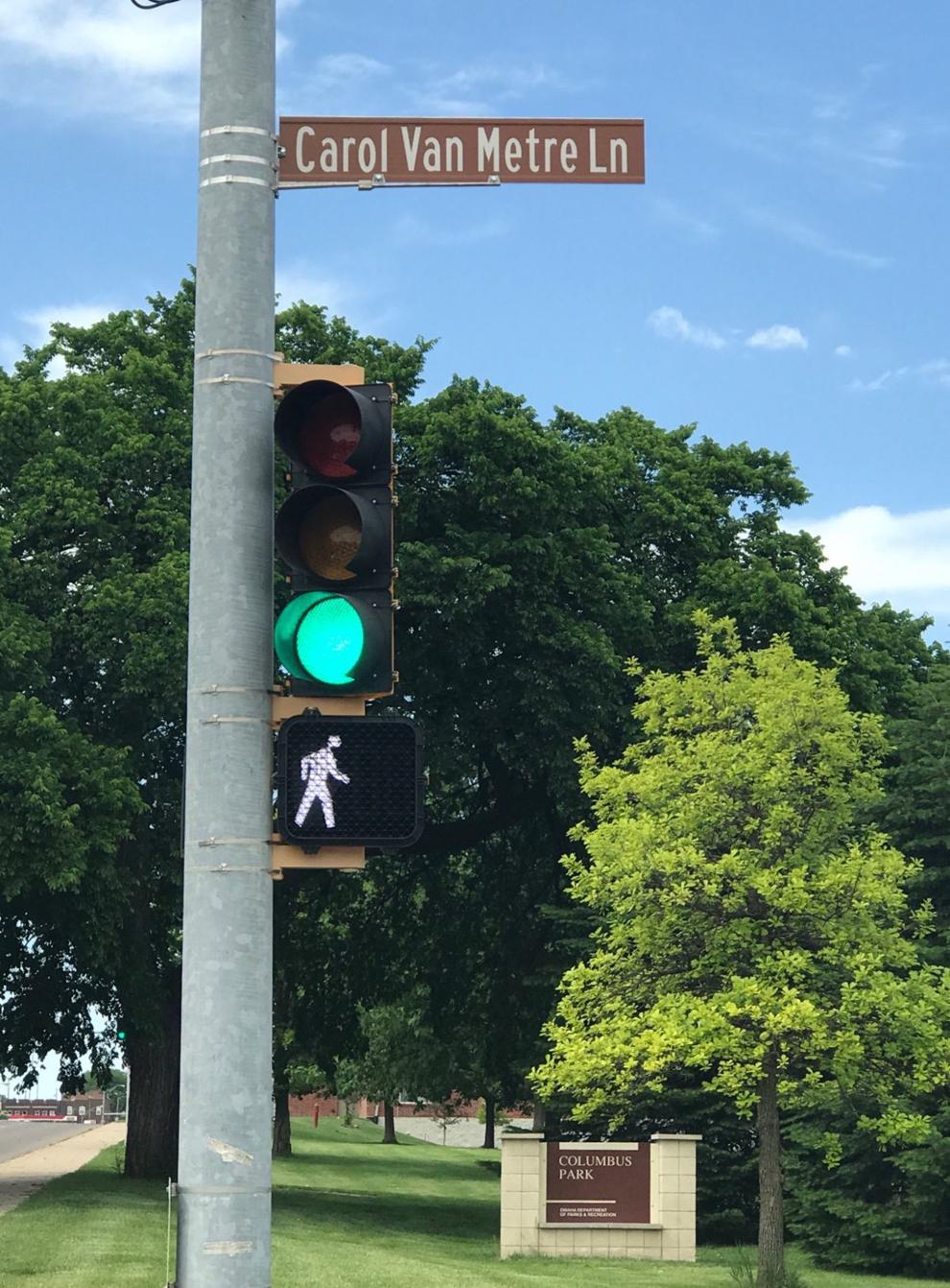 College World Series Avenue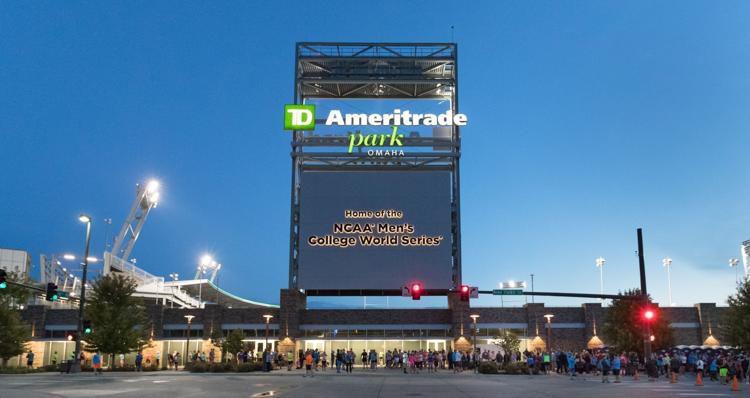 Dave Rimington Street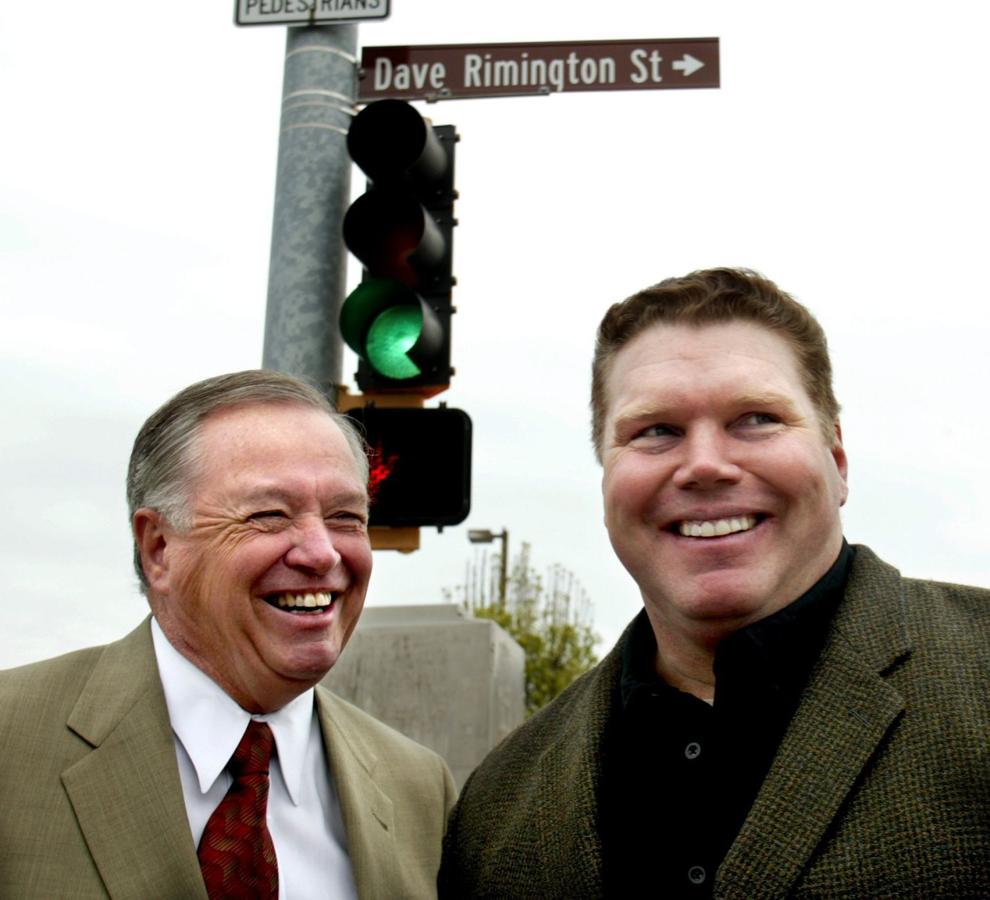 Boyd Street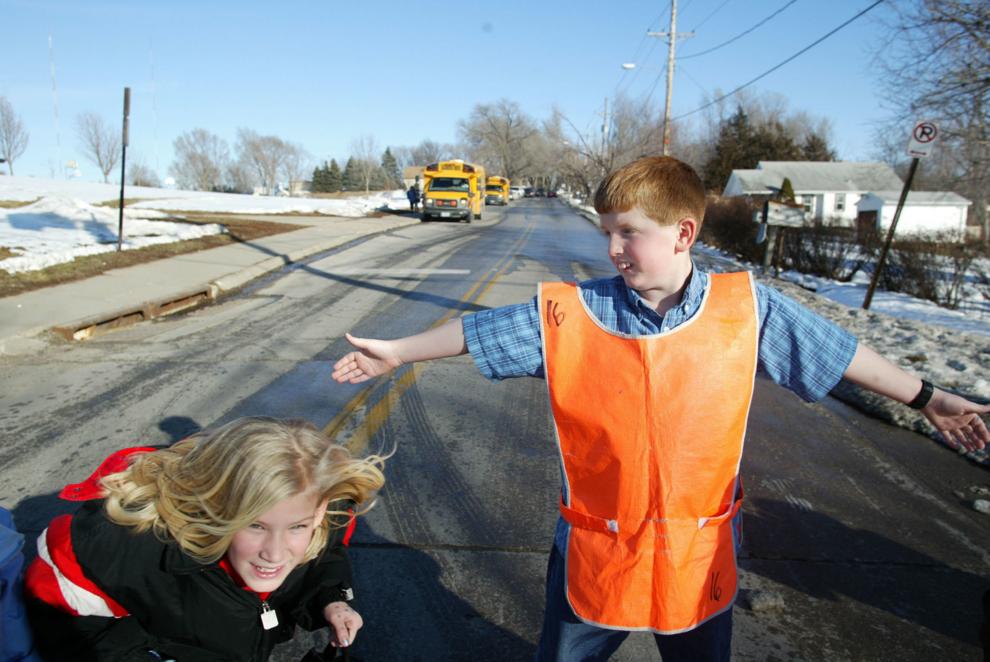 California Street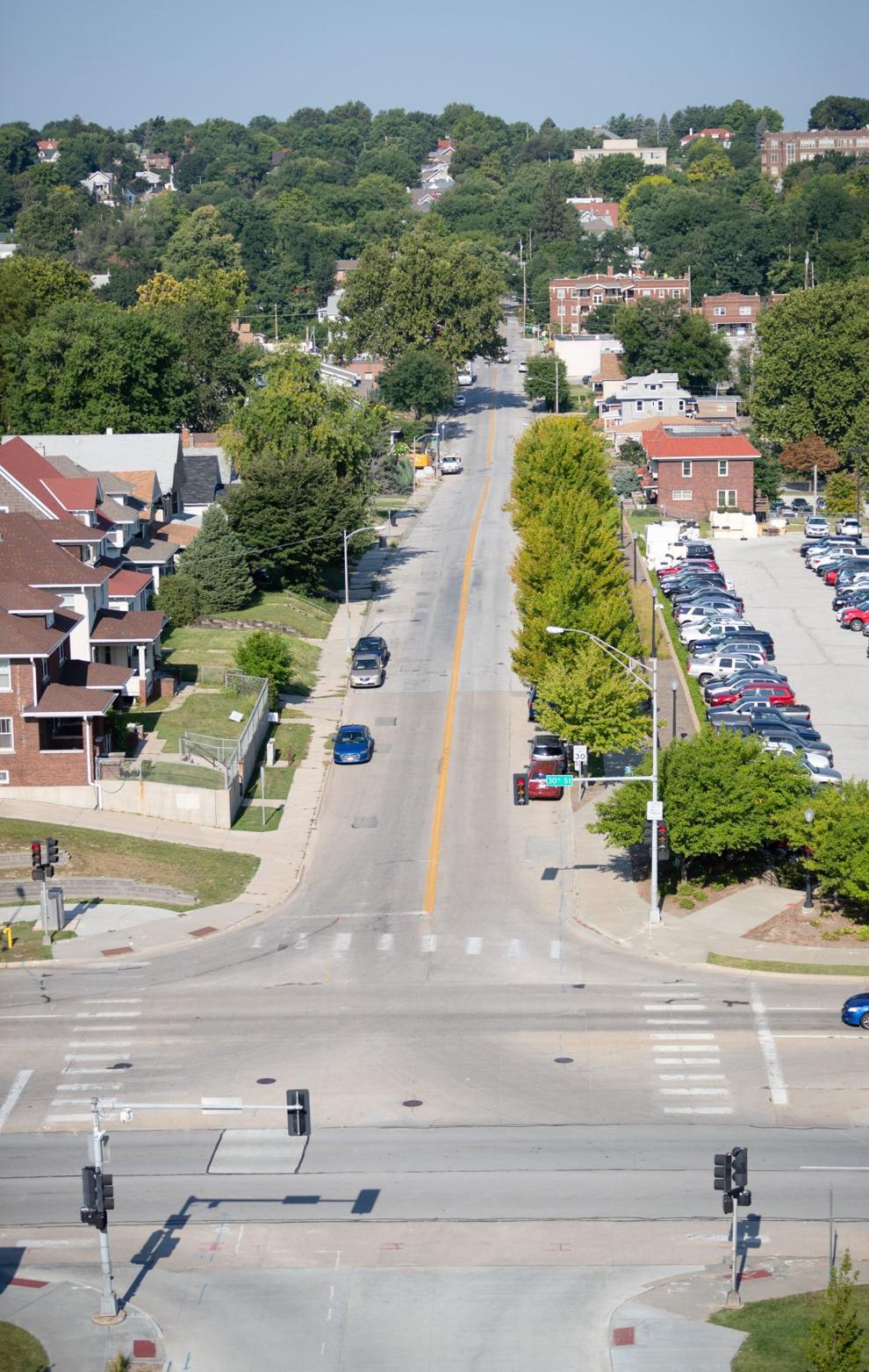 Cuming Street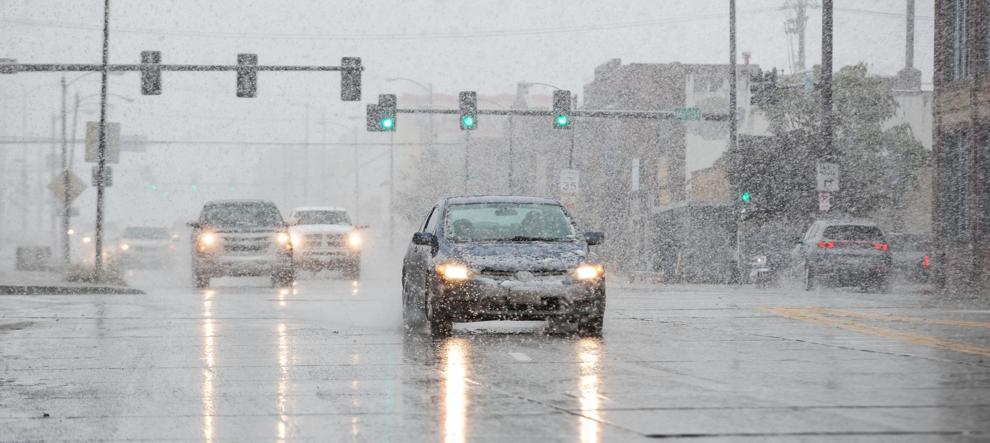 Harney Street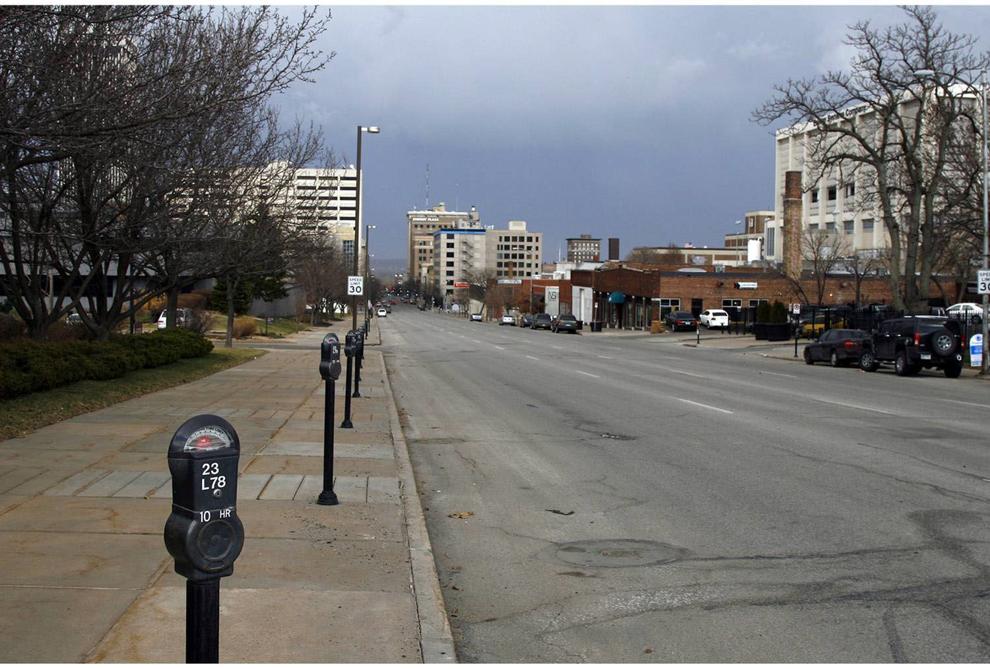 Kyle Wayne LeFlore Street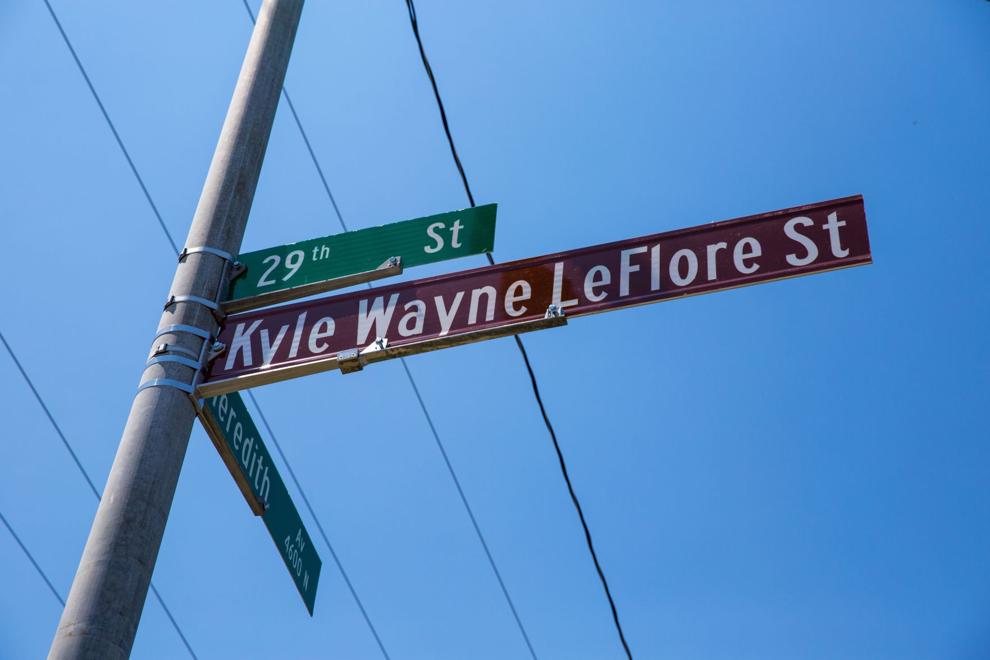 Marlin Briscoe Way
Military Avenue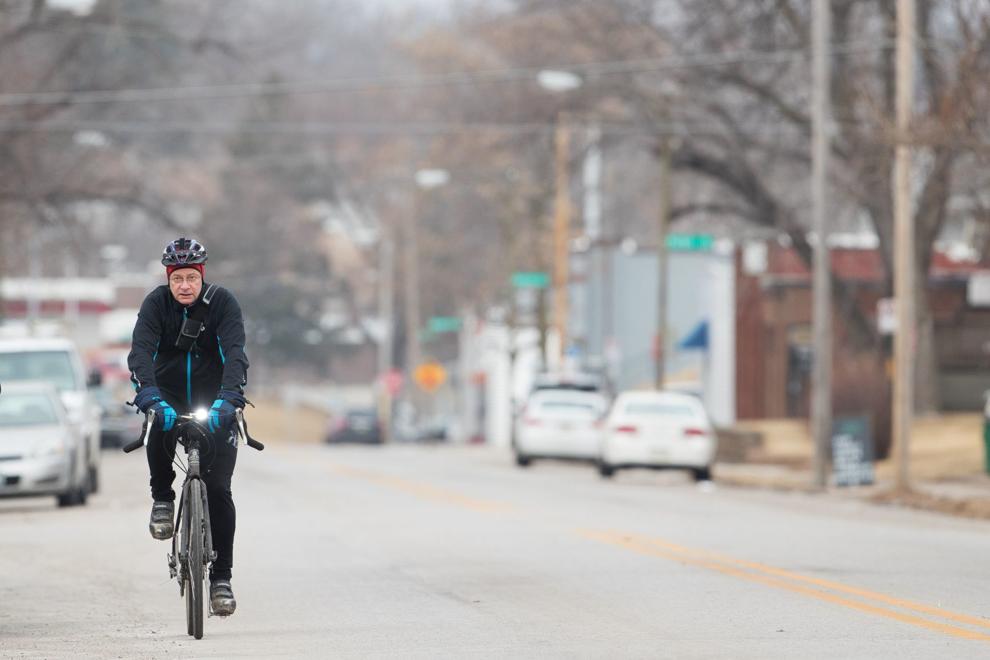 Minne Lusa Boulevard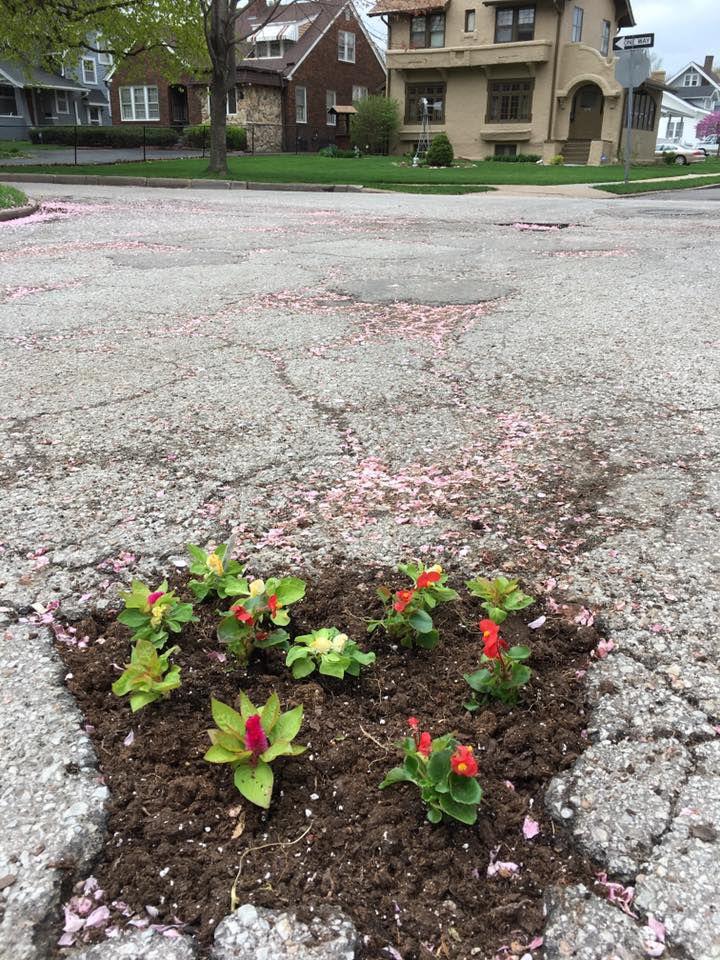 Paxton Boulevard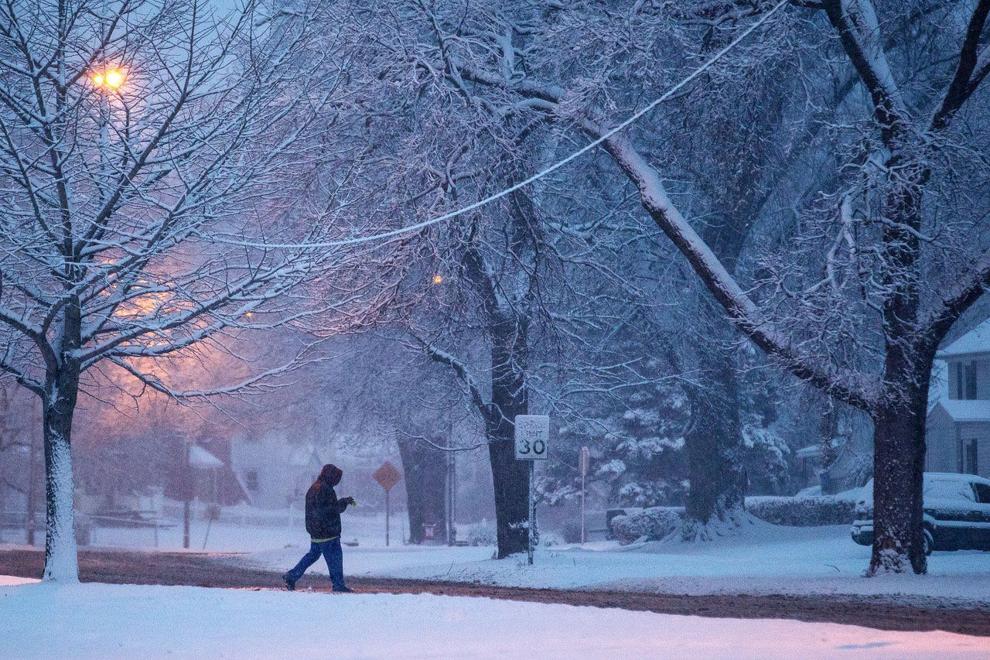 Poppleton Avenue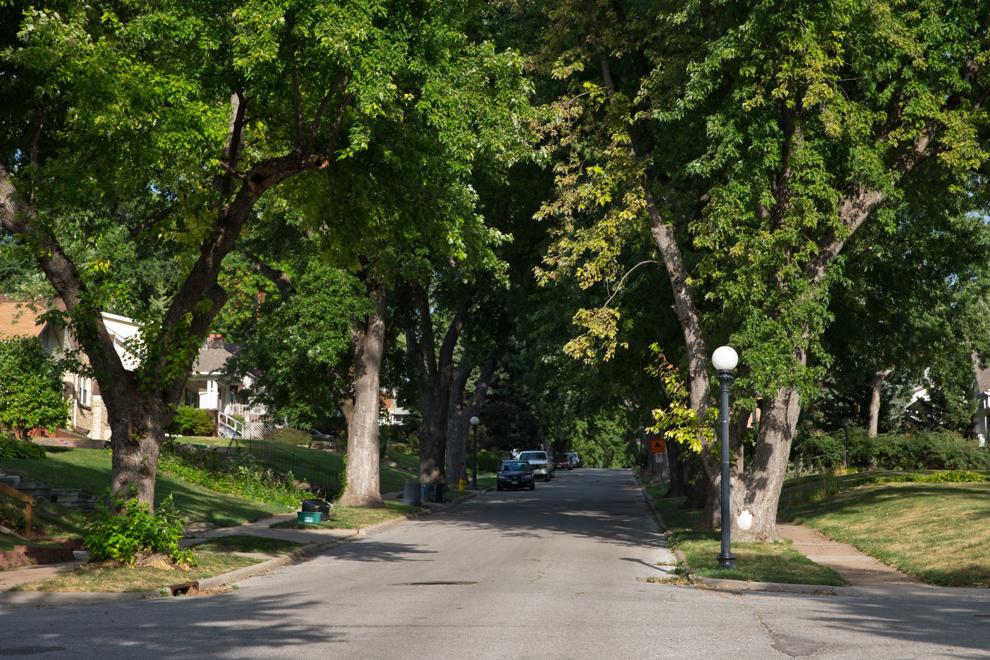 Saddle Creek Road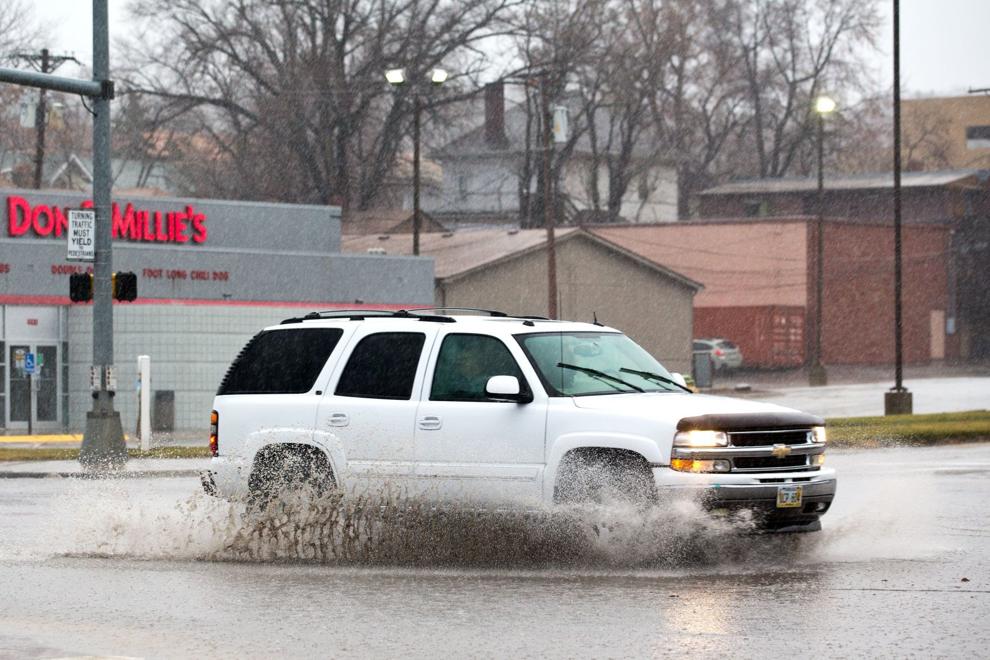 Woolworth Avenue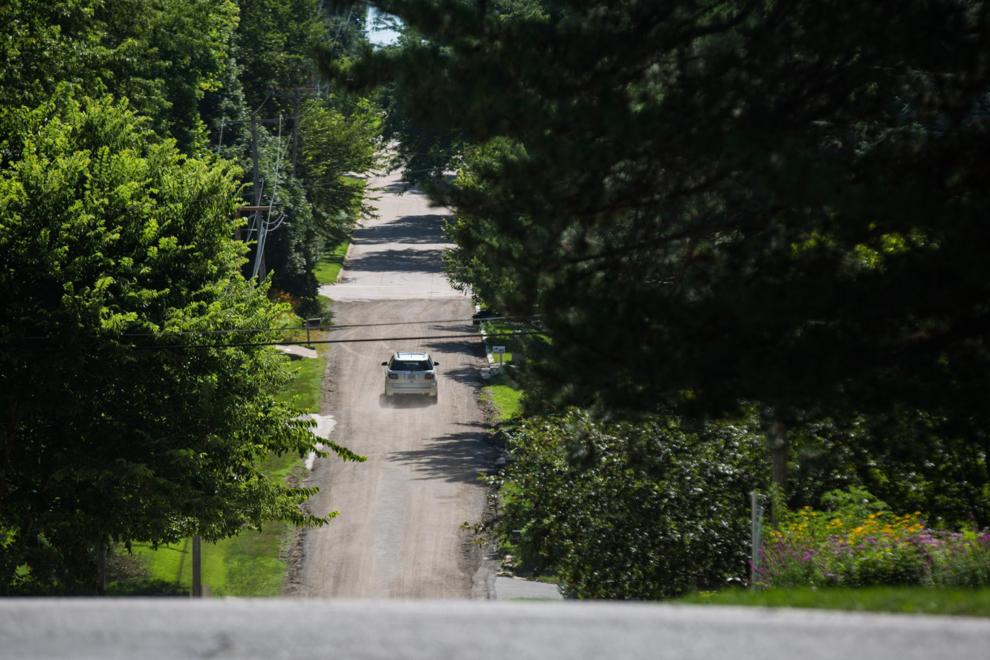 Fred Astaire Avenue