An Omaha resident filed a petition Tuesday to recall Vinny Palermo from the Omaha City Council.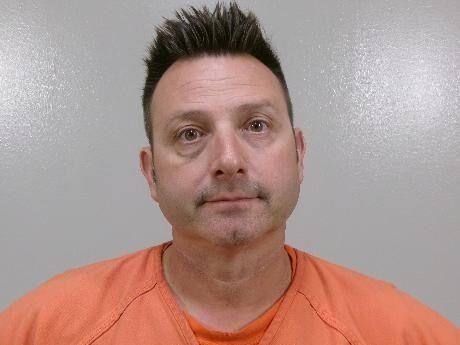 South Omaha resident Jonathan Rentería submitted an affidavit to the Douglas County Election Commission on Tuesday. It was the first step needed to circulate a recall petition, said Brian Kruse, the county election commissioner.
The Election Commission now has five days to notify Palermo of the recall petition. Once notified, Palermo will have 20 days to voluntarily submit a statement of defense. Then the office will produce the petition paperwork for Rentería, the principal circulator of the petition.
From that point, Rentería would have 30 days to gather at least 2,462 signatures, which is 35% of total votes cast in Palermo's district during the 2021 election.
If the signatures are gathered and confirmed, the commission will work with the Omaha City Council to set a special election.
A realistic timeline for a special election, if the signatures are gathered, would likely be late July or early August, Kruse said.
"Could be sooner or later, it's hard to say," Kruse said.
On Tuesday, federal prosecutors filed their own petition to obtain an arrest warrant for Palermo, alleging that he had violated multiple conditions of his supervised release. He was sentenced to four years of federal probation in 2019 after being convicted on three counts of failing to file tax returns.
The new petition alleges that Palermo committed additional federal crimes — those charged in the indictment — while on probation, and that he traveled out of state on two occasions without informing his probation officer. The petition identifies Palermo as a "flight risk."
Palermo was already in custody at the time of the warrant. He appeared in federal court in an orange jumpsuit on Wednesday for a detention hearing related to the indictment.
At the beginning of the proceedings, he was also informed that he could face up to one year in prison for violating his probation.
Palermo's potential removal from the City Council could occur if he has six unexcused absences from council meetings, according to the City Charter.
His fellow council members voted Tuesday to temporarily remove him from his position as council vice president.
The removal took effect immediately. A vote is scheduled for next Tuesday on removing Palermo permanently from the vice president's role, although he would still remain on the council.
There are no city laws or ordinances that require City Council members to resign if they are charged with a felony or come under criminal investigation. The City Charter does state that council members may be removed from office by recall if convicted of a felony or any crime involving a violation of the official oath.
Council members are exploring a section of the City Charter that states no elected official or any officer or employee of the city shall have a financial interest, direct or indirect, in any city contract. One of the nine charges against Palermo includes allegations that he voted on city contracts with Omaha Glass Pro without fully disclosing his interest in the business.
W. Randall Paragas, Palermo's attorney, said earlier this week that his client is eager to respond to the allegations made against him. He said Palermo has not made any decision regarding stepping down from the City Council.