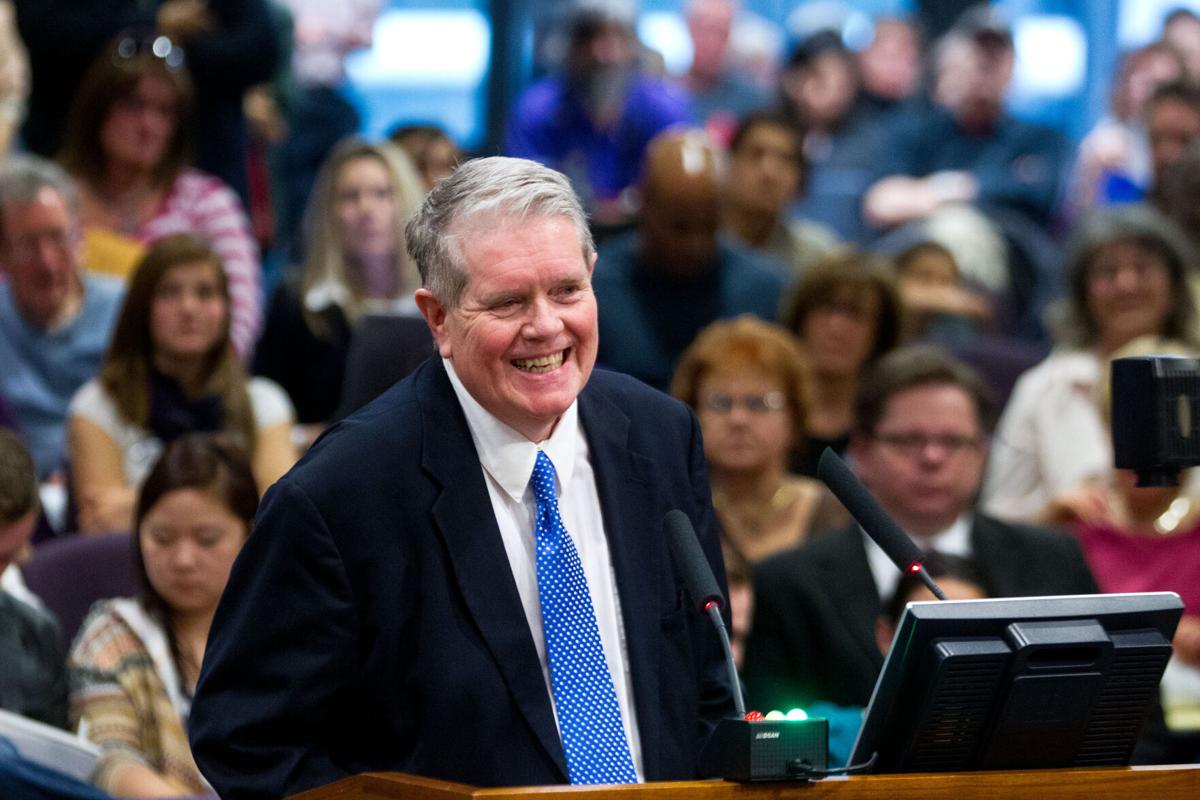 Three current elected officials, two former officeholders and a former U.S. marshal who was an Omaha deputy police chief are among the 14 people seeking to fill the Douglas County Board vacancy created by the death of Mike Boyle.
The committee that will choose the new board member will meet Wednesday to winnow the field to a list of applicants to be interviewed. The meeting is scheduled for 1:30 p.m. in Room 702 of the City-County Building at 1819 Farnam St.
As required by state law, the committee members are County Clerk Dan Esch, County Treasurer John Ewing and County Attorney Don Kleine.
The applicants include Mark Martinez, who was the U.S. marshal for the District of Nebraska from 2010 to 2018 after a 25-year career in the Omaha Police Department.
So did former State Sen. Sara Howard.
The three current elected officials who applied are Kimara Snipes, Ron Hug and Jim Thompson. Snipes is a member of the Omaha Public Schools board. Hug is on the Metro board. Jim Thompson is on the board of the Papio-Missouri River Natural Resources District.
The other applicants are Dawn Blankenship, a catering and events director; Benjamin Cass, a software engineer and congressional district chair of the Nebraska Democratic Party; Daniel Martin, an Omaha police gang unit sergeant; Aubrey Palermo, a registered nurse; Ben Salazar, a South Omaha activist and former publisher of bilingual newspaper Nuestro Mundo; Angel Starks, a Realtor and community outreach coordinator for an education company; Katrina Tomsen, an optometrist and teacher; and Patrick Venditte, owner and operator of Cornhusker Driving School.
The committee is expected to choose someone by the end of October to serve the remainder of Boyle's term representing District 1. The district is in the southeast portion of Douglas County and includes South Omaha, downtown, Blackstone and midtown. The seat will be up for election again in 2024.
The annual salary is currently $56,112. It will jump to $58,356 in 2022.