U.S. Rep. Adrian Smith from Nebraska's 3rd Congressional District was the only member of the Nebraska congressional delegation to vote against formally validating Joe Biden's presidential election victory.
The House similarly rejected an earlier challenge to Arizona's Electoral College results 303-121. The Senate did the same on a 93-6 vote.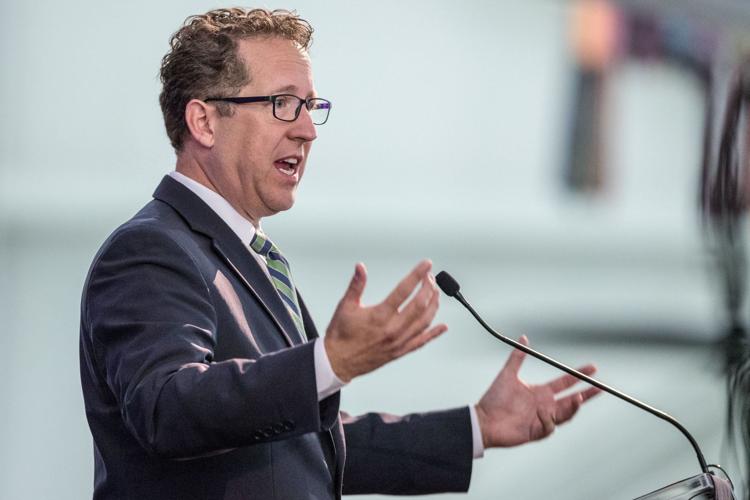 Here's how the Nebraska House delegation voted on the objections to Pennsylvania's and Arizona's votes:
Smith voted yes. Reps. Don Bacon and Jeff Fortenberry voted no. All three are Republicans.
In the Senate, Deb Fischer and Ben Sasse voted no. Both are Republicans.
Bacon, who represents the Omaha area's 2nd Congressional District, said in a statement Thursday that his reading of the 12th Amendment and the Electoral Count Act of 1887 left him voting to formally accept the loss by the candidate he supported, President Donald Trump.
"Congress does not have the authority to overturn a state's certified Electoral College vote unless under specific circumstances, which did not exist in this situation," Bacon said. "My decision is based on legality and evidence, not politics."
Fortenberry, who represents Lincoln and much of eastern Nebraska as the 1st District representative, said in a statement before the votes Wednesday that he would accept the results because supporting the objections to alleged election irregularities would be "inconsistent with my legal obligation and the guidance of my conscience."
The House and Senate certified Biden's Electoral College win after a violent throng of pro-Trump rioters spent hours Wednesday running rampant through the Capitol. A woman was fatally shot, the rioters bashed windows and the mob action forced shaken lawmakers and aides to flee from the building, shielded by Capitol Police.
The rampage began shortly after President Donald Trump repeated his unfounded claims of election fraud to thousands of rallying demonstrators whom he had invited to Washington. Many then surged to the Capitol after he incited them to go there as lawmakers debated the electoral votes.
More than six hours after the violence erupted, lawmakers resumed their session.
Thirteen Republican senators and dozens of GOP representatives had planned to force debate and votes on perhaps six states' votes.