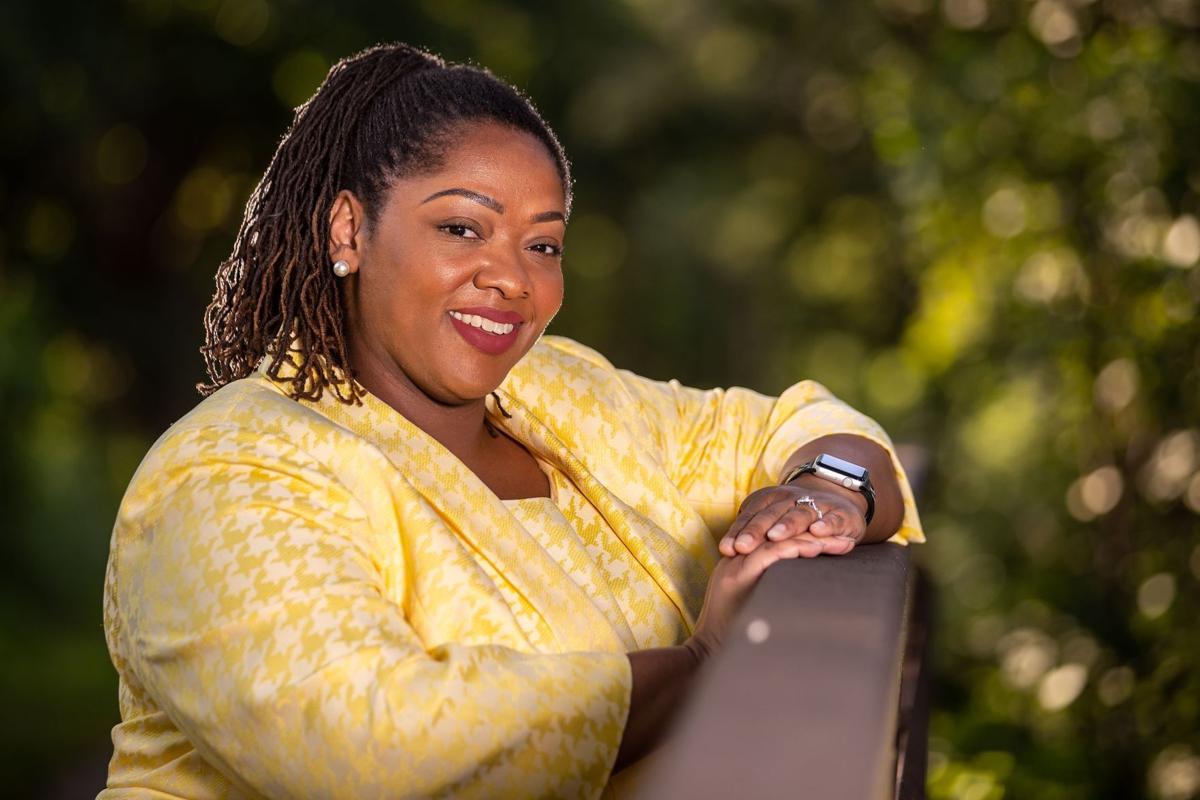 WASHINGTON — Alisha Shelton was 12 years old when her family left Staten Island for Nebraska, and the girl from the big city wasn't sure what to expect from her new home — she didn't even know what a cornfield looked like.
Before long, however, she was working on a detasseling crew and marveling at the warmth and community spirit of her neighbors. Those early years in Nebraska helped shape the person she would become.
"It was the basic foundation that has really built my personality and my work ethic," Shelton said.
Now a 38-year-old Omaha mental health practitioner, Shelton finds herself in one of the weirder Nebraska political campaigns in recent memory. Shelton was among the seven candidates seeking the Democratic Senate nomination, but Omaha baker Chris Janicek won.
And Janicek has insisted he's not going anywhere.
"Everyone should hear this and hear this now. I will be on the ballot come November 3rd," Janicek said in a press release this week. "If you won't or can't forgive me, then don't vote for me."
He brought up suggestions that he doesn't stand a chance against incumbent Republican Sen. Ben Sasse and noted that Democrats haven't won a House or Senate race in a while.
"I am here working for a chance to serve the people of Nebraska and I will not give up," Janicek said. "If you would rather vote the way (party chair) Jane Kleeb tells you to, then that is your choice. I for one, say it's time for change. I want to help with that change. THAT'S why I will continue to run for United States Senate."
If Janicek does not step aside by Sept. 1, party officials expect to instead push a write-in candidate but have not indicated who that would be.
Shelton is barred from running as a write-in candidate because she lost in the primary. That means her campaign is now in an odd position of pushing forward in the hopes that Janicek steps aside but also knowing it all could evaporate in a few weeks if he does not.
In an interview, Shelton said Janicek's refusal to withdraw is a distraction from important issues such as the ongoing COVID-19 outbreak — a pandemic she says requires a united, bipartisan response.
"We need elected officials and legislators that are working to help represent us and make our lives easier and make it more attainable to achieve the American dream," Shelton said.
Shelton said she wants to run against Sasse in part because of their differences on health care policy — his 2014 campaign was rooted in his opposition to the Affordable Care Act.
Shelton is past president of the Omaha alumnae chapter of the Delta Sigma Theta Sorority Inc. Kaylene Page served as the group's secretary with her and recalled how Shelton researched the way other chapters conducted their business to improve the local organization. That included restructuring the executive board, Page said.
She also recalled how Shelton brought into the conversation people who had something to contribute but were tentative to speak up.
"Alisha is really good at being able to notice those people," Page said. "It's probably the therapist in her."
Shelton knows her 2020 Senate campaign could come to an abrupt end Sept. 1, but she's also looking down the road.
"If Chris Janicek does not step down, I will be running for 2024 against Deb Fischer," Shelton said.
Get Government & Politics updates in your inbox!
Stay up-to-date on the latest in local and national government and political topics with our newsletter.