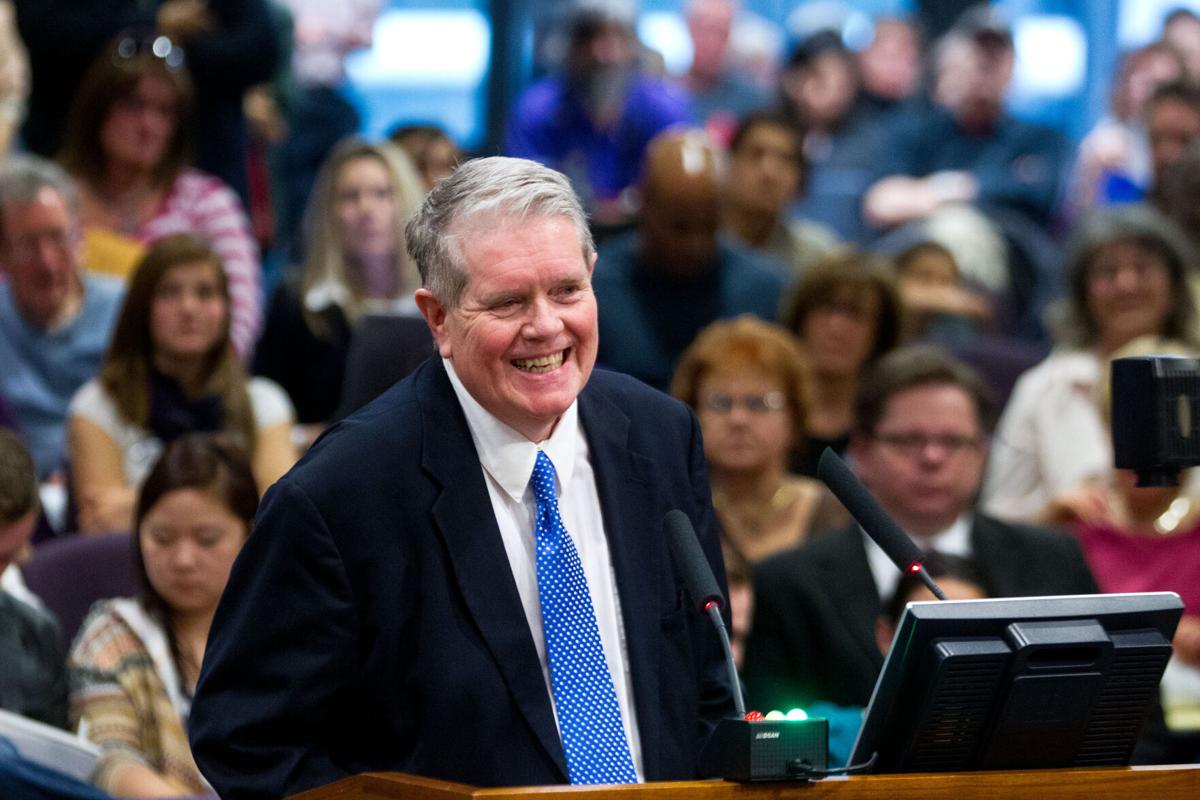 Douglas County officials are now accepting applications to fill the seat previously held by the late Mike Boyle on the County Board.
Registered voters who have lived in Douglas County District 1 for at least six months can submit a letter of application to County Clerk/Comptroller Daniel Esch. Letters can be mailed to 1819 Farnam St., Civic Center H08, Omaha, NE 68183 or emailed to Esch at daniel.esch@douglascounty-ne.gov. Applicants must also include their résumés and residential addresses, according to a press release.
All materials must be received by Esch's office by 4:30 p.m. Monday, Oct. 4. All submissions will be made public.
Boyle, a former Omaha mayor, was appointed to the seat on the Douglas County Board in 1997. He continued serving until his death Sept. 13. He was 77.
"Though I can only aspire to be a portion of the public servant that Mike was, I can commit to absolutely doing my best to serve our community with compassion, diligence, and efficiency," Garcia said in a statement.
District 1 is in the southeast portion of Douglas County and includes South Omaha, downtown, Blackstone and midtown.
Esch, County Treasurer John Ewing and County Attorney Don Kleine will review all applications and résumés. At least some applicants will be interviewed.
Per state statute, Ewing, Kleine and Esch, who make up the Appointment Committee, will fill the vacancy during a public meeting. The committee has tentatively scheduled public meetings for Wednesday, Oct. 13, at 1:30 p.m. and Friday, Oct. 22, at 9 a.m.
A decision is expected to be made on or before Oct. 28 during a public meeting.
Whoever succeeds Boyle will be up for election in 2024. The annual salary is currently $56,112. It will jump to $58,356 in 2022.
---