The two men running to represent southwest Omaha on the City Council work in different fields related to housing and construction, and both have ideas about what the city can do to spur more affordable housing.
District 5 includes the Millard area and generally stretches from 84th Street to 192nd Street and from West Center Road to Harrison Street. The city's officially nonpartisan general election is May 11. Early voting began Monday.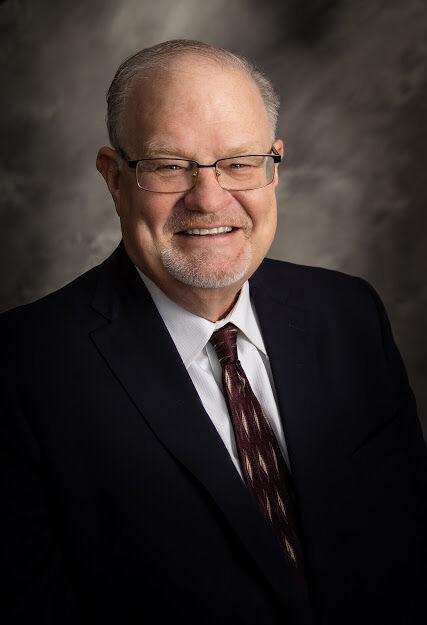 Don Rowe, vice president of sales for Millard Lumber, and Patrick Leahy, a senior architect and planner at CMBA Architects, both talk about the concept of "missing middle housing": duplexes, fourplexes and other buildings sized somewhere between single-family houses and massive apartment complexes. Such housing can lead to denser, more walkable neighborhoods.
Rowe, a Republican, wants to take a hard look at Omaha's zoning laws. He says the city can make it easier for developers to build new housing on smaller pieces of land, and allow for a mix of denser housing options in more parts of the city.
Smaller projects that include more units can lead to lower construction costs, lower rents and better utilized land, he said.
"You've increased the density, but you haven't really affected the neighborhood much," Rowe said.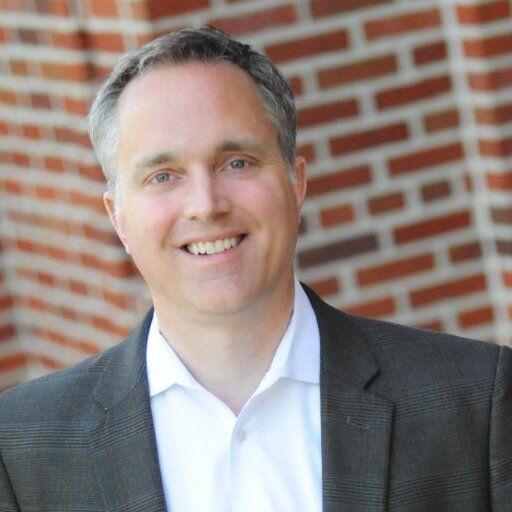 Leahy, a Democrat, said such housing will be vital to the city's future growth. City planners say Omaha could run out of room to expand westward in the next few decades, and finding ways to create infill housing will be important to keep the population, and thus the tax base, on an upward trajectory, he said.
Leahy said Omaha's current master plan — which was crafted in the mid-1990s and has been updated multiple times since — is due for a larger comprehensive review.
"The business community has told me that it's out of date," Leahy said.
Rowe said his 25 years of business experience will make him a good asset to city budget planners as Omaha works to emerge from the coronavirus pandemic. He said federal stimulus dollars will one day run dry, and if local tax revenues are slow to rebound, the city will need to make difficult decisions.
"We're going to have some pretty serious discussions on the spending side to make sure everything's equalized," Rowe said.
Among the two, only Leahy has previous elected experience. He served from 2001 to 2010 on the Metropolitan Community College Board of Governors, where he said he helped manage student growth and made decisions on how and whether to build up infrastructure.
Leahy said his time on the board, as well as his work with clients, has taught him the value of listening to multiple perspectives. If elected, he said he'll hold listening sessions with neighbors.
"You find out what they want, they tell you their problems, and they probably have some solutions," Leahy said.
Rowe said he's a typical conservative Republican, fiscally and socially, who supports the Second Amendment and opposes abortion.
Leahy described himself as a "moderate Democrat" more akin to JFK-era Democrats or Reagan Republicans.
On policing, both candidates said they want the Police and Fire Departments to have the support and funding they need to hire enough employees, buy enough equipment and receive proper training. Rowe has received the endorsement of the Omaha Police Officers Association and said he would oppose any effort to defund the police.
Leahy said he would not vote to take money from the department for alternative policing options. If an idea is good enough, he said the city can find the money elsewhere. He said officers have a duty to care for the health and well-being of those in their custody. He'd also explore increasing penalties for those who harm officers.
Leahy said it's possible the city's trash contract needs tweaks, as some residents have told him that they're unhappy with parts of it, including having to pay for additional carts and the fact that the spring period of unlimited yard waste collection doesn't begin until mid-May.
He also wants to the city to do more to provide broadband internet to children who don't have access.
Rowe said he wants to make sure Omaha fosters a welcoming business environment that encourages economic growth. He'll also keep a close eye on taxes and spending.
The outcome of the race will play a key role in the partisan makeup of Omaha's next City Council. There are now four Democrats on the council, after council member Colleen Brennan switched to the Republican Party following her fifth-place finish in the primary. She was appointed to the District 5 council seat in January after her predecessor, Rich Pahls, was elected to the Nebraska Legislature.
Come election night, the District 5 race could be a nail-biter. In the primary, which featured a crowded field of seven candidates, Rowe narrowly edged Leahy by 74 votes.
Both men said the bulk of city business — filling potholes, clearing snow and providing consistent trash collection — have nothing to do with their party affiliation. And both said they want to provide great services to residents.
"I'll be able to disagree agreeably," Rowe said of potential conflicts at City Hall. "We'll be able to come to some sort of a compromise."
"If I don't know something, I don't just sit on a board and spout opinions on my limited knowledge," Leahy said. "I go out and (seek expertise) from the people that are in that business, and that's how we'll make (the city) better."