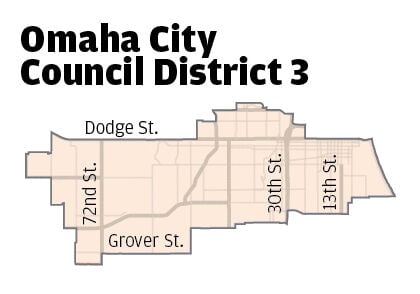 A Democrat and a progressive independent will vie for the open District 3 seat on the Omaha City Council.
Danny Begley, the lone registered Democrat in the four-person primary race, finished first in Tuesday's primary.
Cammy Watkins, a nonpartisan who serves as deputy director of the nonprofit Inclusive Communities, finished second and will advance to the May 11 city general election.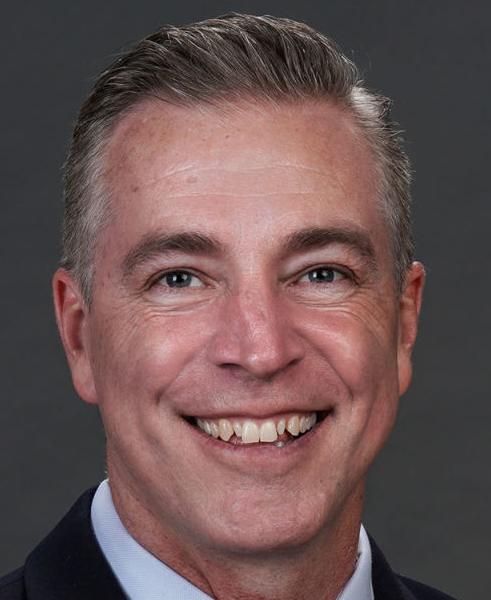 Begley earned more than 40% of the vote in unofficial returns, and Watkins received about one-third of the vote.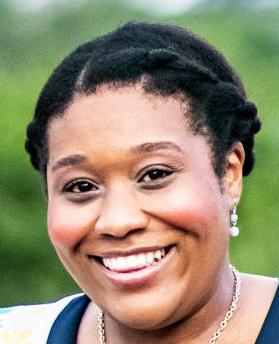 Begley said he was excited by the results after months of hard work going door to door to talk with voters. He thanked voters for their support and said he would work to earn the support of people who didn't vote for him.
"It's pretty humbling to finish on top in this race," he said.
Watkins said she was excited by how the numbers were turning out and the way "people showed up for us."
"I think it's really telling of what Omaha is ready for right now," said Watkins, who ran a campaign promoting progressive policies over politics. Watkins prioritizes issues including affordable housing, racial equity, transportation access, environmental sustainability and climate change.
Begley and Watkins finished well ahead of Jen Bauer, president of the Aksarben/Elmwood Park Neighborhood Association, and conservative Republican Gilbert Ayala.
District 3 covers parts of downtown and midtown, stretching west past 72nd Street. It leans Democratic, with more than 48% of the district's registered voters. Another 26% are nonpartisan, and nearly 24% are Republican.
Begley has a union background and experience in public office.
He was appointed to serve on the board of the Papio-Missouri River Natural Resources District in February 2019, then won election last November.
Begley, who works as a claims representative with the Omaha Public Power District, also is vice president of the International Brotherhood of Electrical Workers Local 1483 and is treasurer of the Omaha Federation of Labor.
He has promoted the importance of maintaining streets and infrastructure and supporting high-paying jobs in Omaha through partnerships with city government.
Watkins has a 19-year career working with nonprofits, including the Sierra Club and Habitat for Humanity of Omaha. Watkins also brings union experience, previously serving as president of a Sierra Club union.
As a registered independent, she says wants to honor the integrity of Omaha's nonpartisan city elections.
---
Our best Omaha staff photos of March 2021