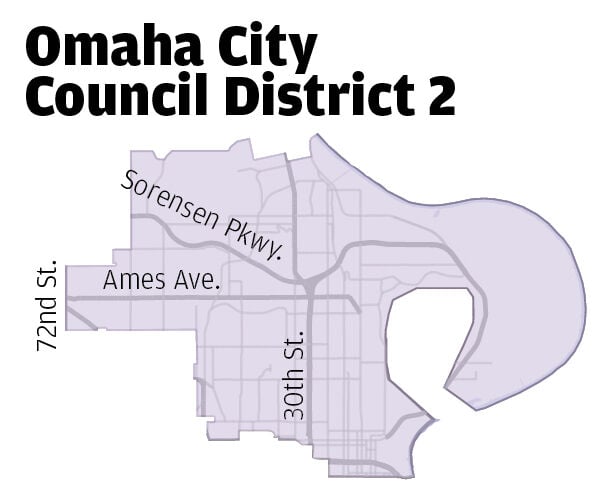 Northeast Omaha voters will choose between one of the longest-serving members on the City Council and a political newcomer to represent District 2.
Councilman Ben Gray, 71, who has held the position since 2009, will face off against Juanita Johnson, 59, who defeated a crowded field of challengers.
In the primary race, Gray received about 40% of the vote, while Johnson edged out candidate Jonathan C. Lathan by fewer than 70 votes to move on to the general election.
Gray led Johnson by about 1,100 votes in the primary.
Gray said his record on the council is clear by the increase of businesses and economic development in North Omaha, including along Ames Avenue and the shopping plaza at 56th Street.
He pointed to his work with Step-Up Omaha, which aims to connect young people with summer jobs, and his successful introduction of an equal protection ordinance that bans discrimination based on a person's sexual orientation or gender identity.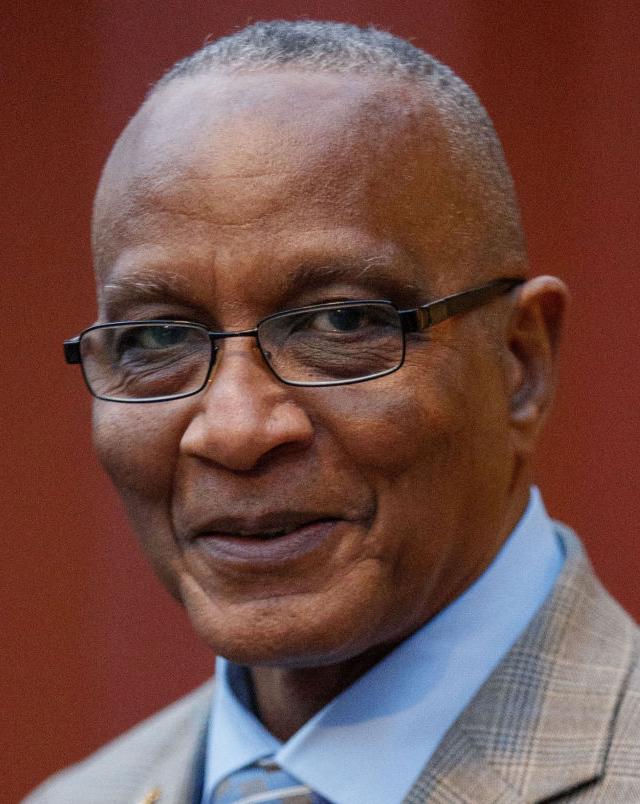 "Accomplishments versus promises, that's the difference," he said, adding that his work has brought much-needed investment to the district. "For all 12 years, I've produced major legislation that has kind of spurred North Omaha."
For Johnson, who is chair of the 24th Street Corridor Alliance and president of the Long School Neighborhood Association, more work is needed. She said the district needs residents' input on how their community can improve.
Johnson said she would work to increase city funding for development in North Omaha but also would work privately with local nonprofits to invest in the community.
"They feel hopeless, they feel that their voices are not heard, that they don't make a difference, that they have no say in their future as it relates to District 2," she said. "North Omaha has gone neglected for decades ... residents are not consulted or given opportunities the same as other districts."
If elected, she wants to create a Believe Town Hall Center where residents can gather, share ideas and connect on opportunities. She also wants to make sure the Omaha Housing Authority Homeownership Program is accessible to all residents. She also said she would consider changing the City Council meeting time away from Tuesday afternoons so more people could attend.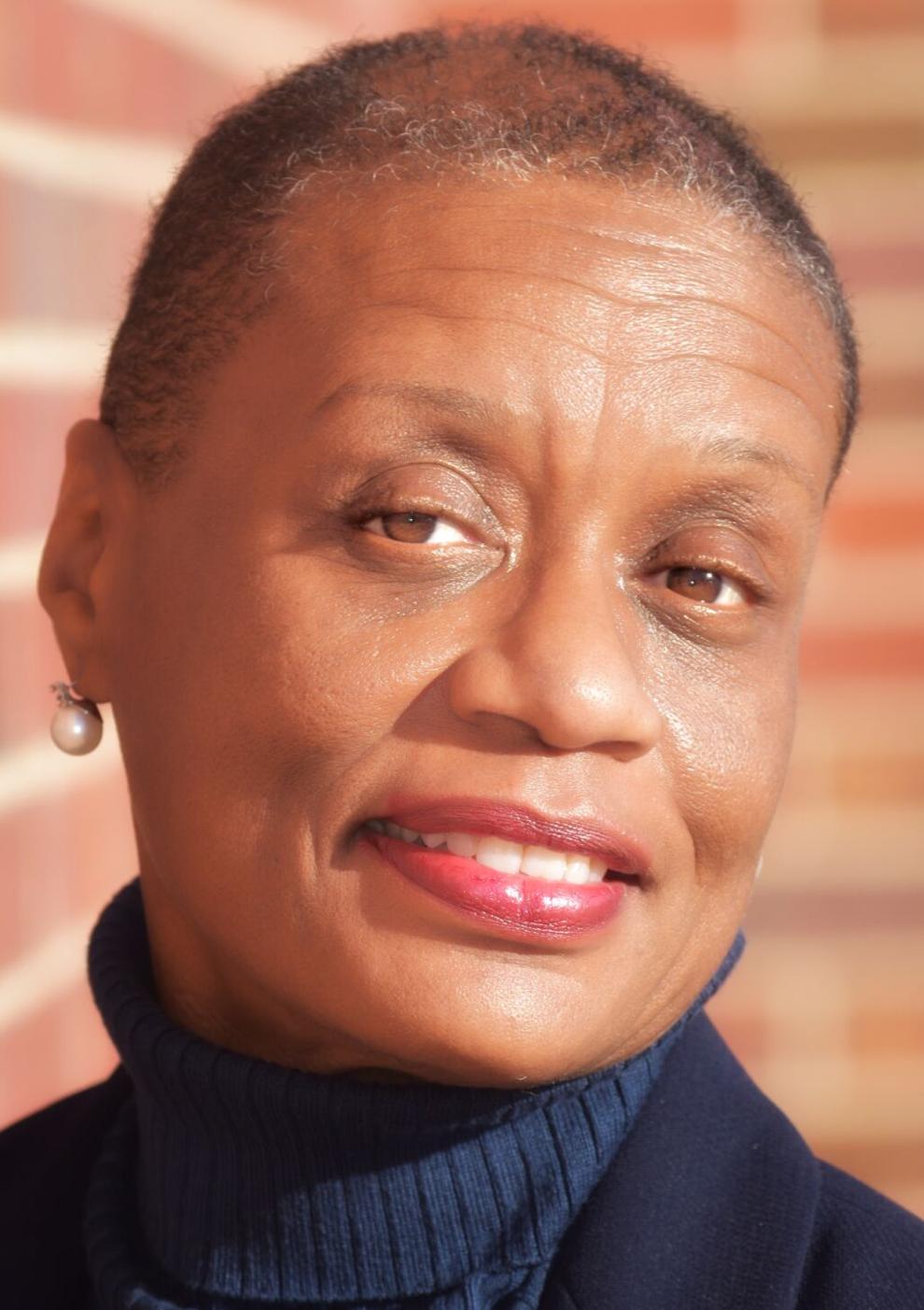 "We wonder why there's no participation," she said. "Are we meeting folks where they're at? Are we engaging everyone?"
When asked for the differences between her and Gray, she said she was a listener and a doer and someone who cares about the community.
Gray said he has been available to listen to residents during his tenure on the council. Before the pandemic, he said, he held at least five town halls per year to hear constituents' concerns.
Gray said his pressing issue is fixing Omaha's affordable-housing issues, which have been compounded by the economic pressures of the pandemic. He recently voted to provide $22 million for rental assistance and said he is committed to wisely using federal money to "stabilize our community."
As a co-sponsor of Omaha's mask mandate, which expires in late May, Gray said he'll look to epidemiologists and monitor the city's COVID case rates to then make a decision on whether to extend it.
"We're gonna follow the science," he said. "We're not gonna follow conspiracy theories, we're not gonna follow gynecologists, we're not gonna follow chiropractors, but the people who know infectious diseases the best."
Johnson agreed and said she would make an informed decision based on vaccination rates and the number of cases. She said she also would seek the advice of medical experts.
The two candidates both said they believed the jurors in the trial of former Minneapolis Police Officer Derek Chauvin rightly evaluated the facts and returned with the correct verdict. Both said there was much more work to do in addressing racism, diversity and inclusion, but that the Omaha Police Department is not like the Minneapolis department.
Gray has been a strong supporter of Omaha police and lauded the department's community policing work when activists this summer wanted the council to allocate more money from the police budget to other city services. He noted 2019, when officers were hours away from going an entire year without firing a gun at someone.
"I don't compare Omaha to other police departments. Omaha is separate in and of itself. They don't operate the way these others do," he said. "We need to continue our work here in Omaha. We don't have a perfect department, we have a good department. There's always things that need to be changed and training that needs to be had."
Gray said he watched Omaha police officer body camera footage of the Nov. 19 fatal shooting of Kenneth Jones when it was released to the public on Friday. While he praised the department for sharing the video, he declined to comment specifically about the incident.
"The thing that I am pleased about, the Police Department released that video so people can have an opportunity to look at it themselves," he said.
Johnson said she has a good working relationship with Omaha Police Chief Todd Schmaderer because of her engagement in her community organizations. She acknowledges, however, that others have had different experiences. The goal, she said, is to continually work to get better.
"If we believe everything that's good and never look for improvement, we could very well look like Minnesota," she said. "We need to constantly always examine prospects for improvement."
---