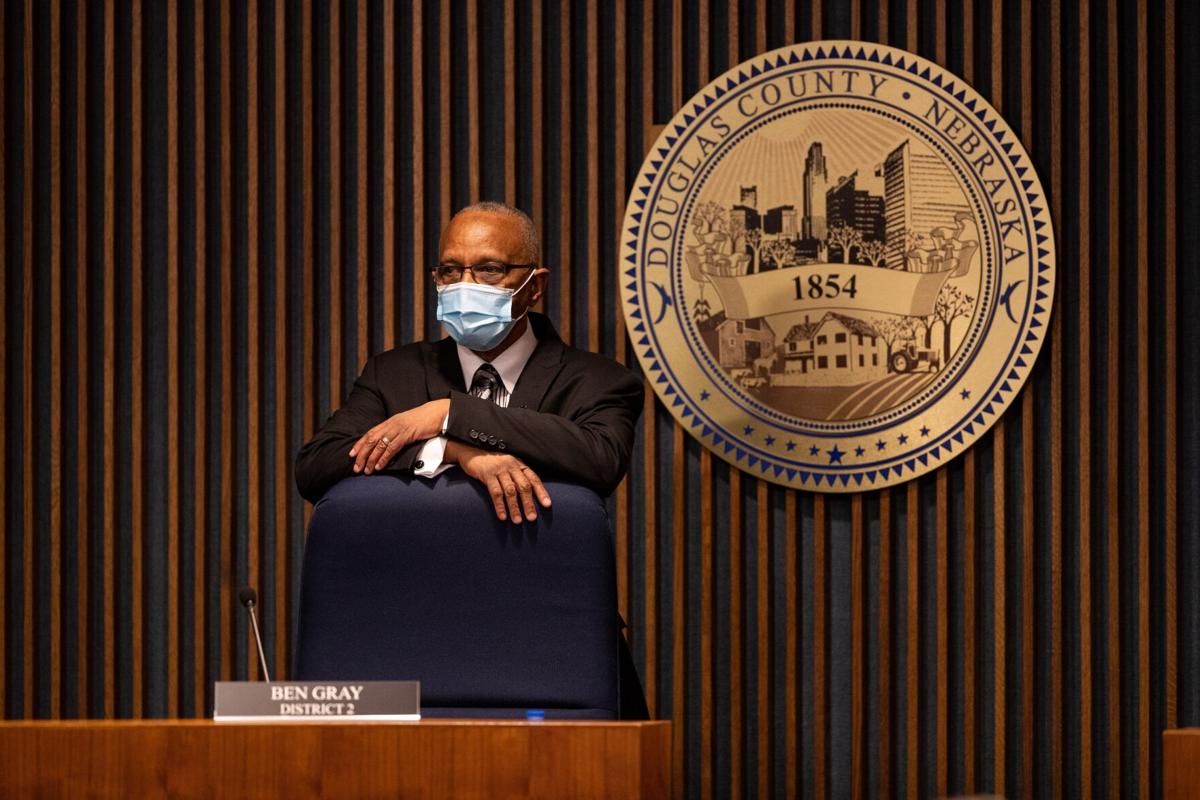 Reflecting on 12 years as an Omaha City Council member, Ben Gray said he's proud of the city he and his colleagues have created — and vowed that his work in the community is far from over.
Gray on Wednesday acknowledged his loss to Juanita Johnson, who in June will take the North Omaha City Council seat that Gray has held since 2009.
"It was a really good, fought-out battle, and at the end of the day, she won," Gray said during a press conference in a City Council conference room. "I'm wishing her a lot of luck."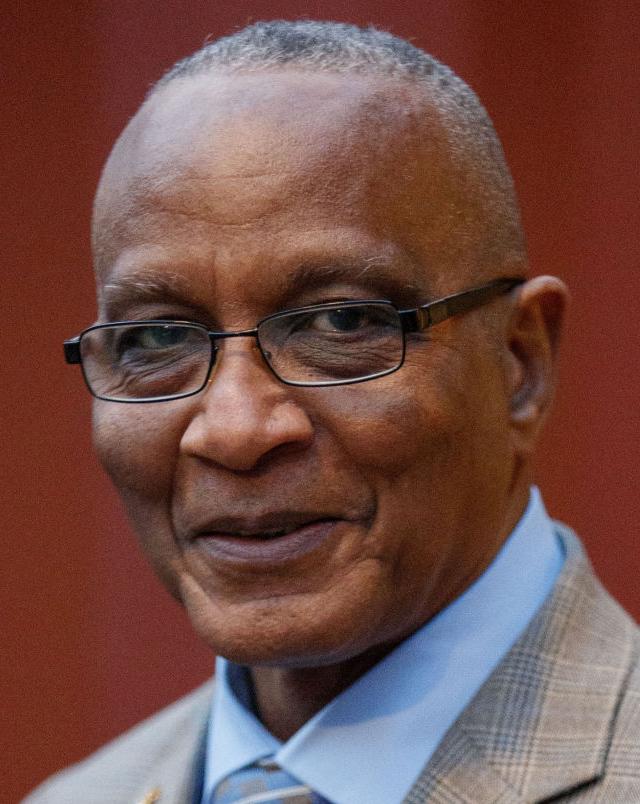 In unofficial results from Tuesday, Johnson was ahead of Gray by more than 800 votes. The final tally will be released Friday.
Gray recognized fellow council members he has worked with over three terms, saying that many of them formed a bond that helped push the city forward. While they didn't always agree, Gray said, they held respect for one another and set aside differences "to produce some really good work for the City of Omaha."
Among the accomplishments he's most proud of, Gray named the creation of the Fred & Pamela Buffett Cancer Center, which received some funding through a 2012 tobacco tax passed by the council. He also pointed to revitalization along Ames Avenue in his district, and a project called Fair Deal Village MarketPlace — a series of shipping containers that have been redesigned as retail spaces. The development sits on what was once a vacant lot along North 24th Street.
During his council run, Gray also advocated for small businesses, fought to combat racism and was an original sponsor of the city's mask mandate to help mitigate the coronavirus.
Asked why he thought voters chose Johnson over him, Gray said he didn't have any concrete answers beyond speculation.
One possibility, Gray said, is a climate of anger in Omaha that exists in the country at large. He didn't name specific events, but since Gray's second reelection in 2017, conversations on policing and race have intensified.
"They had to have somebody to blame it on, so I guess I'm the guy," Gray said.
The retired television news host, producer and photojournalist has largely been a defender of the Omaha Police Department. He's argued that the department's diversity, instances of weapon use and commitment to community engagement put it head-and-shoulders above other departments. He's also been a key player in helping the department increase its diversity.
But in the wake of 2020 protests over police conduct and racial equity, his policing views at times drew anger and criticism, in part from young people who live in his district.
Gray also was asked about his collaborations with community movers and shakers. He said he's heard rumors of criticism over his professional relationships with both "Black and non-Black" partners in developing North Omaha.
"It's going to take that if you're going to make any moves in city government," Gray said. "If you're going to get anything done, those collaborations are necessary.
"Whether those collaborations hurt or not, that could possibly be one of the reasons why (I lost). I don't know for sure."
Gray said he was concerned about low voter turnout in District 2, and said the issue may be one of his focuses in his post-council life. But he stressed that low turnout in no way diminished "the quality" of Johnson's win.
"There's still quite a bit of work that still needs to be done, and I'm hopeful that Ms. Johnson and her team will be prepared to roll up their sleeves and get that done," Gray said.
The 71-year-old did not directly say whether he'll consider another council run. He said he's going to take time to consider his options. People can expect to see him involved in job creation efforts and other community initiatives in the near future, he said.
In the short term, he said he plans to spend more time with family and friends.
"I don't intend to forget about this community; I don't intend to stop work in this community," Gray said. "I'll just have to do it at a different level."
---