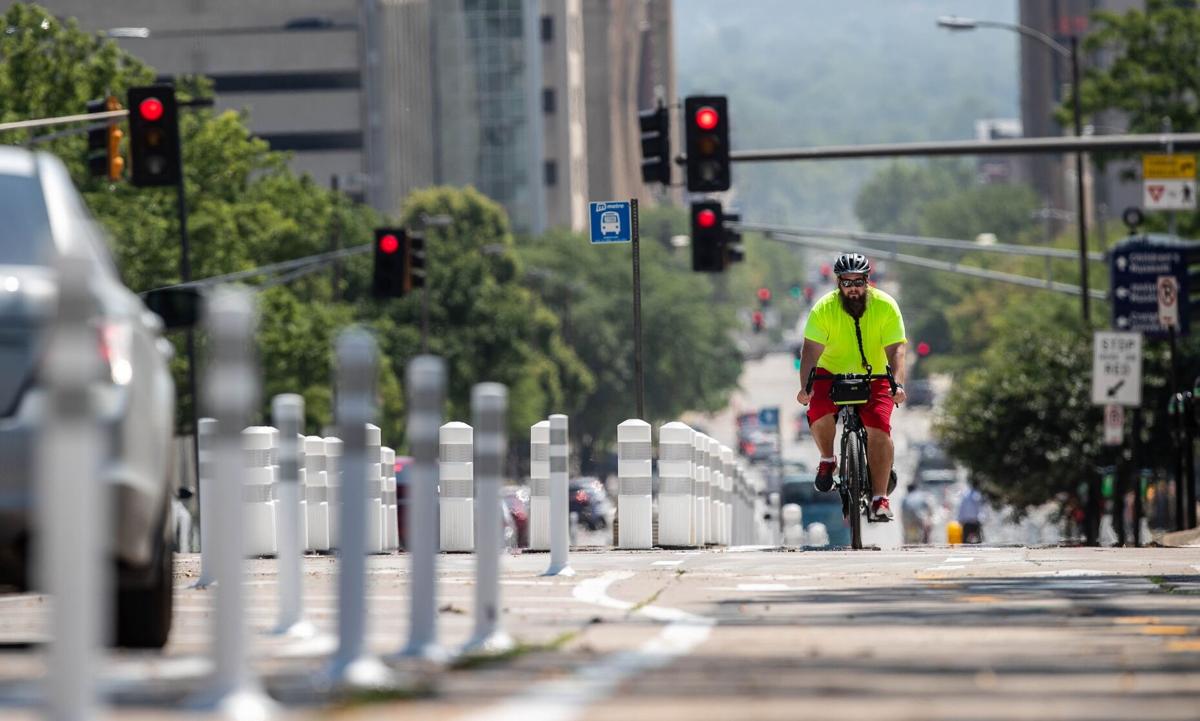 Legal assistance for those facing eviction, a permanent protected bicycle lane and more trees to replace ones lost to storms and pests are among the amendments proposed to Omaha Mayor Jean Stothert's 2022 budget.
City Council members last week submitted the changes they would like to see made to Stothert's proposed $456.1 million general fund budget and the city's next capital improvement program.
The council will discuss and vote on the amendments at its 2 p.m. Tuesday meeting, which is sure to include debate among the officially nonpartisan council's four Democrats and three Republicans about which spending proposals should be approved.
Each year, Stothert meets with council members during the budget planning process to learn of the projects and priorities they hope will be included. But the mayor also typically leaves $200,000 in contingency money for council members to divvy up among community groups and other priority projects.
As of Friday, council members had submitted about $250,000 in amendments. They will need to find that excess money elsewhere in the budget, reject one or more of the proposals or reduce the total amounts of each proposal to maintain a balanced budget.
Approval of each amendment requires a simple majority of four votes. Stothert has the option to veto any amendment; the council can override a veto with five votes.
Read on to learn about the proposed amendments:
Protected bike lane, bicycle/pedestrian master plan
Since July, Omaha cyclists have been able to test out the city's first protected bike lane along Harney Street in midtown and downtown.
Council President Pete Festersen is seeking to amend the proposed 2022-27 capital improvement program to permanently fund the lane, which right now is being paid for through private money.
The Market to Midtown Bikeway, a 2-mile, two-way lane from 10th Street to Dewey Park, is a pilot project currently set to run for 18 months. The lane is protected by bollards and set between the curb and parallel parking spaces.
During a public hearing on the budget earlier this month, multiple speakers said they would like to see an expanded network of protected bike lanes.
Another proposed amendment to the capital improvement program would provide funding for recommendations that stem from a bicycle/pedestrian master plan expected to be completed in 2022.
In partnership with the Metropolitan Area Planning Agency, the city is seeking proposals through Oct. 12 from firms interested in creation of the master plan. The city is seeking to develop a plan for "improved and safer walking, bicycling and other forms of micro-mobility (such as scooters) for transportation and recreational opportunities," according to a city document.
"It's both a short-term and long-term strategy to improve the bike and pedestrian infrastructure throughout the city," Festersen said.
Mental health
Festersen has also proposed directing $90,000 to the Community Alliance's Family Education Services program, which provides training and support to families of those with mental illnesses at no cost.
The money would allow the alliance to hire another staff member, who could help the program reach a couple hundred more families, Festersen said.
"It's been successful with individuals and families experiencing mental health crisis to get them the resources they need and help them with strategies to prevent crisis from occurring so it doesn't ratchet up to the level of having to call the police," he said.
Eviction legal assistance
Councilwoman Aimee Melton, who has been volunteering with other local attorneys to represent people facing eviction for nonpayment, has requested funding to help the volunteer effort.
The Douglas County Tenant Assistance Project was started a few weeks ago through the Nebraska Bar Association's Volunteer Lawyer Project.
Attorneys have been showing up to court to offer representation to those who are facing eviction for nonpayment. Earlier this month, the federal Centers for Disease Control and Prevention approved another eviction moratorium in counties experiencing substantial and high levels of community transmission of the virus, which includes the Omaha metropolitan area.
But Melton said the participating attorneys often have little information about the people they're trying to help before they go to court. She is requesting $50,000 to pay a full-time employee to oversee the project, someone who can coordinate volunteer attorneys and prepare case files.
"If we could have the cases a little more prepared for the attorneys that are coming in, that would be very helpful," Melton said.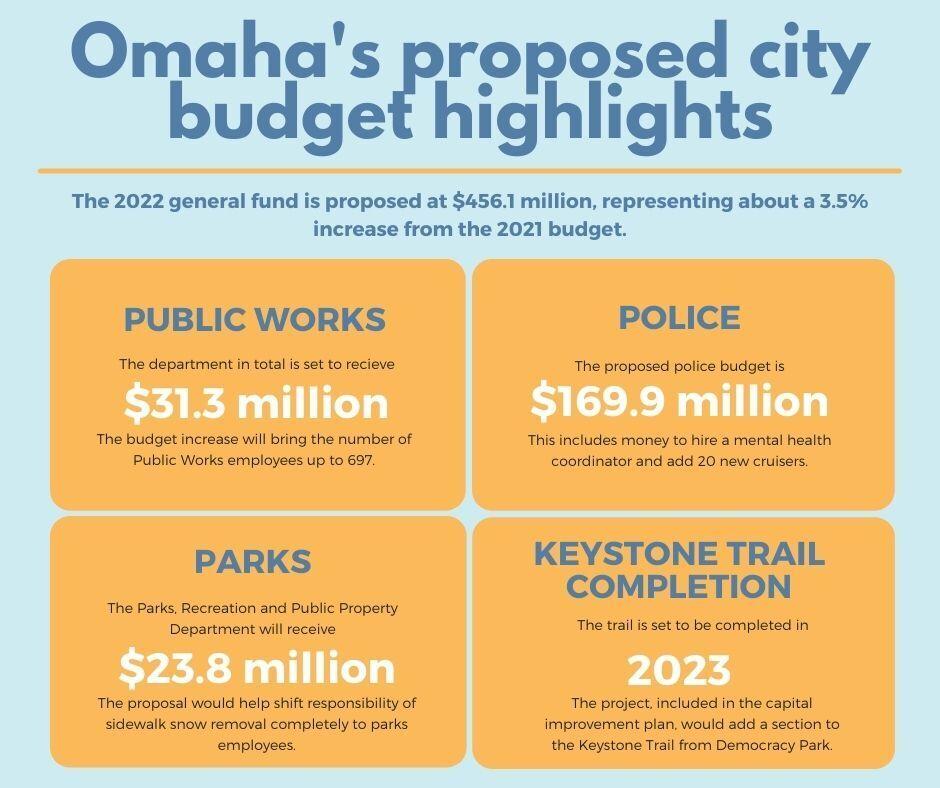 This spring, the city received $22 million from the federal government for rent and utility assistance. The city has contracted with the Metro Area Continuum of Care for the Homeless to administer the program and distribute money.
Melton said she and other attorneys have encountered tenants as well as landlords who did not know that both parties can apply with MACCH for assistance. She said the success of the program will help more MACCH dollars be used.
Melton said Friday that she was unsure how much rental assistance money remains available, "but it's a lot."
If the city ultimately learns that money from the rental assistance program or the latest round of federal coronavirus relief money can be used to pay for the position, then the $50,000 would be available for something else, Melton said.
Tree-planting
Another request by Festersen would direct $15,000 to Keep Omaha Beautiful to help the group with its tree-planting efforts.
Since the first signs of emerald ash borer infestation in Omaha in 2016, the city has tried to save ash trees via treatment. But the city has recently shifted to removing the trees afflicted by the beetle, citing the threat of personal injury and property damage.
Meanwhile, a damaging July windstorm that officials have said was one of the worst on record in Omaha also brought down scores of trees, largely in the eastern part of the city.
A new tree costs about $200, and the extra city funding would likely help Keep Omaha Beautiful raise more private dollars in addition to continuing its planting work, Festersen said.
The city and Keep Omaha Beautiful have programs to plant new trees that are expected to continue for several years.
North Saddle Creek improvements
A three-block stretch of North Saddle Creek Road from the Northwest Radial to 50th Street would be beautified under another capital improvement program amendment proposed by Festersen.
Similar to business improvement districts in Dundee, Benson and Florence, the project would add landscaping, parking, bike lanes and pedestrian amenities — "all the things that a business district needs to be successful," Festersen said.
A pedestrian bridge that spans the Northwest Radial near Hamilton Street is also in need of updates, he said.
The updates would complement the historic nature of the area and benefit existing popular businesses such as the Saddle Creek Breakfast Club, Sgt. Peffer's and The Homy Inn, he said. And new investments in that area are in the works, Festersen said.
There's philanthropic interest in the project, Festersen said. He expects to raise about $1.5 million in private money for the streetscape plan, similar to private money raised for the Benson, Dundee and Florence improvements districts.
The proposed amendment would allow for design of the streetscape project in 2022 and construction in 2023.
Small-business consultant
Councilwoman Juanita Johnson has proposed the hiring of a consultant, at $40,000 a year, to assist small-business owners and those interested in starting their own small businesses.
Johnson said such a consultant could work with small-business owners who want to expand their business and keep tabs on new business opportunities.
"I'm trying to think outside the box based on other things that we've done in the past," she said. "We've not yielded many results."
Skilled trades
Councilmen Danny Begley and Vinny Palermo have proposed $40,000 for the Nebraska Center for Workforce Development and Education to help connect young people with skilled trade jobs.
One of the group's programs pairs young, nonviolent offenders who are coming out of incarceration with unions that provide mentorship and employment opportunities. Begley said the program helps keep such young people from returning to prison while providing them with good-paying jobs and skills to live productive lives.
"They're on the tax rolls, they're productive and they can take care of their families," Begley said.
The program also works with schools to connect young people with similar work opportunities.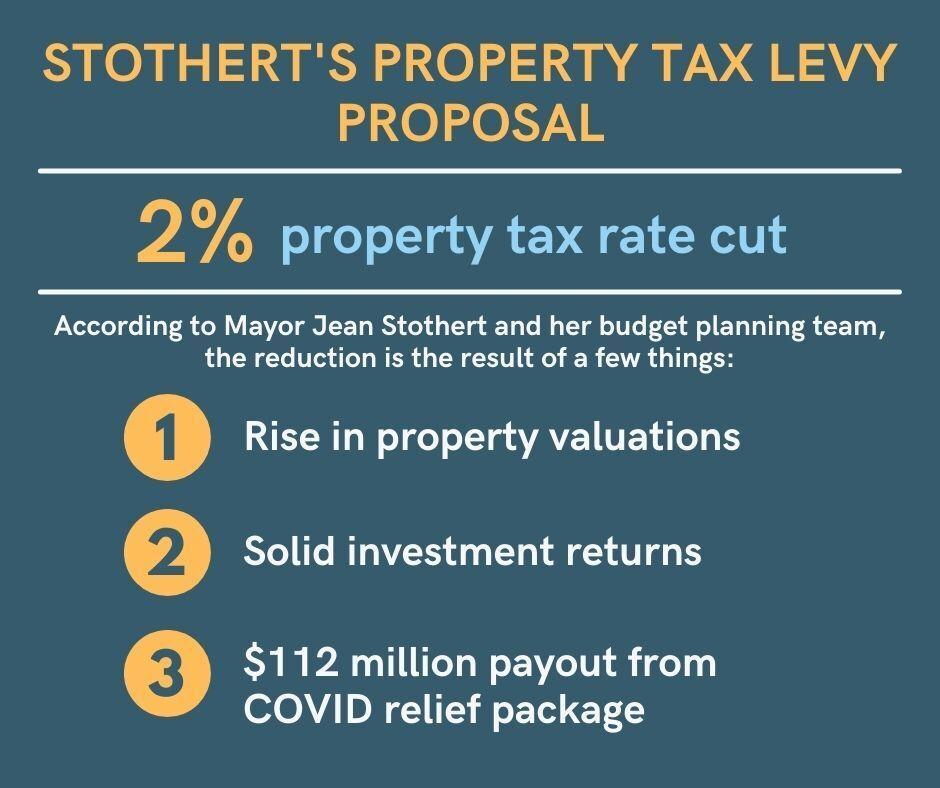 Webpages for council members
Another amendment by Johnson proposes $15,000 to create customizable webpages for council members.
Johnson said the pages would allow council members to keep residents informed of city business that may affect their businesses or families, from construction updates to storm and emergency information.
The sites could also be used to post job information and solicit community feedback, Johnson said.
The city's current website has individual pages for council members that include their biographies and contact information.
---