Residents of southwest Omaha have had a few months to get to know Councilwoman Colleen Brennan, who was appointed in January after her predecessor was elected to the Legislature.
Brennan, a Democrat, may benefit from having a voting record and higher name recognition than she otherwise would have had. She faces six challengers — three Democrats and three Republicans — in the primary for the District 5 seat.
Brennan and those running against her — a workforce and education director, a mediation coach, an architect, an insurance agent, a lumber sales executive and a union stagehand — say the suburban council district could benefit from better public transportation, among other points of agreement. But they vary on how to address the pandemic recovery, policing in Omaha and other issues.
Omaha's primary election is April 6. The top two vote-getters in the mayoral race and the seven City Council districts, regardless of party affiliation, will advance to the May 11 general election.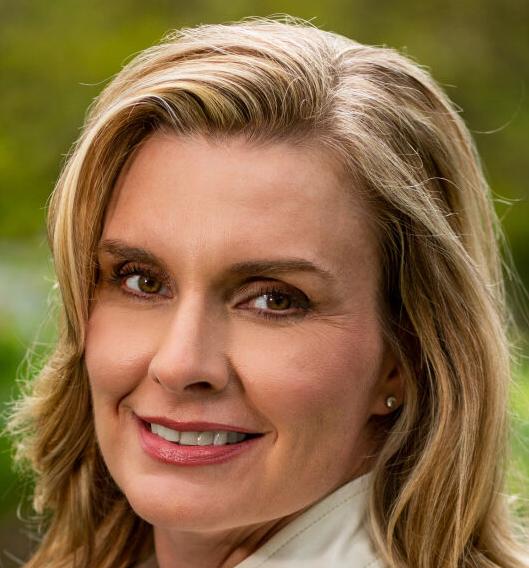 Brennan, who works for an insurance marketing company, said much of her focus is on providing quality city services: ensuring that roads are safe and passable and that trash gets collected on time. She said constituents talk to her about potholes more than any other issue.
She said the city must find ways to close the gap on an estimated shortage of 80,000 affordable housing units. She also talks about providing better public transit routes, including bicycle lanes.
"If we are going to be a world-class city, we're not going to be able to keep up with everybody needing a car to get to work," Brennan said. "There's got to be some other ways for people to get around."
She has also said she will be an advocate for people with disabilities. One of her children, Matthew, who died in 2015, was born with nonverbal autism and epilepsy. She helped successfully push for passage of a state law that requires insurance companies to cover intensive therapy for autistic children.
Brennan has faced criticism over blog posts she wrote on race relations, the coronavirus, American election integrity and an array of other topics. Some said one post in particular reinforced racist stereotypes, but she has also been defended by community leaders, including Councilman Ben Gray. Brennan has said the post's ideas were based on conversations she has had with others, and were meant to start conversations.
She continues to express herself through the blog, which she said she started out of frustration with a political system that she called divisive and extreme.
"If you have any questions, come to me directly, and I'm happy to discuss anything with anybody," she said.
Brennan said it would be "irresponsible" to take money from the Omaha Police Department. She said she supports more training for officers and, in some cases, dispatching people such as mental health workers rather than officers.
"Right now, I'm still learning how to do my job," Brennan said. "I'm running my campaign, and I'm making sure my constituents' needs are being met."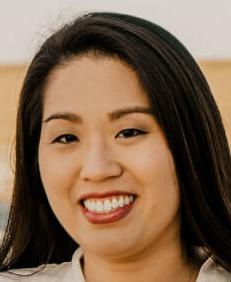 Kate Gotsdiner has worked in Nebraska politics in a variety of roles, including as a staffer for former Sen. Ben Nelson, on Bob Kerry's 2012 Senate campaign and as a legislative aide to State Sens. Matt Hansen and Mike McDonnell. She said she is passionate about working on the policy side of politics.
"I have that drive and the desire to work with everyone to be as inclusive as possible," she said. "My whole campaign is about inclusivity."
Omahans should be able to access all parts of the city, even if they don't have a car, Gotsdiner said. She wants the city to explore a pilot program for bicycle lanes and expand bus service to underserved areas, including far western parts of Omaha.
She said the city needed stronger action to combat the coronavirus, including an enforceable mask mandate — a measure she said will still be necessary until a significant portion of the population has been vaccinated. Gotsdiner said the city can do more to help everyday people with federal pandemic relief money.
She said she doesn't support defunding the police, but does support reallocation of some resources to allow officers to build stronger ties with the community and provide more mental health co-responders.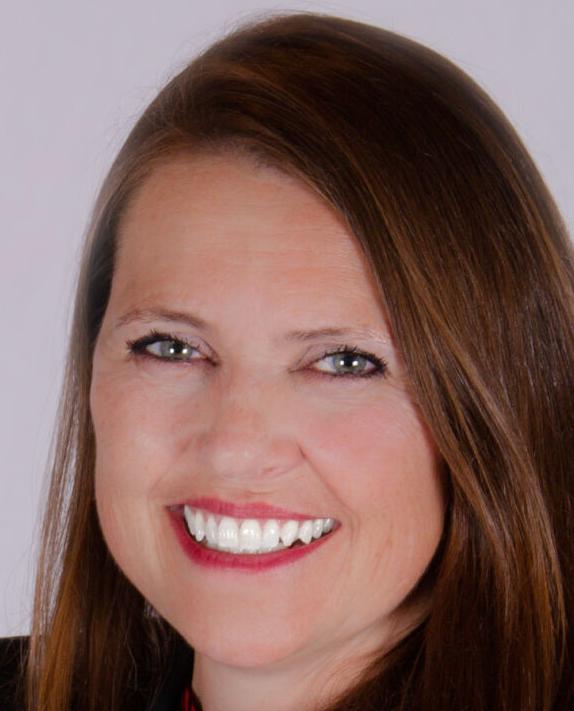 Kathleen Kauth, who runs a mediation and conflict coaching firm, said the Omaha City Council would be well served by her skills at getting people to talk and listen to one another. Her campaign focuses are personal responsibility, strengthening small businesses and reducing government intervention.
She said Omaha needs to reexamine its business regulations to make it easier for people to start or maintain their livelihoods. Kauth said she has talked with developers who are frustrated by Omaha's permitting process, including how long it can take to receive a permit. She worries that the city is losing projects to Sarpy County.
"We have got to make it easier for people to do business in Omaha," Kauth said.
She said she wants Omaha to let its mask mandate expire on May 25. People need to make their own risk assessments, she said.
Kauth said she has conducted mediation training with Omaha police officers. She said officers cannot be replaced by social workers, but she does support a team approach to some policing issues.
Patrick Leahy, an architect, said local leaders should leave partisan politics and opinions out of decision-making and instead rely on data, research and policies that have been proven in other cities.
Leahy said he would like Omaha to get creative with the federal pandemic relief money it receives. He believes that it can be used for projects like road and bridge replacement along with utilities infrastructure, including providing high-speed wireless internet to the city.
"If you have great infrastructure, you can learn better, you can work better — people want to locate here because things function better," Leahy said.
He said he would like to see the new ORBT rapid bus system expanded westward on major thoroughfares such as Maple, Center and L Streets.
Leahy said he supports fully funding the police. He said he thought that the department handled the summer protests in a fair manner, allowing people to demonstrate for much of the day before giving warnings that crowds needed to disperse by a certain hour.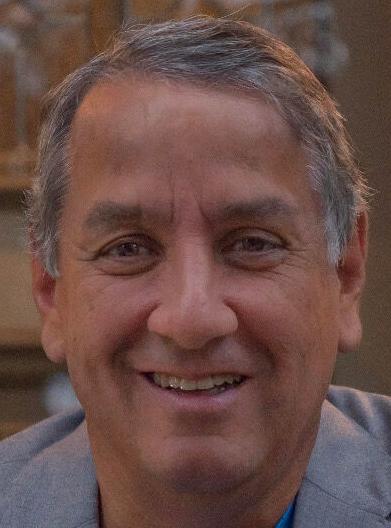 Jeff Moore, an insurance agent who serves on the Omaha Planning Board, said the city's westward expansion is expected to cap out in the next 20 to 30 years.
He wants Omaha to focus on building up, providing infill and "missing middle" housing. He said he would advocate to change tax-increment financing rules to prompt developers to include a percentage of affordable housing units with market-rate developments.
"We'd have projects that would be beneficial to everybody," he said.
Moore, who volunteers at the Omaha Visitors Center, said city leaders can do more to attract tourists, who provide important streams of tax revenue to the city. He said he would work with the Chamber of Commerce, the city and entertainment businesses to find new ways to bring visitors to Omaha.
He said the Police Department may need more funding for more training to ensure that all citizens are treated "civilly and safely."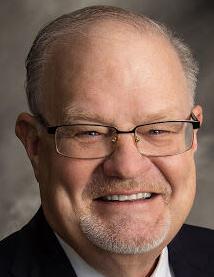 Don Rowe, vice president of sales at Millard Lumber, describes himself as a commonsense, conservative Republican who wants to help Omaha attract new businesses and new people.
He said there's opportunity to make better use of the land in west Omaha by building denser housing. Omaha is facing a crisis of too little affordable housing and too few starter homes, he said.
While he initially didn't think that a mask mandate was an appropriate response by the government, Rowe said he has come to see masks as a small price to pay to ensure that small businesses stay open and children remain in school.
Rowe said that he is supportive of the Police Department's work to incorporate mental health co-responders, but that he would never support policies to take funding away from the police.
"We have a first-class Police Department, a first-class chief, and we need to fund them and train them," he said.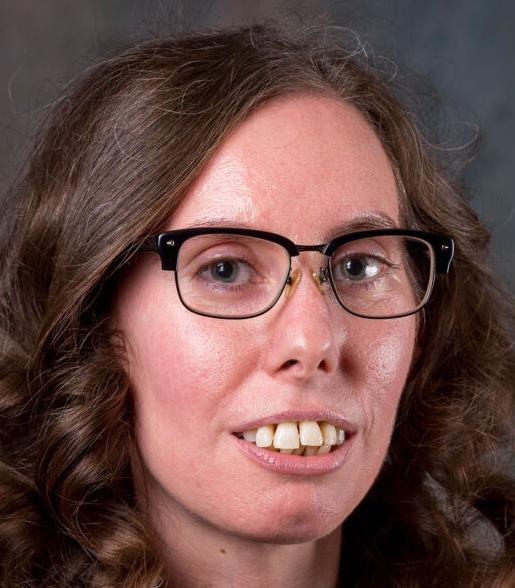 Destiny Stark, a union stagehand with the International Alliance of Theatrical Stage Employees, Local 42, said she is an advocate for worker rights and wants Omaha to do more to promote trade jobs in addition to the traditional college route.
"It is a fantastic avenue for folks to be able to get out of poverty, to have a better quality of life, to get into safer, affordable housing," Stark said.
Stark said Omaha needs to expand its transportation options, including protected bike lanes, to better connect people to jobs. She said she would hold city employees and private contractors accountable to clear snow from crosswalks and other public infrastructure for those who don't use a car.
She praised the Police Department's mental health co-responder program and said the city needs to build upon it.
---
Our best Omaha staff photos of March 2021