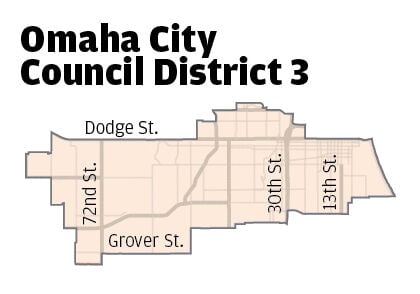 Both candidates vying to represent the downtown and midtown areas on the Omaha City Council say their backgrounds make them the right fit for the role.
Danny Begley, a Democrat, finished first in the April primary for the District 3 seat with 4,230 votes. Cammy Watkins, a nonpartisan, netted 4,124 votes.
They're running to replace incumbent Chris Jerram, who has held the seat since 2009 but is not running for re-election.
The general election for City Council, which is officially nonpartisan, is May 11. Every Omaha voter will be able to vote in the mayor's race and in the race for the City Council district in which they live.
District 3 runs roughly from the Missouri River to 90th Street and Dodge Street to Grover Street.
Both Begley and Watkins bring union experience to the table. Begley, a claims representative with the Omaha Public Power District, also previously has held public office. He was appointed to serve on the board of the Papio-Missouri River Natural Resources District in February 2019 and then won election in November.
Watkins, deputy director of Inclusive Communities, has a 19-year career working with nonprofits.
Begley, 52, said he will continue to listen and learn from voters in his district as the general election approaches.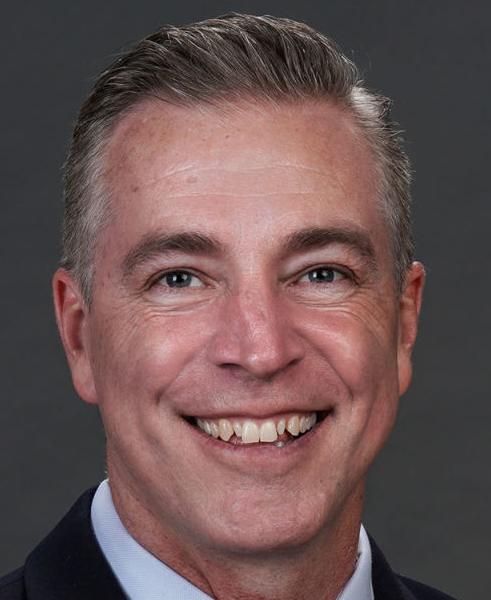 His top priorities would include street improvements, affordable housing and pushing for a higher minimum wage.
In talking with voters as he knocks on doors, Begley said, people have overwhelmingly brought up city streets and potholes as a top issue. A $200 million street maintenance bond issue is a good start, he said, but ultimately is just a "Band-Aid."
Federal funds, he said, could help the city improve infrastructure. Filling spots in the street maintenance department, which he said is understaffed, also would help.
Begley said he also wants to prioritize good-paying jobs and economic development, specifically citing the University of Nebraska Medical Center's Project NExT to create jobs in District 3.
Begley also said he would support the fight for a $15-an-hour minimum wage. That would play into other issues such as affordable housing and accessible transportation.
"They're all connected," Begley said. "Good-paying jobs, infrastructure, all these things tie together. You've got to weave them and have the discussions."
Public safety and having well-trained police officers and firefighters is another priority, Begley said. While he's not in favor of defunding the police department, he does want transparency and accountability.
Watkins, 40, said she was happy with the results of the primary. She said she and her team will continue bringing "fresh ideas" to the campaign trail as they approach the general election.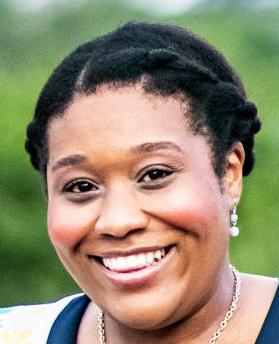 If elected, Watkins said, one of her top priorities would be working to provide affordable, accessible and safe housing.
If things continue the way they have gone in the city, she said, more people will be in need of housing than what the city has available. Low- and moderate-income individuals and families may struggle to afford the price of a new home, she said.
Watkins said steps need to be taken to define affordable housing and create a picture of what accessible housing looks like.
"If we can tackle this big, hard problem, we will start to see a change in the rest of our economy," she said.
Watkins said the city should update its master plan to address other issues, including trash and recycling services as well as accessible transportation.
A seat on the City Council wouldn't be Watkins' first experience in moving the community forward. She has sat on multiple committees, including one for fair housing.
"Some folks, they look at me and say, 'This girl came out of nowhere.' There's this assumption that people have to pay their dues before getting in office," Watkins said. "... I've been working grassroots in this community and I love this city. This is a continuation of what I've been doing."