Mark Gruenewald often has been at odds with the Papio-Missouri River Natural Resources District.
Gruenewald, who just finished a four-year term on the board, differed with his colleagues and the administration multiple times. For what his colleagues say was his "abusive behavior," he was censured twice.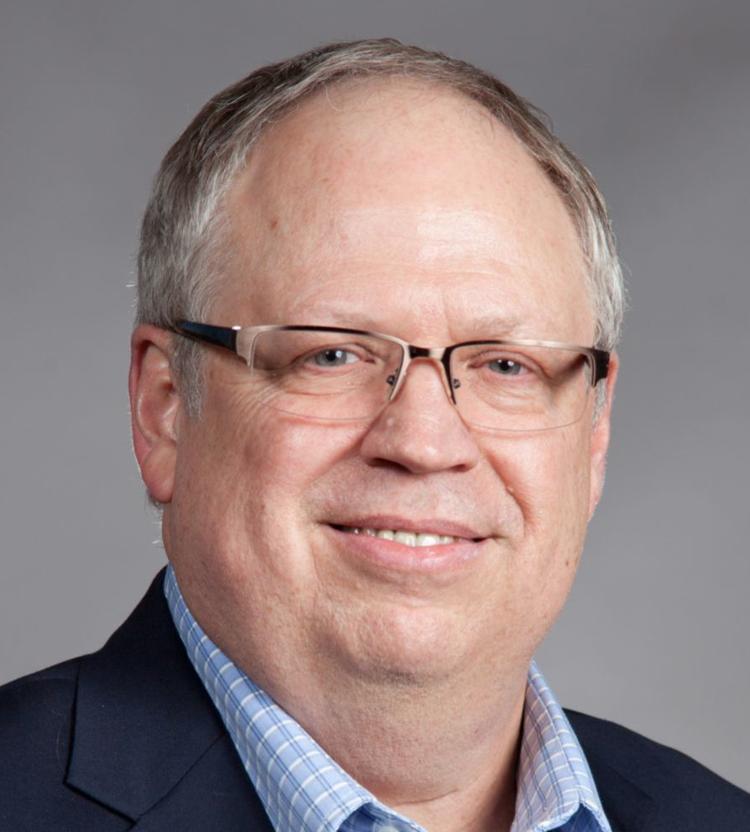 Among Gruenewald's criticisms as he leaves the NRD board: He says his fellow board members adopted a policy, over his objection, that left it unable to take a legal vote the first two weeks of the year and left a large swath of the district without representation.
Other board members and the NRD's attorney disagree.
At issue is a board policy that stipulates that board members serve four-year terms that end Dec. 31. The problem? New members won't get sworn in this year until mid-January, based on the date set in the Nebraska Constitution.
Gruenewald was among six incumbents on the 11-person board whose positions were up for election in November. Four incumbents were re-elected, one lost, and Gruenewald didn't run for a second term. He instead made an unsuccessful bid for the State Legislature. (Gruenewald's Subdistrict 9 covers portions of western Douglas and Sarpy Counties.)
Gruenewald contends the policy applies to all six board positions, whether or not the incumbents were re-elected.
Board attorney Brent Meyer said the intent of the policy was to apply only to board members not returning for a new term. Regardless, if something comes up, the NRD will find a way to address it, he said.
Meyer, Board Chairman Jim Thompson and others say the policy likely has no tangible effect because the board doesn't convene between the December and January meetings. This month's committee meetings are Jan. 12, and the full board meeting is Jan. 14, when the new board members will be sworn in.
If an emergency arises, the new board members can be sworn in early, Thompson said.
"It's not a problem," Thompson said. "He's trying to make it a problem. ... He is totally misinformed and that's unfortunate. He's been misinformed for the four years on his term."
Gruenewald said he sees the censures as an indication he was asking uncomfortable questions.
"Protecting taxpayers is our sworn duty," he said. "That's why I asked questions."
That's not how the NRD or board see it, according to Meyer.
"It wasn't due to the subject of the questions," Meyer said. "It was the abusive and disrespectful language used."
The new policy on board terms was proposed in 2018 as part of a review of NRD rules. It was approved in January 2019 on a 9-1 vote, with Gruenewald dissenting.
The policy's goal was to formally excuse departing board members from attending board committee meetings in January. That's according to Meyer and a board memo by General Manager John Winkler.
In years past, the district had an informal policy of telling departing board members they didn't have to attend the January committee meetings, Winkler and Meyer said.
In his memo to the board, Winkler said state statutes provide no clear guidance on when NRD board terms end.
The Papio-Missouri NRD policy is unusual enough that officials with the Nebraska Association of Counties, the League of Nebraska Municipalities and the Nebraska Association of Resources Districts said they weren't aware of another elected body with a similar one.
Gruenewald wanted the board to rescind the policy. He placed it on the November agenda of the appropriate board committee, and Meyer reviewed it for committee members. Gruenewald didn't attend, and the committee didn't act.
Gruenewald said he still thinks the policy should change.
"It doesn't make any sense because my district won't have any representation until the January meeting," he said.
Flood of 2019: The aftermath and the recovery
As Nebraska and Iowa brace for the possibility of spring flooding here's a look back at the devastating floods of 2019.