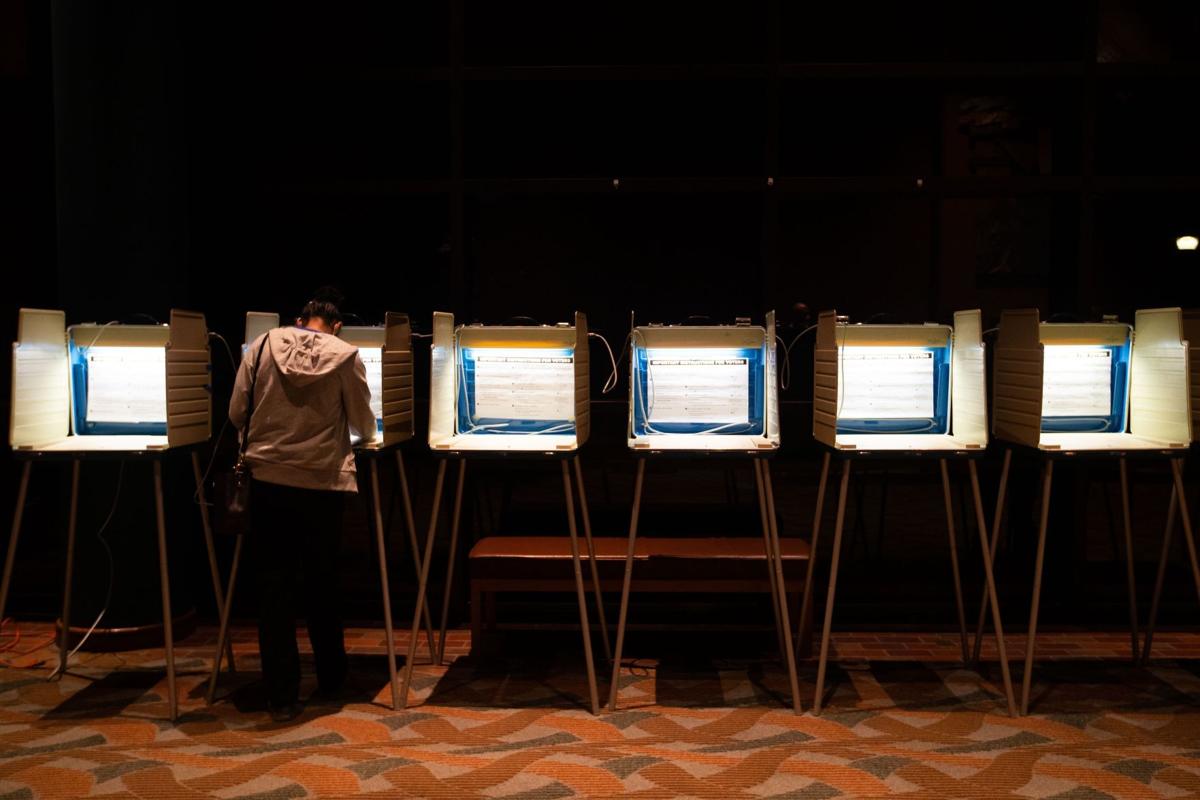 Douglas County's top election official is sticking to his decision not to send early ballot request cards to all registered voters ahead of Omaha's spring election, despite bipartisan requests from city and county elected officials to do so.
That means Omaha voters who are not on the county's permanent vote-by-mail request list will need to request an early ballot in writing if they want to receive one for the April 6 primary and May 11 general election. People already on the list — about 145,000 — should have received a request card within the last week.
On Tuesday, the Omaha City Council and the Douglas County Board both unanimously approved resolutions that asked Election Commissioner Brian Kruse to send the cards to all voters, as officials did ahead of the 2020 primary and general election.
As a result of twice sending the cards to all voters in 2020, Douglas County's permanent vote-by-mail list grew by more than four times from January 2020 to last month.
But in a press release sent after those votes were taken, Kruse said officials will stick with their original city election plan created months ago.
"I am confident voters in Douglas County and the City of Omaha understand how to vote early," Kruse said in the release. "... If voters have questions or need assistance, they are encouraged to call my office."
The election commission can be reached at 402-444-8683 (VOTE).
Sending request cards to the remainder of the local electorate — an additional 166,000 voters — would cost about $65,000, Kruse has said. The resolution passed by the City Council recommended using up to $35,000 from the city's liability contingency funds on top of $35,000 the city had already set aside for additional election-related expenses.
But the decision was ultimately up to Kruse. Lancaster County's election commissioner said last week that his office also won't send ballot request cards to all voters for Lincoln's spring city elections.
Kruse has faced criticism for the decision. Advocates of sending request cards to all voters argued that voting should be as easy as possible.
"I am so disappointed in this decision," tweeted Precious McKesson, the Nebraska Democratic Party's finance director.
Voter turnout for Omaha's city elections, which occur in odd years the year following presidential contests, is typically much lower than for regular elections. Higher turnout could have political ramifications, because while Republicans usually turn out higher numbers in Omaha city elections, Democrats outnumber Republicans in the city by more than 24,000 voters.
Omaha's spring election includes the mayoral race and all seven City Council districts. Incumbent Mayor Jean Stothert is running again and faces a field of diverse candidates seeking to unseat her.
Kruse has said he expects about half of the voters in the spring city elections to vote early, either in person at the county election office near 120th Street and West Center Road or by mail.
World-Herald Staff Writer Aaron Sanderford contributed to this report.
---
Nebraska on Election Day 2020