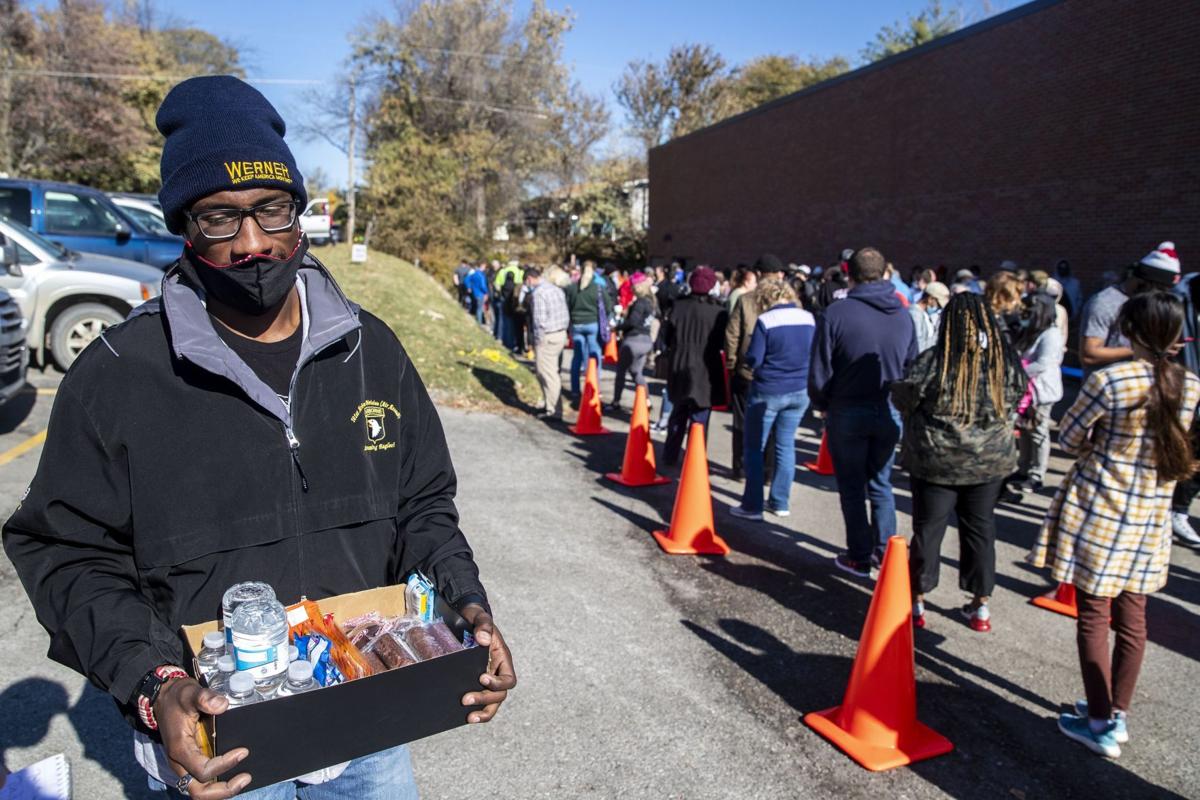 Douglas County election officials say they do not plan to send cards this spring to all registered voters to help people request early ballots for the Omaha's April 6 primary or May 11 general election.
After the coronavirus pandemic hit last year, the county mailed such cards twice, which contributed to increased use of early ballots. But Douglas County Election Commissioner Brian Kruse said the county doesn't need to provide that help this year — even though the costs might be covered by federal coronavirus relief funds.
"I'm confident that voters in Omaha, they understand early voting," he said. "They know what they have to do to request a ballot."
Kruse says the county showed with the 2020 primary and general elections that it can run socially distanced, in-person voting that reduces the risks of coronavirus transmission to voters and poll workers.
He acknowledged that vaccinations are unlikely to control the pandemic by the time Omaha votes this spring, but he said voters who feel unsafe voting in person still have the option of voting early.
People in both major political parties are watching this decision because Mayor Jean Stothert, a Republican, is running for reelection in a city where registered Democrats outnumber Republicans by more than 24,000 voters.
Nebraska Democratic Party Chair Jane Kleeb said Kruse and the Douglas County Board still have time to make a decision that expands access to voting while reducing risks to voters.
"They did it right in the last two elections," Kleeb said. "They should do the right thing again here."
Nebraska law says that voters who want an early ballot should request it by filling out a form that they can obtain from the Secretary of State's Office in Lincoln or from the election office in their home county. That adds an extra step to the voting process: asking for the form, then requesting the ballot itself, and then sending in the completed ballot.
Nearly half of Douglas County voters will get to skip the first step — asking for the form — because they signed up to join a list that receives it automatically before each election. Kruse started the list in July 2018, and already 178,000 Douglas County voters had signed on. About 145,000 of them live in Omaha.
In 2020, Douglas County sent ballot request cards to every registered voter, regardless of whether they were on the list to get them every election.
Nebraska Republican Party Executive Director Ryan Hamilton said he supports a "return to normal processes for elections," one that relies on the Legislature, not county boards or election commissioners.
"Any attempt to circumvent the legal authority to alter elections is an intolerable usurpation of power," Hamilton said.
Douglas County Board Chairwoman Mary Ann Borgeson said the board has had no discussions yet over whether to send another round of cards, "nor have we had that request from anyone from the city." The city pays for city elections.
Omaha City Councilman Chris Jerram, who is retiring from his post in June, said he hopes the commissioner understands the magnitude of the public health crisis with COVID-19 and will offer city voters "safe alternatives to in-person voting."
Kruse, who was appointed to his post in 2015 by Republican Gov. Pete Ricketts, said politics played no part in his decision. He said he had pressed to send cards for the May 2020 primary because people didn't know what they might be facing during the pandemic.
He said his office sent them again, for the November election, because health experts predicted a large spike in cases. He said he is more confident about conditions this spring and also believes more people know how to vote early.
About 88% of Douglas County voters cast ballots early in the May 2020 primary. Some 63% voted early in the 2020 presidential general election. Both elections set records.
Kruse said he expects about half of the voters in Omaha's city elections this spring to vote early, whether they do so in person at the county election office near 120th Street and West Center Road or by mail.
---
Our best Omaha staff photos of January 2021