It's election day in Omaha.
Polling places are open from 8 a.m. to 8 p.m. for city voters to cast ballots in the mayor's race and seven City Council contests.
Here's a quick rundown of what you need to know:
What's on the ballot?
Each voter in Omaha will fill in two bubbles: one for mayor and one for the City Council district in which they live.
How do I find my polling place?
You can find information about your polling place by entering your address on the Douglas County Election Commission's website, votedouglascounty.com, or by calling the commission at 402-444-8683.
Polling places will offer free masks, hand sanitizer, wipes and new pens to each voter.
Mask-wearing is strongly encouraged — even by those who have been vaccinated, said Brian Kruse, the county election commissioner.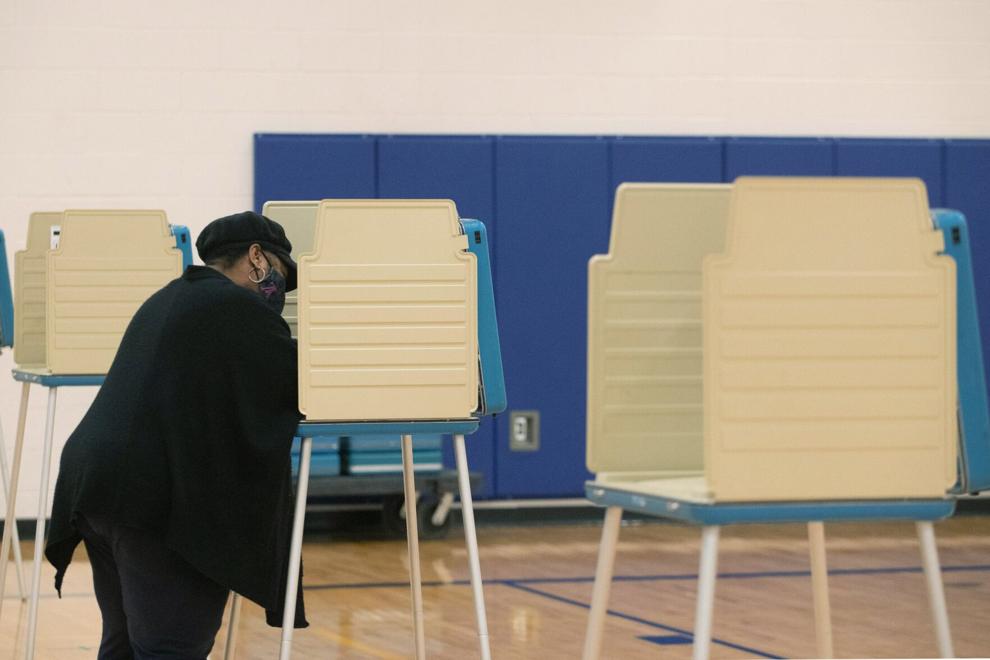 What should I do if I still have a mail-in ballot?
It's too late to put your early ballot in the mail to have it be counted.
By-mail ballots can be turned into one of 13 drop boxes:
City-County Building, 1819 Farnam St. Near sidewalk out front.
South Omaha Library, 2808 Q St. East side of parking lot.
Charles B. Washington Library, 2868 Ames Ave. Southwest corner of building.
Clarkson College, 42nd and Farnam Streets. Parking Lot 8 on northwest corner. East side of parking lot.
Goodwill, 4805 N. 72nd St. Southwest end of parking lot near IHOP.
Ralston Police Department, 7400 Main St. Southwest corner of building.
Asian Market, 321 N. 76th St. West end of parking lot.
Milton R. Abrahams Library, 5111 N. 90th St. South of main entrance.
Douglas County Election Commission, 12220 W. Center Road. Southwest end of parking lot under light pole.
Douglas County Engineer's Office, 15505 W. Maple Road. Near sidewalk by parking stalls.
Millard Public Schools Foundation, 5225 S. 159th Ave. Northwest corner of building.
Spring Ridge Shopping Center, 178th and Pacific Streets. On median next to post office box when entering at 178th Street.
Bess Johnson Elkhorn Branch Library, 2100 Reading Plaza. Northeast corner of building.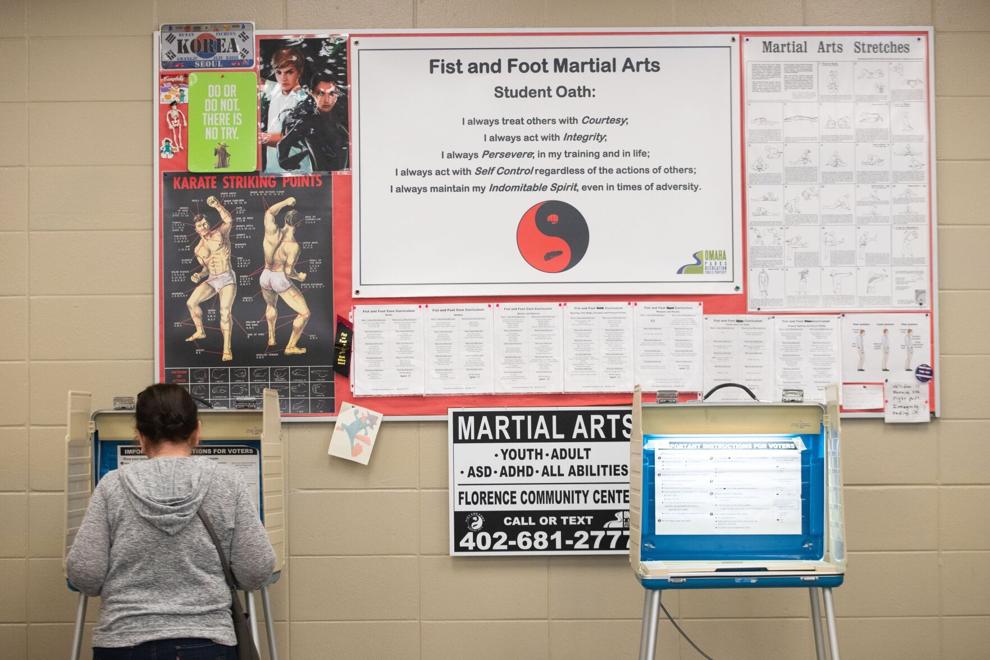 When will the outcomes of the races be known?
Results from the largest batch of ballots will be released at 8 p.m. Those numbers will reflect by-mail ballots turned in through Monday.
As of Sunday, more than 56,000 people had cast ballots.
At 8:45 p.m., officials will release the results of in-person ballots cast during the first half of Election Day, followed by a 9:45 p.m. release of the second half of the day.
Releases at 10:45 p.m. and 11:45 p.m. will come as needed.
Results will be posted on Omaha.com as they become available. Results also will be in Wednesday's World-Herald.
It's very possible that some race outcomes won't be known on election night, especially if the race is close. That's because election officials spend the days after the election verifying and counting any by-mail ballots turned in on Election Day itself.
Those results will be released midday Friday.
More than 12,000 people turned in early ballots for the April 6 primary, which left some races officially in limbo until the Friday afterward.
The election will be officially certified May 27.
How many people are expected to vote?
A record number of people — 85,122 — voted in the April 6 primary. That represented a turnout north of 28%, a high mark for a city primary. Kruse is predicting a general election turnout of about 35%, which would match the turnout of the 2017 general election. Historically, general elections in the city see about 30% turnout, he said.
In the 2017 general, about three-quarters of voters showed up to polls on Election Day, while only 25% opted for an early ballot. This year, Kruse expects the opposite to occur.
---
402-444-1127, @reecereports