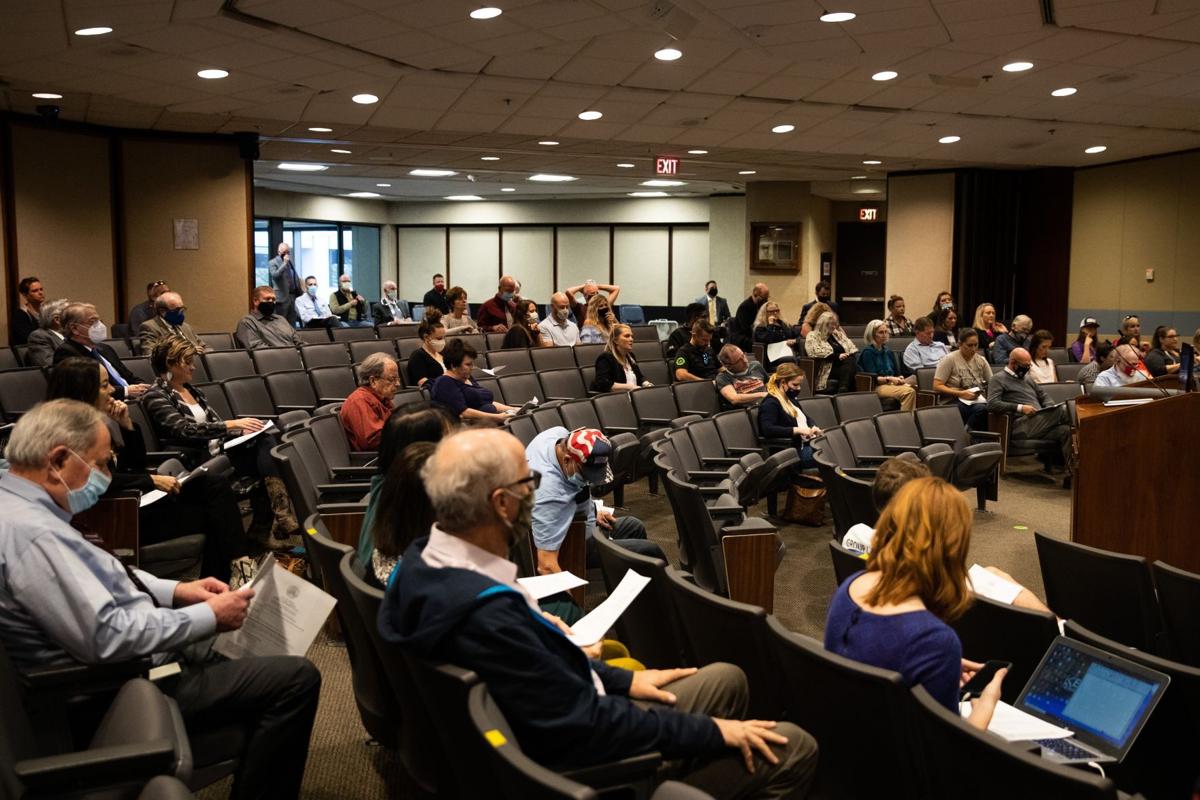 Even after the coronavirus pandemic finally subsides, people still may be allowed to participate in Omaha City Council meetings from their home offices or living rooms.
Councilman Pete Festersen has proposed a rule change that would make permanent the public's ability to virtually comment on city business via Zoom, the videoconferencing service.
A public hearing and vote on the resolution is expected at the council's 2 p.m. meeting Tuesday.
Festersen said the change would provide easier access for those who are unable to attend meetings in person to testify on city issues, or those who are uncomfortable doing so.
"Over the last year, we've seen a big increase in interest in the workings of local government," Festersen said. "Anything we can do to make that more accessible and more transparent … is something we should pursue."
Fetsersen's proposal comes amid a broader push by community advocates and political candidates to make local government more accessible. State Sen. Mike Flood has introduced a bill in the Nebraska Legislature that would allow public bodies to hold virtual meetings under certain circumstances.
If the rule change in Omaha passes, people wishing to virtually speak on agenda items would need to register with the City Clerk's Office by 4:30 p.m. on the Monday before the Tuesday meeting. Those who fail to register in advance would still be able to show up in person to speak on an issue.
Zoom access will be granted only to those who want to comment on an agenda item. People who simply want to watch the meeting from home can do so via a livestream on the City Council's website.
The council generally meets at 2 p.m. each Tuesday in the Legislative Chambers of the City-County Building at 1819 Farnam St.
Presentations that accompany virtual testimony must also be submitted to the clerk a day in advance.
Virtual participation has been allowed at Omaha council meetings since December under an executive order by Gov. Pete Ricketts. That order was extended earlier this month to April 30. The practice had also been allowed from April to June of last year.
Zoom allows users to change their background to a virtual image, a feature akin to green-screen technology. People often use the feature to pretend they're at a beach or famous landmark. But anyone who uploads an "inappropriate" background during a council meeting would be kicked from the meeting under the rule change.
People who are "disruptive" or allow uninvited participants also would be removed from the Zoom call.
During recent meetings, Zoom participants have been visible on screens in the council chambers, but going forward, people will only have their video activated when it's their turn to speak, according to the Clerk's Office.
---
Our best Omaha staff photos of January 2021