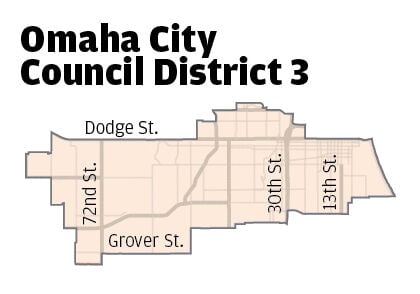 A union leader, a veteran in nonprofit work, a neighborhood association leader and a candidate offering his conservative viewpoint are running to represent the downtown and midtown areas on the Omaha City Council.
The four candidates — Danny Begley, Cammy Watkins, Jen Bauer and Gilbert Ayala — are on the ballot for the District 3 primary on April 6.
They are running to replace Chris Jerram, who is stepping aside after serving in the seat since 2009.
Two candidates will advance to the May 11 general election.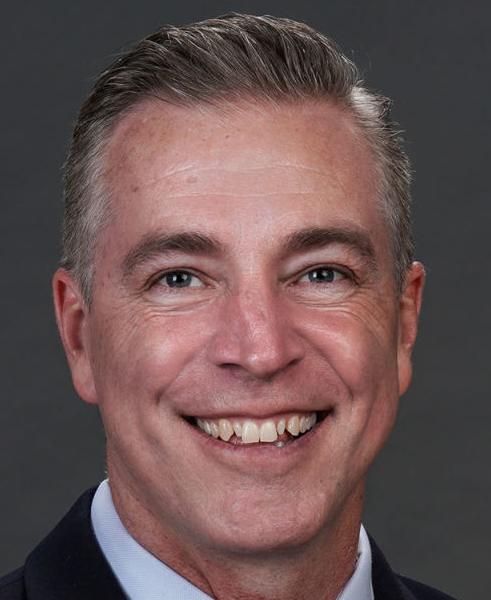 Danny Begley is the lone candidate in the race with experience serving in public office. He was appointed to serve on the board of the Papio-Missouri River Natural Resources District in February 2019, then won election last November.
Begley, a registered Democrat, also brings a family history of public service. His late mother, Mary Kay Begley, served on the Metropolitan Utilities District board for 20-plus years, and his brother Jim serves on the MUD board.
Danny Begley, who works as a claims representative with the Omaha Public Power District, has a union background.
He is the vice president of the International Brotherhood of Electrical Workers Local 1483 and is the treasurer of the Omaha Federation of Labor.
Begley, 52, said residents are concerned about streets and infrastructure in the city, and he wants to put more attention on those issues.
He called the voter-approved $200 million street maintenance bond issue "a nice Band-Aid." As annexations bring more streets into the city, Begley said the street maintenance department has become understaffed.
Begley said he also wants to prioritize good-paying jobs and economic development in the city, specifically citing the potential of the University of Nebraska Medical Center's Project NExT to create construction and blue-collar jobs in District 3.
Begley said he offers experience in working with government-supported partnerships that create jobs.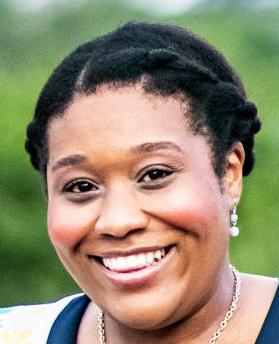 Cammy Watkins has a 19-year career working with nonprofit organizations, including the Sierra Club and Habitat for Humanity of Omaha. She is currently deputy director of Inclusive Communities.
Watkins also brings union experience, previously serving as president of a Sierra Club union.
Watkins, 40, said she used to hold the view that she would never run for office because of the vitriol in politics. But she said she now believes that it's time for her to stop standing on the sidelines and offer her expertise on the City Council.
"There's a time in which you have to step up," she said.
Though she promotes her progressive views, Watkins is a registered nonpartisan.
Watkins said she believes that values aiming to provide quality of life, safety and security for everyone are universal. She said that political parties are for politicians and that she's interested in moving policies forward and honoring the integrity of nonpartisan city elections.
Watkins said she refuses to call her fellow candidates "opponents," saying instead that they are other candidates in the race who want to build something for our city.
"I'm not playing that game," she said. "We don't have to do this."
On her website, Watkins refers to her campaign in a collective way — "our platform" or "our mission." She discusses issues including racial equity, climate change, homelessness and food insecurity.
She puts a focus on affordable housing, with her website saying Omaha deserves equitable housing and neighborhood development. Watkins listed her top priority as addressing Omaha's "housing crisis."
Watkins said the city should update the city's master development plan to address the issue and add a specific line item to the city budget for affordable housing.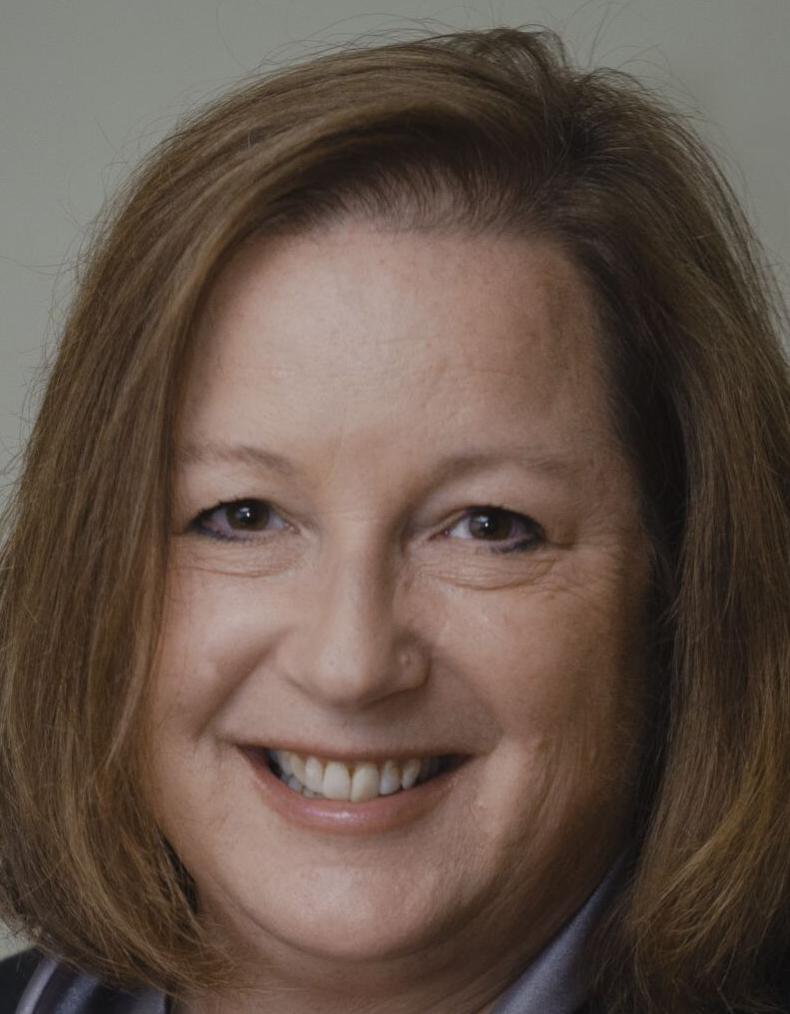 Jen Bauer has lived in Omaha for 11 years and serves as president of the Aksarben/Elmwood Park Neighborhood Association.
Bauer said she believes passionately in being involved in the community.
But through her involvement with the neighborhood association, Bauer said she has witnessed a breakdown in the city government's interaction with the community on such issues as new developments, zoning matters and liquor license applications.
"There's a breakdown in that communication," she said. "I think we need to reverse it."
Now she sees an opportunity to serve the community beyond the Aksarben/Elmwood Park neighborhood.
"You can't effect change without being part of the change," she said.
Bauer, who also is a registered nonpartisan, said that neither party fits exactly how she votes and that she wants to make her own determination on issues and not be limited by political party. Bauer, who works in information technology for Interpublic Group of Companies, described herself as a fiscal conservative who supports social services.
Bauer said she hears concern from residents about city spending and taxes as their property valuations increase. She said she hears people who believe that they don't have great city services, have bad streets and yet don't have access to City Hall.
She ranked improving communication with residents at the top of her city priorities.
"We need listeners on the City Council, making decisions based on feedback for the betterment of the community," she wrote.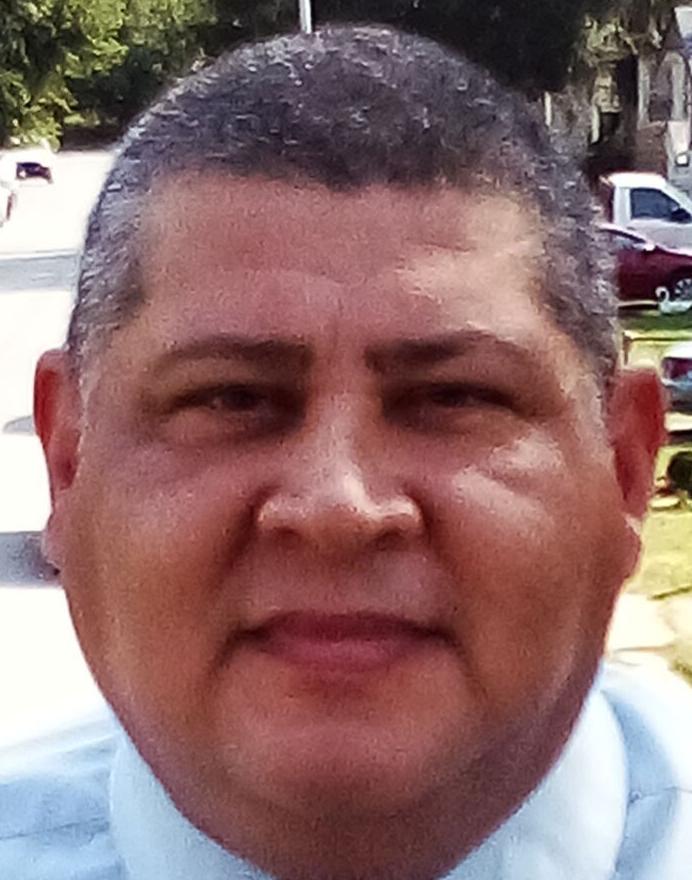 Republican Gilbert Ayala said he's running to offer voters a conservative candidate.
"Republicans have to go in there and run and fight for it instead of giving it up," he said.
Ayala said he's a social and fiscal conservative who opposes abortion, marijuana legalization and defunding the police, while supporting the Second Amendment and lower taxes.
Ayala, 51, has run for the Legislature twice before and lost. In 2016 and 2020, he received no more than 37% of the vote in the District 5 race, both times losing to Mike McDonnell.
Ayala, who works as a shift supervisor at CVS, said he believes that the city needs to reform its pension systems, moving to a 401(k)-style system to save the city money.
Ayala said he supports cutting the budget and cutting the size of city government. He also said he opposes spending money on consultants, saying the City Council should be the city's consultant.
"I just think it's a waste of money on consultants," he said.
---
Our best Omaha staff photos of March 2021