Wednesday was Omaha's first full day requiring masks in indoor settings, and people had questions.
Do I have to wear a mask in church? How about outdoors? Can I chow down on a burger or savor a beer without yanking a mask on and off?
For the next month, Omaha residents will be asked to do their part to drive down transmission of the coronavirus by wearing masks indoors in many public places.
But the rules depend on the setting and whether or not people can keep their distance.
The Omaha City Council voted unanimously Tuesday to approve an emergency ordinance requiring more mask-wearing, after hours of testimony split among those who pleaded for a mask mandate to curb COVID-19 and those who downplayed the threat of the virus or said wearing a mask should be a matter of personal preference.
The ordinance went into effect immediately, and the council posted a sign on its website that businesses and other establishments should post to let people know that masks are required for entry.
One notable exception: Masks are not required in any setting where people can maintain 6 feet of distance from anyone who does not reside in their household.
While you may be fined $25 for violating the mask ordinance, city officials said they want to focus on educating individuals and businesses on the new rules and to whom they apply.
Learn more about where you have to wear a mask, who is exempt and how the mask mandate will be enforced.
How long will the mask mandate last?
The emergency ordinance is set to expire in one month, on Sept. 15. The council at that time could reassess and decide to extend the requirement depending on the level of community spread of the coronavirus. Another mask ordinance — without the amendments that passed Tuesday — had its first reading this week and is making its way through the normal five-week approval process. It could go into effect in mid-September and will require only four votes to pass.
While the emergency ordinance is in effect, the council has asked Douglas County Health Director Adi Pour to give it and Mayor Jean Stothert a weekly report on coronavirus case numbers, trends and hospitalization rates.
Do I have to wear a mask when I'm outside?
No, the ordinance applies only to indoor settings open to the general public. You don't have to wear a mask when you run around Zorinsky Lake, walk your dog or go inside private residences.
What if people can spread out? Do I still have to wear a mask in church, school or at the grocery store?
If people can stay at least 6 feet apart from someone who's not from their family or household, they don't have to wear a mask indoors under the ordinance. Council member Aimee Melton said it was important to her to include that in the ordinance so students at school can occasionally take a break from wearing a mask, provided it's safe.
Use your common sense, city officials said. If you can't stay 6 feet from other customers at the hardware store the whole time, wear the mask. And some stores and establishments may require masks to stay on the whole time.
Does my child have to wear a mask?
The ordinance applies to adults and kids who are 5 and older — no babies or toddlers.
The ordinance notes that kids who are 3 or 4 can wear a mask, if they can take it off themselves, but the U.S. Centers for Disease Control and Prevention says children 2 and under should not wear face masks because of the risk of suffocation.
What if I refuse to wear a mask?
Individuals or businesses that don't comply with the ordinance can face a $25 ticket.
A violation of the ordinance is called a misdemeanor in the ordinance's language, but City Prosector Matt Kuhse said it won't carry the same punishments as a misdemeanor. A violation won't trigger an arrest. 
Officials with the Omaha Police Department didn't respond to questions about how officers will enforce the mask requirement, but one city attorney said people shouldn't tie up 911 with mask complaints.
Who is exempt?
People exempt from mask-wearing include those:
Seeking government services.
Seated at a bar or restaurant to eat or drink.
Who have a job that prevents mask-wearing.
Who can't wear a mask because of a medical or mental condition or disability.
Who are exercising in a gym.
Who are speaking before an audience but are at least 6 feet away.
Will businesses and other places open to the public be responsible for enforcing mask-wearing of customers or patrons?
Yes, with some exceptions, including the ones stated above. The ordinance requires at least one sign to be posted telling people they have to wear masks inside. Businesses and individuals can be cited for violations, though city officials said repeat offenders will likely be the biggest priority.
What's considered a public place?
The ordinance covers indoor places that are generally open to the public, including: public, private or nonprofit workplaces; schools; child care centers; places of worship; private clubs; commercial or business establishments; and public transportation, including buses, taxis and ride-share vehicles under apps like Uber or Lyft.
What public places or other situations are exempt from mask-wearing?
Courts; group living arrangements; medical offices or pharmacies; drug or mental health treatment centers; local, state and federal government offices; airport travel; polling places; people who may be communicating with people who are deaf or hard of hearing, as long as social distancing can be followed; people who are swimming or showering and may get a mask wet; first responders if it would interfere with their jobs; and people who are alone in a room or office with walls or barriers that are higher than face level, among others.
During the workday, people with plastic barriers around their cubicles wouldn't have to wear masks at their desks.
What kind of face covering is required?
Any paper, disposable or cloth face mask, bandanna, scarf or neck covering. Masks with vents that allow exhalations, mesh or other holes are not good enough.
What does Stothert think?
The City Charter doesn't allow the mayor to veto an emergency ordinance approved by at least six of the seven council members.
Last Friday, Stothert said she would back the mask mandate if the council voted for it.
"I have consistently expressed my strong opinion that wearing a mask will help reduce the risk of COVID-19 exposure and infection," she said in a statement. "If the City Council approves the new city ordinance to temporarily require masks, I will support it."
What about Gov. Pete Ricketts? He hasn't been in favor of government mandates for masks.
Ricketts has said he encourages people to wear masks as one way to protect themselves and others from the coronavirus. But he's previously called mask requirements, like the one instituted in Lincoln last month, a heavy-handed example of government overreach.
He and Nebraska Attorney General Doug Peterson didn't believe Douglas County Health Director Adi Pour had the legal authority to implement one herself.
Omaha seems to have won this round: A spokesman for Ricketts said Wednesday: "We have no plans to challenge the City Council's ordinance."
Suzanne Gage, a spokeswoman for the attorney general, said previous conversations revolved around whether Omaha and Douglas County had the ability to establish a public health mandate without state approval.
"The emergency mask ordinance recently passed by Omaha does not fall under these state public health laws, and thus, the Attorney General offered no input," Gage wrote in an email.
One speaker at Tuesday's public hearing threatened that residents might file suit against the city.
"We feel strongly in the legality of this ordinance and our ability to defend and enforce it," said Ryan Wiesen, an assistant city attorney.
I'm uncomfortable wearing a mask. Can I cite the Americans With Disabilities Act and not wear one?
Experts on the ADA law, passed by Congress in 1990, say no.
Fraudulent cards and documents bearing the seal of the U.S. Department of Justice began circulating earlier this summer, claiming an exemption from wearing face masks under the federal disability law. The department has said that information was inaccurate.
"The ADA does not provide a blanket exemption to people with disabilities from complying with legitimate safety requirements necessary for safe operations," the Justice Department said in June.
Last week, Councilwoman Melton said in an interview on KFAB that anyone who feels anxiety about wearing a mask — including anxiety about being required to do so — could cite the ADA and refuse to wear one.
"No one can require you to prove you have anxiety," Melton said during the interview. "You don't have to have a doctor's diagnosis; you don't have to have any of that. So by the way, all of you anti-mask-wearers: If you can't wear a mask because maybe it makes you not be able to breathe, maybe you feel that if your rights are being violated it gives you some form of anxiety, well, under the ADA, no one can force you to wear the mask."
But Melton on Tuesday walked back those statements in an interview with The World-Herald, saying her comments were made in jest.
"It was a Friday afternoon, and I thought it was a little cute," Melton said.
"I stand by that if you have a physical or mental condition that keeps you from wearing a mask, that is exempted under the current ordinance," she said. But Melton, a family law attorney, said she doesn't recommend that anyone use her comments as a legal argument against mask-wearing.
Steve Doig, a professor of journalism at Arizona State University whose areas of expertise include the ADA, told The World-Herald that the ADA "doesn't give a blanket exemption to people to wear and do whatever they want."
Marilyn Golden, a senior policy analyst at the Disability Rights Education & Defense Fund, said in an interview that the ADA allows businesses to impose policies that protect people from legitimate safety concerns, such as requiring masks during a viral pandemic in which people may be unknowingly spreading or contracting disease.
Businesses can refuse service to anyone not wearing a mask as long as they provide reasonable modifications, such as curbside pickup.
"If you can wear a mask, you have to," Golden said. "Your disability situation needs to be such that you literally can't wear a mask — not just that you don't like it."
---
Our best staff photos of August 2020
Football season returns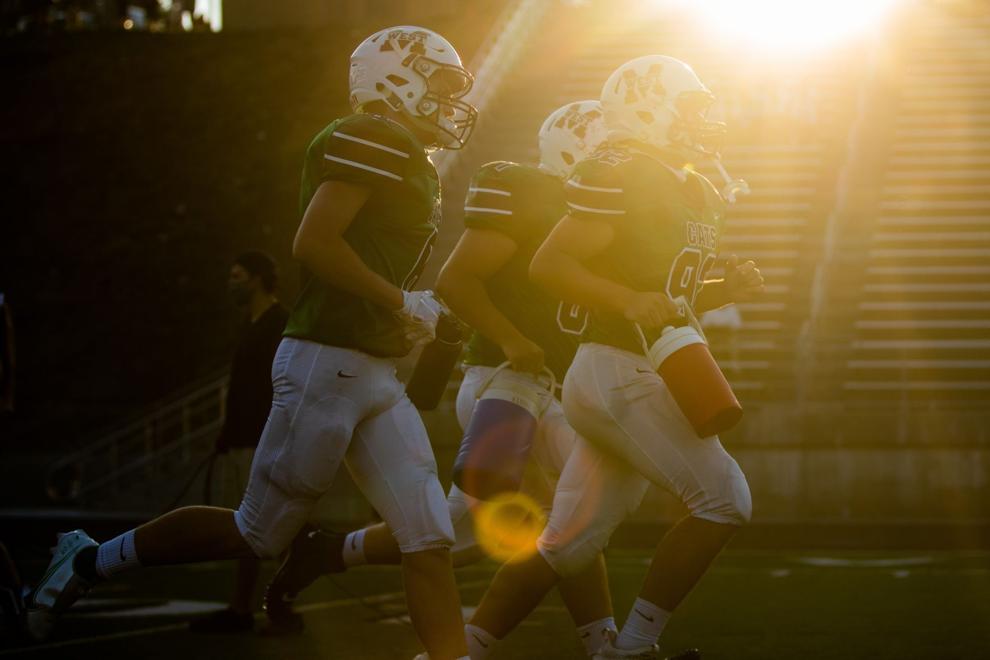 Football season returns
Volunteer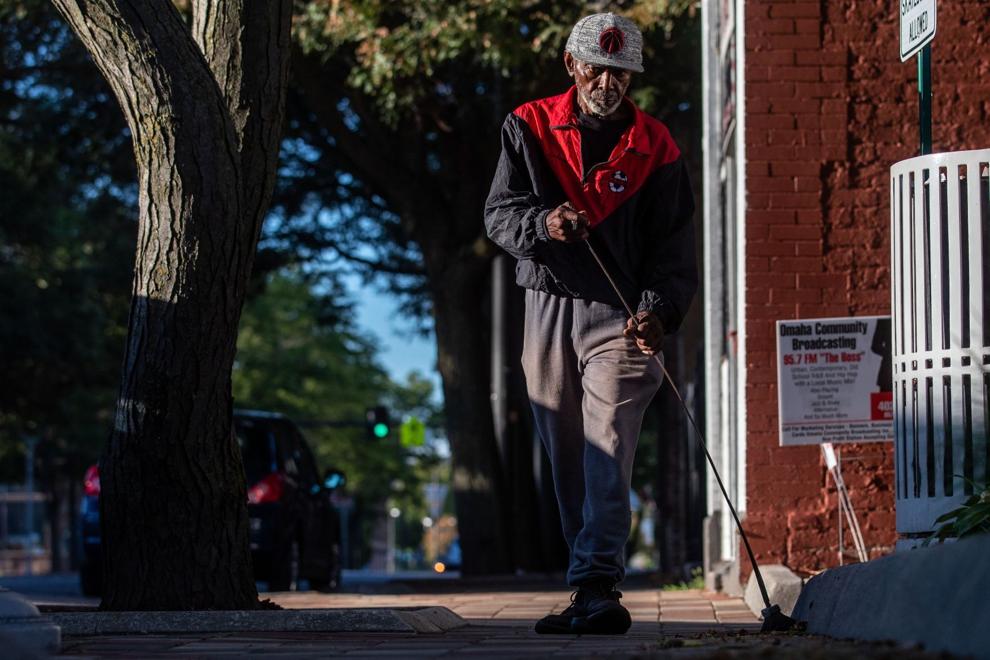 Heron
Protest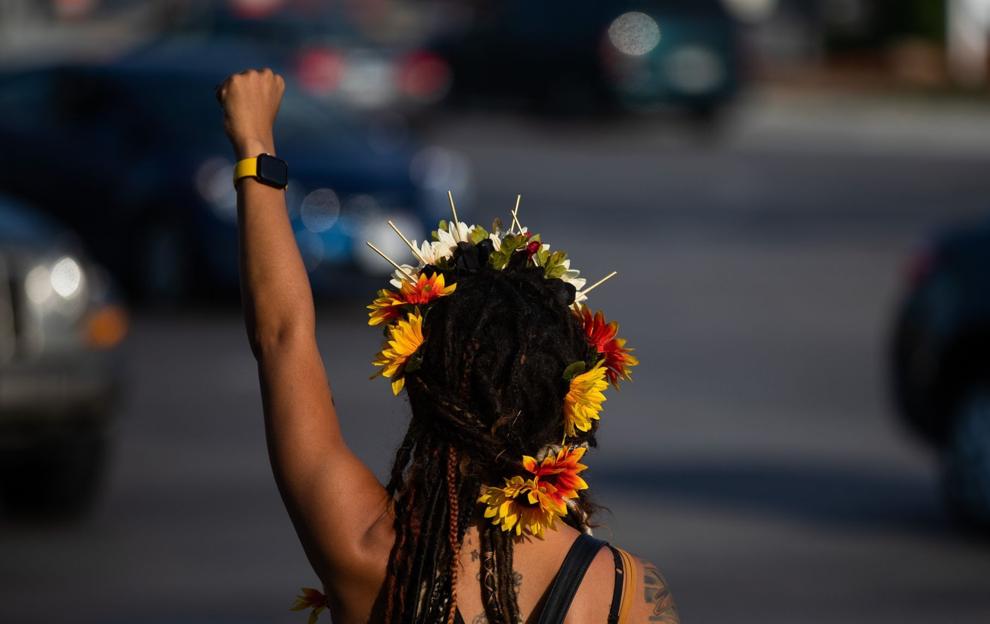 Vet Funeral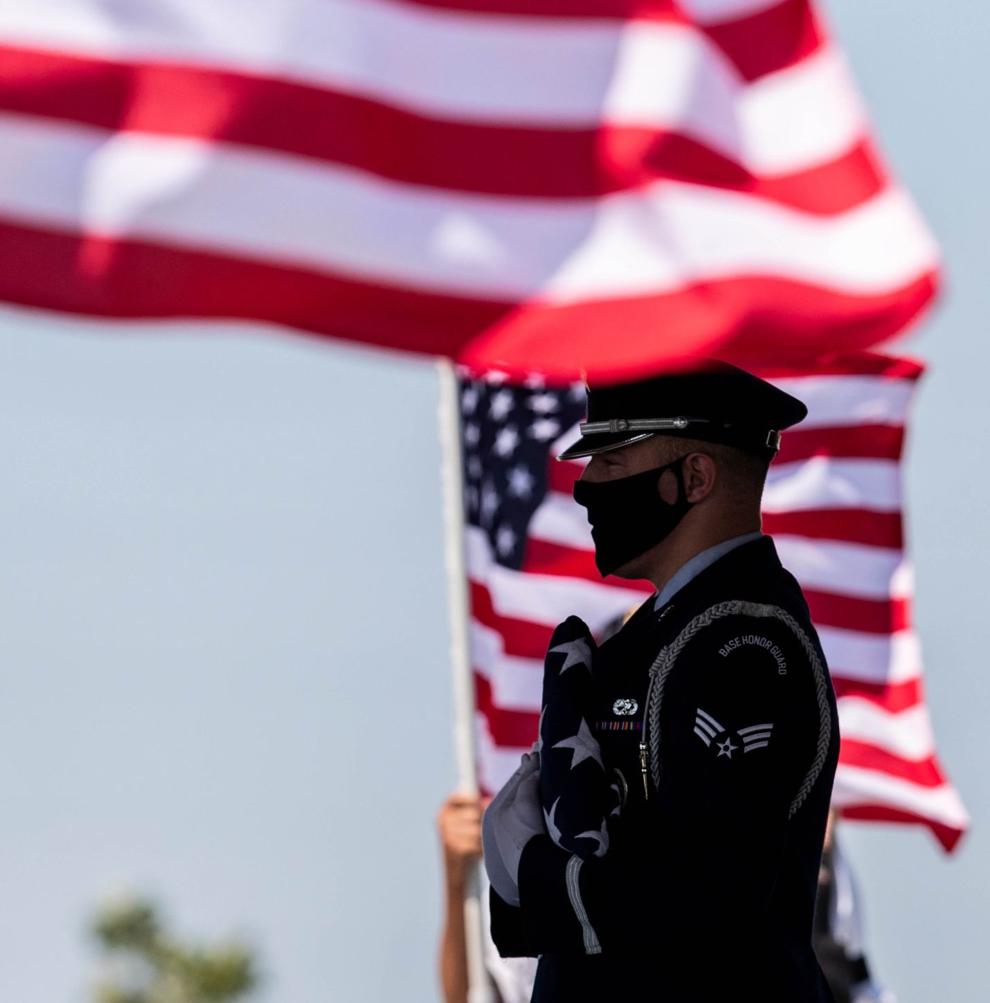 Union Omaha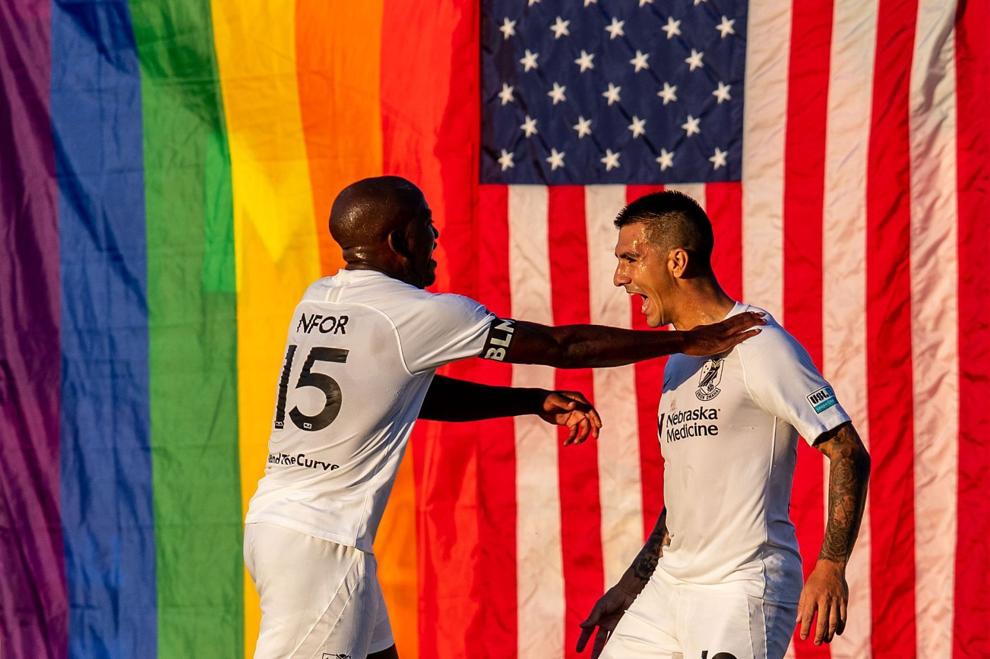 Lake Fun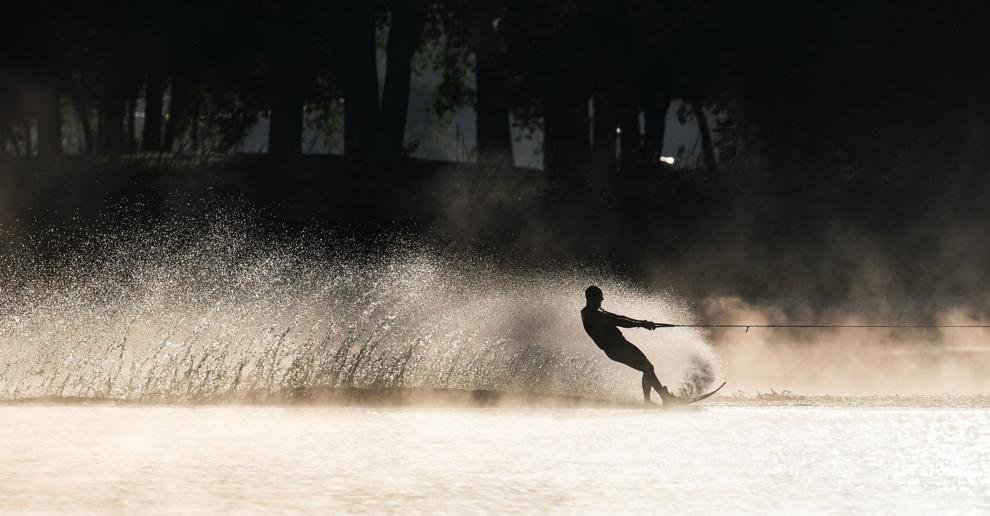 Ernie Chambers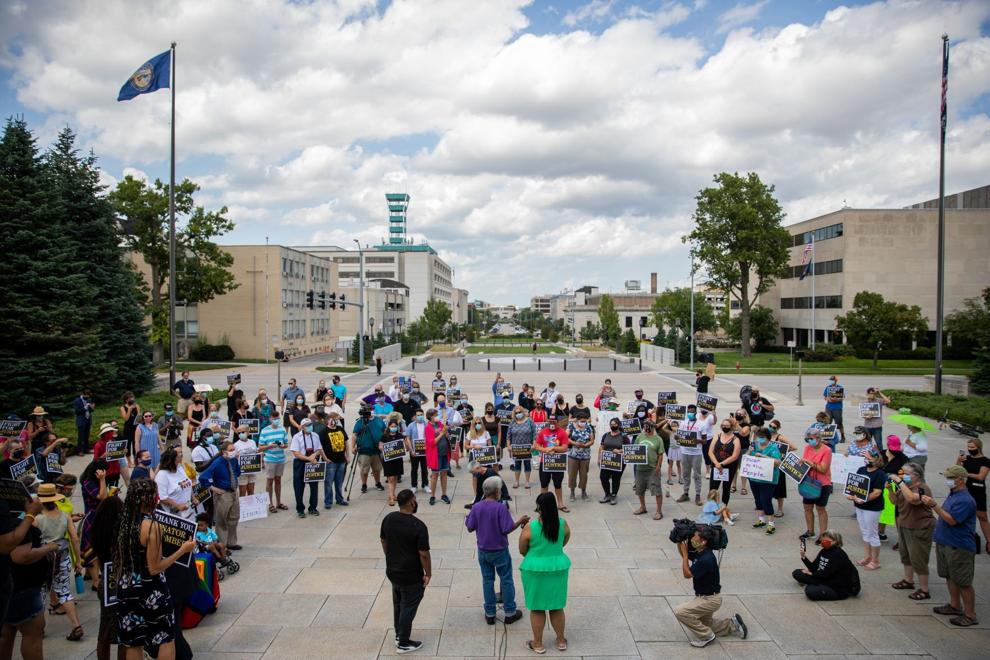 Softball Preview
Homeschool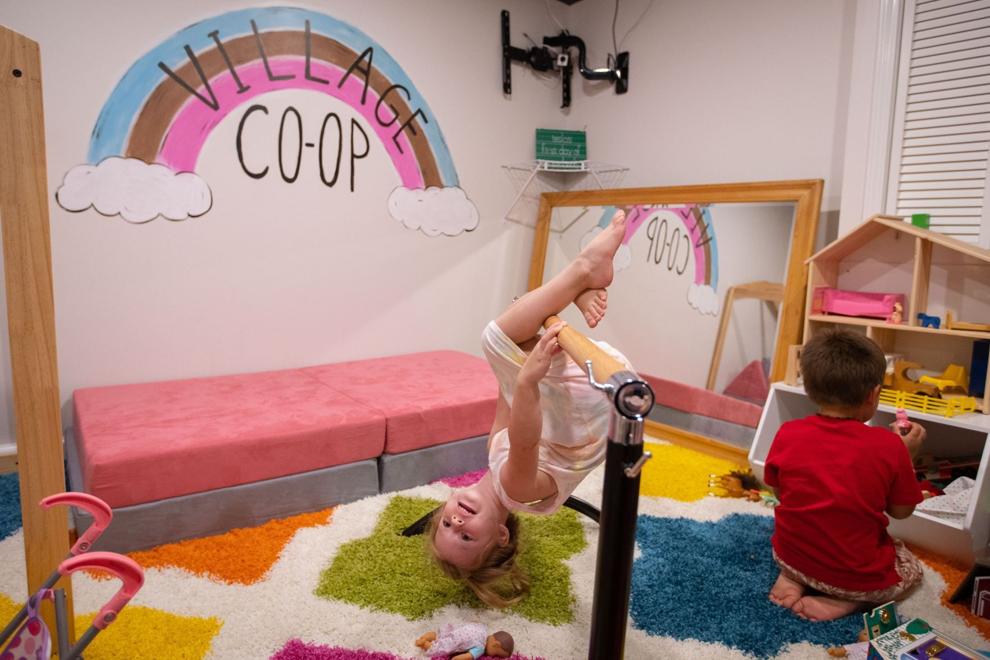 Education Co-op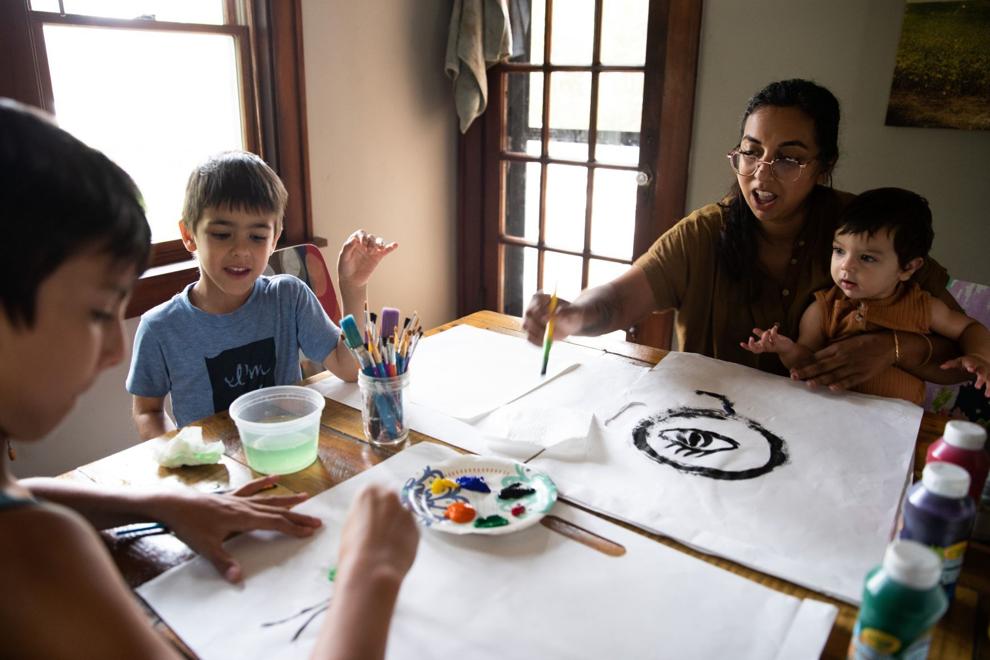 Old Market Protest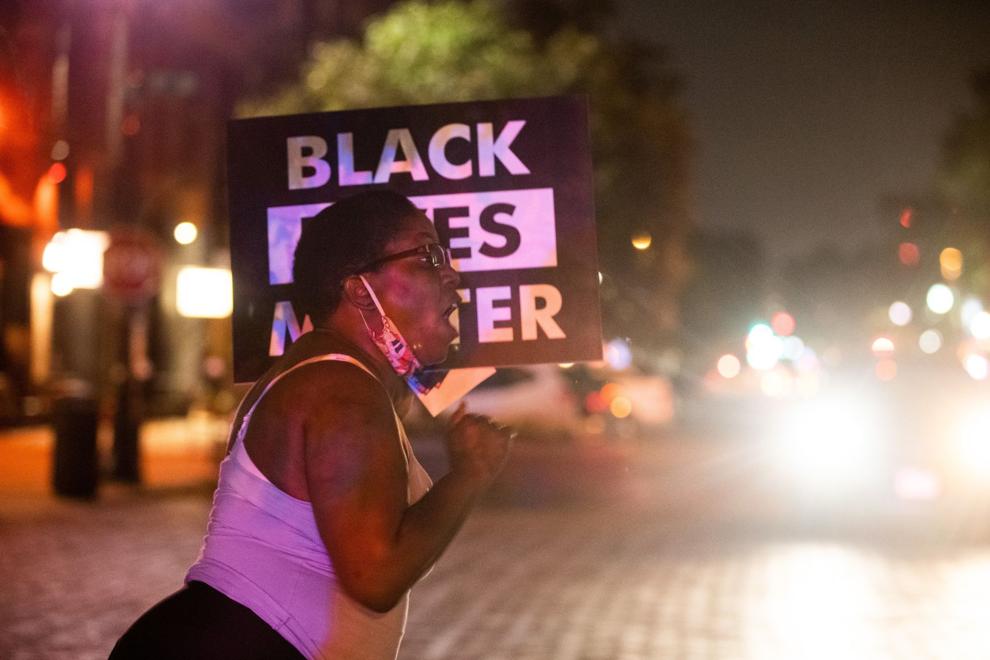 Old Market Protest
Disc Golf
Educators Mask Mandate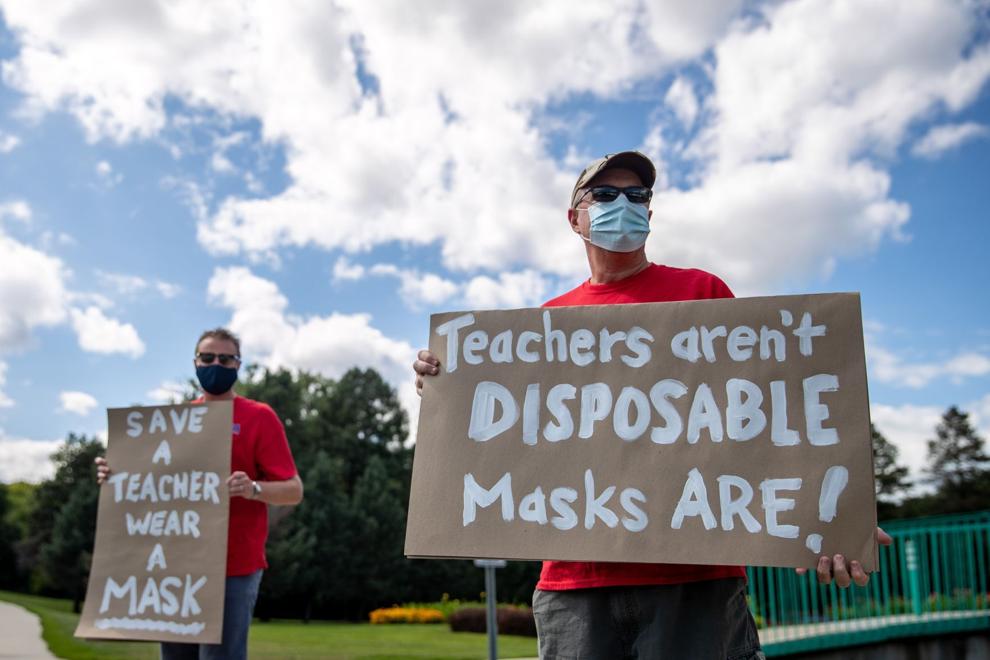 Educators Mask Mandate
Bounce House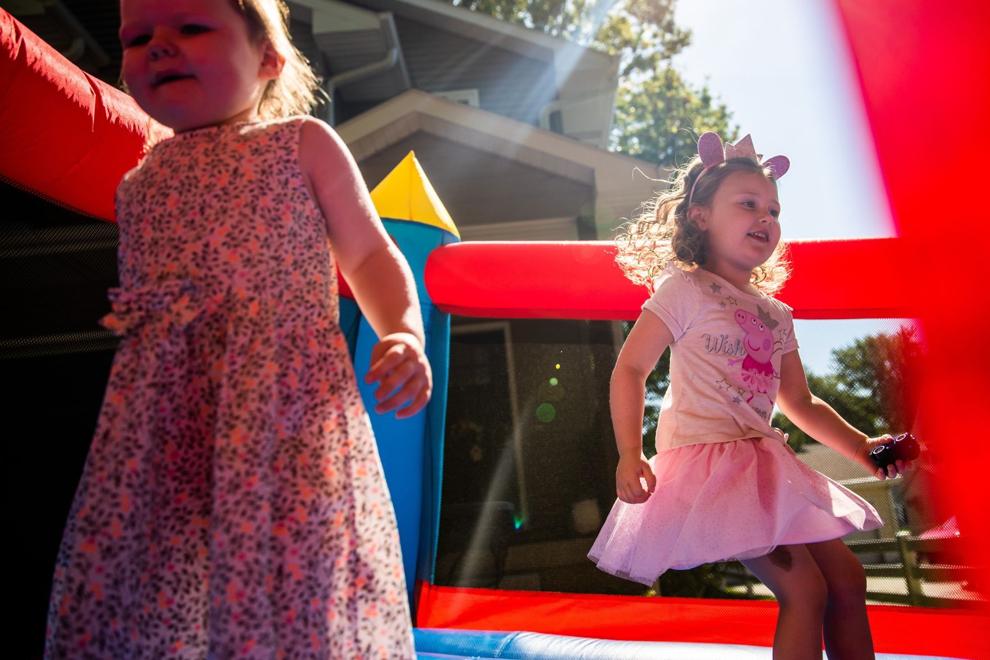 Union Omaha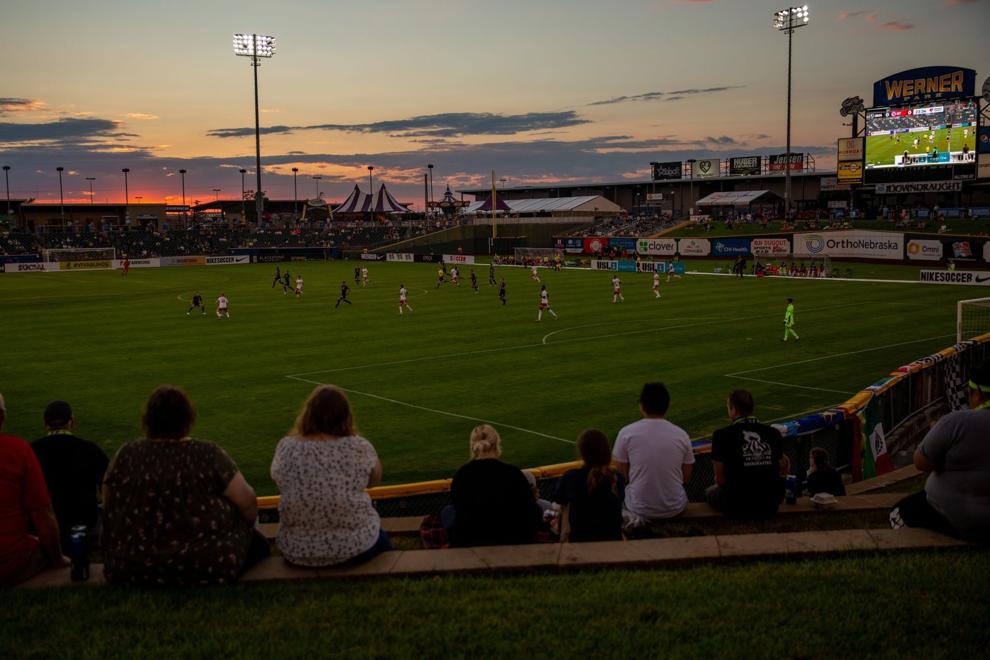 Union Omaha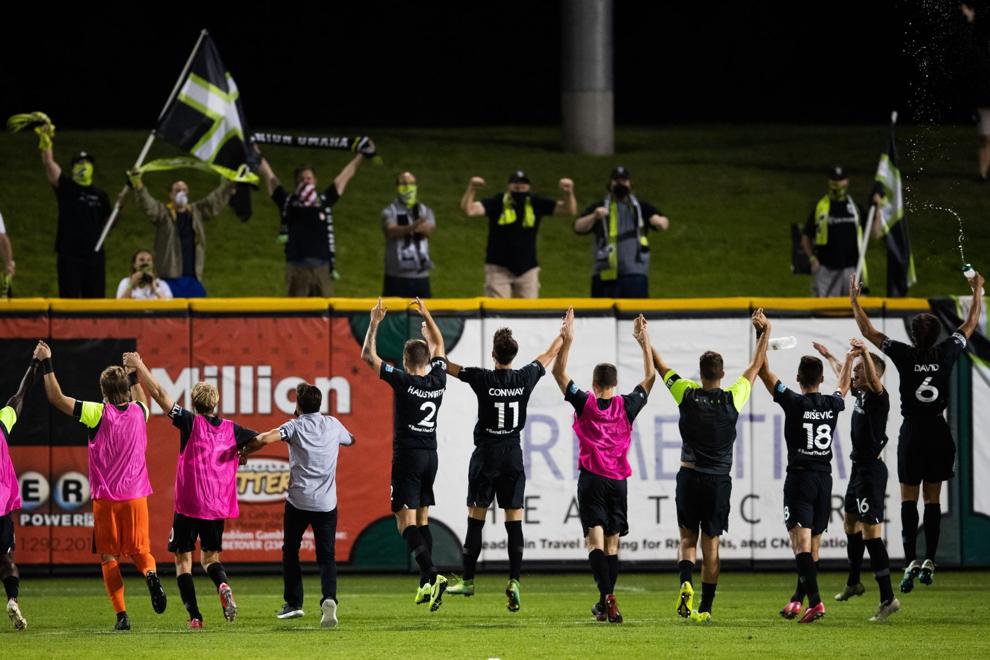 Union Omaha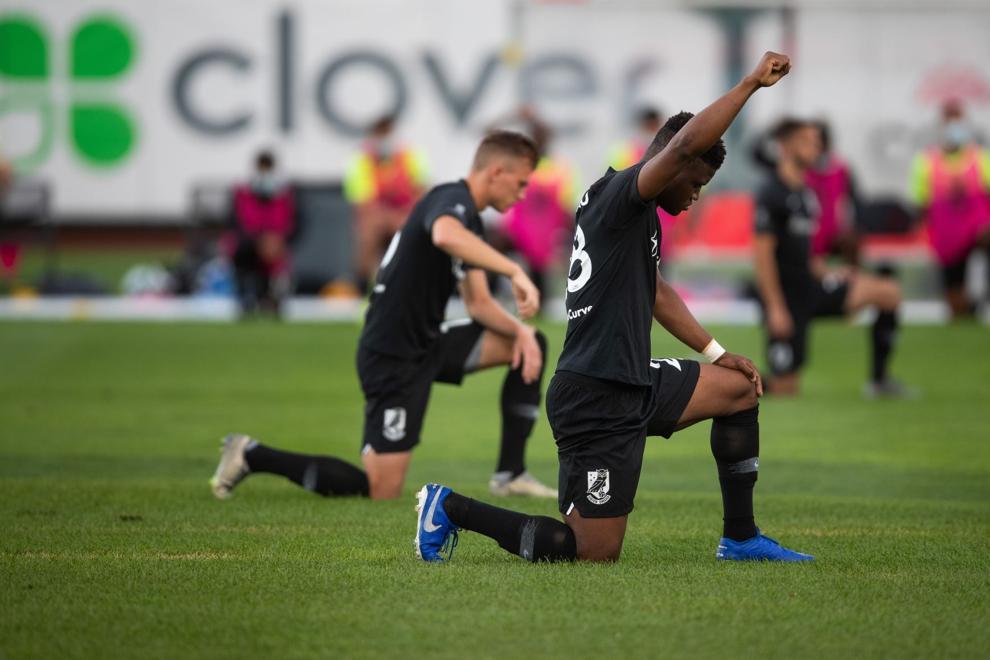 Union Omaha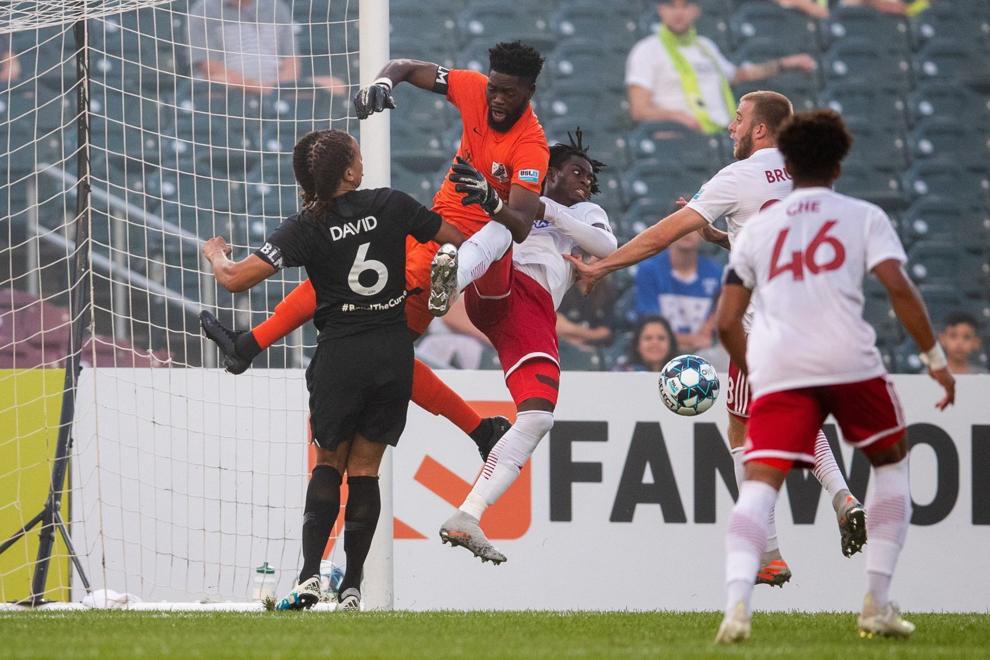 Pinnacle Bank Championship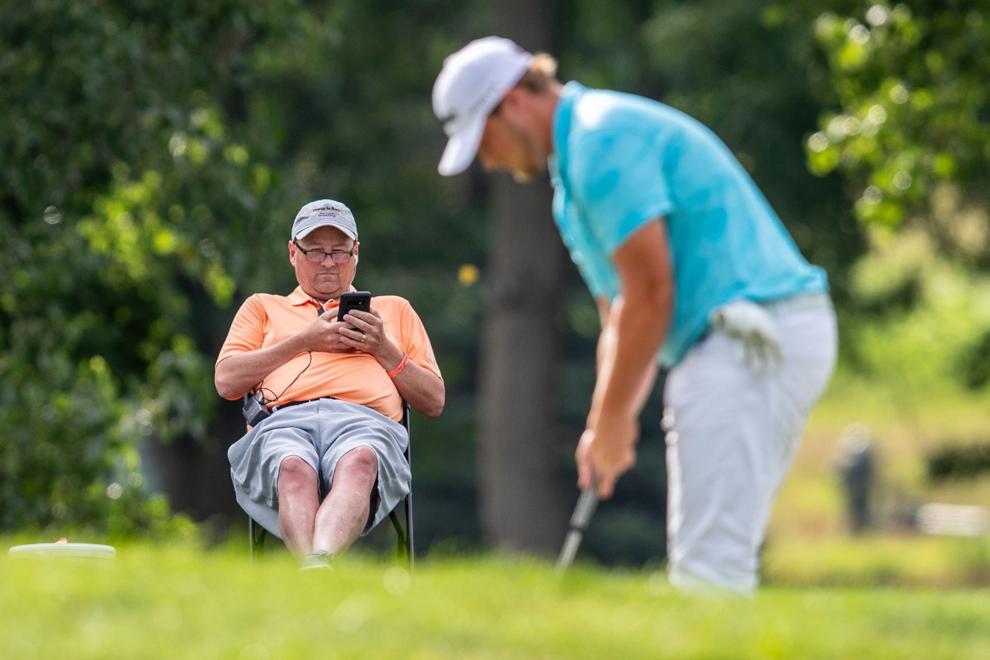 Pinnacle Bank Championship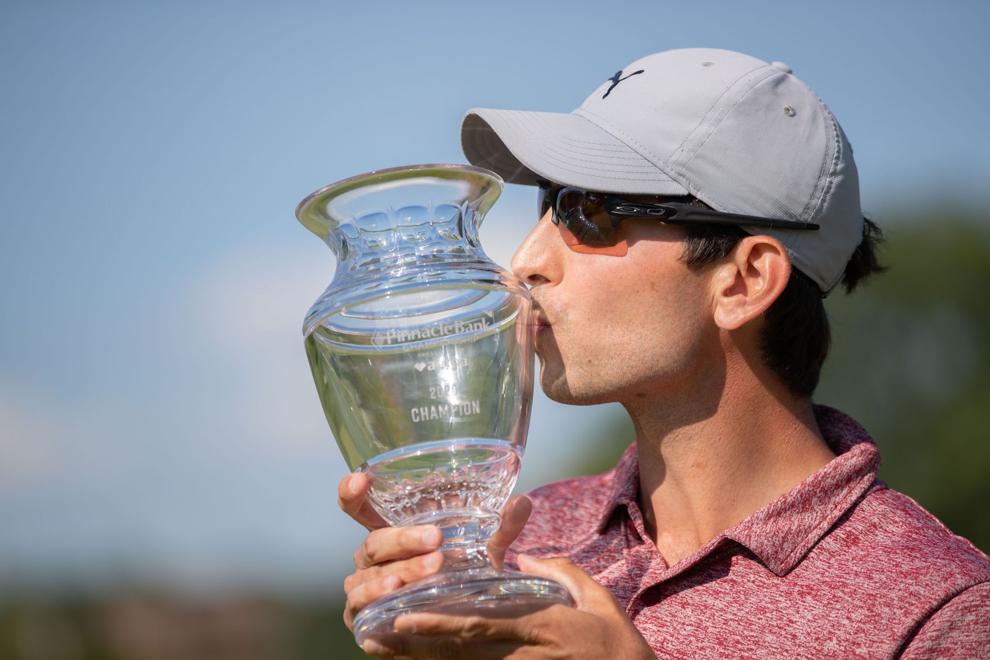 Sourdough bread baking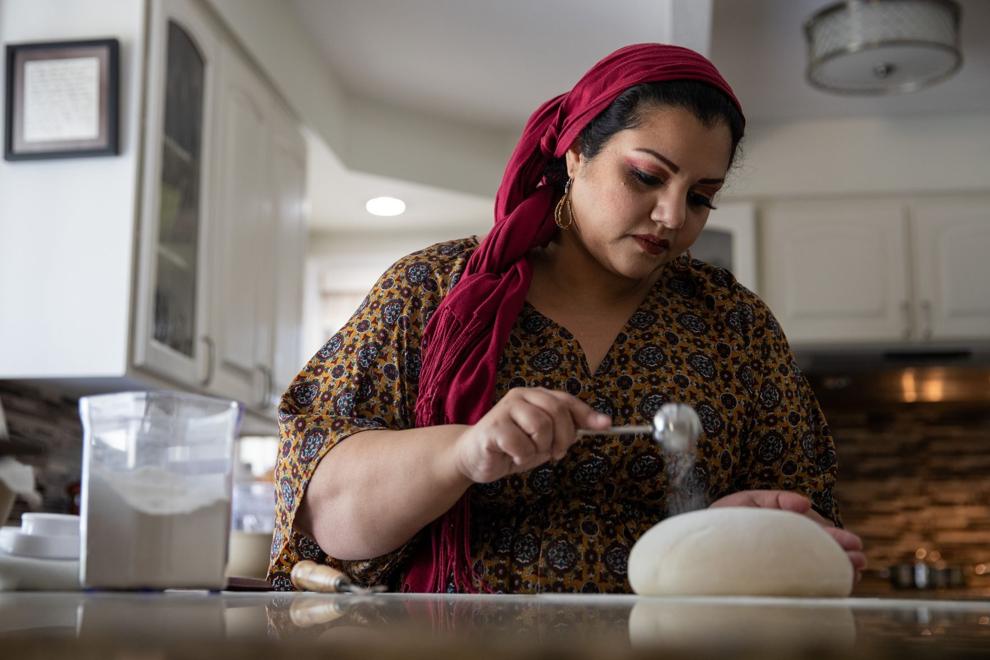 Grind It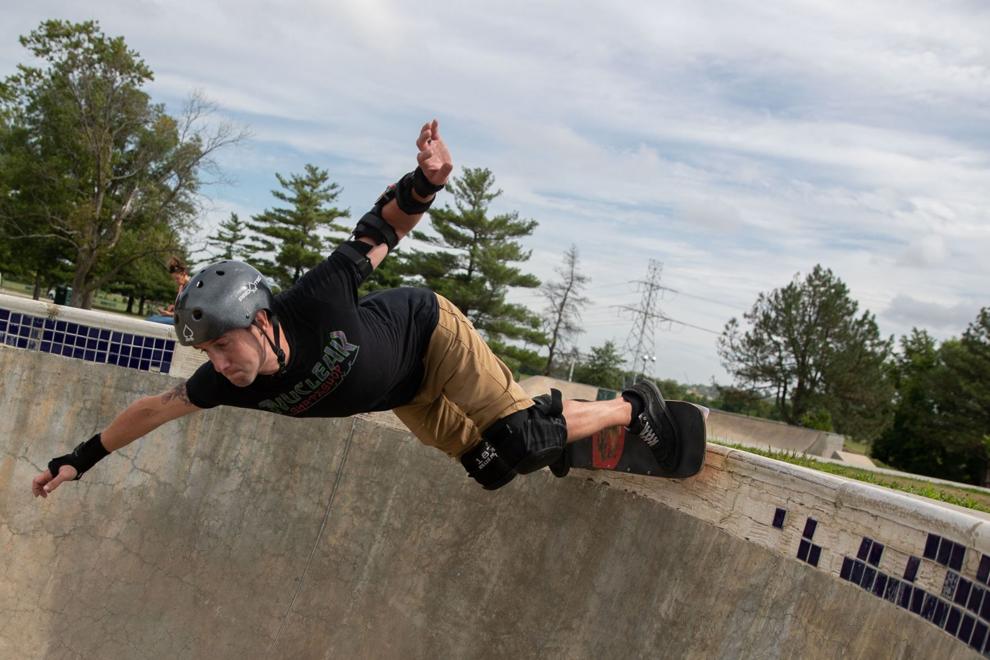 Metro Baseball
Metro Baseball
Search