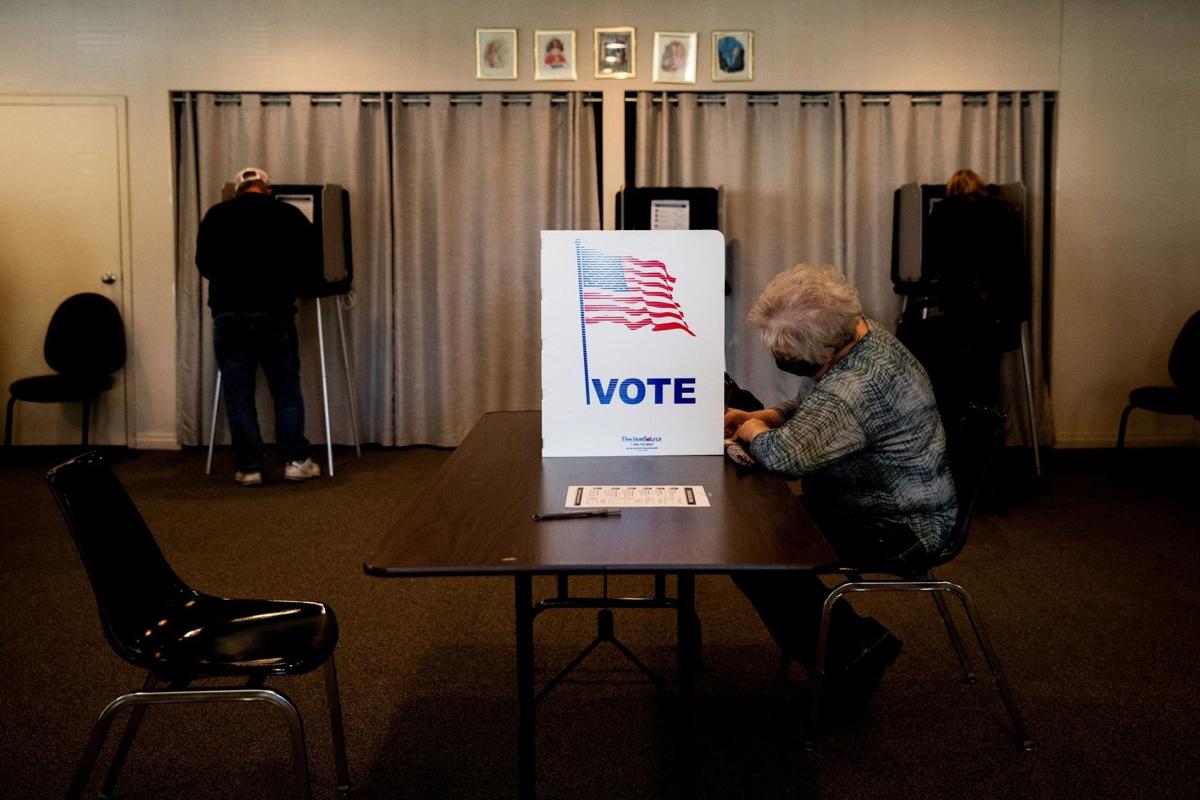 WASHINGTON — If Democrat Joe Biden ends up in the White House, he might just have Omaha area voters to thank for it.
The former vice president took one Electoral College vote out of Nebraska thanks to his first-place finish in the state's Omaha-based 2nd Congressional District.
As votes continued to be counted in several key states on Wednesday, a plausible scenario emerged in which Biden would end up at 270-268. That final tally would mean the lone vote he received from Nebraska had put him over the top.
Arriving at such a razor-thin margin would involve the following combination of outstanding or possibly contested states: Biden winning Arizona, Michigan, Nevada and Wisconsin, and President Donald Trump taking Pennsylvania, Georgia, North Carolina and Maine's 2nd District.
Some commentators on social media were describing the Nebraska Electoral College vote as suddenly valuable insurance against a potential Biden loss in Pennsylvania, where Trump had a sizable lead but many ballots remained to be counted.
"What this means is that Nebraska is saving the Democratic Party and the nation from another four years of Trump chaos," Nebraska Democratic Party Chair Jane Kleeb told The World-Herald.
Armchair pundits had plenty of fun in the runup to this election creating and sharing different Electoral College maps that showed a 269-269 tie or a 270-268 victory for either Biden or Trump.
The point was always that the next commander-in-chief could come down to a recount in one of the congressional districts in Nebraska or Maine.
Those two states split their Electoral College votes with candidates taking a vote for each congressional district they win. That means a super close race could be flipped by switching a single district in either state.
Both campaigns paid attention to Nebraska's 2nd District, with Trump hosting a late-stage rally in Omaha and Biden investing resources in the area in an effort to turn it into "Joemaha."
There were still scenarios where the single Electoral College vote would fail to be determinative.
Biden could win enough of the outstanding votes that the Nebraska vote would be nothing more than gravy for him.
When Biden was Barack Obama's running mate in 2008, after all, they captured an electoral vote courtesy of the Omaha area. But they won enough other battleground states that the "blue dot," as it came to be known, was more a point of pride than any decisive factor.
It also was possible that Biden could lose enough of the outstanding states that a single vote wouldn't save him.
If that happened, Trump could start making plans for a second inauguration, despite his defeat in Nebraska's 2nd District.
---
Nebraska on Election Day 2020
Get Government & Politics updates in your inbox!
Stay up-to-date on the latest in local and national government and political topics with our newsletter.