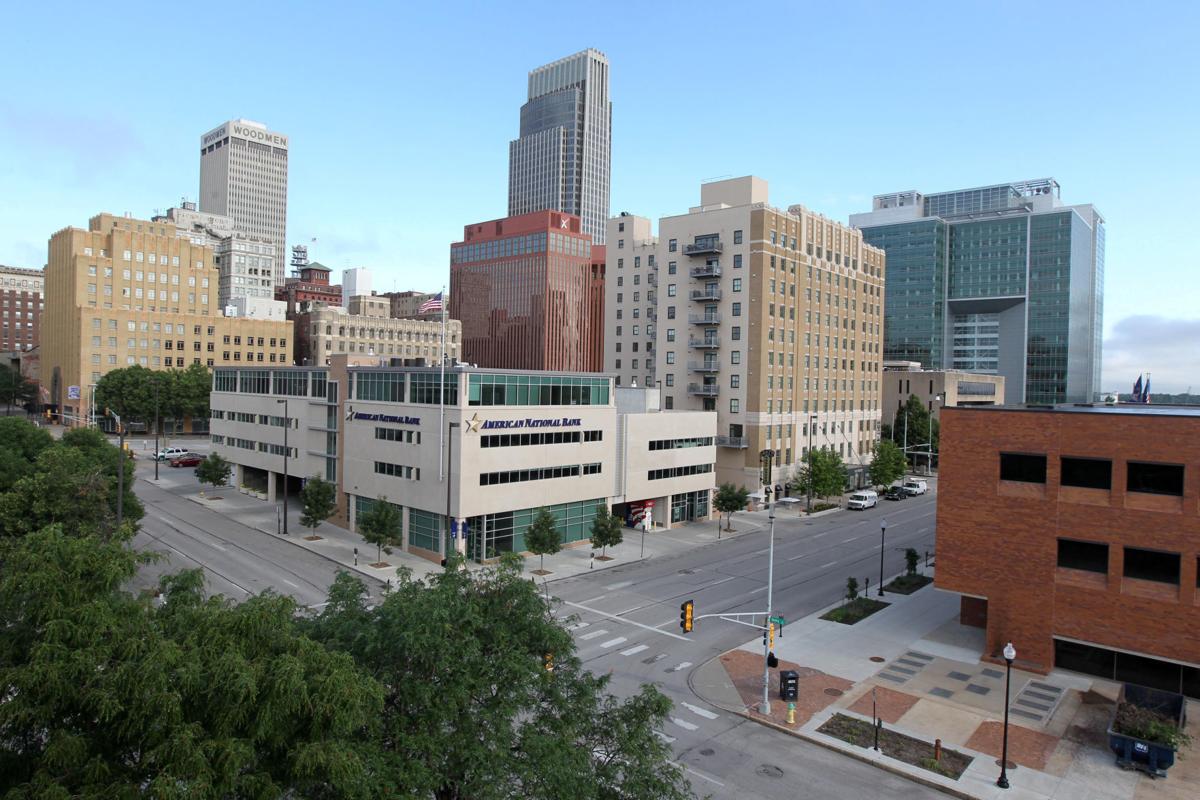 In a political tug-of-war over how to allocate $200,000 in city money, a program to help small businesses beat out an effort to provide legal assistance to those facing eviction.
The City Council was deciding how to spend the money Mayor Jean Stothert earmarks in the budget each year for council members to direct to their preferred community programs. This year, council members submitted about $250,000 in proposals, which meant that some ideas wouldn't be able to advance to keep the budget balanced. Stothert has proposed a $456.1 million general fund budget and an annual update to the city's capital improvement program.
The council's four Democrats — Danny Begley, Pete Festersen, Juanita Johnson and Vinny Palermo — voted for a proposal by Johnson to direct $40,000 to the Reach program, an effort by the city and the Greater Omaha Chamber to provide education and assistance to small and emerging businesses.
Johnson argued that an expanded Reach program will lead to higher wages for families in underserved areas of Omaha, including the northeast Omaha district she represents.
But Councilwoman Aimee Melton noted that Reach already receives $150,000 from the city each year, in addition to money from local businesses and the chamber.
Melton instead advocated that the money be used for one of her amendments, which called for $50,000 to hire someone to coordinate the Douglas County Tenant Assistance Project. It has been sending volunteer lawyers to represent people facing eviction for nonpayment during the current moratorium on evictions.
Johnson said an expanded Reach program will benefit families in the long term.
"The eviction is something that's going to be temporary — we expect to get out of the COVID era very quickly here," Johnson said. "And so what I'm proposing is something that will take care of family households."
Melton said she supports the program but argued that an ongoing eviction crisis represents a more immediate need.
"If you're homeless, you can't start your own business," Melton said.
Melton and Councilman Don Rowe, a fellow Republican, voted against Johnson's amendment. Councilman Brinker Harding was absent.
In a statement Tuesday, Stothert said she was "disappointed" that the council did not adopt Melton's amendment.
Melton's amendment is still likely to be funded, said Council President Pete Festersen. That's because the city can fund the position from federal rental assistance money, according to Matt Kuhse, the acting city attorney.
Festersen said this solution will allow the position to be funded earlier than waiting until next budget year.
Melton and Johnson went back and forth on another of Johnson's proposals that passed on the same 4-2 partisan vote. That amendment would allow Johnson to use $15,000 to create a website to disseminate city news and updates to residents of her northeast Omaha district.
Johnson called the initiative a pilot program that could be replicated for the other council members. Melton said she was concerned about providing a city service to only one council district. She also questioned whether the site could be used for political purposes.
The projects were added to the budget via amendments.
Three amendments to the next capital improvement program were also approved. One will go toward streetscape improvements along North Saddle Creek Road. Another would provide a permanent source of money for a protected bike lane along Harney Street. Another earmarks money for a forthcoming master plan on bicycle and pedestrian access in the city.
Other budget amendments unanimously approved:
$90,000 to the Community Alliance's Family Education Services program, which supports families of those with mental illnesses.
$15,000 to Keep Omaha Beautiful to replace trees lost to the emerald ash borer and the July windstorm.
$40,000 to the Nebraska Center for Workforce Development and Education, which works with students and those returning from incarceration to connect them with trade jobs.
The council unanimously approved the amended budget and capital improvement program. Stothert now has the option to veto any of the amendments made Tuesday. The council would need five of seven votes to override a mayoral veto.
Stothert said she would make a decision on vetoes later this week.
---