The race to succeed Ernie Chambers in the Nebraska Legislature pits a young newcomer endorsed by the legendary lawmaker against a veteran officeholder who has been around North Omaha politics almost as long as Chambers.
Chambers has endorsed 30-year-old Terrell McKinney, a college career counselor, law student and former wrestling standout who is three years younger than Chambers was when first elected to the Legislature a half-century ago.
The top vote-getter in May's crowded primary election, however, was 72-year-old Fred Conley. Conley back in 1981 became the first Black man elected to the Omaha City Council, and he's also represented North Omaha on both the Metropolitan Community College and Papio-Missouri River Natural Resources District boards.
"I'm running on my involvement of over 40 years in the community," Conley said. "It's not like I'm a Johnny-come-lately."
McKinney' sees himself as part of a new generation of young Black leaders who are passionate about North Omaha and ready to stand up for its people.
"What worked in the '80s and '90s isn't going to work in 2021," McKinney said. "It's going to take new approaches and new strategies."
In the primary, Conley received 35% of the vote to 19% for McKinney. But with almost half the other votes spread among five other candidates, McKinney sees an opportunity for a different outcome in the head-to-head matchup between the two Democrats come November.
McKinney is new to politics but not to North Omaha. He was a two-time state champion wrestler at North High School who went on to wrestle collegiately at the University of Nebraska at Omaha and Maryville University near St. Louis.
After earning his degree, he worked as a counselor for at-risk youths in riot-torn Ferguson, Missouri, before in 2015 deciding to take his community involvement back home to North Omaha. He worked as a youth jobs coach for the Urban League of Nebraska and as a hunger specialist for Nebraska Appleseed, and he's now a career specialist at Metropolitan Community College.
In the Legislature, McKinney said he would push for economic development in North Omaha, long burdened with the city's highest rates of unemployment and poverty. He would like to create incentives that would spur small-business growth and bring new life to long-abandoned buildings.
McKinney said he would also work for criminal justice reform, including changes to help those who run afoul of the law gain employment and reintegrate into society.
McKinney's knowledge of such criminal justice issues is personal.
While dedication to wrestling and a decision to be "my own person" helped McKinney avoid the lure of street gangs while growing up in North Omaha, he said he's had family members in gangs and in the prison system. And he's had a few brushes with the law himself.
McKinney pleaded guilty to resisting arrest in 2010 and to disorderly conduct in 2014, serving a total of three days in jail on the two convictions. McKinney said both of the charges came out of situations where he was with a group of people, felt unfairly targeted for police attention, and things got out of hand.
"I just ended up in situations that I had to defend myself against injustice," he said. "Was I perfect? No. Was the person on the other end? No. Each party could have handled the situation better. I think it does give me some important perspective."
A woman with whom McKinney had a child also filed for a protection order against him in 2016, alleging that during a fight he threw her to the ground. The order a year later was dismissed at her request after she said they had reconciled.
Citing the challenge of finding employment due to his misdemeanor convictions, McKinney in 2016 sought a pardon from Gov. Pete Ricketts and the State Board of Pardons but was turned down because only two years had passed since his most recent conviction. McKinney has since been pardoned by Omaha Mayor Jean Stothert on the 2014 conviction.
Based on his work with youths, McKinney cites improved education as critical to the district. He said he wants to raise expectations in the classroom and to build a pipeline of Black and brown teachers to serve as role models for children of color.
"We need to start pushing our kids not to the moon, but to Mars," he said.
One of Chambers' early accomplishments in the Legislature was a law requiring Omaha City Council members to be elected by district rather than at-large — a measure that helped open the door for Conley to become the city's first Black councilman in 1981. A graduate of North High and Creighton's law school, Conley is probably best known for the 12 years he served on the council.
He stepped away from the council in 1993, then returned to public office in 1999 when elected to the NRD board — a post he still holds more than two decades later.
At one point, Conley was simultaneously serving on both the NRD and Metro boards and as an appointee to the Omaha Housing Authority board. He also has served on numerous North Omaha nonprofits, including being among the founding members of the 100 Black Men of Omaha.
"I just have a passion for people," he said.
Conley might still be on the Metro board had it not been for a dispute with the federal government. In 2016, federal officials threatened to withhold funds from Metro because Conley had been barred from participating in federal contracts.
The government alleged that while on the OHA board, Conley had failed to disclose a potential conflict of interest related to an insurance company OHA did business with. Conley had a cubicle at the insurance company offices and an email address.
Conley countered he had a longtime relationship with the owner of the company, who gave him the cubicle space and email to do work on behalf of a nonprofit that both men had been associated with. He said the OHA was well aware of the arrangement. And Conley said he was not an employee of the company and received no financial benefits from its business with OHA.
Under pressure, Conley resigned his Metro seat to resolve the controversy. But he also went to federal court in an attempt to have the contract bar tossed out.
Conley's suit was ultimately settled with both sides essentially agreeing to disagree. Conley admitted no fault, and his contract bar was shortened from the three years originally imposed to the eight months that had already passed.
Conley's attorney said the end result was no finding of willful misconduct, no misuse of funds or violation of public trust. But the outcome does seem short of the total vindication on the matter Conley had sought.
"I didn't think it should have happened in the first place," Conley said of the federal bar.
Based on the difference he's seen a community college degree can make, Conley said one of the first bills he would introduce in Lincoln would be to make education free at the state's two-year colleges. He said he planned to study how that has been accomplished in other states.
Conley said he would likewise look for ways to spur more business development and affordable housing in North Omaha.
Conley says there have been a number of redevelopment plans for North Omaha over the years — he pushed one himself while on the City Council — with most failing for lack of private investment. He said he wants to explore ways to spur private-sector involvement, including the possibility of using state funds to seed revitalization efforts.
"I know other cities have been more successful than we have, and I want to look at those," Conley said. "If we can get some things going, we can bring North Omaha back, especially with the kind of investment we are seeing in downtown Omaha and along the river."
Fred Conley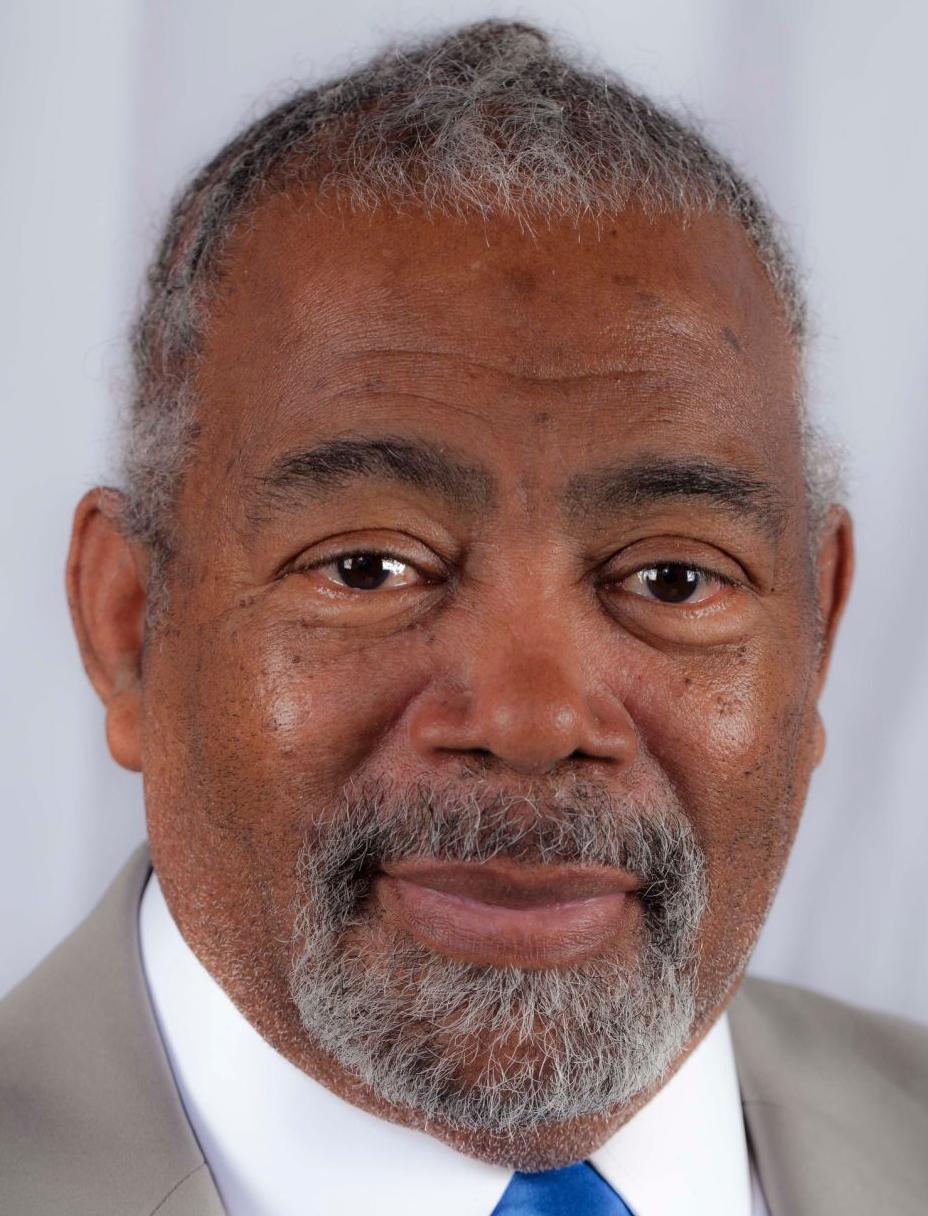 Occupation: Self-employed consultant
Public offices held: Papio-Missouri River Natural Resources District Board, 1999-present, 1975-77; Metropolitan Community College Board, 2005-16; interim Omaha mayor, 1988; Omaha City Council, 1981-93
Military service: Air Force, sergeant, 1967-71
Education: Bachelor's degree, University of Nebraska at Omaha; law degree, Creighton University
Family: Married, three children
Top priority: "My highest priority for District 11 is community revitalization. This means protecting public school funding, providing two-year tuition-free education for high school graduates, and bringing affordable housing and economic development to the district."
Terrell McKinney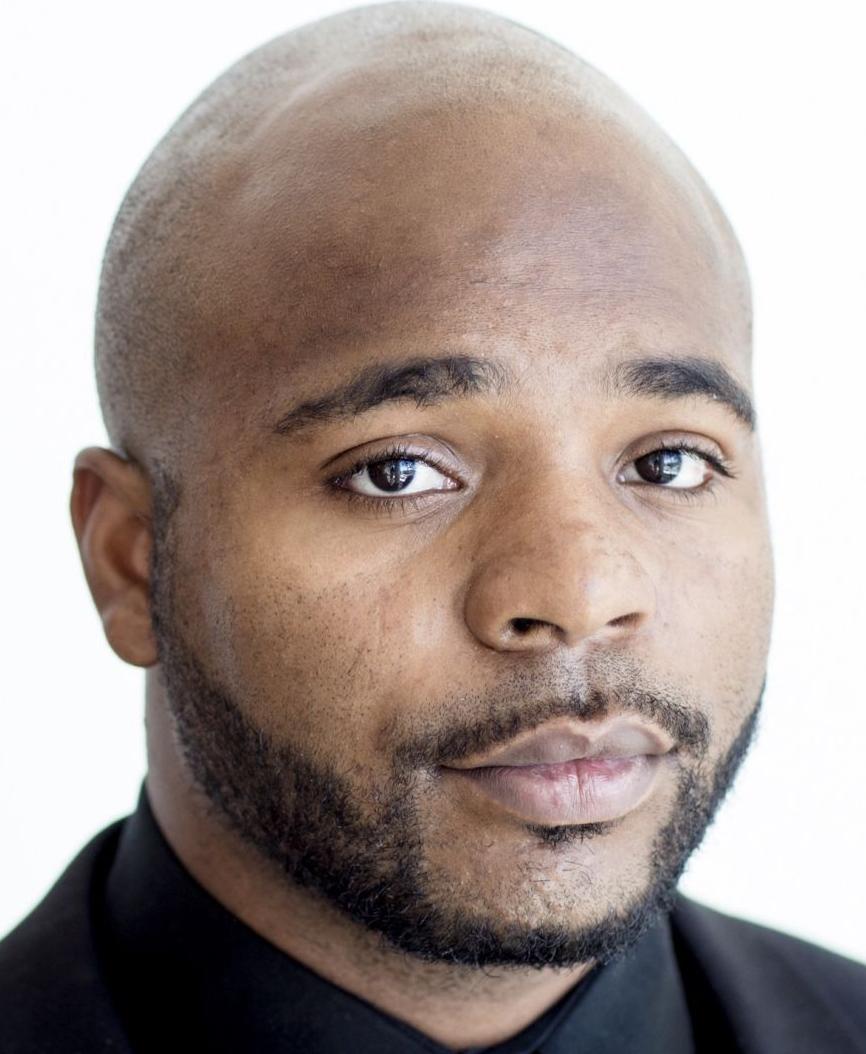 Occupation: Career specialist at Metropolitan Community College; Creighton University law student
Public offices held: None
Education: Bachelor's degree, Maryville University; master's degree in business administration, Midland University
Family: Single, one child
Top priority: "My top priority is economic equity and opportunity, because no matter how much social change has occurred throughout the years, economic transformation has been left out of the discussion. I plan to explore ways to incentivize small business and entrepreneurship growth in North Omaha. I firmly believe that if we can empower small businesses and entrepreneurs, we will begin to see a shift in the community's trajectory. This change has to be led by those that are native to the community. In doing so, we can better address criminal justice, education and health care access."