As planning continues on a major library fundraising campaign, the Omaha Public Library will hold four community forums to gather public input on the library system's future.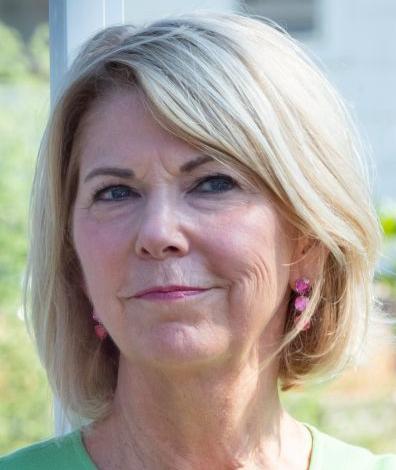 Meanwhile, Mayor Jean Stothert on Thursday took issue with what she called an "irresponsible social media campaign" about the future of Omaha's libraries.
"Social media posts suggesting the Omaha Public Library system will be privatized are completely false," she said. "There is no such plan."
Stothert noted that a series of public meetings are planned this fall and said the library board looks forward to receiving public comment.
The forums coincide with discussions that city officials and library leaders are having with local philanthropic fundraiser Heritage Services over what could become the largest ever private donation to Omaha's libraries.
The project could involve demolishing the downtown W. Dale Clark Library, building a new downtown branch and establishing a new central library and book distribution hub near 72nd and Dodge Streets.
Heritage's involvement sparked controversy this week when an anonymous Twitter account raised alarm that the organization and local officials were trying to privatize Omaha's libraries. The account cited a September 2020 email from Heritage to the city — although project organizers say the plans discussed in that year-old email are no longer under consideration.
Organizers say the project could involve the city, the Omaha Public Library, the Omaha Public Library Foundation, Heritage Services, Community Information Trust, Do Space and other organizations.
The library system currently is updating its 10-year-old strategic plan and looking at goals for the next three to five years.
The forums, which were scheduled before this week's controversy erupted, will run from 6:30 to 8 p.m.
Tuesday, Oct. 12, Millard Branch, 13214 Westwood Lane.
Thursday, Oct. 14, South Omaha Library, 2808 Q St.
Monday, Oct. 18, Milton R. Abrahams Branch, 5111 N. 90th St.
Tuesday, Oct. 19, Charles B. Washington Branch, 2868 Ames Ave.
As the strategic planning process proceeds, the library says it wants to hear from "anyone interested in the future of the OPL system" who wants to express their ideas, hopes and visions for the libraries. A facilitator will moderate the discussion.
For those who want to give input but cannot attend, a survey will be available online and at library branches starting Oct. 1.
---