With his masked kids trailing behind him at the North 30th Street Family Fare, the father offered a sheepish smile.
Yes, he said, requiring masks is a good idea, but he'd forgotten his on Sunday.
A spot check of stores, bars and restaurants over the weekend showed that most but not all people were complying with Omaha's new requirement that masks be worn at indoor public places. A handful of people at local grocery stores weren't wearing masks, and a significant minority of workers and customers at the stores had pulled their masks down below their noses, in violation of the ordinance.
Sean Sanchez of Omaha said he's noticed greater mask wearing since the ordinance went into effect Tuesday.
"Prior to the mandate effective date, I saw people that didn't have a mask walk right into stores that had posted signs of 'Do not enter without a mask,' " he said. "Who knows? If this would have been effective back in March or April, we could be past this stage by now?"
The emergency ordinance runs until Sept. 15, at which point the City Council will revisit it. It requires a mask while indoors in most public places. There are some exceptions, including buildings where people can maintain 6 feet of distance, for children under age 5 and for those with some medical conditions. At restaurants and bars, masks aren't required while seated to eat or drink. A violation carries a $25 fine, but city officials say they will focus on education, not levying fines.
One shopper outside of Omaha wondered if she was noticing a ripple effect of some Omahans taking their shopping elsewhere.
"Sarpy County is awful," Michelle Seiter said Sunday afternoon via Facebook. "Just got done doing the shopping for my parents, and thought I was going to lose it there were so many people in Hy-Vee not wearing masks. Wonder if they are coming from Douglas County/Omaha?"
At Omaha restaurants and bars, staff say they have run into some grumbling, but people generally have been cooperative. However, at one dance club, virtually no one was wearing a mask on the dance floor Saturday night.
At The Max dance club in downtown Omaha, patrons took their masks off as they headed to the dance floor. There's no carve-out in the ordinance that allows dancing without a mask. The club's management had no comment on the matter.
At Leadbelly restaurant at Midtown Crossing, General Manager Jessica Powell said the mandate has eased some of the stress of doing business.
"It's nice that as a business we don't have to go about it by ourselves — it's just required by the city," Powell said.
That's a sentiment shared by Alex Bogatz, a patron of Rose & Crown Pub in near-downtown. He said he mostly supports the mask mandate.
"One thing that's really good is it takes the weight off the individual companies having to enforce it themselves," Bogatz said.
Powell said Leadbelly has only had a couple of problems since Tuesday. The restaurant has masks available for $1.
Powell said one group left Leadbelly after being told that they'd have to wear masks, even if they wanted patio seating. For the most part people have been good about keeping them on when they're up and moving around.
"I have seen a few people walking to the bathroom without one and we usually just remind them," Powell said. "There are some people who are unaware of the proper way to wear them, they don't cover their nose, we try to kindly remind people to cover their mouth and their nose."
Nancy Bohenkamp, owner of Harold's Koffee House in the Florence area, said people are cooperating.
"Everybody's behaving just fine," she said. "There are a few people complaining about the masks because they think it's going overboard, but everybody is cooperating."
Some employees expressed frustration because, they say, their company isn't enforcing the ban or is exempt from it.
A clerk at a local vape shop said that more than half of customers haven't been wearing masks in the past week and that the shop isn't going to require them to do so. An employee of a local gym where masks aren't required is concerned about the coronavirus.
"Unfortunately there's an exception for people exercising, so the gym I work at hasn't changed much," he said. "I appreciate people trying to stay fit, but I don't think COVID-19 stops being transmitted just because you're working out."
Lorie Miller of Omaha said she was disappointed when the person delivering her groceries from Baker's wasn't wearing a mask. "I am high risk," she said.
Kathy Holtz, who also is high risk, said the requirement makes her feel safer.
"I have noticed more people wearing masks now," she said Sunday evening. "There were only four people at church this morning who had forgotten theirs, everyone else was covered. It does make me feel safer going out."
---
Our best staff photos of August 2020
Football season returns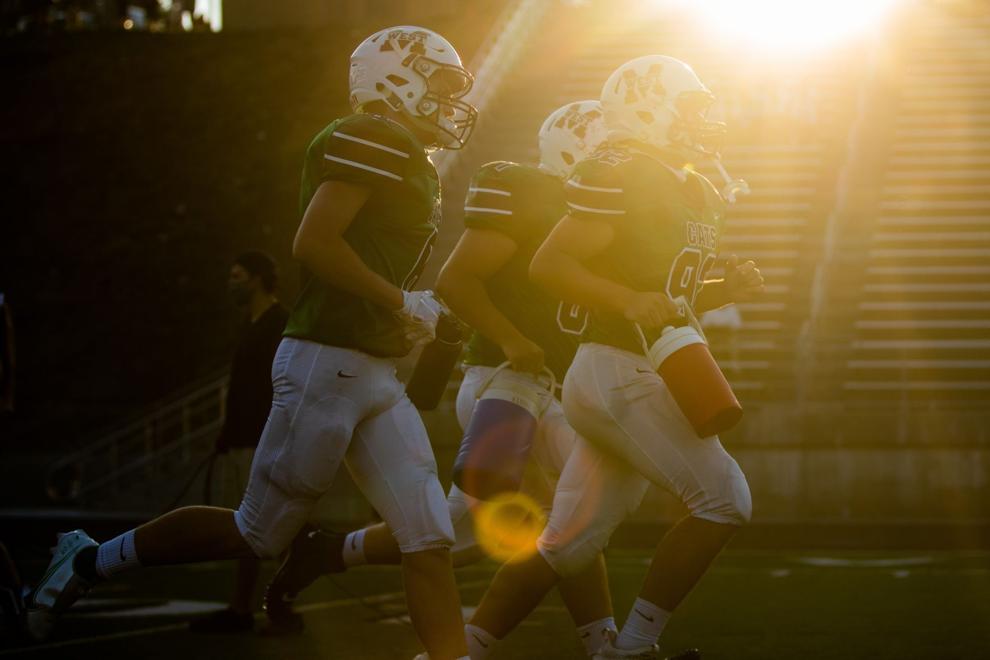 Football season returns
Volunteer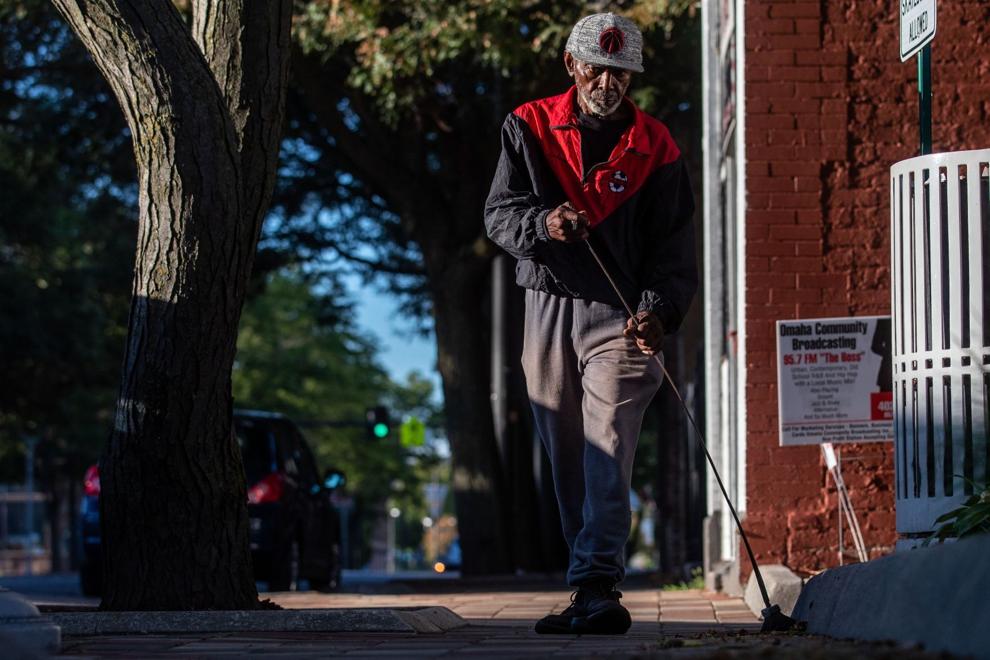 Heron
Protest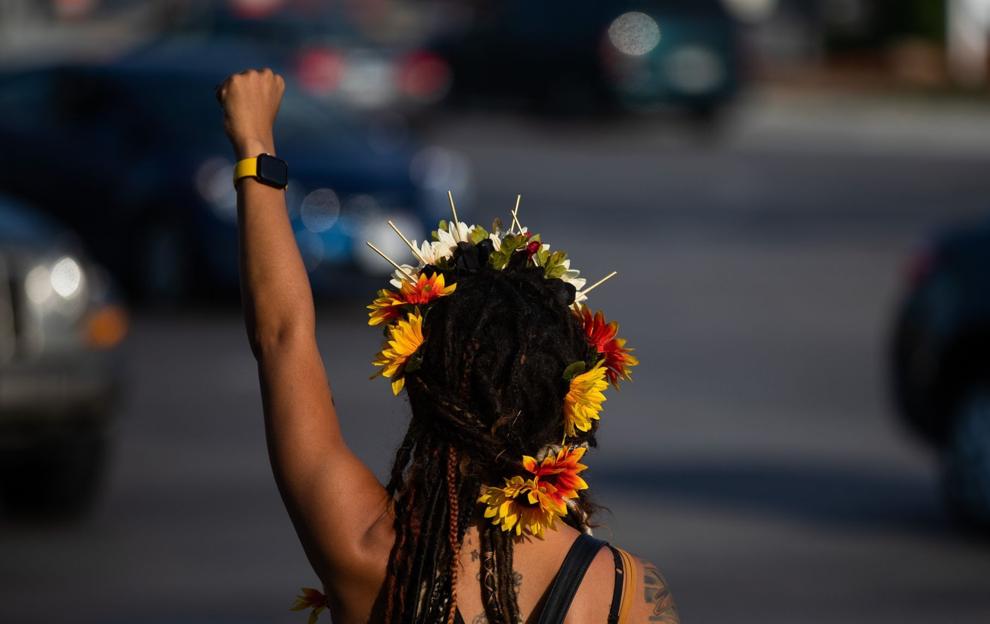 Vet Funeral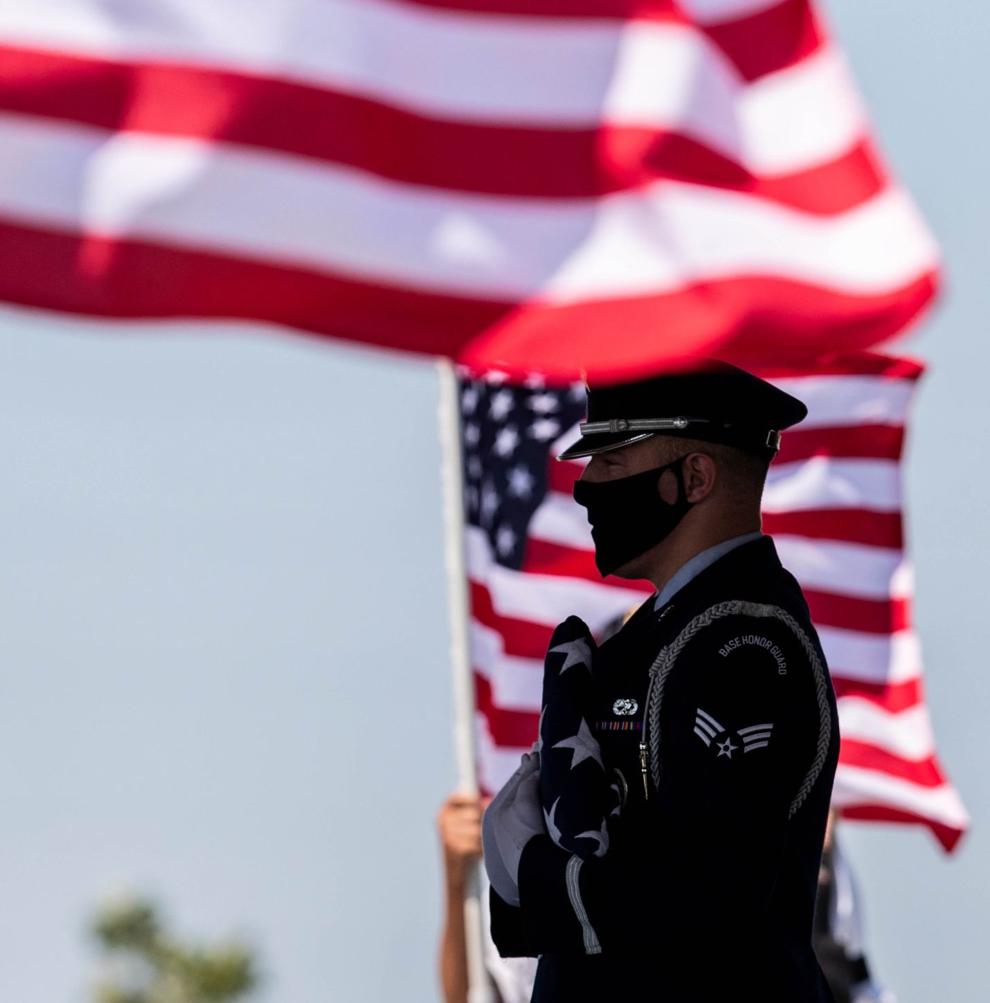 Union Omaha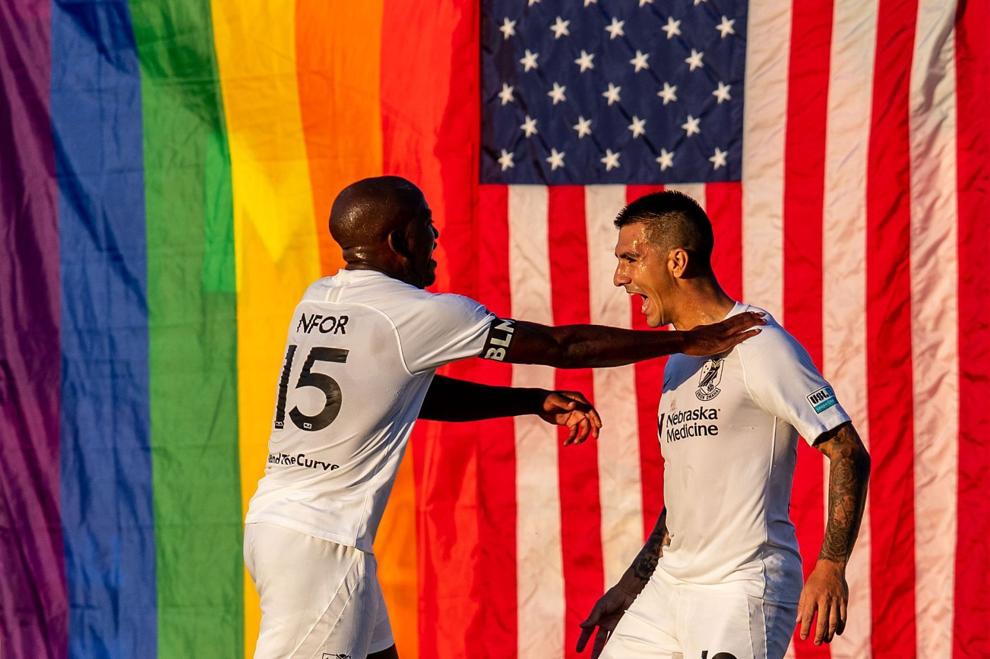 Lake Fun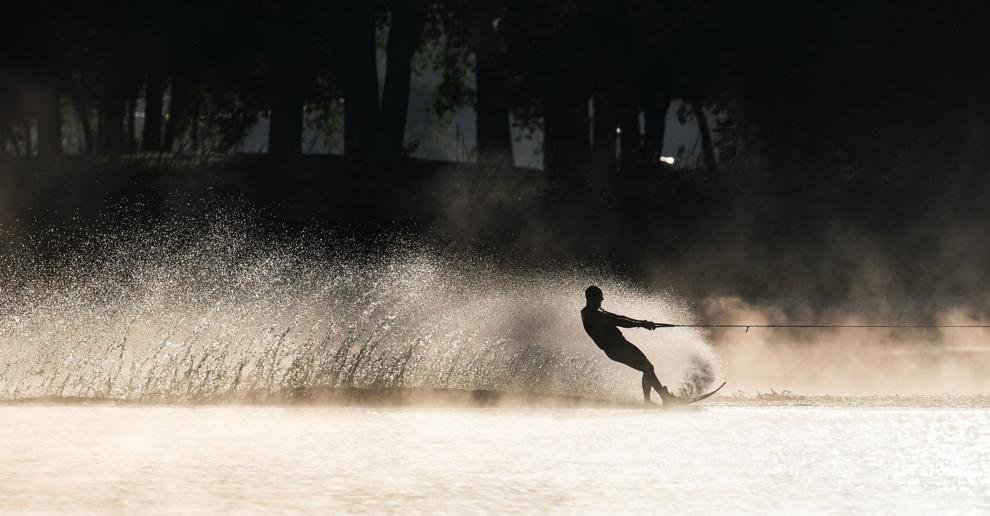 Ernie Chambers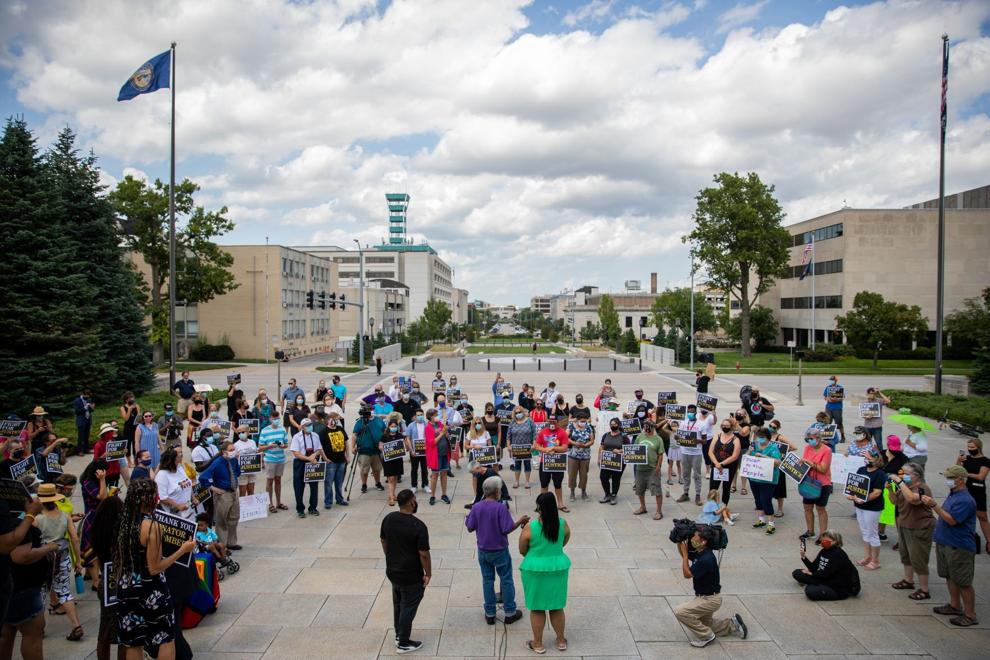 Softball Preview
Homeschool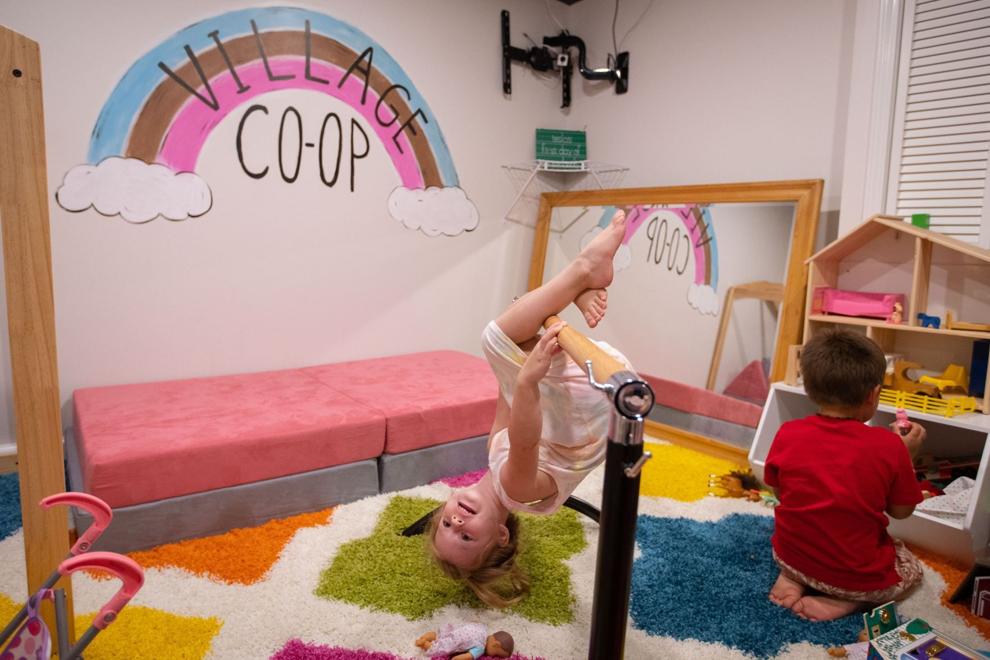 Education Co-op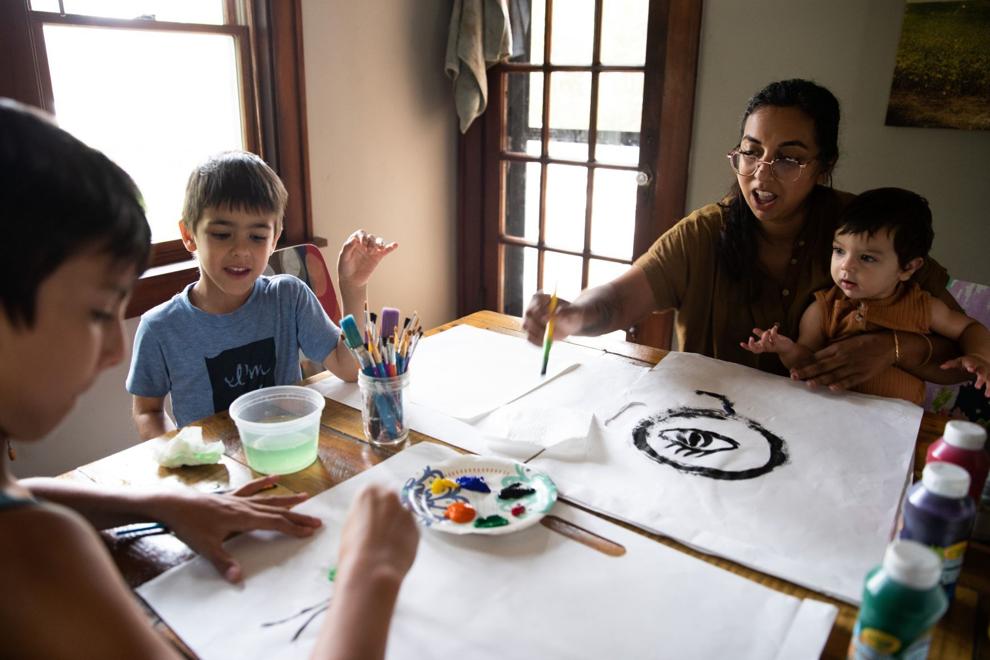 Old Market Protest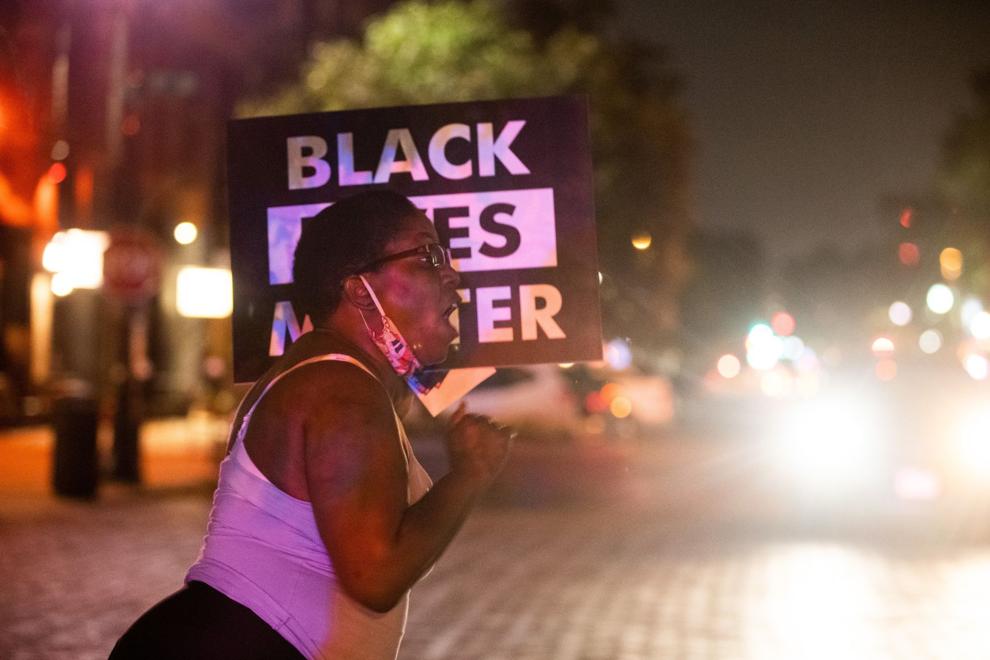 Old Market Protest
Disc Golf
Educators Mask Mandate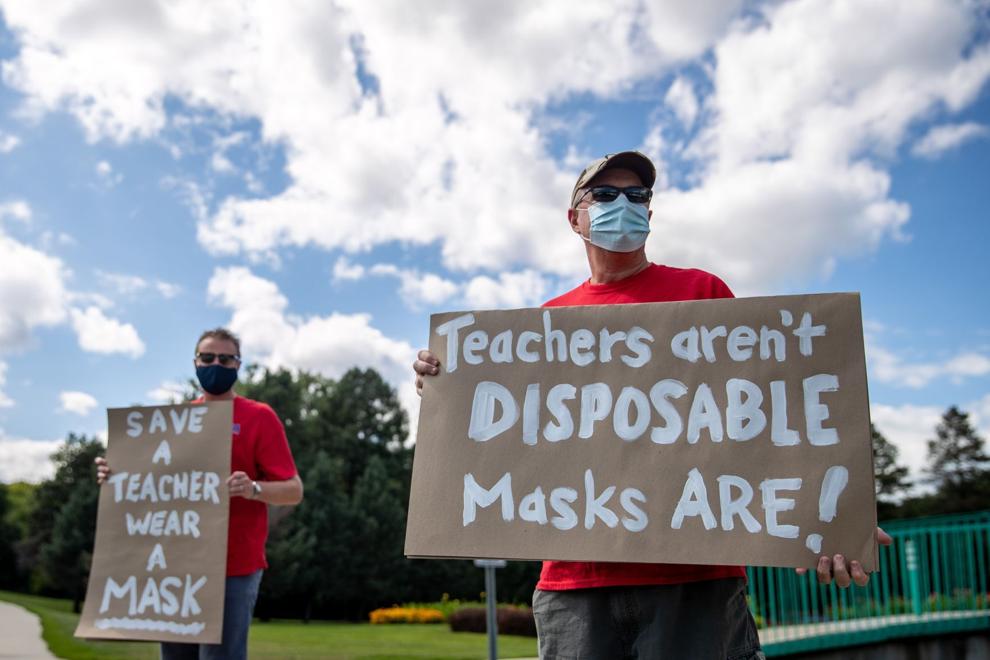 Educators Mask Mandate
Bounce House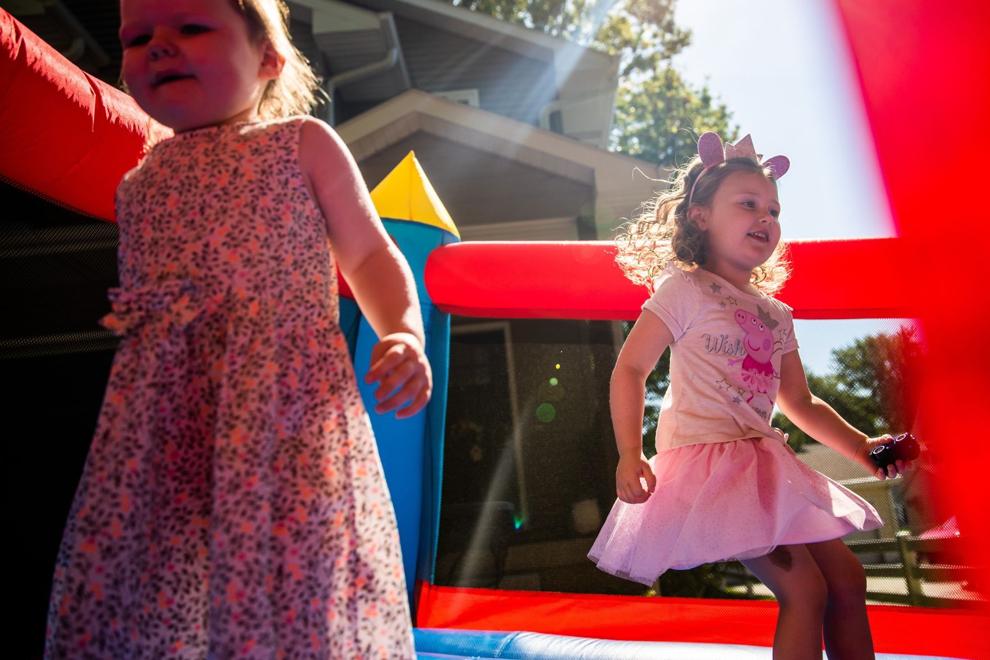 Union Omaha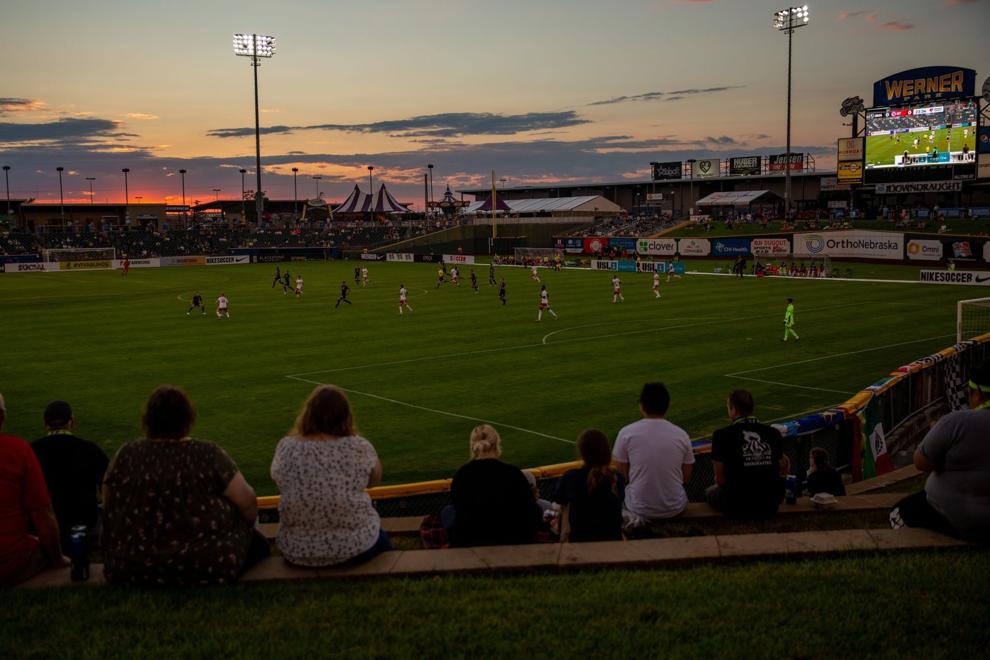 Union Omaha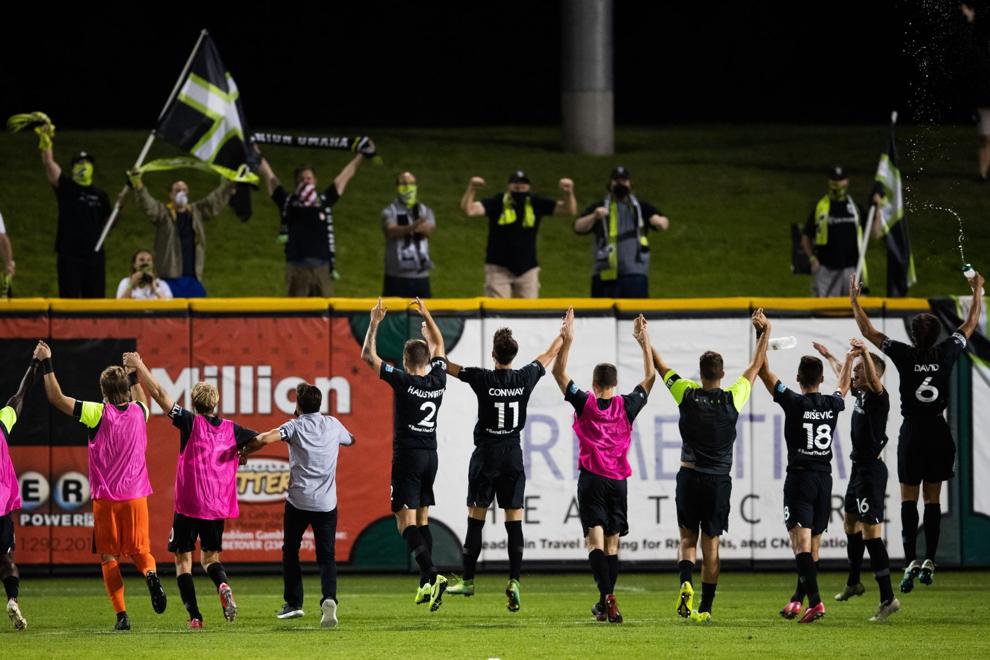 Union Omaha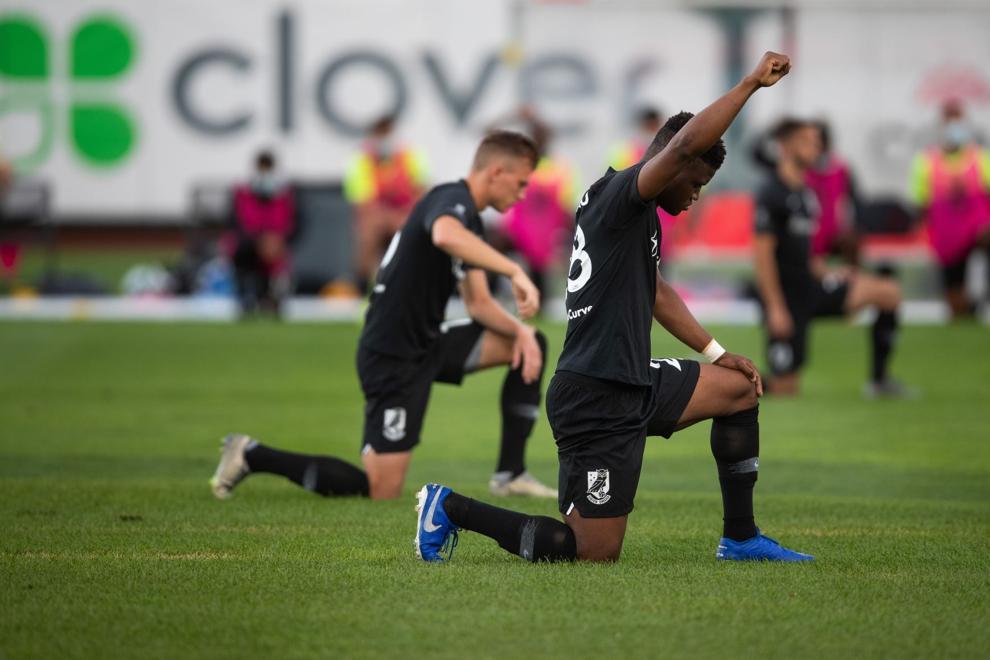 Union Omaha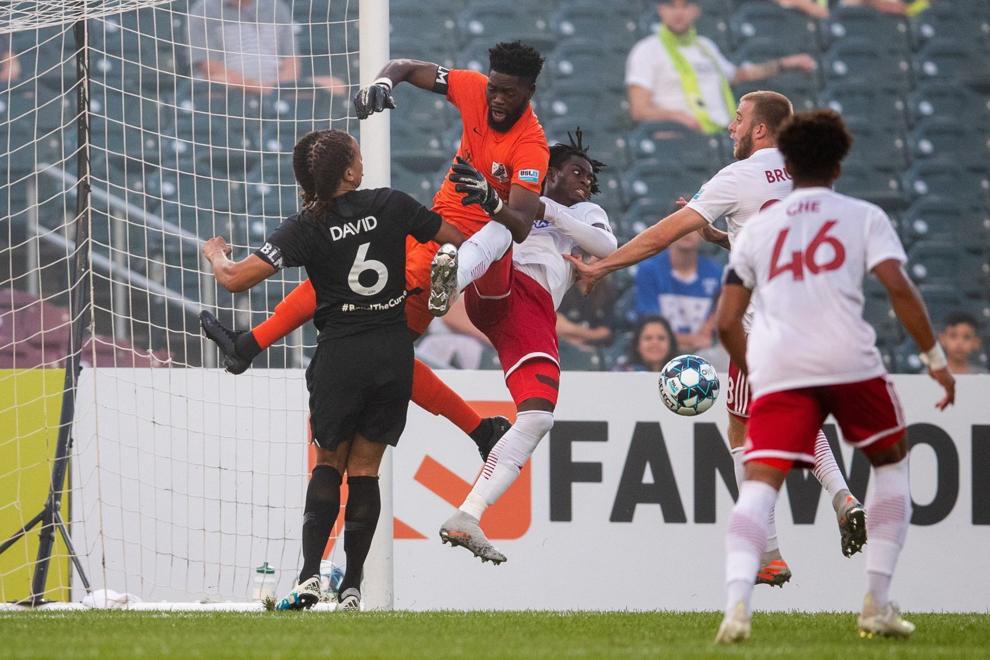 Pinnacle Bank Championship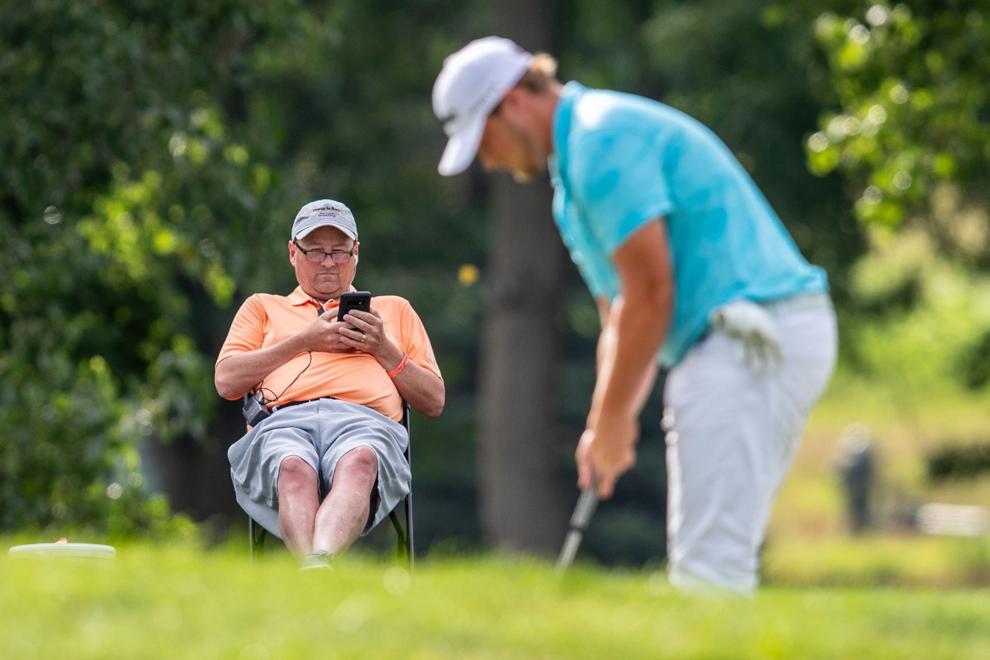 Pinnacle Bank Championship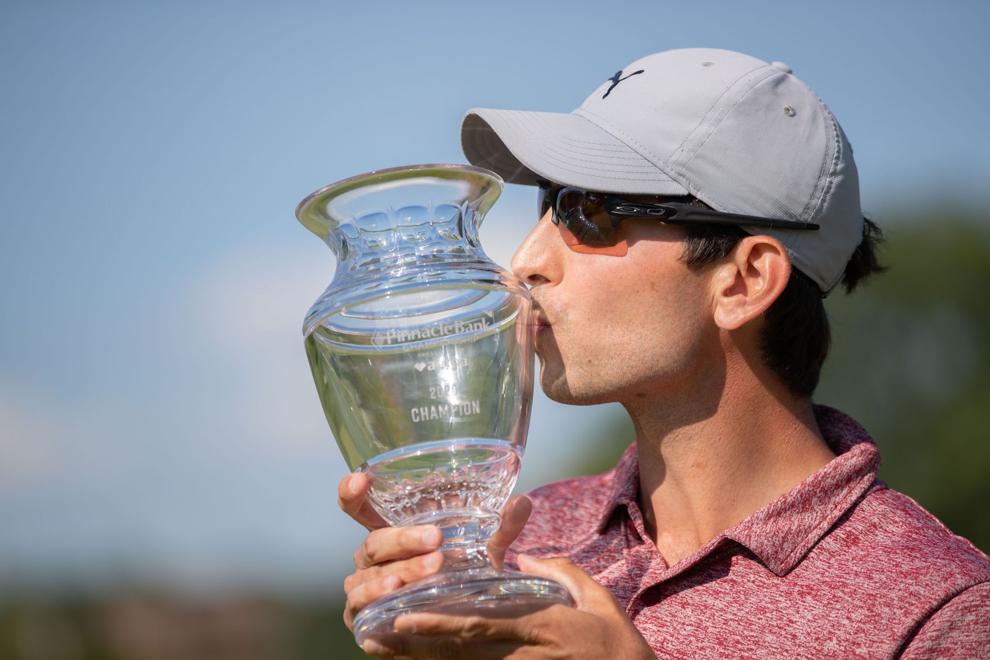 Sourdough bread baking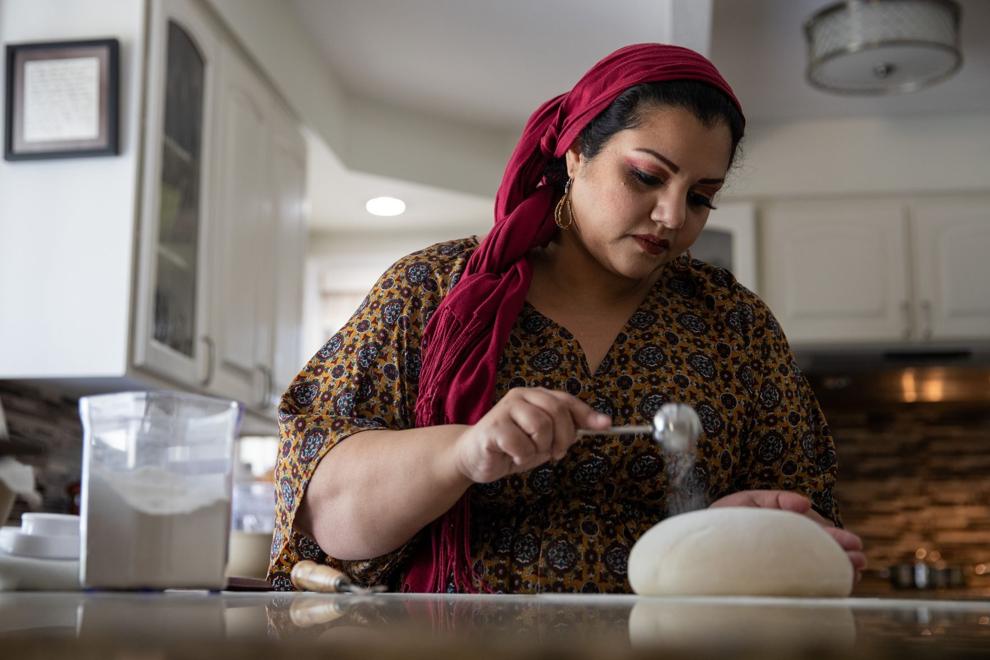 Grind It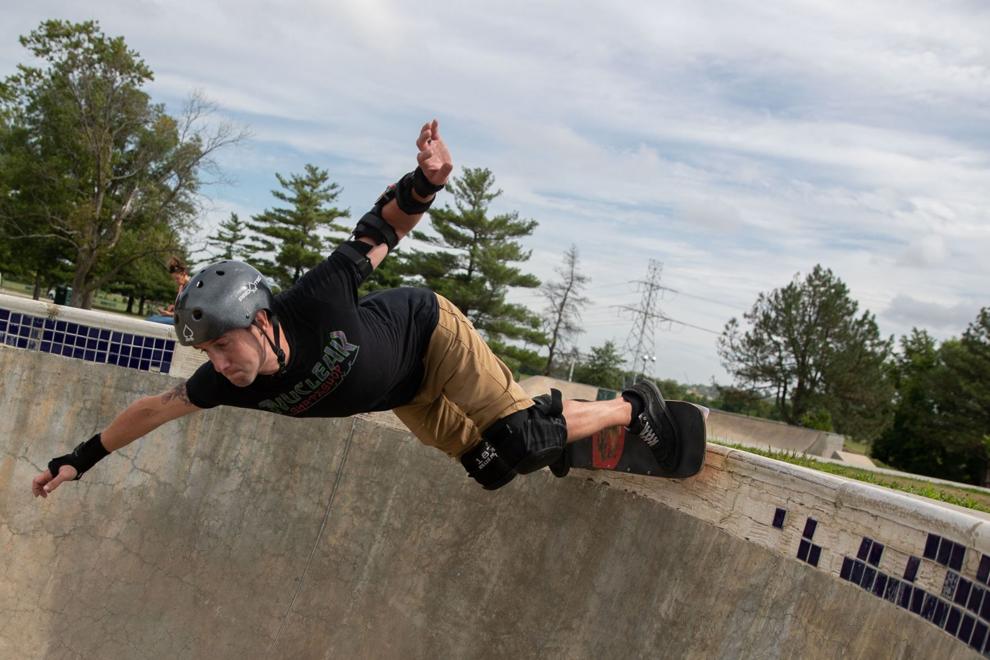 Metro Baseball
Metro Baseball
Search