Elise Ehlers hopes Wednesday's inauguration brings her some peace.
For the last four years, the University of Nebraska-Lincoln senior has awakened with a sense of dread, wondering what headlines will pop up on her phone about President Donald Trump.
The 22-year-old Democrat is eager for Trump to leave the White House, and for President-elect Joe Biden and Vice President-elect Kamala Harris to take their oaths of office around 11 a.m. Wednesday.
"I am just waiting for that sigh of relief when they are both sworn in, and we can just take a step back and know that he doesn't have control anymore, and we have hope," said Ehlers, who is majoring in biochemistry.
Ehlers, like most Midlands Democrats, will spend Wednesday watching the ceremony on TV with family or alone to reduce pandemic-related risks. Many who might have gone to Washington, D.C., for the inauguration won't, partly because of security precautions following the Jan. 6 Capitol attack.
Ehlers' mom is driving to Lincoln from Norfolk to watch the inauguration with her daughter. Both will shed happy tears for Harris, the first woman vice president, and the first woman of color to serve in that role.
In the days before the inauguration, Democrats ran food drives for local food pantries and held candlelight vigils in Omaha and Lincoln to remember more than 400,000 people lost to COVID-19.
About a dozen local Democrats, including Omaha mayoral candidates Kimara Snipes, Jasmine Harris and RJ Neary, gathered on the northwest corner of 72nd and Dodge Streets after 5:30 p.m., holding traditional and electronic candles. All three called for unity.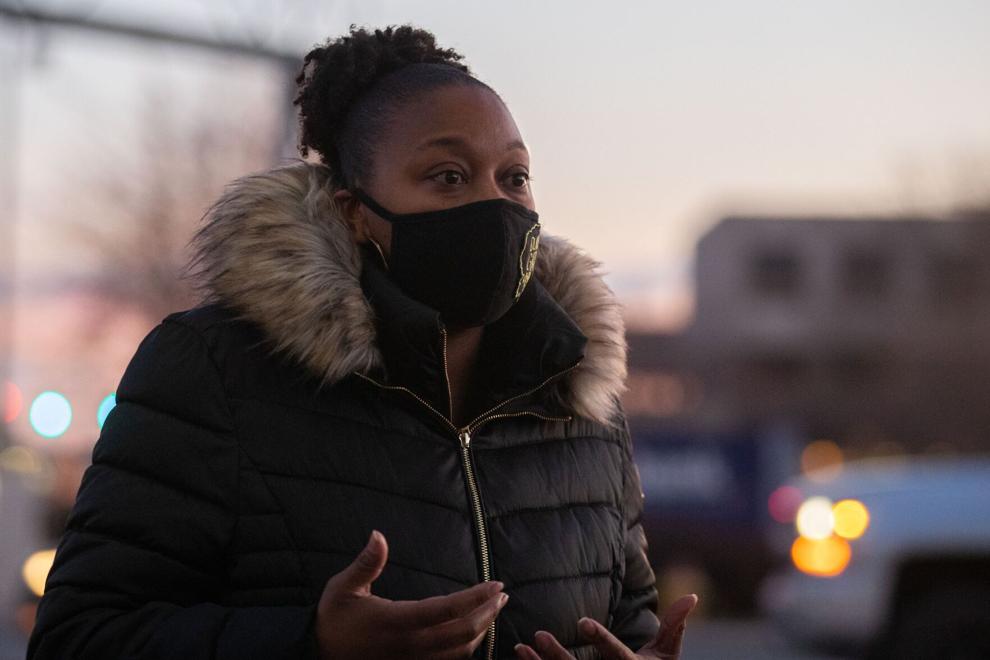 "This last year has been really trying," said Snipes, a member of the Omaha Public Schools board. "There have been so many of us who have lost people. I think it puts people in a place where a lot of us are going through the same things. We're all suffering."
Wednesday will be a day to remember Trump's accomplishments for Republicans who supported the outgoing president, including Tyler Henningsen, president of the Creighton University College Republicans. He and others this week recalled positives they saw under Trump, including job and income growth.
Henningsen said two of Trump's most lasting legacies will be his conservative court appointments and anti-abortion activism. He said he worries that Biden's election might cause a return to the "establishment mentality that has plagued Washington, D.C., for decades."
"I pray that the new administration recognizes the good that comes from a stronger country and doesn't reverse President Trump's policies because of partisan politics," he said.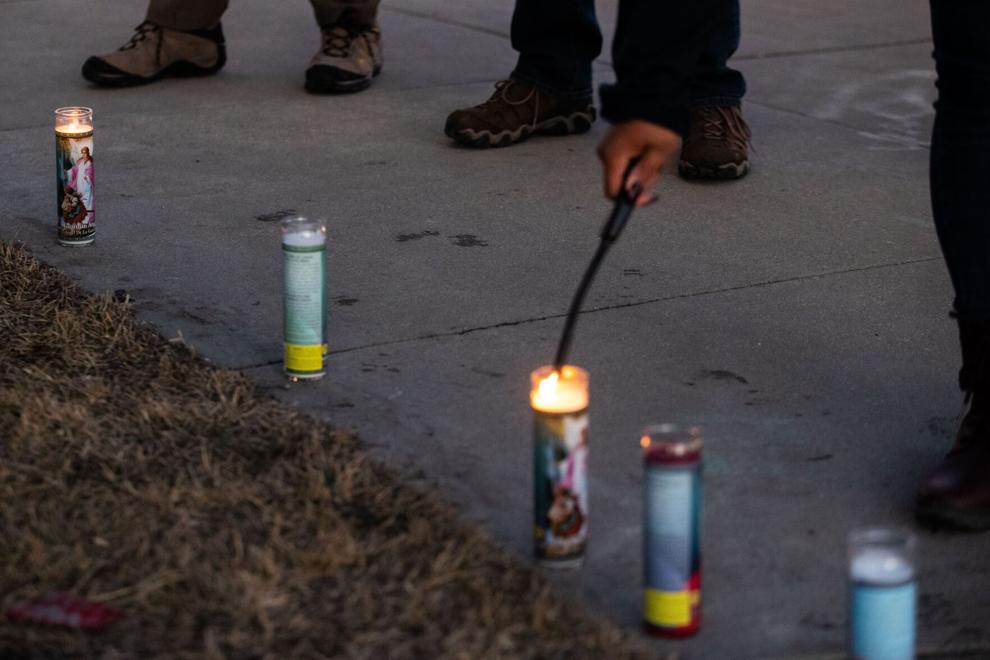 Theresa Barron-McKeagney, a professor and associate dean of the University of Nebraska at Omaha's College of Public Affairs and Community Service, said she will never forget Trump's escalator speech in June 2015, when he announced his presidential bid. She said she sat in shock at a D.C. airport, listening to Trump talk about Mexico sending the U.S. drugs, crime and rapists.
She remembers Trump's talk of "bad hombres."
"I'm Mexican," she said. "For many people of color and White people who understand, this has been a never-ending nightmare."
She said she's exhausted after four years of Trump, saying she met with undocumented students who feared deportation and Trump's rhetoric because they've never known a country other than the United States.
"I want to tell my dean, 'I'm going to stay home from work and pop a bottle of champagne,'" she said. "I think I'll just cry."
Precious McKesson, who leads the Nebraska Democratic Party's Black Caucus and worked for the Biden campaign locally, is looking forward, not back.
Instead, she will watch the ceremony on TV, wearing a Harris sweatshirt a young woman made for her that says, "We did it, Joe."
"It's going to be a good change for all of us," she said. "He's not just the president for Democrats, but for all of us."
Former U.S. Rep. Hal Daub, a Republican who served with then-Sen. Biden in Congress, said he, too, wishes he could have attended the inauguration. He enjoys the sense of renewal offered by such ceremonies.
"It's a very important day in the life of our country," Daub said. "It makes no difference what your party persuasion is."
But Daub said Biden may face a more daunting task than Trump in trying to lead a divided country during a pandemic. He said Trump's impeachment proceedings threaten to derail the incoming president's legislative agenda, given that Democrats hold only narrow majorities in the House and Senate.
Biden's supporters, he said, may expect more than what's possible.
"I wish Joe Biden well," Daub said. "I think he's a good man. ... I believe he'll be a very different president. I think he's got his hands full."
Douglas County Democratic Party chairman C.J. King, who also represents the International Brotherhood of Electrical Workers, said he hopes Biden and Harris can move past the Trump era's divisive rhetoric.
"I think most lay people are upset how the government is really good at clogging things up but not accomplishing anything," said King, who had originally planned to attend the inauguration as a union representative. "We have to focus on action."
Holt County grassland owner Tom Genung, 76, who lives in Hastings, said he voted for Biden and is excited about reports that Biden may issue an executive order this week rescinding federal permits for the Keystone XL pipeline.
Genung, who has long opposed the pipeline, echoed other Democrats who spoke to The World-Herald, in saying he wants to see an about-face from the new administration on climate change.
"We've got big issues," he said.
---
A viewer's guide to the inauguration of Joe Biden, the nation's 46th president