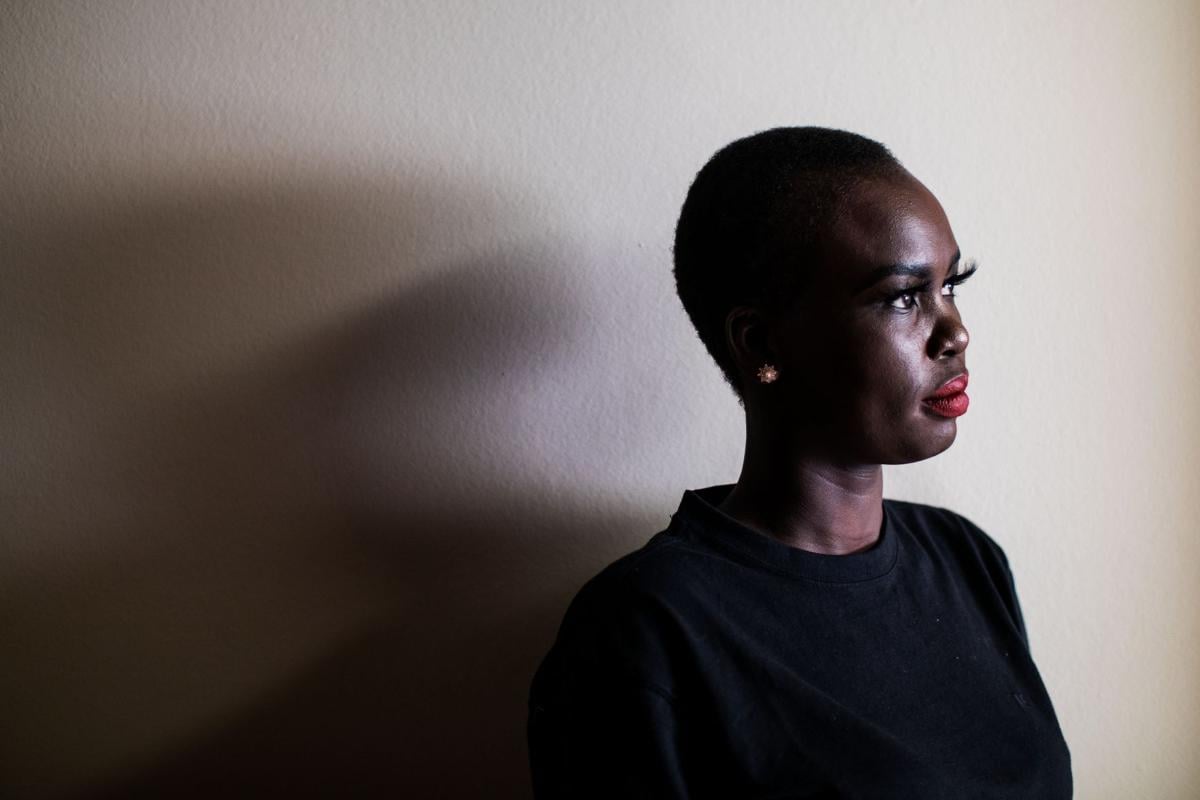 Evictions of people from their homes occur much more frequently in majority Black and Hispanic neighborhoods of Omaha than in majority white parts of the city, according to a new report that examined eight years of court records.
Many of the neighborhoods with the highest frequency of evictions also tend to have low incomes, low scores on standardized tests at neighborhood schools, lower life expectancy and higher rates of COVID-19 infection, according to the report, called "Understanding Evictions in Omaha."
It may not be surprising, of course, that evictions often occur in high-poverty areas. Or that those areas have an array of health, education and wealth challenges, some stemming from a history of racial segregation.
But the authors of the new report — Creighton University assistant professor Pierce Greenberg and housing lawyer Gary Fischer — say the overlapping nature of those issues suggests that changing eviction policies could improve people's lives and neighborhoods.
"While by no means a solution to systemic racism, local housing and eviction policies provide one key avenue to address racial disparities in Omaha," they wrote.
For example, Fischer recommended an examination of the Omaha Housing Authority's eviction practices, because that agency accounted for 7% of the eviction filings. The report also recommended making more legal representation available to people being evicted, possibly through a public right-to-counsel program.
Fischer, retired general counsel of Family Housing Advisory Services Inc. in Omaha, also said better enforcement of Omaha's housing code would help. It is not uncommon, he said, for people to be evicted while they're withholding rent because their landlord won't make repairs, but the tenant has no other, better affordable place to live.
Greenberg and Fischer counted and mapped more than 39,000 eviction cases filed in Douglas County from 2012 through 2019. Of those, more than 28,000 resulted in evictions.
"It's important that people understand the sheer number of evictions that are happening," said Erin Feichtinger, an advocate who works for the Omaha nonprofit Together. "Perhaps more importantly, people need to understand that each of those numbers represents a person or a family who then lost their housing. … This is a crisis. Right now, it's a public health crisis. And before that it was a crisis anyway, just on a human scale."
While the report found higher eviction rates in historically racially segregated and disadvantaged parts of North Omaha and public housing developments in South Omaha, the authors did not assert that people were evicted specifically because of their race. In fact, the data did not include the race of people being evicted.
Nor did the report say that being evicted was causing issues such as coronavirus infections or premature deaths, despite the statistical correlation, or that there was a cause-and-effect relationship between individuals' academic performance and eviction. (Although the authors said other research has shown such a link.)
But the report did establish that those dynamics were all occurring more in some parts of the city than others.
Both evictions and household income track with race and geography, the report said. The 34 majority nonwhite census tracts in Omaha have an average median household income of $32,566, compared to $71,083 for majority white census tracts.
"Likewise, majority non-white census tracts have an average of 41 evictions per year, compared to 17 per year in majority-white tracts," the report said.
With support from Creighton University and Family Housing Advisory Services, Fischer and Greenberg started work on their research before the coronavirus and this summer's protests. They said the pandemic and renewed recognition of racial inequality have made it even more relevant, and that greater efforts to reduce evictions could help improve public health and equality.
Those efforts also would make a difference for individual families.
Nyaluak Duop and her 8-year-old daughter are currently facing eviction from their apartment. Duop described an uphill financial climb since she fell out with family over her pregnancy at age 18. She was homeless for a time. Her car broke down, and she had to decide between paying for a car or paying the rent, she said. She slept in her car and her daughter stayed with Duop's friends and relatives. But Duop made it through school to become a certified nursing assistant, and got a job at a hospital.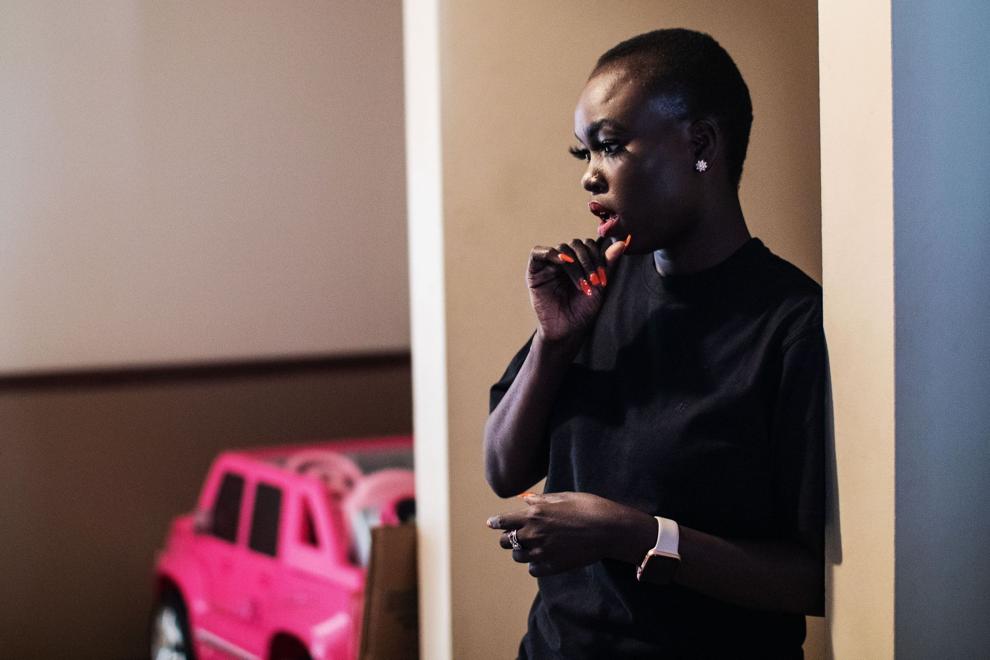 A year ago, she moved into an apartment at The Heights, a complex in west Omaha. She said she was keeping up on her rent, but fell behind after her hours were cut because of COVID-19. With her lease expiring at the end of July, Duop said she wanted to move out at month's end, and tried to make a partial payment, but the company wouldn't take it unless she agreed to a formal payment plan. She faces an eviction hearing Wednesday.
Duop said she's going to stay with a friend for a while, and her daughter will stay with a relative. She said she has the money. She wants to avoid having the eviction on her record because it will make it harder to rent an apartment or, as she dreams of doing, to buy a house.
Scott Mertz, a lawyer for Legal Aid of Nebraska, is representing Duop. He said he was trying to work out an agreement with a lawyer for Duop's landlord. Often, Mertz said, lawyers from his organization or others are able to help people avoid having to move out, or at least not have an eviction on their record.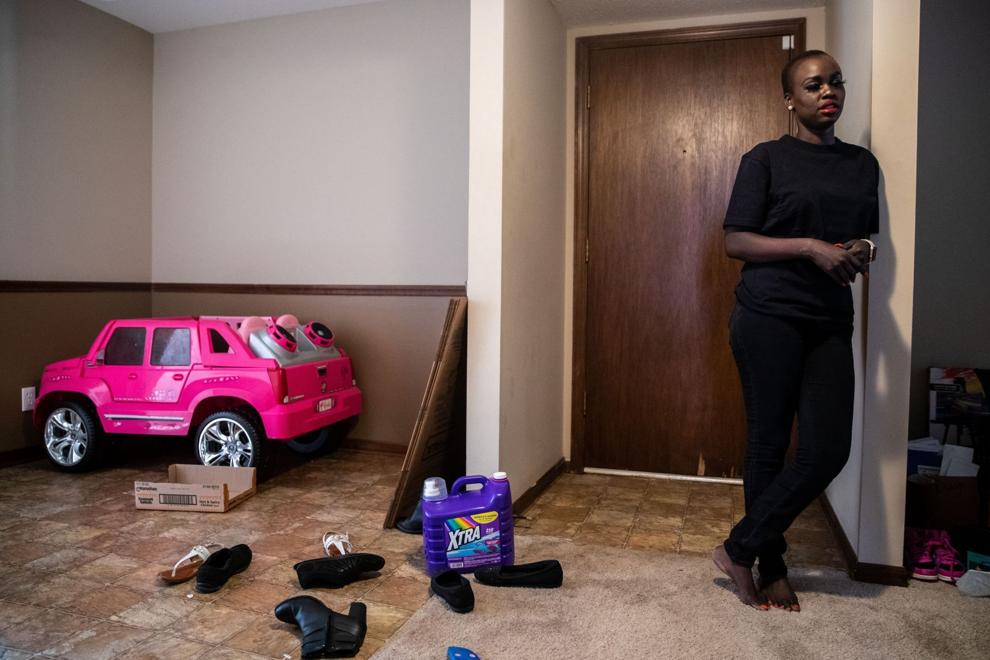 Kristy Lamb, vice president of property management for NP Dodge, said the company tries to avoid evictions, works with tenants and is taking extra measures because of the pandemic. That includes offering tenants an "Essential Home Plan," in which they agree to seek help from community resources and can sign on to a payment plan to get caught up. She said Duop declined that.
"We don't want to add to anyone's hardship and add in a situation where residents are without housing during this pandemic," Lamb said. "But we do look at it as a cooperative effort."
Joanie Poore, CEO of the Omaha Housing Authority, said by email that the eviction report "provides an important awareness as to the multifaceted, significantly detrimental effects that evictions may have on households, especially households with children."
The agency has about 2,700 public housing units, making it Nebraska's largest landlord. Poore said the agency has taken steps to reduce evictions. OHA imposed a moratorium on evictions for nonpayment of rent during the pandemic. Poore said evictions are a last resort for the agency.
Gene Eckel, a real estate lawyer in Omaha who represents landlords and property managers, said the people in the multifamily rental industry he works with don't want to evict people.
"Typically what I see from people in the multifamily industry, they really try to work with people," he said. "And it's only when they get to the point where they're a couple months behind and they need to file an eviction."
Eckel noted that the report does not identify why people were evicted, such as if they violated their lease through misconduct or damaged the property. He said there should be further study that drills down into the reasons for evictions. More rental assistance would help, and Omaha badly needs more affordable housing, he said.
George Achola is a former Omaha Housing Authority lawyer who later served on its board and is now an executive in private real estate, including developing affordable housing.
"While they (Fischer and Greenberg) do a very good job of identifying what they believe to be some of the effects of eviction, I think eviction is just another symptom of the underlying cause, which is poverty," Achola said.
He said a lot of people are one car breakdown or illness away from losing their housing. It's true that public policy, including historic redlining, the concentration of public housing and a shortage of affordable housing, contribute to that, he said. Policymakers, business and philanthropists need to work together, Achola said, to address the underlying causes of poverty.
---
Our best staff images from July 2020