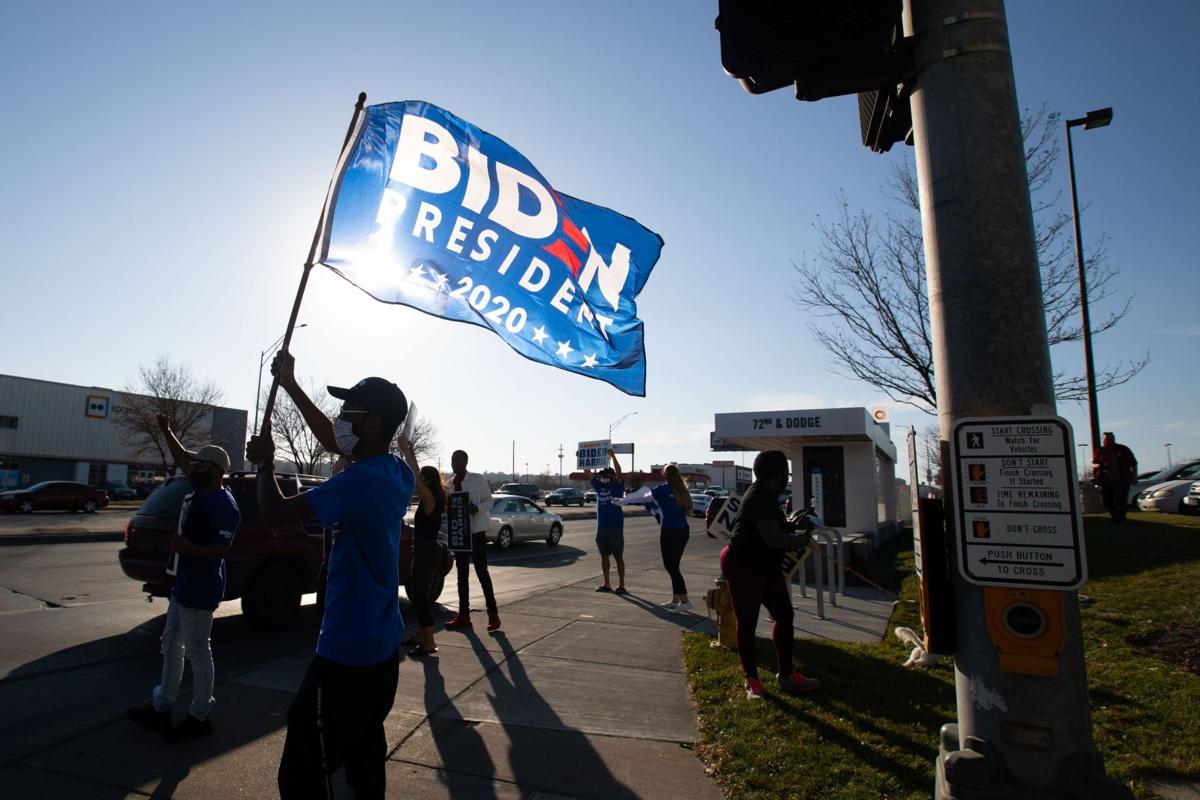 People of color played a major role in awarding the electoral vote from Nebraska's 2nd Congressional District to President-elect Joe Biden.
That's shown in the vote totals of Omaha City Council districts in North and South Omaha, traditional indicators of Black and Latino voting.
Biden defeated President Donald Trump by almost 12,000 votes in North Omaha's Ward 2, accounting for more than half of Biden's winning margin in the 2nd District. The North Omaha council district went 79% for Biden, his largest margin in Omaha.
Biden won by almost 4,000 votes in South Omaha's Ward 4 and by more than 11,000 votes in Ward 3, which includes parts of South Omaha as well as midtown and downtown neighborhoods.
Biden also garnered 63% of the vote in Ward 1, which includes some North Omaha precincts, as well as the Dundee-Memorial Park area.
"Communities of color were crucial to our success in CD-2," said Precious McKesson, the Biden campaign's political director in Nebraska.
"Black and Latino voters showed up, but also Native Americans, Asian Americans, Pacific Islanders. Everybody, all communities of color showed up. ... We have a voice, our vote matters, and how we're going to show you that is we're going to vote against Donald Trump and for Vice President Biden and Sen. (Kamala) Harris."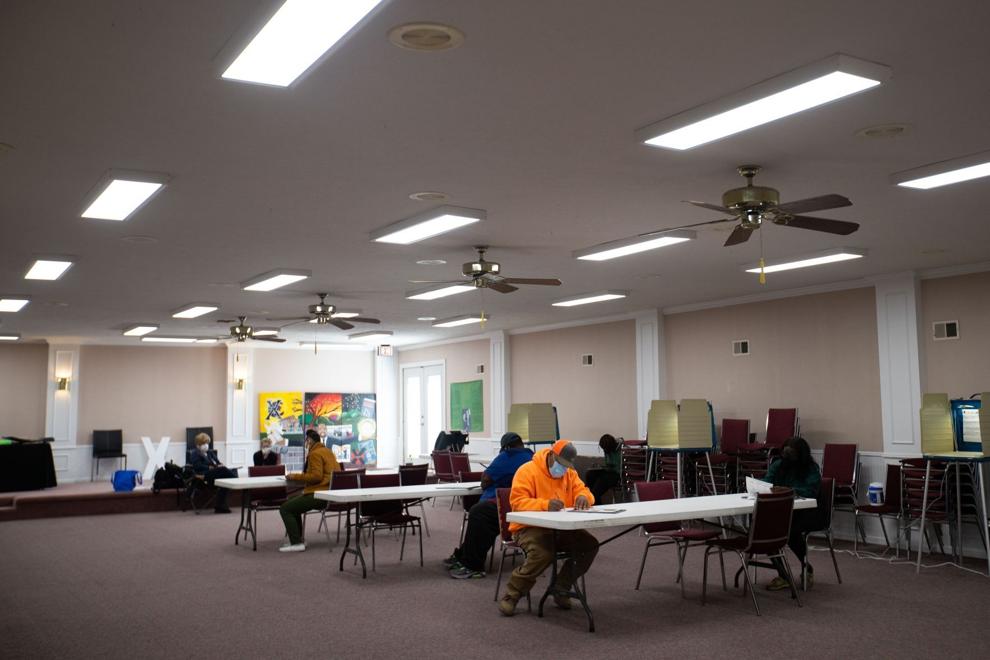 Of course, people of color live in all parts of Omaha, and Biden would not have won in the 2nd District without a lot of White voters. He did well in parts of west Omaha, too.
McKesson attributed Biden's overall showing in metropolitan Omaha to the campaign's effort to "build a broad coalition, from progressive Democrats to conservative Republicans."
When in came to people of color, Biden's "Build Back Better" plan identified and spoke to different communities of color individually, recognizing that different issues affect them in different ways, McKesson said.
"The one thing that really stood out is that he did not lump us all into one melting pot," she said.
In Nebraska as well as nationally, the campaign formed organizations of people from various communities of color and connected them with surrogates from the campaign to discuss issues and motivate people to vote. People called and texted friends and acquaintances in an organized manner to encourage and remind them to vote.
Preston Love Jr., a Democrat who was a write-in Senate candidate, has been working on Black voter participation for decades. He estimated North Omaha and Black voter turnout at about 60%, well above 2016's turnout of about 50%.
Overall, Douglas County had record voter turnout of 72.8% this election, with provisional ballots yet to be counted. That tops the previous record of 72.6% in 2008, when Barack Obama became the nation's first Black president. Like Biden this year, Obama won the 2nd District's electoral vote in 2008.
Love, a UNO Black studies instructor who teaches about the African American political experience, said some North Omaha precincts had over 72% turnout this year. His estimate of 60% North Omaha/African American voter turnout combines Ward 2 and Ward 1. He said Ward 2 turnout was in the low 50s, which Love attributed to changing demographics in the neighborhoods.
Nationally, over 90% of African American women and over 80% of African American men voted for Biden, said Paul Landow, an associate professor of political science at UNO. He expects that those figures held true in Omaha. A vast majority of African Americans are Democrats, he said.
Some reasons why Black people may have been more motivated to vote this year than in 2016: an aversion to Trump; Harris' historic bid to become the first Black, first Asian American and first female vice president; and Love's write-in bid.
Write-ins, many of them likely for Love (although there's no official count yet), topped 60,000 votes statewide. While Love fell far short of winning, UNO political science professor Randall Adkins said his candidacy probably helped turn out people of color and thus contributed to Biden's victory in the 2nd District.
In 2016, former Secretary of State Hillary Clinton won in Omaha's Ward 2 and Ward 4 by a combined 8,530 votes but lost the 2nd District to Trump by 6,534 votes overall. This year, Biden did much better overall and in North and South Omaha.
Love said it's expected that a Democratic presidential candidate will do well among predominantly Democratic Black voters.
"But when that margin becomes a big number, like 11,000 votes, now we're talking," he said.
Sergio Sosa, director of the Heartland Workers Center in South Omaha, said he heard from a lot of Latino voters who were upset about Trump's statements about people from Mexico and Latin America. He said they worried about immigration issues, the Trump administration's response to COVID-19 and the way the pandemic affects essential workers.
Sosa said thousands of people registered to vote for the first time in North and South Omaha.
The center ran an expansive, nonpartisan phone bank and a socially distanced door-to-door effort to get out the vote. It was targeted mainly at low-propensity voters in South and North Omaha, but also those in west Omaha and Sarpy County. Sosa said the center's workers encountered a lot of voters who had taken the time to inform themselves on the candidates.
"They said this was about who is going to pay attention to the issues that I have for the next four years," he said.
---
Our best staff images from November 2020