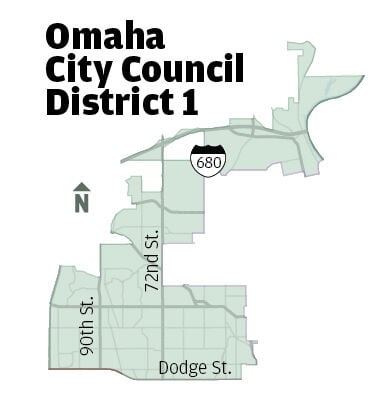 Incumbent Pete Festersen faces challenges from the left and right as he seeks his fourth term on the Omaha City Council from District 1, which includes Dundee, Benson and Florence.
The challengers are Sarah Johnson, a progressive former bike shop owner and inclusive transportation advocate; Tyeisha Kosmicki, a conservative whose opposition to Omaha's mask mandate sparked her candidacy; and perennial candidate Paul Anderson, who finished second in the 2017 council primary but withdrew before the general election.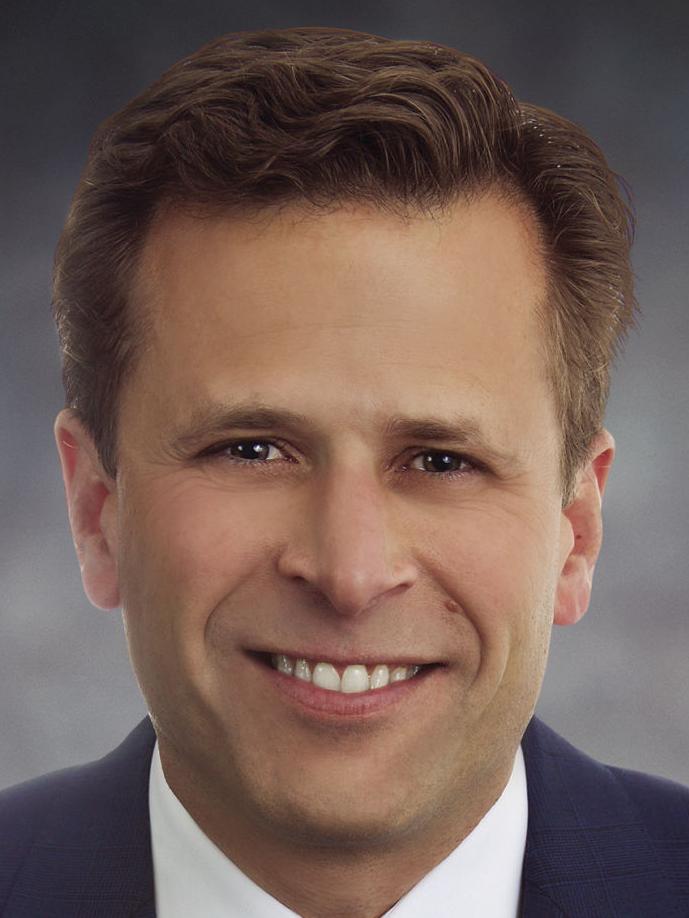 The council is officially nonpartisan. The top two finishers in the April 6 primary will advance to the general election. Festersen is a Democrat. Kosmicki and Anderson are Republicans. Johnson is nonpartisan.
A former chairman of the Omaha Planning Board, Festersen has worked with city government, neighborhoods and businesses on renovations of business districts in Dundee, Benson and Florence. He touted his sponsorship of a 2016 property crime ordinance, and his past support for hiring more police officers and an independent police auditor. Festersen said he is working to help craft policy to create more affordable housing, including by tweaking tax-increment financing rules, and to increase mental health services.
"These are complex issues, and we need an experienced leader to help address them," he said. "Someone that listens and brings people together."
Johnson co-founded the local transportation advocacy group ModeShift Omaha and served on the board of the Benson Business Improvement District. She started the Omaha Bicycle Co. in Benson in 2012. She closed the shop in 2019, in part because of health problems. She still owns the building and leases it to a small business. She also works for ModeShift.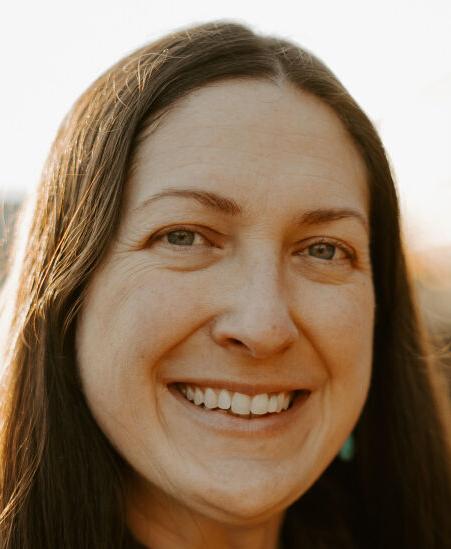 Johnson said Festersen and other city officials aren't doing enough to address racism, an affordable housing shortage and other problems, or to make city streets and sidewalks safer for people using all types of transportation. She noted that Omaha does not have even one stretch of street with a protected bike lane, while Lincoln has a network that includes several such lanes.
Amid the Trump administration and the social unrest of 2020, Johnson saw progressive women run for City Council in other districts and wanted such a candidate in her own district.
"I just feel like our representatives are not representing us," she said. "That's a big problem. I feel that we just need better listeners at City Hall and more proactive leaders at City Hall. ... If you can't do it, then get out of my way. I've got the capacity. I've got the energy. I've got the community behind me."
Johnson said the city should create independent oversight of police, require affordable housing for TIF projects and look to other cities to find ways to increase mental health services, decrease interactions between police and people of color and improve communication on race issues. Small portions of Omaha Police Department funding could be used for pilot programs tailored to Omaha, Johnson said.
Kosmicki said Omaha's government is going too far to the left, and she worries that it will go the way of Portland, Oregon. She said she had been growing frustrated with the city's direction, and then saw people yelling at each other at Target and Hy-Vee last year when people wearing masks confronted people who weren't wearing them.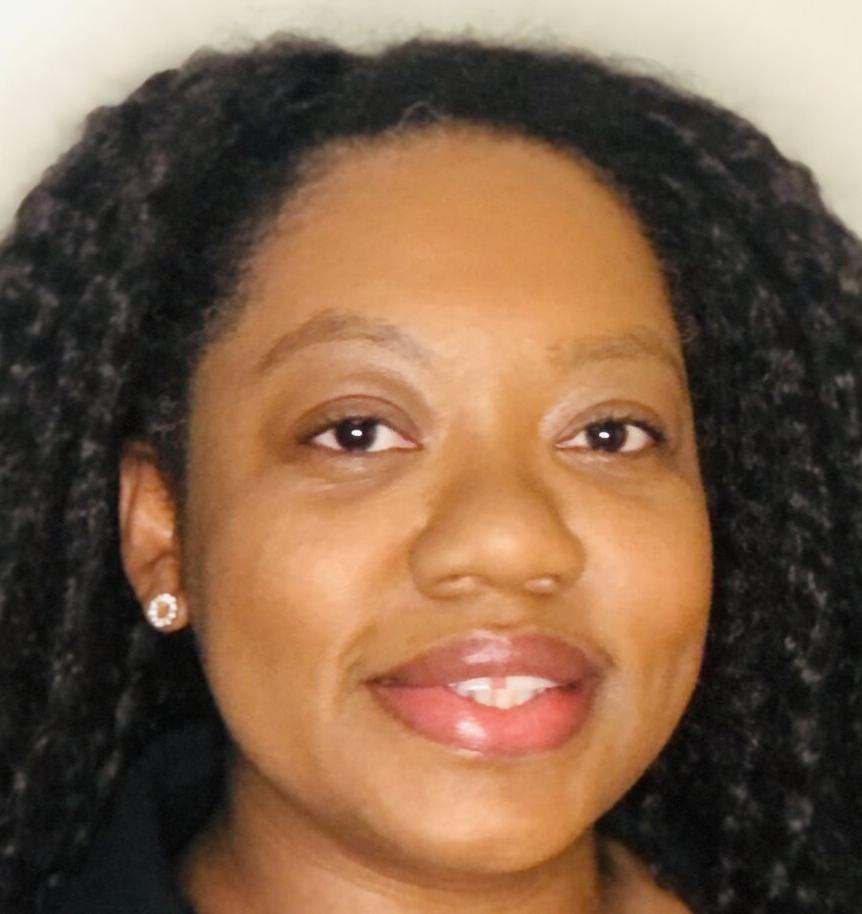 "It was the mask mandate that sparked my intention to run," said Kosmicki, a Realtor who has put her business on hold to care for her young child. "Because no one else was, and I didn't feel that people who really wanted to hang onto their personal rights and decide what was best for them were being heard."
Kosmicki said Omaha should get rid of its mask mandate. She also wants to help small businesses by giving preference to local businesses in city contracts, and to create a program in which young people would be partnered with police to learn "exactly what you should do when you encounter the police and what your rights are not when you encounter the police." That would help "squelch the fear that is being fed to our citizens about a police encounter," she said.
"We need more everyday citizens getting involved," she said. "Just because you don't have a bunch of corporate people backing you or you don't have the huge wealth it takes to run a political campaign, or you don't have degrees upon degrees, that doesn't mean that your voice and your critical thinking mind should be kept out of the political arena."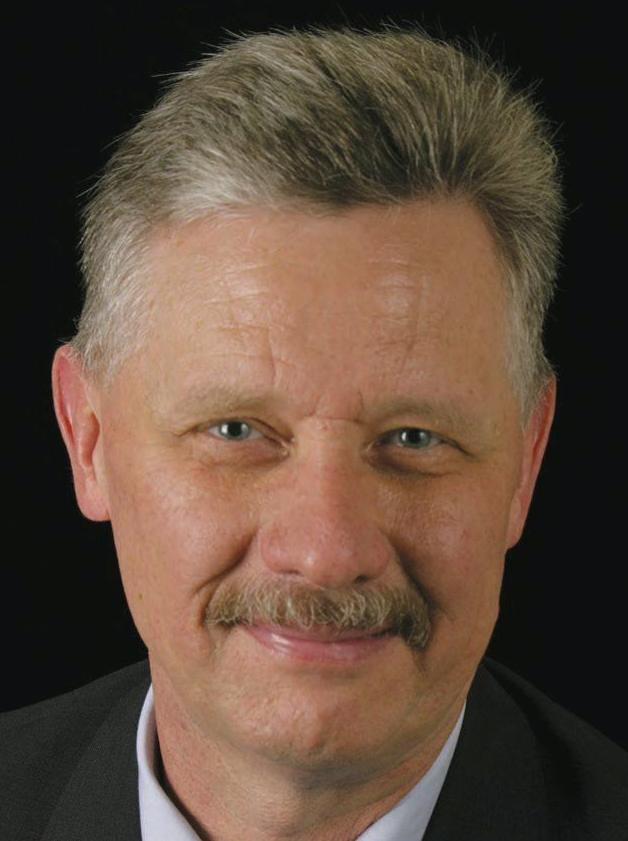 Anderson, a retired railcar mechanic and Navy reservist who once owned a small grocery store and apartments, has run for multiple local offices. He has said he will keep running until he gets elected to something. He finished a distant second to Festersen in the 2017 primary but withdrew after airing a radio ad opposing the construction of a mosque on the Tri-Faith Initiative campus in west Omaha.
Anderson said he would push for limiting council members to two terms and ban council campaign contributions from companies that do business with the city. He wants to abolish the restaurant and wheel taxes and bring back an independent police auditor.
"Instead of answering to the mayor, that person would answer to the City Council," he said.
---
Our best Omaha staff photos of March 2021