Flanked by city department heads Thursday morning, Omaha Mayor Jean Stothert said some aspects of the city's plan for debris removal are changing five days after a severe thunderstorm left thousands without power and dropped more tree limbs than officials imagined.
Starting Friday, the city will focus on removing large debris from 42 boulevards with the goal of removing traffic impediments in residential areas, Stothert said. That process is expected to be completed Saturday.
Curbside removal of large debris is expected to start Monday. Originally, Omaha officials had planned to start that process Friday and follow the schedule of the city's trash provider, FCC Environmental Services.
"We're trying to get as much as we can done as efficiently as we possibly can," Stothert said.As the city ramps up its effort, the Omaha Public Power District is in its final stretch, having restored power to more than 99% of customers who lost electricity during Saturday's record storm. From a high of 188,000 outages on Saturday — plus an additional 5,200 new outages this week — OPPD was down to 1,600 about 8 p.m. Thursday.
Those still without power are asked to contact OPPD at 800-554-6773 or oppd.com.
The city's large debris removal will occur by district, similar to snow removal. Four-member city crews will head out starting Monday.
Stothert said crews removing large debris will not be able to schedule any appointments or adhere to a strict schedule.
"Our best recommendation is for everyone to try to have their large limbs out curbside by Monday," she said. "We just don't know how fast we can go. Some areas in town have a lot more debris than others."
Even though the city will be collecting large debris, officials are still asking that limbs be no longer than 6 feet and no heavier than 100 pounds.
Big piles and large limbs that city crews cannot lift will only slow the overall debris removal.
"If you can't carry it, we're not going to be able to carry it either," said Bob Stubbe, director of the Public Works Department.
Large debris should be stacked at the curbside. Officials asked residents to avoid blocking sidewalks and, if possible, avoid parking on the street in front of debris piles.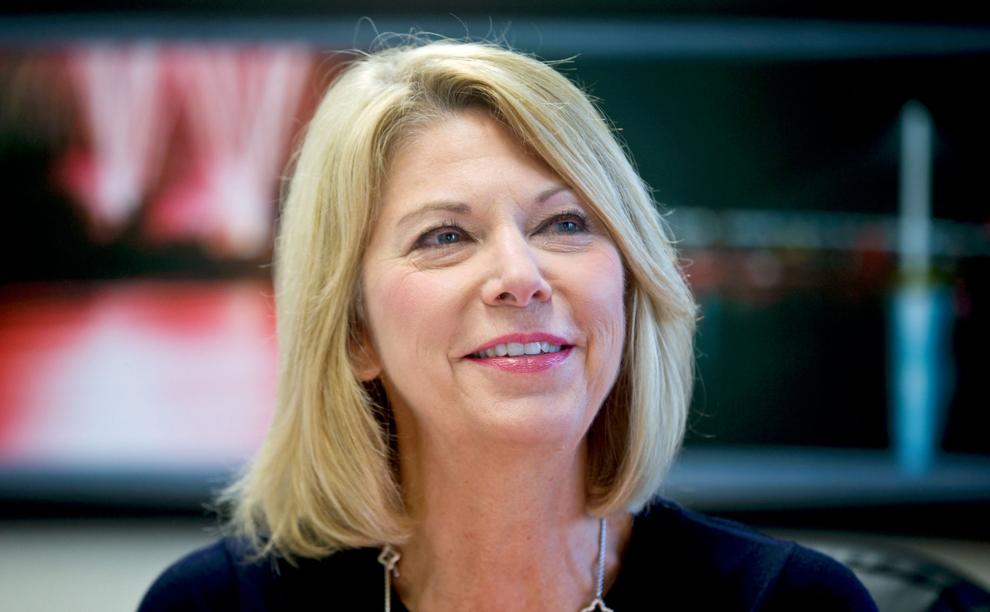 Starting Friday, Stothert said, people can monitor where large debris removal crews have been, similar to the city's online snow removal tracker.
FCC will continue picking up smaller debris per its usual trash and yard waste removal schedule, though Stothert cautioned that FCC is running one to two days behind in some areas. If trash is not picked up at the usual time, Stothert recommended leaving trash cans at the curb.
Smaller tree debris can be put in yard waste bags or in small bundles that have been tied together. The city asks that people first completely fill their city-issued 96-gallon carts with yard waste before turning to bags or bundles.
The city also will continue operating its four debris drop-off locations until Friday, July 23. If possible, the city asks that residents deliver the debris to the following locations open each day from 7 a.m. to 7 p.m.:
» Ta-Ha-Zouka Park, 905 Elkhorn Drive in Elkhorn
» Hefflinger Park, 112th Street and West Maple Road
» Levi Carter Park, 3100 Abbott Drive, at the concrete boat ramp
» Al Veys Park, 6506 S. 60th St.
The mayor also announced that a national nonprofit has been contacted to help with "vulnerable people and homeowners" unable to physically clear debris, such as the elderly and people with disabilities.
Stothert declined to name the nonprofit but said more information might be available Friday. That service will be based on need. People can call 211 and provide their name, address and need.
Stothert also said Douglas County Emergency Management has submitted a disaster declaration application to the federal government. The application includes signatures from Douglas County Board Chair Mary Ann Borgeson and Stothert.
In order to qualify for disaster aid, city officials said storm damage must total a minimum of $2 million. While officials are still assessing the damages, Stothert and Stubbe expressed some confidence the city will surpass that threshold.
"I anticipate … we're going to be at a point that we're going to be exceeding that dollar amount," Stubbe said. "Once we exceed that dollar amount, then those costs for this effort that's already started will potentially be reimbursed."
Ultimately the declaration needs to be approved by the federal government.
Disaster funds could cover costs associated with the city and various government agencies bringing in extra equipment and workers, as well covering overtime for employees, according to Stothert.
"There are a lot of things that it could be used for," she said.
Stothert pushed back on critics who say she's been absent from leading the response. While Stothert said she's "not much help at hauling logs and taking care of downed power lines," she said she's been heavily involved on the administrative side.
"What I'm doing is what I need to be doing," she said before specifically listing her involvement with the emergency declaration and coordination with OPPD to restore power.